7 unique ways to see a city
Updated September 24, 2022
Published April 25, 2019
Seeing the so-called 'authentic' side to a city is a romantic notion. Unfortunately, it's easier said than done, especially with all those shiny, big-ticket attractions calling your name. You don't have to get swept up in a whirlwind, tick-box tour of a city, though. Try one of these unique activities on your next city break and to delve right into the heart and soul of it instead.


1. Discover the locals' city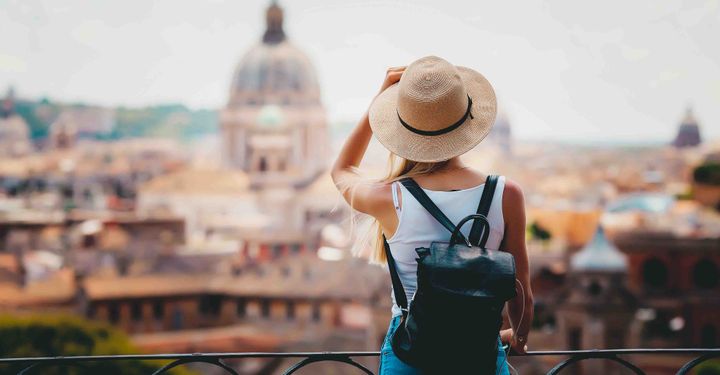 There's no better way to get straight to the soul of place than with a local guide. They're the ones with the insider goss, after all. Free walking tours are a great starting point for this – you'll get an overview of the city as well as a few hot tips you won't find online – but for something a little different, try the International Greeter Association.
A network of volunteer guides in some 130 destinations, the program prides itself on itinerary-free tours. Your guide will devise a walk through their neighbourhood based on your tastes. It means the walk has the potential to be completely unique and you'll see parts of the city where tourists don't tend to venture. Brilliant!


2. Wake up with the sun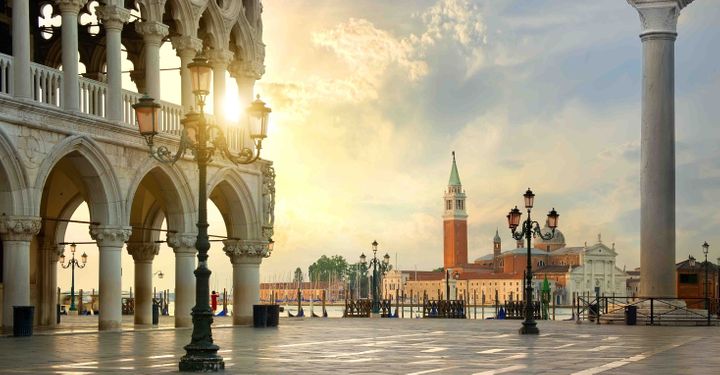 Imagine this: you're in Saint Mark's Square, Venice. It's quiet. A pigeon coos… then, a couple of panettieri delivering the day's bread puncture the silence. This right here is the Venice you were looking for.
A little peace and quiet in Venice might sound nigh on impossible for a city so iconic. But wake up before everyone else does and you'll experience a very different city, one of empty streets and tranquil piazzas.
Of course, this unique experience isn't exclusive to Venice. Waking up early for a bit urban exploration is rewarding wherever you go. Plus, a city drenched with the soft glow of sunrise makes for Insta-perfect shots, every time.


3. Cook up a storm and return home with a unique souvenir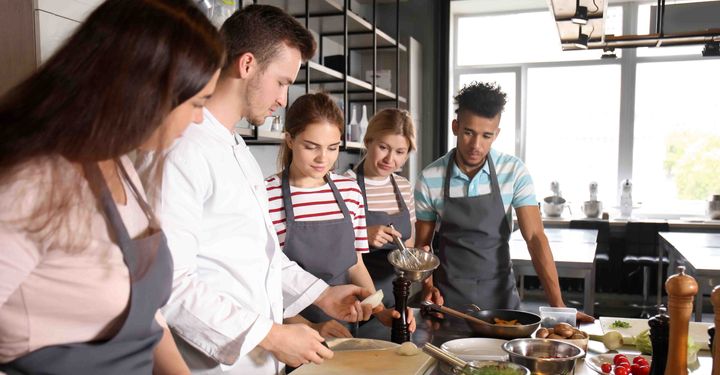 Instead of a soon-to-be-abandoned souvenir, why not bring home something you'll actually use? A brand-new skill in the kitchen – whether that's from a pasta-making class in Bologna or a souk-side sojourn to serve up a Moroccan meal in Marrakech – will stay with you for life.
One-day cooking classes offer a hands-on experience on your city break; you'll be taken under the wing of a talented local resident to learn about tradition and cuisine straight from the source. The best bit? You'll leave with a few new recipes for your dinner repertoire and a very happy tum.
Classes are easy to come by in the big cities, with Rome, Paris and Tokyo offering up hundreds of options. Smaller cities have plenty to dish up, too, and you'll find classes everywhere from Lille to Ljubljana.


4. Jazz up your evening with live music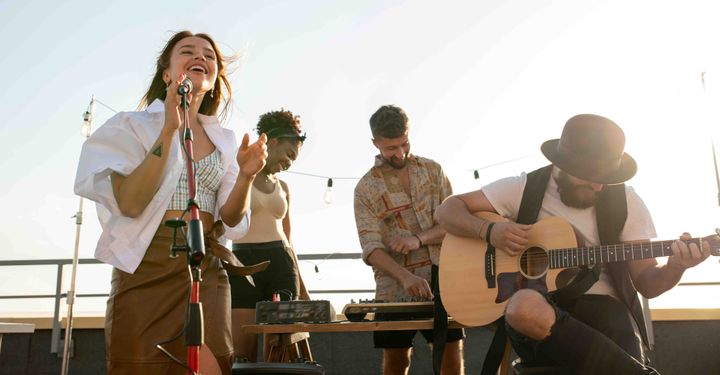 Cooking not your cup of tea? Plug into the local music scene instead. Big music fans might want to base their trip around a popular act returning to their hometown for a one-off gig. Or, you can play it by ear and find an up-and-coming band or a good old-fashioned singalong at the pub when you land.
Websites such as Songkick and Bandsintown can help you find something to suit your tastes, or you can go down the Ticketmaster route if you're after tickets to a big act.


5. Go to bat for the local team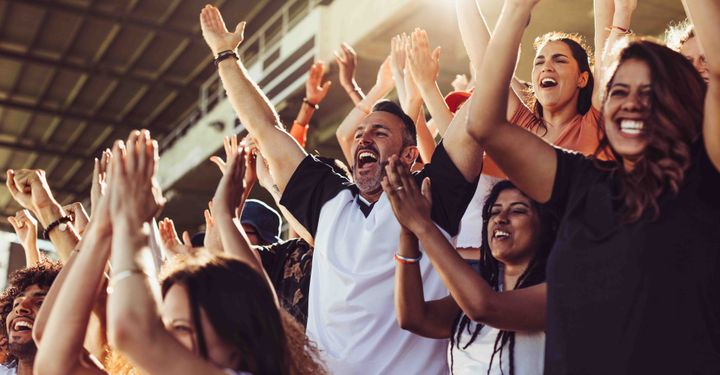 Losing yourself to the primal joy of a game, whether it's football in Europe or college basketball in the US, is the golden ticket to understanding a city, its people and where passions lie.
And, the more unique you go, the better. Try hurling in Dublin, Australian Rules Football in Melbourne or Calcio Storico Fiorentino in Florence. The latter is a brutal and bizarre blend of football, rugby and martial arts. While it's now more of a performative piece on festive days than a proper yearlong play-off, the June 24 final is guaranteed to get the locals fired up.


6. Lace up for a morning run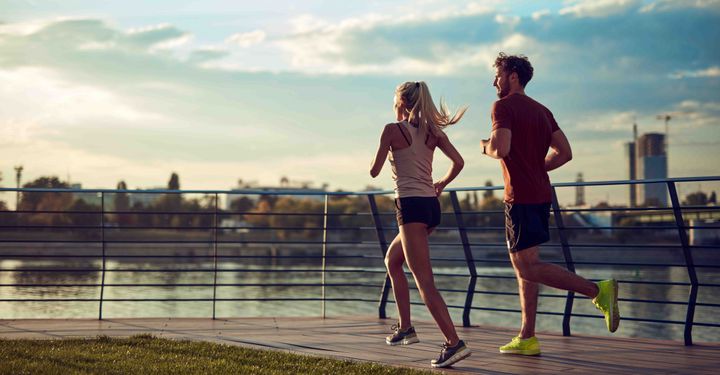 Don't let the workout gear you lugged across the globe taunt you, untouched, from the bottom of your suitcase. Instead, work up a sweat with the jogging nine-to-fivers before the workday starts and discover what regular life feels in your holiday city.
If you're unsure of where to start, hit the ground running with a tour. Running Tours is a good bet you're looking for inspiration, but many big cities from Amsterdam to New York have plenty to choose from.
Plus, not only will you get to familiarise yourself with the streets quickly, you'll find places to cafes or restaurants to return to later and getting those endorphins flowing – a great start to any day of sightseeing!


7. Get 'Appy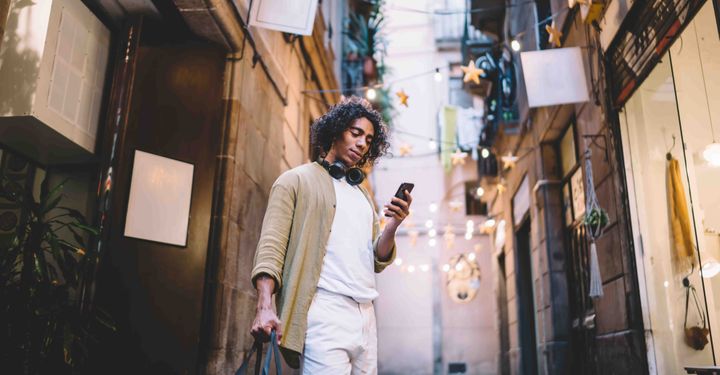 The classic advice is to 'look up' when travelling. Not so here. Geocaching is an app-based activity that combines screen time and real-life exploration. Containers filled with logbooks and items for trading are hidden all over the world, with their locations marked on the app. – there's over 8,000 in London alone and thousands more in Europe, the US and even Antarctica!
It's up to treasure hunters to track them down and tick them off their list. They're usually hidden in hard-to-find and off-the-beaten-track places or need to be unlocked with a clue. Fans credit the game for expanding their travels, taking them to places they'd never think to go and getting them outdoors.
Just a warning, though: once you start, you won't want to stop!


Have a comment or question about this article? You can contact us on Twitter or Facebook.