8 of the world's best cities for street food
Whether you're trying a delicious, authentic Turkish kebab or something much further out of your comfort zone in Mexico, snaffling local delicacies is a great way to get to know a new place.
Here, we round up a mouth-watering selection of the world's best street food cities, where you can try out local favourites and often many examples of other countries' cuisine at the same time. We hope you've brought your appetite!
Amsterdam, Netherlands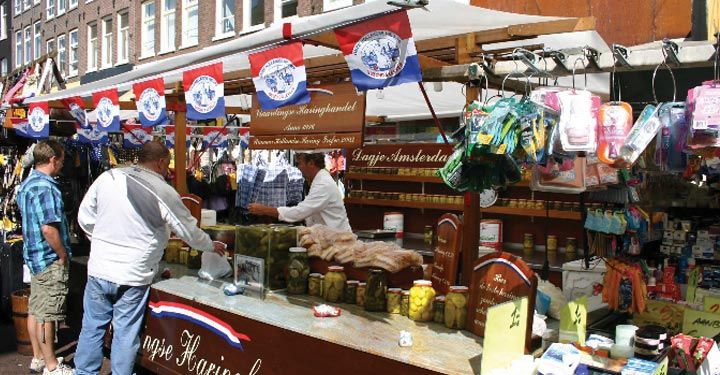 The Dutch have their own take on street food, but traditional broode haring (raw herring served with onions and pickled gherkins), pannekoeken (sweet or savoury pancakes) and sweet, fluffy poffertjesshare pavement space on streets like Amsterdam's Albert Cuypstraat and Javastraat – the main drag of the newly trendy Indische Buurt district – with treats from all over the world. Perfect for the munchies!
Street names like Balistraat, Borneostraat and Molukkenstraat are reminders of Amsterdam's centuries-long links with the East, and you'll find an inventive and ever-growing range of Asian and Middle Eastern street food here – not just falafel and the trusty doner kebab, but satay skewers, sushi, yakitori, Vietnamese spring rolls and steamed bao buns stuffed with pork, duck or fish. Yum!
Ljubljana, Slovenia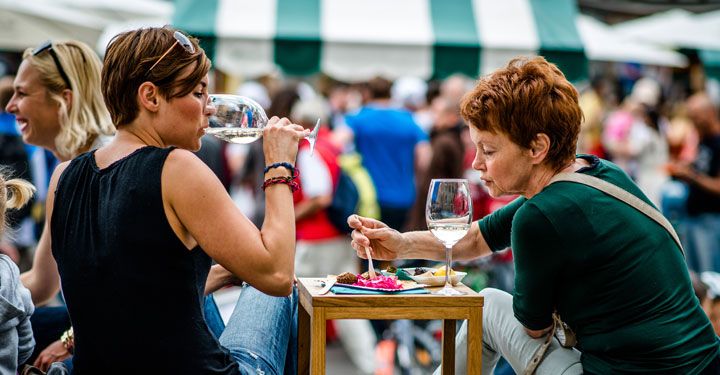 This small country, where the Balkans merge with Europe, has borders with Croatia, Italy, Austria and Hungary, and the menu here borrows from all of them. You'll find lots of eat-as-you-stroll snacks that have a distinctly Turkish flavour, too – a reminder that until not so long ago the frontier of the Ottoman Empire was not very far away.
So look out for burek, which are little flaky pastries stuffed with cheese (or sometimes meat), kebabs like raznjici and cevapcici and spicy mini-burgers called pljeskavica – unlike the Turkish versions, these are often made with pork or veal. Try them all at the stalls at Open Kitchen, in Ljubljana's Central market, where every Friday (from mid-March to October) Slovenian chefs cook up local recipes to the sound of music.
Istanbul, Turkey
Istanbul, Turkey
Istanbul, Turkey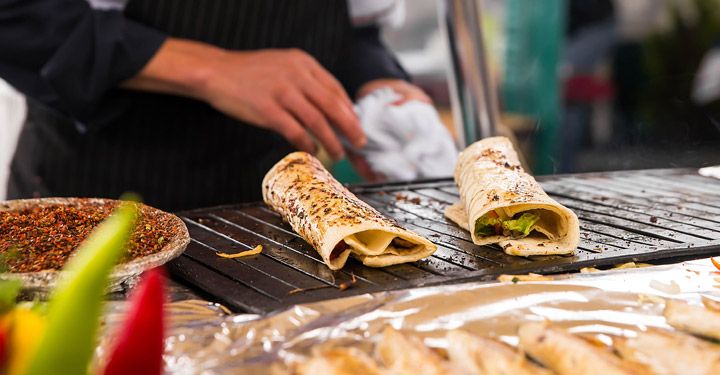 Every part of Turkey, from the mountains of Anatolia to the Black Sea and Aegean coasts, has its keynote dish, and the millions of people who have migrated to Istanbul from every corner of Turkey have brought the signature street snacks of their homelands with them. Moored beside the city's Galata Bridge, brightly-painted balik-ekmek (fish snack) boats peddle freshly grilled mackerel fillets served in bread and garnished with lettuce, tomatoes and onions.
Kebabs, of course – a dozen different kinds, from the familiar doner to the famous chilli-hot sis koftesi of the southeast – are one of the city's street food staples, but there's so much more here. Look out for boreg (small filo pastries filled with cheese or vegetables, minced lamb, beef or chicken) and pide (pictured), which are fluffy flat breads topped with minced meat, egg or cheese.
Tava ciger (lamb's liver fried in butter and spiced with purple chilli) is another favourite. Meanwhile, Kokorets, which are organ meats wrapped in lamb's intestines and then spit-roasted, are a taste worth acquiring, even if the ingredients don't sound too appealing!
Take a ferry to Istanbul's Asian side to try all these and more at stalls and open-air restaurants in and around the market and waterfront at Kadikoy.
Changi Village, Singapore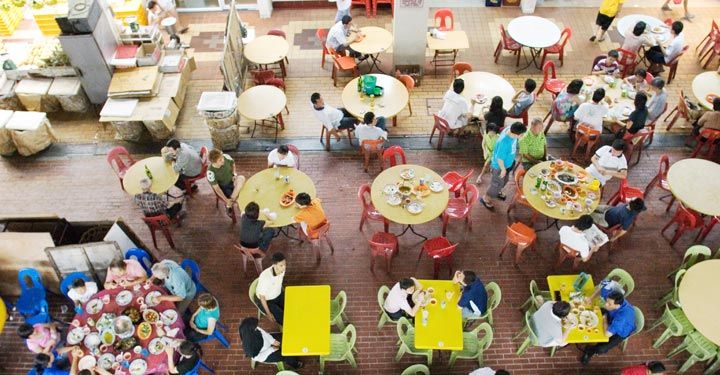 Singapore's street food scene – like everything else in the Lion City – is thoroughly sanitised. Old-school stalls and food carts have been corralled into cavernous 'hawker centres' like Newton Circus where you can sample myriad dishes influenced by all the flavours of China, India and Southeast Asia, and some that are uniquely Singaporean, like fish head curry.
But despite a $5.2 million facelift in 2013, the outdoor hawker centre out at Changi Village, on a one-time coconut plantation beside the long sandy beach at Changi Beach Park, still feels authentic, with rickety tables under a blue-painted tin roof and mouth-watering aromas wafting from every kitchen. Sample some of the best hor fun and kway teow noodles, sari bistari (Indonesian-style chicken rice), and that most Singaporean of snacks, nasi lemak (fragrant rice with spicy sambal sauce, crunchy fried chicken and crispy anchovies). And if there's room left over, the chilli mud crab is to die for.
Conveniently, it's only a ten-minute cab ride from the airport, so if you have time to kill before your flight it's ideal for one last great food hit before you fly.
Thessaloniki, Greece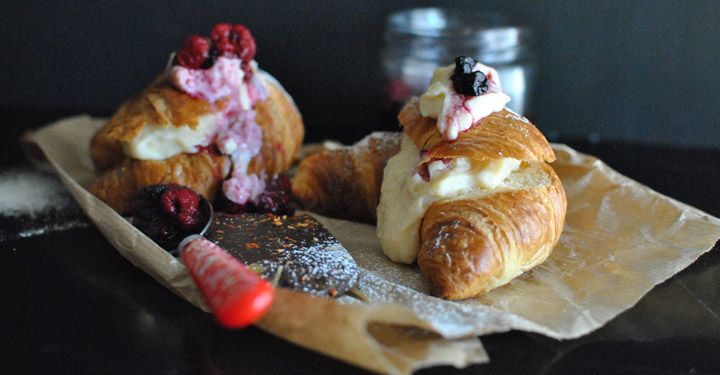 Think Greek street food is all about souvlaki? Think again. You'll find the ever-popular gyros (pictured) – the Greek take on doner kebab – in Thessaloniki's market districts, but there's much more on the sidewalk menu here. Greece's second city has an east-meets-west vibe, and its cuisine is heavily influenced by the flavours of next-door Turkey, brought here by the vast numbers of Greeks who fled Constantinople (now Istanbul) in the 1920s.
Thessaloniki's favourite breakfast snacks are bougatsa (a flaky pastry filled with sweet custard, cheese or minced lamb), trigona (crispy syrup-soaked pastries filled with sweet cream) and Koulouria (bagel-like sesame breads). The centuries-old Kapani (also called Vlali) market area and the 19th century Modiano covered market, both in the heart of the city, are happy hunting grounds for street grazing.
Oaxaca, Mexico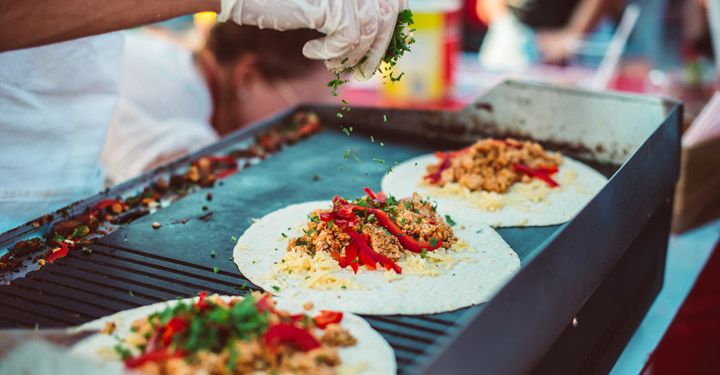 Oaxaca is best known for as the home of mescal, tequila's smoother, more sophisticated big brother, which is made from more than 20 different kinds of agave cactus. But it's also famous for its street food. Crunchy roasted insects are top of the snacking menu – not just gusano rojo caterpillars, also called agave worms, but chapulines (grasshoppers), ants, and garlic-fried escamoles (ant larvae).
Try them all at the Mercado 20 de Noviembre market, then head for the market's Pasillo de Carnes Asadas, a row of open-air eateries, for barbecued chilli pork, grilled nopal cactus and the best tortillas in Mexico. Go on – be adventurous!
Cape Town, South Africa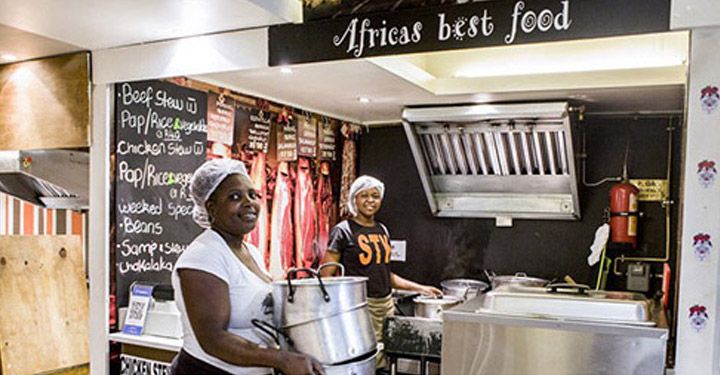 South Africa's multi-ethnic 'Mother City' is renowned for a street food menu that embraces European, Asian and African influences. Look for quirkily named dishes like 'bunny chow', a hollowed out loaf filled with curried beef, lamb, chicken or vegetables, and 'walkie talkies', crunchy chicken feet in spicy sauce. The Gatsby, born in the Cape Flats district in the 1970s, is a mega-sandwich made by stuffing a long loaf with whatever is to hand in the vein of sausage, meat and cheese. Vetkoek – deep fried buns – are served with curried mince or mutton stew.
You'll find all of these sold from food trucks around town and at the monthly Khwezi Crescent Market in the downtown Khayelitsha business district. On the trendy Victoria and Alfred Waterfront you'll find the V&A Market on the Wharf, where vendors serve truly African favourites such as samp (spicy maize) stewed with beans, mieliepap (similar to polenta), biltong, as well as other street food delicacies from around the world. The high point of the city's foodie calendar is the annual Street Food Festival, which takes place in September.
Boston Beach, Jamaica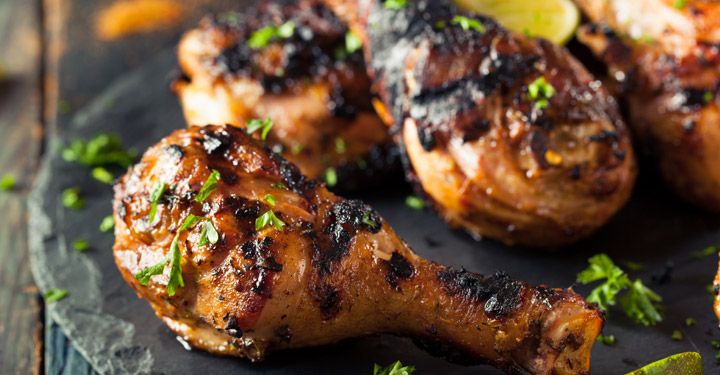 Jamaicans will argue endlessly about the best recipe for jerk pork, but all agree the marinade must include the hottest of peppers, pimento berries, scallions, thyme and ginger. And few would dispute that the island's best 'jerk pits' are to be found at the Boston Beach Jerk Centre, which proudly claims to be the birthplace of Jamaica's national dish.
Eight miles from Port Antonio, seven roadside shacks are ruled by masters of the art, each with their own jealously-guarded recipe. These days, jerk isn't all about pork – you'll find chicken, fish and lobster on the menu too, with side dishes including fried green plantain (pictured), calalloo (a spinach-vegetable) and bammy (cassava flatbread).
You might need a Red Stripe beer or two to quench the fires, though!
Have a comment or question about this article? You can contact us on Twitter or Facebook.