In pictures: 8 unforgettable US road trips
America is road trip heaven.
Dramatic landscapes, roadside kitsch and cultural heritage combine with wide open freeways to create the perfect setting for a driving holiday, writes David Whitley.
Beyond driving on the right, there aren't too many quirks for UK motorists to get their heads round (aside from different speed limits in each state and a first come, first served rule at the many unlighted crossroads).
Cheap – and perfectly adequate – roadside motels can keep costs surprisingly low, and parking is a doddle outside major city centres.
But where in the US should you go? These eight mini-itineraries cover most of the country, each offering something rather different.
1) Route 66
Chicago to Los Angeles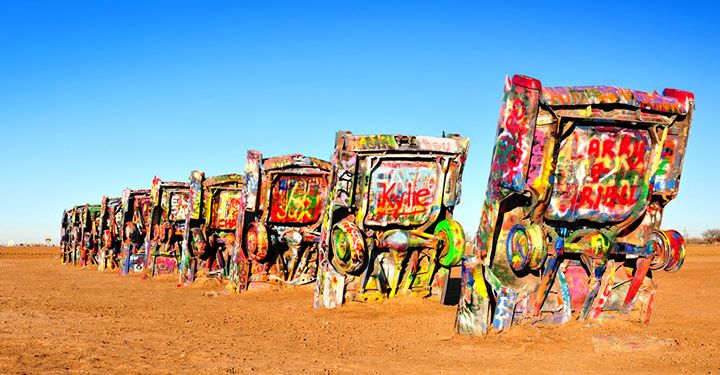 The classic US road trip follows a road that, officially, no longer exists.
Kick off through Abraham Lincoln country in Springfield, Illinois. There then follows all manner of roadside weirdness, topped by the Cadillac Ranch near Amarillo, Texas. This bizarre art installation has dozens of cars buried nose-first in the desert.
The route continues through Albuquerque, New Mexico, where you can do your Breaking Bad pilgrimage or detour to the secret lab in Los Alamos where the first atom bomb was made.
Then, before hitting the bright lights of LA, you've miles of epic, cactus-filled Arizona desert to plough through.
2) The California coast
San Francisco to Los Angeles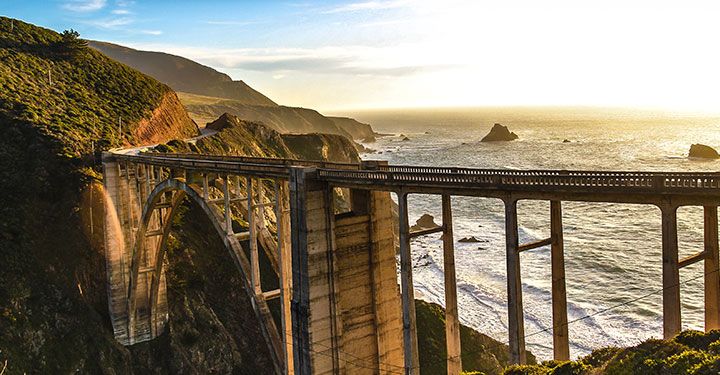 Bookended by two of America's most fascinating cities, the Pacific Coast Highway wobbles slowly down the California coast and crams in a huge variety of sights.
Laidback Santa Cruz has rickety old-world rollercoasters on the beach front, Monterey Bay offers brilliant whale and dolphin watching, while the Big Sur stretch is all thick forest one side and moody, empty beaches the other.
One key stop, about halfway down, is Hearst Castle. Built for the great newspaper baron, it's one of the most expensive homes ever built and a treasure chest of statues and furnishings pilfered from all over Europe.
Try a wine-tasting tour around Santa Barbara before heading into LA via the Baywatch beaches of Malibu.
MORE: 10 classic road trip mistakes
3) Canyon country
Las Vegas to Las Vegas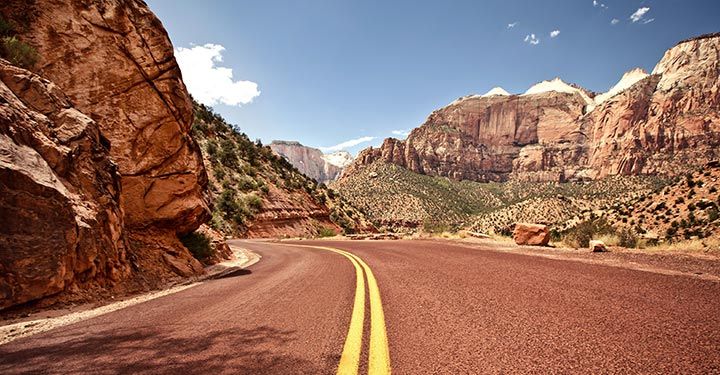 Presuming the entire holiday budget hasn't been blown on the Vegas during the roulette wheels of your Las Vegas holiday, head north into Utah and Zion National Park. The first of five such parks strung across the south of the state, it has striking red rock cliffs, deep canyon lookouts and incredible rim-hugging roads.
The other four parks – Bryce Canyon, Capitol Reef, Arches and Canyonlands – have even heavier doses of that scorched, rugged desert scenery.
Swing back via Monument Valley on the Arizona-Utah border – you'll recognise the steepling buttes from many a movie – before taking the time to go hiking and rafting in the region's best known national park, the Grand Canyon.
4) The Rocky Road
Las Vegas to Billings, Montana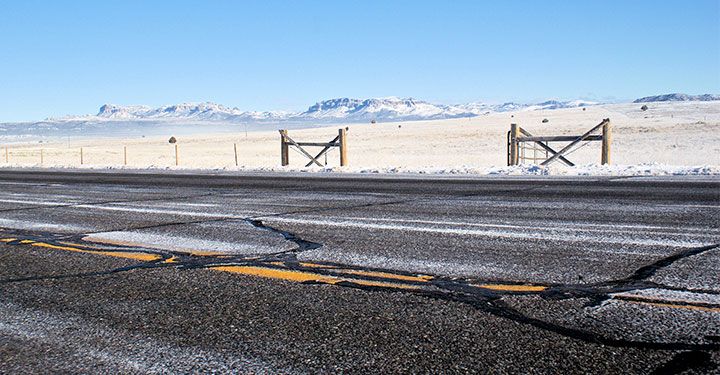 If mountains rather than red rocks float your boat, branch north from the canyon country itinerary.
Host of the 2002 Winter Olympics, Park City in Utah boasts perfect powder in winter, plus great hiking and wheeled bobsled runs in summer. From here, head to Jackson Hole and the Grand Teton National Park, where you can go moose and bear spotting in the shadow of hugely photogenic peaks.
Yellowstone National Park follows, with its weird geothermal pools, geysers and huge waterfalls, before the Beartooth Highway threads daringly through the Rocky Mountains into Montana, 10,000ft above sea level.
5) The Great River Road
Chicago to New Orleans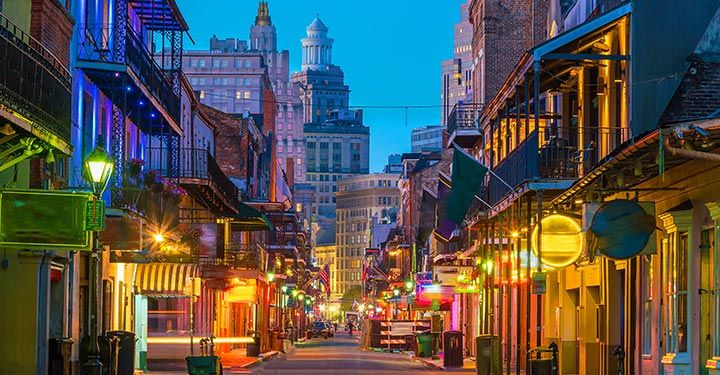 A north to south trip, broadly following the Mississippi River, is also a journey into American musical heritage.
Kick off with the blues clubs of Chicago, nip into Kentucky for bluegrass, then overdose on Elvis nostalgia in Memphis.
As the temperature rises on the way south, the sense of transition from farmbelt to plantation increases.
And it all finishes off with the riotous, hedonistic nightlife of New Orleans jazz bars.
READ: 7 car hire ripoffs and how to avoid them
6) The Capital loop
Washington DC to Washington DC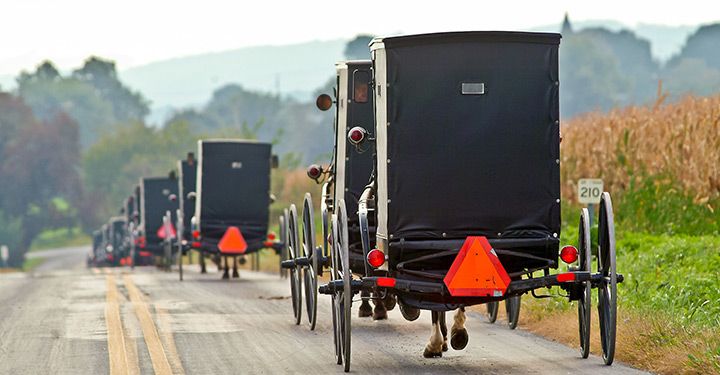 For road trippers wanting to dose up on historic sites, an easy loop through Washington DC, Virginia, Maryland and Pennsylvania should prove just the ticket.
This one's about ticking off as much as possible with relatively short driving distances, rather than a particular theme or type of scenery.
In Virginia, the Mount Vernon and Monticello homes of George Washington and Thomas Jefferson in Virginia are interspersed with key Civil War battle sites. For the latter, the American Civil War Center in Richmond is a great place to get grounded, while the Appomattox Court House was where the conflict ended.
Head north to Gettysburg in Pennsylvania for more battlefields and a big insight into wartime president Abraham Lincoln. The Amish communities and Harley Davidson factory in York are nearby.
Then, after gorging on memorials, monuments and Smithsonian museums in Washington DC, make sure to stop at the Udvar-Hazy Center just next to Dulles Airport. It's home to a space shuttle and the Enola Gay – the plane that dropped the bomb on Hiroshima.
7) The Florida flit
Orlando to Miami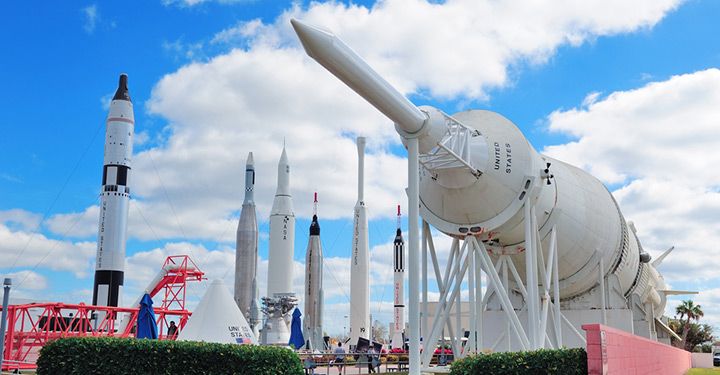 Extend Orlando's theme park mania with a quick jaunt around the south of Florida.
Start by playing astronauts at the Kennedy Space Center in Cape Canaveral, then hit the turnpike down to Miami.
Get a taste of Cuban spirit in the Little Havana area, before revelling in the clichéd pool party bling of South Beach. It's also the world's art deco capital – a walking tour that shows off the architectural highlights is well worth doing.
From there, go alligator spotting in the Everglades swamps, before taking the Overseas Highway through the Florida Keys.
The dazzling island-hopping bridges eventually bring you out at Key West, a free-spirited, Hawaiian-shirted town where drinking margaritas for breakfast is perfectly acceptable.
Take a snorkelling or diving tour from Key Largo on the way back to Miami Airport.
MORE: 8 of the world's best road trips
8) The 'fall' foliage trail
Boston to Boston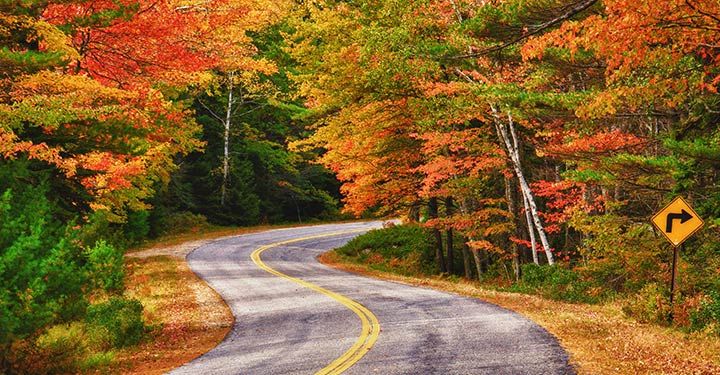 If tackling the New England area in the north-east, autumn is the best time to do it as that's when the leaves turn into one of the world's most extraordinary displays of red, orange and golden.
After swotting up on Revolutionary history along Boston's Freedom Trail, check out the vineyards on the way down to Providence, Rhode Island.
Swing by Old Sturbridge Village in Central Massachusetts – a huge open-air museum recreating rural life in earlier centuries – before hitting the scenic back roads of Vermont and White Mountains in New Hampshire.
Head back to Boston along the coast of Maine, spending a bit of time in charming seaside towns such as Kennebunkport on the way.
Have a comment or question about this article? You can contact us on Twitter or Facebook.