9 of the world's most beautiful lakes

From the heights of Andean South America to the verdant jungles of Africa, millions of magnificent lakes cover our planet, many so stunning that they take your breath away.
Here we've rounded up a few of what we think are the world's most beautiful lakes – space limitations mean missing out some spectacular examples, so let us know your favourites in the comments below!
Lake Wakatipu, New Zealand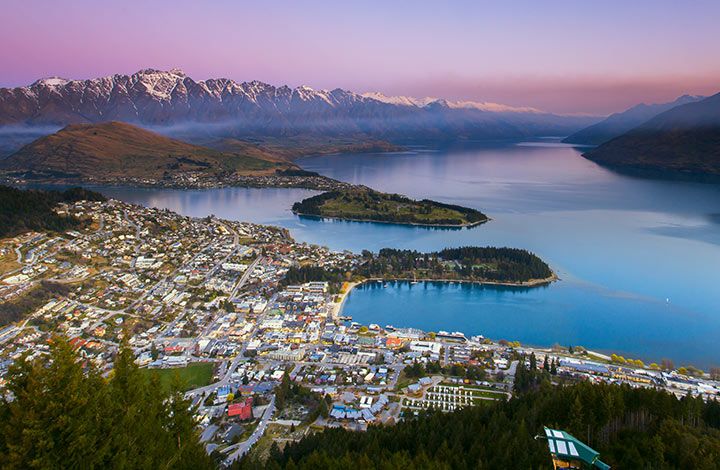 Surrounded by the aptly-named The Remarkables mountain range, Wakatipu is renowned in New Zealand and the world for its scenic beauty.
The town of Queenstown, which is built around an inlet on the lake, is an adventure sports hub where visitors can enjoy skiing, snowboarding, jet boating, bungy jumping and a whole lot more, while taking the road from Queenstown to Glenorchy at the northern tip of the lake is one of the world's most stunning drives.
Compare cheap flights to New Zealand
Loch Awe, Scotland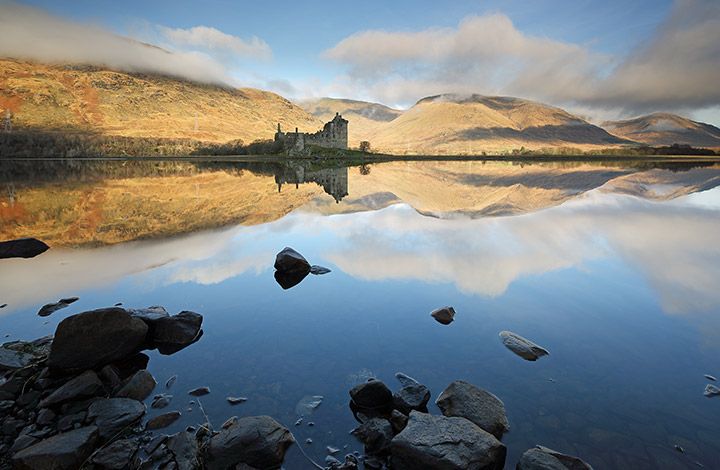 It's not the biggest or the most well-known, and there are no monsters hiding in its depths, but Loch Awe is as picturesque a loch as you're ever likely to see.
Shrouded in atmosphere and history, the ruins of an old Scottish castle on its banks help make the loch one of the most photographed in Scotland.
Come on, admit it – it looks Awe-fully pretty. Sorry.
Compare cheap hotels in Scotland
Lake Bohinj, Slovenia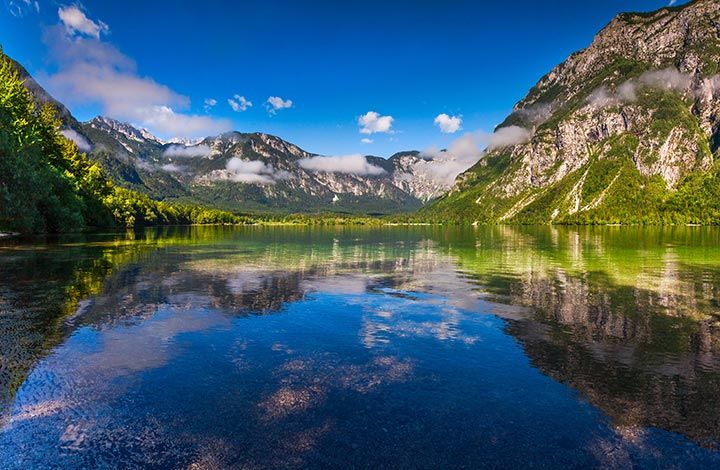 The lesser-known bigger brother to Slovenia's more famous and developed Lake Bled, Bohinj's beauty is all natural.
Tall, wooded mountains plunge down into deep emerald waters, while dense surrounding forests make Slovenia's largest lake the perfect outdoor playground.
It doesn't have the island church or hilltop castle that Bled boasts, but for rugged beauty there are few finer examples.
Compare cheap holidays in Slovenia
Peyto Lake, Canada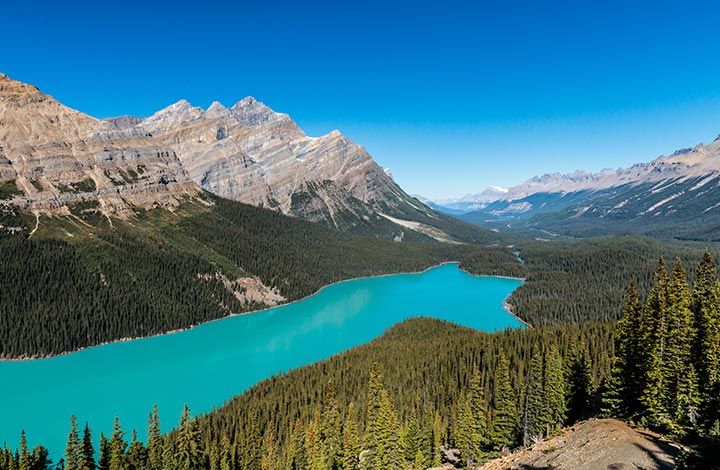 Given the ridiculous number of beautiful lakes in Canada, it would be pretty easy to put together a list featuring examples from that country alone – but there's definitely something about Peyto Lake that takes your breath away.
Best seen from Bow Summit, the turquoise colour of this glacier-fed lake in Banff National Park is caused by the light-reflecting properties of the glacial flour that flows into it from the Peyto glacier.
Compare cheap holidays in Canada
Lake Bunyonyi, Uganda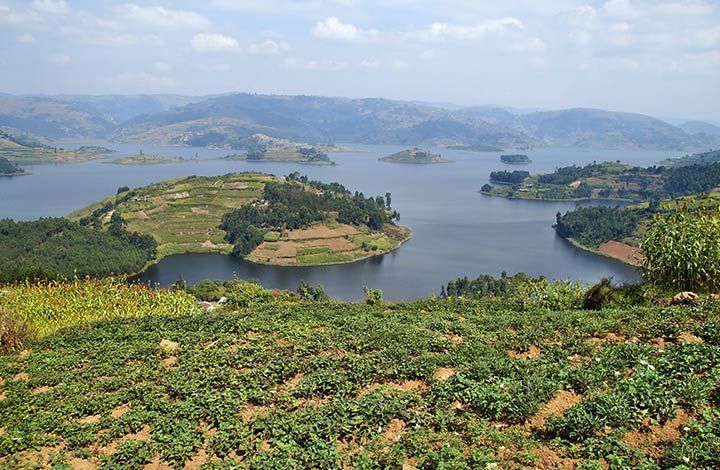 Bunyonyi's ethereal beauty makes it look more like a mythical wonderland than a lake.
Its most distinctive feature is its many lush islands, some of which are inhabited. They rise from its waters like mini nations, their silhouettes reflecting in the surface of the lake.
Even its name is beautiful: Bunyonyi translates to "Place of many little birds".
Compare cheap flights to Uganda
Lake Titicaca, Bolivia and Peru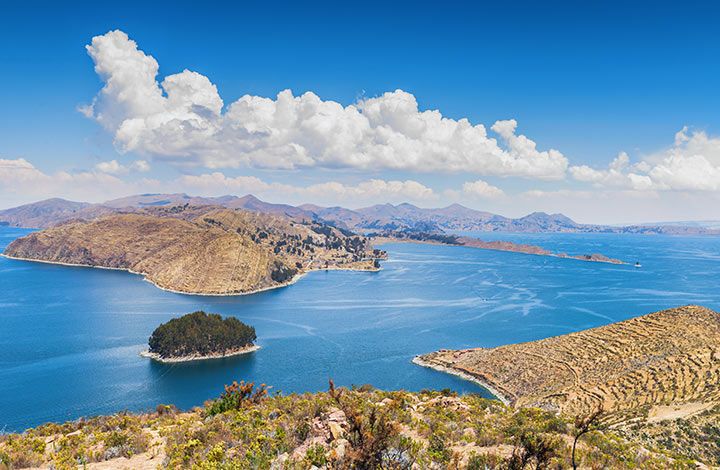 So vast is Titicaca, it's easy to imagine you've arrived at the shores of a huge placid ocean.
Said to be the cradle of Incan life, its waters of rich, shimmering blue stretch out to the horizon, broken by islands that are dotted with ancient ruins.
At over 3800m above sea level, it's also one of the highest lakes in the world.
Compare cheap flights to Bolivia and Peru
Lake Baikal, Siberia, Russia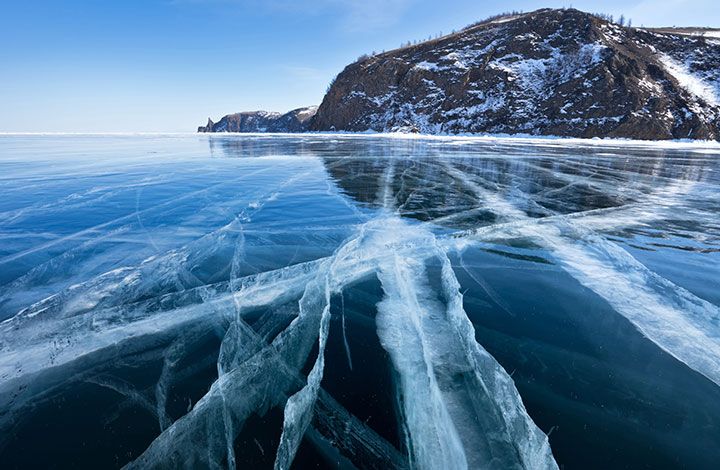 The "Pearl of Siberia" stuns all year round, but it's during winter when Lake Baikal is at its most captivating.
When temperatures plummet below zero between February and March, Baikal's vast surface freezes over, creating an outdoor ice rink of epic proportions.
So solid is the ice that a yearly marathon takes place here in the depths of winter. Runners tackle the icy 42km-route which takes them from bank to bank of the world's deepest lake – each to their own, but that's not for me!
Compare cheap city breaks in Russia
Derwent Water, England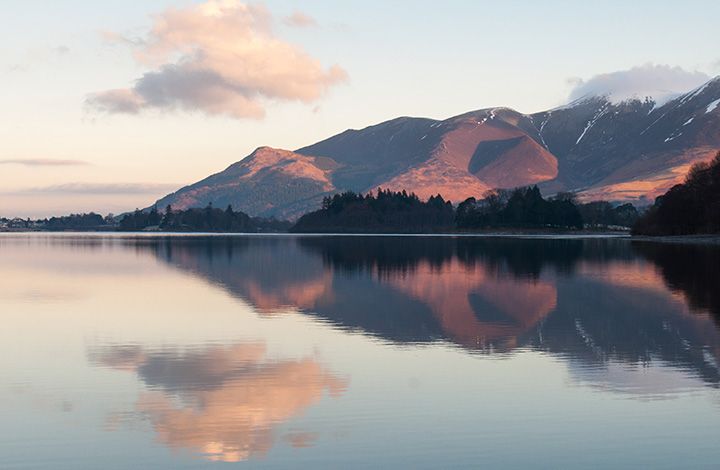 Quiet and serene, Derwent Water may not be as famous as nearby Windermere and Ullswater, but for those who make the trip to its banks it's one of the Lake District's most placid treats.
Indeed, the lake's appeal lies in the remote feeling it exudes, despite only being a ten-minute walk from the town of Keswick.
Compare cheap hotels in Keswick
Lake Garda, Italy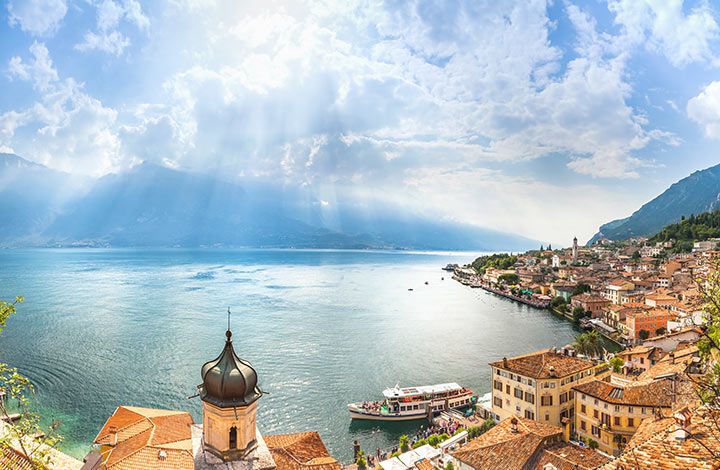 Trust the Italians to take a stunningly beautiful lake and make it even better with the addition of a few classy resorts and quaint villages.
Dramatic cliffs, deep blue waters and palatial villas come together perfectly around the lake to form one of the country's most popular holiday hotspots.
Every year Italians and tourists alike flock lakeside to enjoy everything from water sports to luxury spa treatments.
Compare cheap holidays in Italy
Have a comment or question about this article? You can contact us on Twitter or Facebook.