9 Places To Visit Before Christmas
9 places to visit before Christmas

October 23, 2018
While we were busy soaking up the rays of an usually long summer, the year has sped along! And before you know it, it will be Christmas and then it's time to start thinking about 2019's big holiday.
But there's still plenty of time to get one more break in before the festive season. Here are a few hand-picked treats to put in your pre-Christmas stocking – you're welcome.
1. London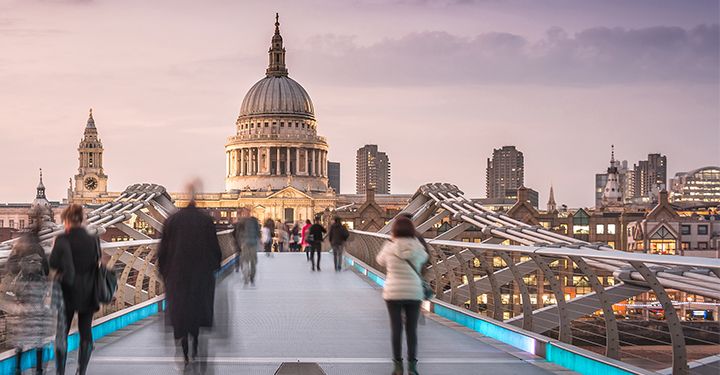 You'll want to be in London on Saturday, November 10.
Why? It's the Lord Mayor's Show, a quintessentially British celebration that tracks the route of the very first London Mayor, as he made his way up the Thames to Westminster to swear allegiance to King, country and crown.
Today the parade boasts big bands, horse-drawn carriages, giant robots and even the odd penny farthing to add to the fun. Setting off from Mansion House at around 11am, the procession is free to attend and takes a couple of hours.
Sadly, the famous fireworks won't be making an appearance in 2018. Instead, look forward to family-friendly fun, live entertainement and lots of food options to tuck into throughout the day.
Even if the weather's rubbish, there's plenty of fun to be found in London. Come rain or shine, the capital always has something good up its sleeve to keep you busy.

2. Cape Verde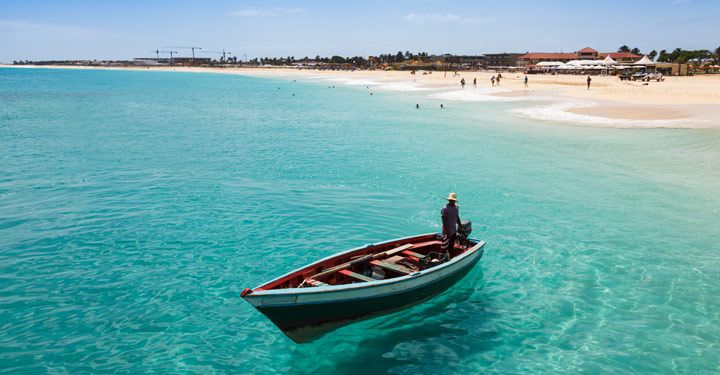 Far enough way to give you a taste of the exotic, but close enough to avoid the jet lag, the Cape Verde Islands are the perfect antidote to the British end-of-summer blues. After a six-hour flight, you'll be welcomed by an average temperature of 25C and some of the best beaches in the Atlantic.
If that isn't enough to tempt you, the islands boast a unique mix of African, Portuguese and Brazilian culture, making it a beach break destination with a difference.
The most popular islands are Sal and Boa Vista, and they remain something of a newcomer to the traditional beach holiday scene – making them perfect for a relaxing escape.

3. Seville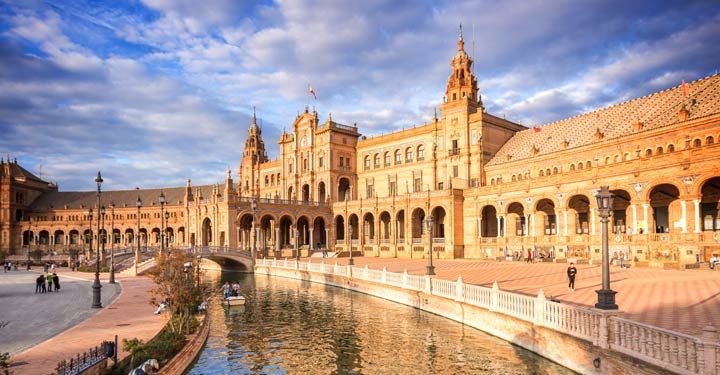 November welcomes the Seville European Film Festival, a huge celebration of the best of European cinema.
Between the 9th and 17th, directors, actors and the industry's most important names will descend upon the Andalusian capital to celebrate all things movies. There's over 400 screenings of more than 200 movies, plus the chance for aspiring Spielbergs to pick the brains of the people who make it all happen - Q&A sessions and workships run throughout the event.
It's a big draw for film fans, but there are many more pages to this city's script. Besides the pictures, Seville's unique architecture alone makes it worth a visit. With a mix of Islamic, Roman and Jewish influences, Seville is quite unlike other big Spanish cities. The calm beauty of Parque de María Luisa and grand architecture of the Alcázar are both musts.
Seville's temperature sits at a pleasant 20C throughout November, keeping you warm but still comfortable when seeing the city's sights.

4. Brazil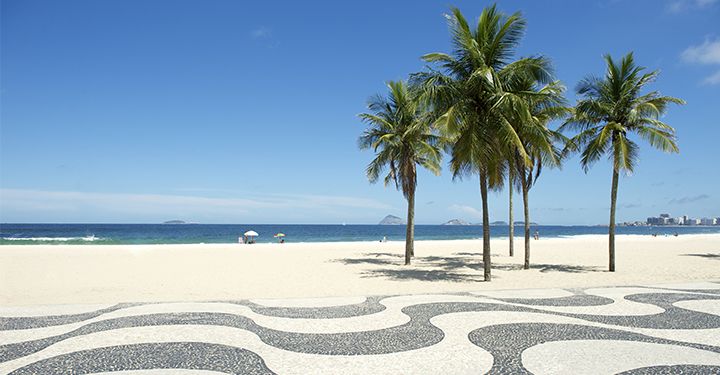 It's the heart of the Brazilian summer, the Copacabana is jumping and the caipirinhas ­– Brazil's national cocktail – are flowing. With colourful cities such as Rio de Janeiro and Salvador providing the party and more beaches than you can count to recover on, you'll have plenty to keep you busy, night and day.
As well as being hot and sunny, the weather is still dry making trips to Brazil's natural wonders, of which there are many, much easier.
Top of your list should be the Amazon basin, which you can access from Manaus, and the Foz do Iguacu, an incredible network of powerful waterfalls that straddles Brazil, Argentina and Paraguay (you can visit the falls from any of the countries).

5. Disneyland Paris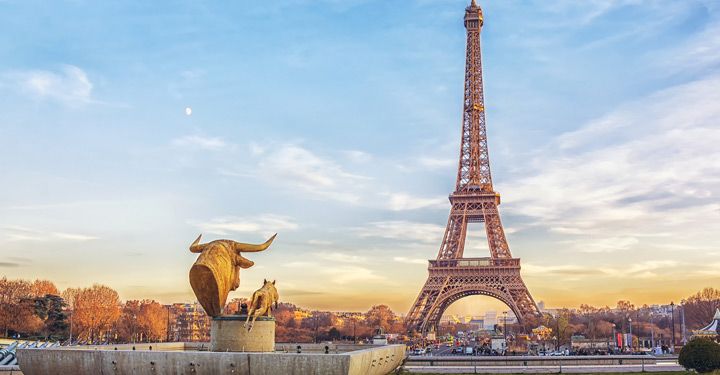 Mickey Mouse and pals get the festive party started early every year, making Disneyland Paris the perfect pre-Christmas break for you and the kids – assuming they'll be on Santa's nice list.
From November 10, you can march along with Goofy at the Disney's Christmas Parade, marvel at the over-the-top decorations and sing along (again) to Frozen.
As well as the Christmas fun, there'll be all the usual rides to keep the kids happy and, of course, an audience with the big mouse himself.
And with the connections between Paris and the theme park now being so good (approximately one hour between the two from Paris Charles de Gaulle Airport by TGV Train), you can easily spend a day wrapping up the last bits of Christmas shopping on the Champs Elysee.

6. Costa Rica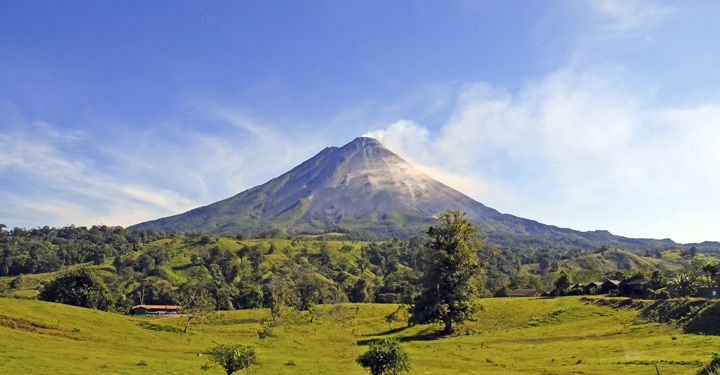 Direct flights from the UK to Costa Rica, a country well-known for stunning rainforests, active volcanoes and unspoiled beaches, are far easier to nab following TUI's first non-stop foray into the route recently.
The allure of Arenal, a 5,375-foot active volcano, is one of the main draws for thrill-seekers, but there are also plenty of other activities for more cautious types.
As well as breath-taking scenery, the Central American beauty is home to a diverse array of wildlife, from toucans and reptiles to monkeys and sloths.
Whether you do it yourself or book an all-inclusive adventure tour, it's never been as easy to explore this fascinating part of the world.

7. Dubrovnik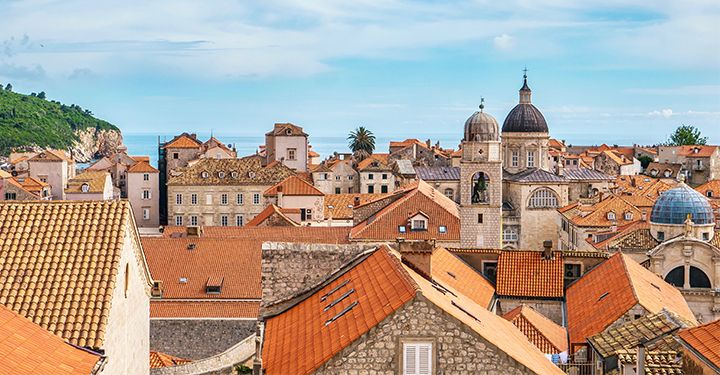 During peak season, Dubrovnik's charming streets are heaving with people from all over the world. And although the UNESCO World Heritage city's incredible walled Old Town is a must-visit, it can all get a bit much.
Come November, it's a different story. The masses are all but gone and you are able to get a real feeling for the famous Croatian city without sacrificing the weather.
Yes, it's not as hot as in July, but at around 15C, a cool breeze will keep you comfortable.

8. Edinburgh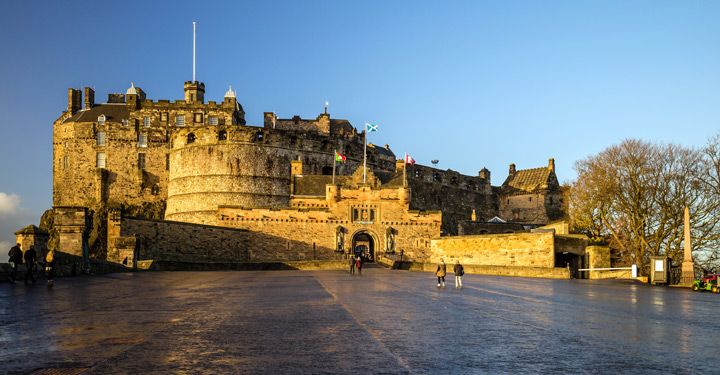 With Christmas looming ever closer, there's a chance you'll need to do a little shopping before the festive period. So why not treat yourself too and combine present shopping with a UK city break? While there are plenty of places to choose from, you can't go wrong with a trip up to Scotland's magnificent capital, Edinburgh.
As well as the usual combination of high street classics and unique boutiques, Grassmarket, Leith and Stockbridge markets offer the chance to pick up some one-off crafts and taste some of the city's best street food between 10am and 5pm.
Outside of shopping, the brooding Edinburgh Castle is a solid favourite for kids and adults alike and the award-winning Botanic Lights show (November 23 – December 29) will also return to the city, providing a night-time experience for the entire family.

9. Reykjavik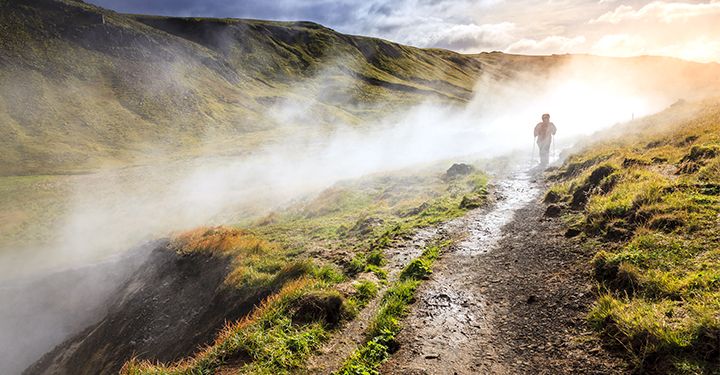 Once a year, like clockwork, Iceland erupts. But it's not the country's famous volcanoes we're talking about.
No, Reykjavik instead erupts with four days and nights of non-stop tunes!
Over 250 local and international musicians head to the capital for Icelandic Airwaves, giving music lovers the chance to experience the country's hottest tunes in some of the city's strangest venues.
After the music, hop in a hire car and tick off the Golden Circle. There are also plenty of different off-the-tourist-path routes so you can bask in the breath-taking scenery of this dramatic country without another soul in sight.
*All deal pricing below is accurate as of October 23, 2018. Prices are subject to change. Deals are subject to the partners' T&Cs.
Have a comment or question about this article? You can contact us on Twitter or Facebook.