9 stunning volcanoes you can hike up

Climbing mountains is all very rewarding, but hauling yourself to the summit of a volcano and staring down at a steaming crater full of molten lava – now that's a story for the grandkids.
Sure, there's the small chance of a cataclysmic eruption, but where's your sense of adventure?!
From Iceland to New Zealand, here are some of the most spectacular volcanoes around the world that you can hike to the top of.
Eyjafjallajokull, Iceland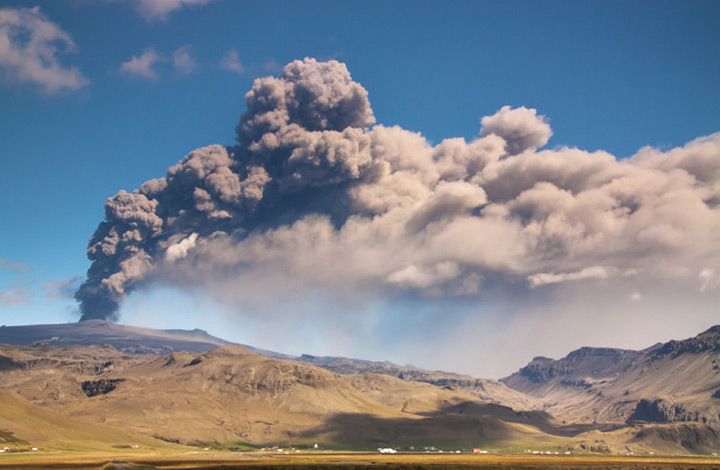 A celebrity among volcanoes for all the wrong reasons, Eyjafjallajokull's eruption in 2010 caused thousands to miss out on their holidays due to grounded flights.
But let's let bygones be bygones – we're sure you'll forgive it once you're at the summit, where you'll be rewarded with magnificent views of Iceland's remarkable otherworldly terrain.
It's around an eight-hour hike in total and is a tricky volcano to climb, so a guide is an absolute must.
Compare cheap holidays in Iceland
Vilarrica, Chile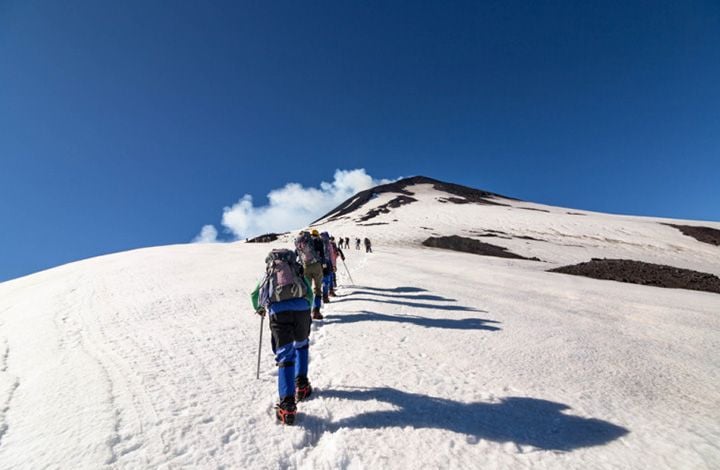 After a challenging ascent that requires crampons and trudging through deep snow, you might feel like walking back down this 2,847-metre volcano is beyond you. But Vilarrica is a bit different – you don't walk down, you slide down.
Using a small plastic sled, tired climbers slalom Cool Runnings-style down make-shift toboggan runs that have been dug out of the ice with an only an ice-pick for a brake.
Yes, the summit view over the Andes is a pretty remarkable sight, but sledging down a live volcano on your back-side – well, how many people can say they've done that?!
Compare cheap flights to Chile
Mount Bromo, Indonesia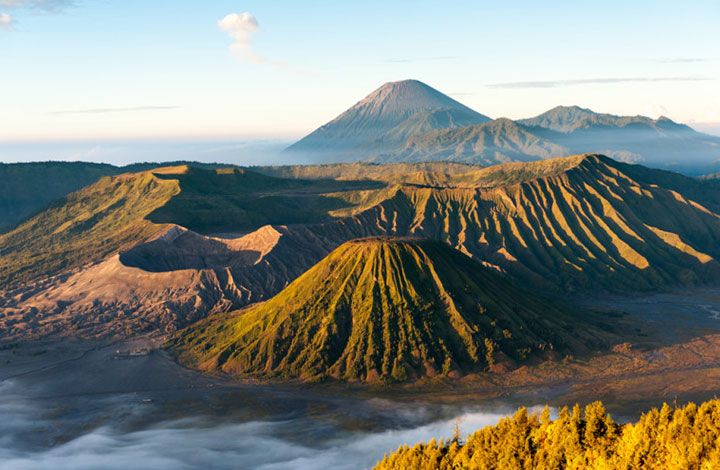 Desolate and beautiful, Mount Bromo's Mars-like surroundings make it one of the most impressive volcanoes on earth.
The most distinctive thing about Bromo is its huge crater, which was formed after the volcano quite literally blew its lid.
Constantly billowing sulphuric smoke, Bromo is watched over by the Mount Semeru, a larger volcano that stands behind it. At sunrise, the taller Semeru casts an epic shadow over Bromo, creating an even more unusual landscape.
Compare cheap holidays in Indonesia
Mount Etna, Italy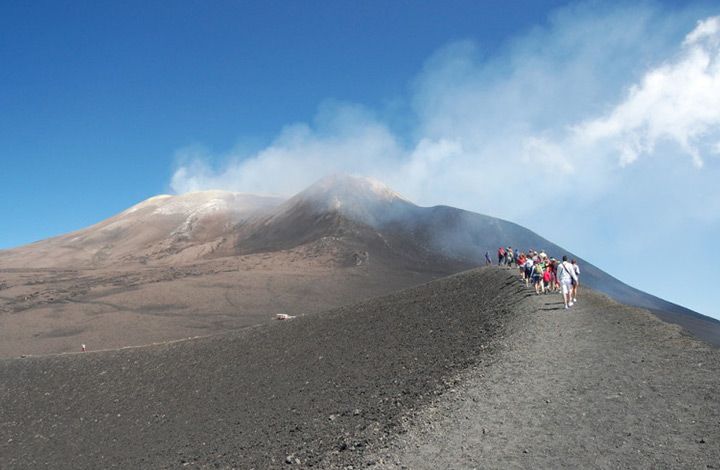 Upon seeing Etna, French writer Vivant Denon remarked that it could not be compared to anything else, and once you've stood at the summit of Europe's tallest volcano, it's easy to see what he meant.
Imposing and serene, this snow-covered monster dwarfs all that surrounds it, but it also has a cultural side: the volcanic soil around Etna has made it an ideal, if a little unorthodox, place for wine production.
Compare cheap holidays in Italy
Cotopaxi, Ecuador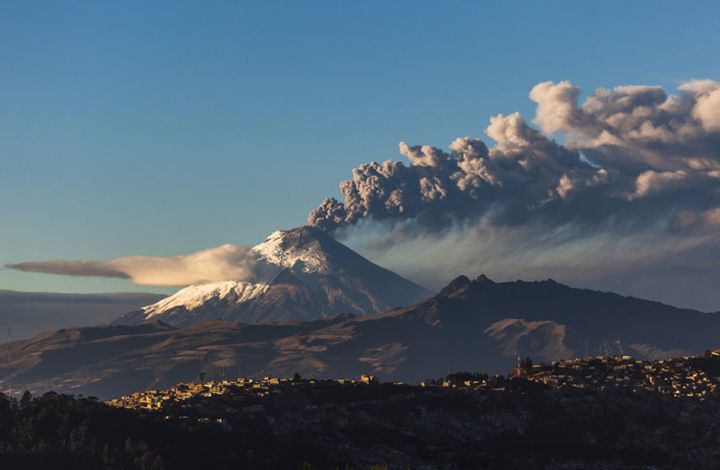 When you think of a volcano, Cotopaxi is probably the image your mind is likely to conjure up: a perfectly conical peak spewing white smoke.
Although the volcano stands at 5,897 metres, the climb itself is relatively simple, with thousands ascending to the summit every year. In the right conditions it's possible to stand above the clouds, with a view that's certain to take your breath away.
Compare cheap flights to Ecuador
Mount Vesuvius, Italy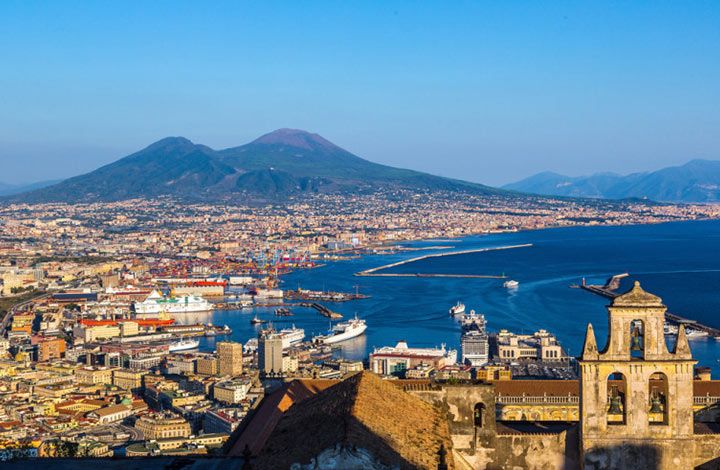 Another Italian volcano, which is best known for the eruption that preserved Pompeii (and the lesser-visited Herculaneum) in 79AD, Mount Vesuvius boasts remarkable vistas of the glittering Bay of Naples.
As well as the history and the views, Mount Vesuvius is probably one of the most accessible volcanoes in Europe; a repurposed military vehicle takes you most of the way up, leaving you to hike the final stretch to the summit.
Be warned though – the combination of Italian driving and steep roadside drops can make this a hair-raising, and in some cases tear-inducing, experience!
Compare cheap car hire in Italy
Mount Teide, Tenerife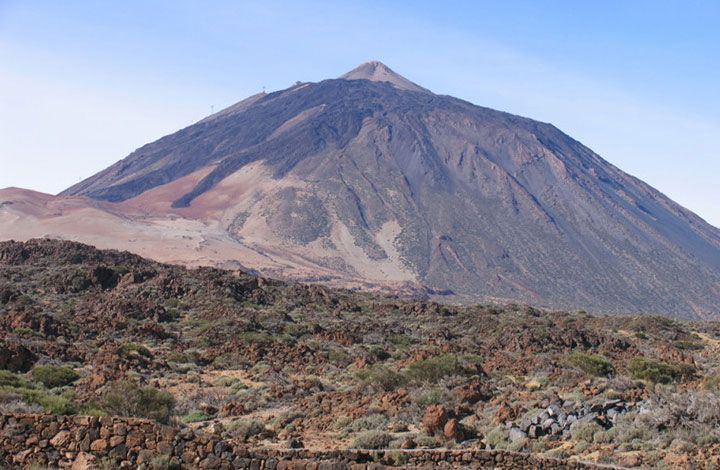 Standing an impressive 3,718 metres tall, Teide is no pushover when it comes to hiking. In fact, it can take over five hours to scale this formidable mountain – most of which are at high altitude.
The impressive and diverse volcanic terrain surrounding Teide makes the climb worth it, though, especially on a clear day when you can see out to the other Canary Islands.
If you don't fancy the walk, there's a cable car that will whisk you to the summit in no time.
Compare cheap holidays in Tenerife
Mount Nyiragongo, Democratic Republic of Congo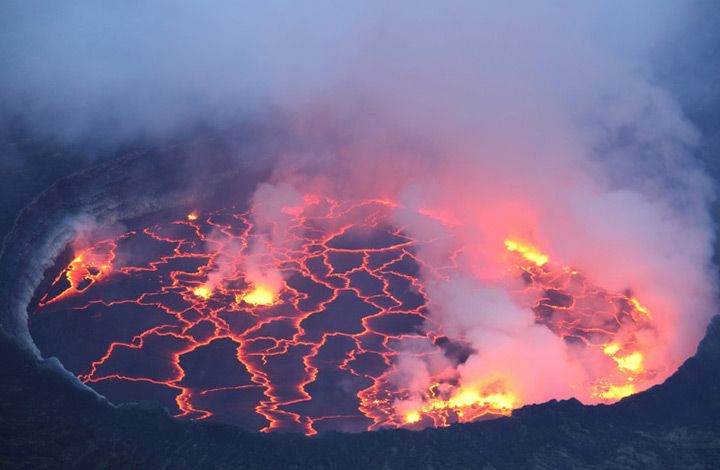 Hiking to the top of a gigantic pool of molten lava might seem slightly insane, but the sight is so incredible it will be seared into your memory forever.
A cross between the gates of hell and Mordor, Nyiragongo lies in the heart of the famous Virunga National Park, home to mountain gorillas, and is the largest lava lake in the world. To make things even more interesting, the lava in this volcano is unusually fluid – it flows quickly, like water – so you'd better be quick if it decides to blow!
Compare cheap flights to the Democratic Republic of Congo
Mount Ngauruhoe, New Zealand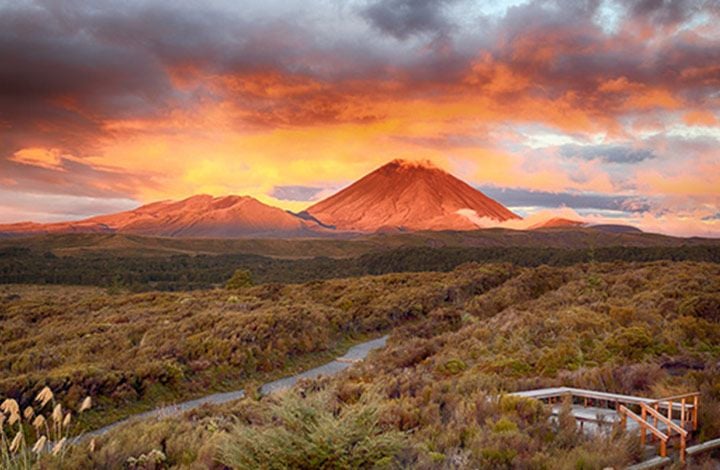 Speaking of Mordor, Mount Ngauruhoe is most famous as the setting of Mount Doom in the Lord of the Rings film franchise.
Those hiking the beautiful Tongariro Alpine Crossing track can choose to take a detour to climb Ngauruhoe, which last erupted in 1975.
J. C. Bidwell, the first person recorded to have climbed the mountain, said: "The crater was the most terrific abyss I ever looked into or imagined". A slight exaggeration, perhaps, but you have been warned!
Compare cheap flights to New Zealand
Have a comment or question about this article? You can contact us on Twitter or Facebook.