Alternative Destinations For Adventurous Travellers
Alternative destinations for adventurous travellers

To unearth a truly incredible travel experience we sometimes have to push beyond our comfort zones and take on a challenge.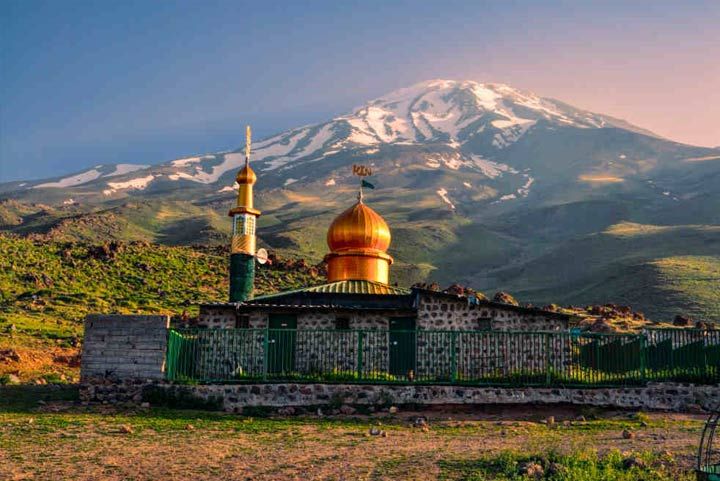 Many of the world's most beautiful destinations have been labelled 'dangerous' in the past; many still are. These perceptions, however accurate, can take years to overcome. But with international travel becoming easier, more travellers are seeking out countries that would have previously been well off their adventure radar.
The recent reopening of the British embassy in Iran's capital Tehran (and the Iranian embassy in London) is a fantastic example of a country – once designated an absolute no-go area by the West – becoming much more open and accessible to tourists.
In fact, Iran has long been a popular spot for adventurous types with the likes of Rough Guides naming the Middle Eastern nation as its top country to visit in 2015 – even before Britain reopened its embassy there.
Here we examine the travel possibilities for five fascinating destinations that were once, or still are, perceived to be dangerous to visit. Advice from the Foreign and Commonwealth Office is included for each destination.
Iran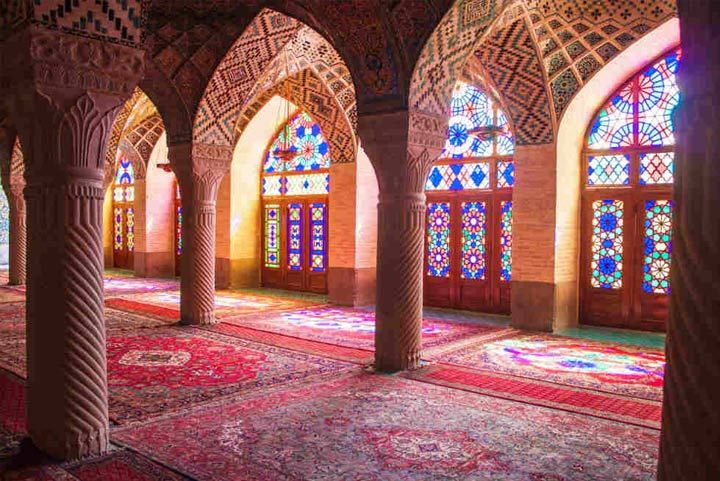 Iran's moderate president Hassan Rouhani has taken great strides in recent years to repair damaged relations with the West and improve the country's economic situation. Alongside long standing Iranian diplomat Mohammad Javad Zarif, he has moved to end trade sanction forced upon Iran and push through the historic Iran Nuclear Deal that is currently being negotiated with the US.
This has played no small part in opening up Iran to mainstream tourism, and many operators are keen to capitalise on this.
Niche travel agents such as Intrepid Travel and Wild Frontiers Travel already provide trips to Iran – which boasts a remarkable 19 UNESCO World Heritage Sites – and the likelihood is that many others will soon follow suit. Reputable sources Lonely Planet, the Guardian and Telegraph Travel are covering the Middle Eastern nation with increasing regularity – Iran's hidden world may not stay that way for long.
Organised trips are already a popular way to see the awe-inspiring mosques, hectic bazaars and famous hospitality of Iran. Some of the nation's many highlights include tracing the history of the Persian Empire at the Persepolis, marvelling at the stunning Islamic architecture of Isfahan (also spelled Esfahan) and experiencing the fascinating bustle of Tehran.
Of course, while the country has largely been deemed safe to visit by the Foreign Office, there are certain things that all travellers need to know before visiting Iran. There are no foreign ATMs in Iran, which means cash is the only way to pay; as an Islamic Republic, women are required to wear a hijab (traditional head dress) in public and men should always wear long trousers; and you need to apply for a visa authorisation code before you can get a visa.
You must also be aware that Iran is a very conservative country with policies and legislation very different to those of the UK.
FCO advice: Vast swathes of the country, including major sites Tehran, Shiraz and Eghlid, are open for travel according to the FCO. However, it still advises against all travel within 100km of borders with Afghanistan and Pakistan and within 10km of Iraq border.
Colombia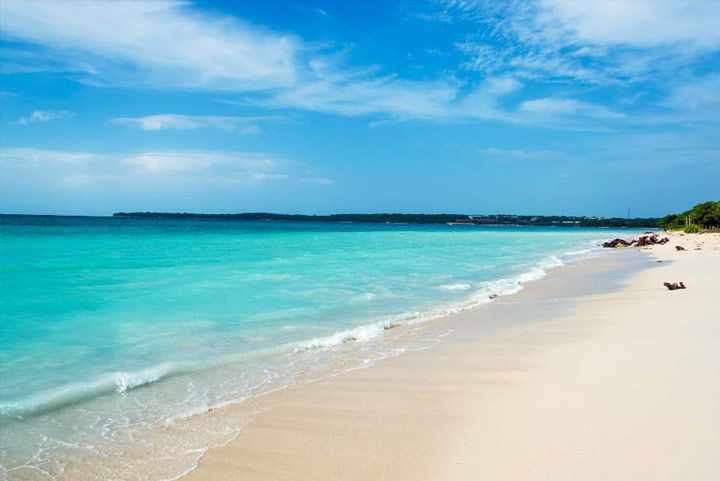 Once blighted by violent conflict, Colombia has become one of the world's biggest travel success stories. Since 2002, tourist arrival numbers have swelled by almost 300 per cent, according to the Trade Ministry, as the country's safety record continues to improve.
More and more people are flooding to the South American nation to discover its mix of colonial and indigenous history, explore its tropical national parks and laze on its pristine beaches. And, with the Colombian government and FARC rebels on the verge of signing an historic peace agreement, it's likely that more adventurous tourists will be adding the country to their travel to-do list in the future.
Up on the country's northern coast, you'll find white sandy beaches that rival any in the Caribbean islands, plus lush, unspoilt national parks where you can spend the night in a hammock under the stars. Cartagena's colonial charm, Medellin's intriguing history and art and Bogota's bohemian bar and foodie scene prove that each major city has its own unique identity.
Yes, the country still has its problems. For security reasons, it's best to make long-distance bus journeys during the day. When you witness the passing scenery though, this is hardly a hindrance. A visa is not required for UK citizens entering Colombia; visitors get a 90-day tourist visa upon arrival.
FCO advice: The FCO advises against all but essential travel to some areas of the country, but the major tourist centres (Bogota, Medellin, Cartagena, Santa Marta and the attractions around them) are considered safe to visit by tourists.
Rwanda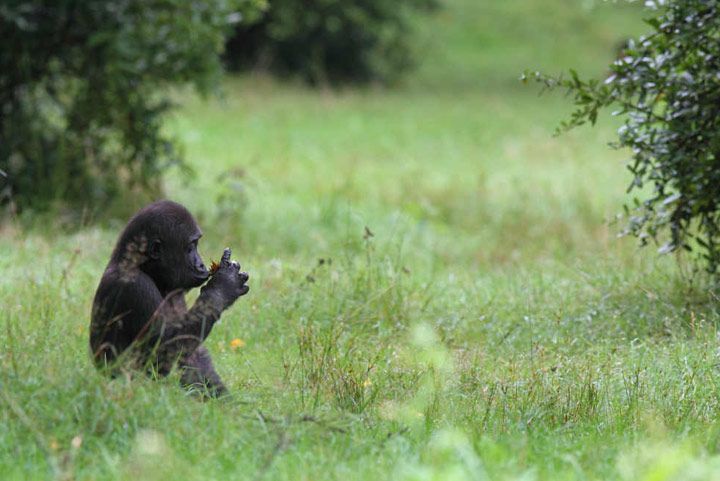 While Rwanda's tragic past can never be erased, the country's bright future in tourism should be a huge cause for celebration.
Travellers are now heading to the African nation in their droves thanks to its growing population of wild gorillas. A few years ago, the numbers of these solemn beasts was on the decline, but now they appear to be thriving in the peaceful foothills of the Virunga Mountains; current numbers are estimated to be around 900.
Last year, 20,000 people travelled to the central African nation to see these rare creatures and tourism appears to be a blossoming business. To say Rwanda has a tourism niche would be putting it mildly – it is only one of three countries worldwide where you can see wild mountain gorillas in their natural habitat.
Trekking holidays to see gorillas can be arranged only through official tour groups and you must obtain a permit before entering verdant Volcanoes Park, but expert tours are easy to come by and arrange.
In the capital of Kigali – the major entry point for international flights – you'll find a safe and friendly city which is home to some of Rwanda's best museums and the poignant memorials to the genocide that once tore through the country. Tourists from the UK can obtain a 30-day visa upon arrival in Rwanda.
FCO advice Rwanda is considered "generally safe", but, like most other counties, visitors are advised to watch out for petty crime in bigger cities such as capital Kigali.
Albania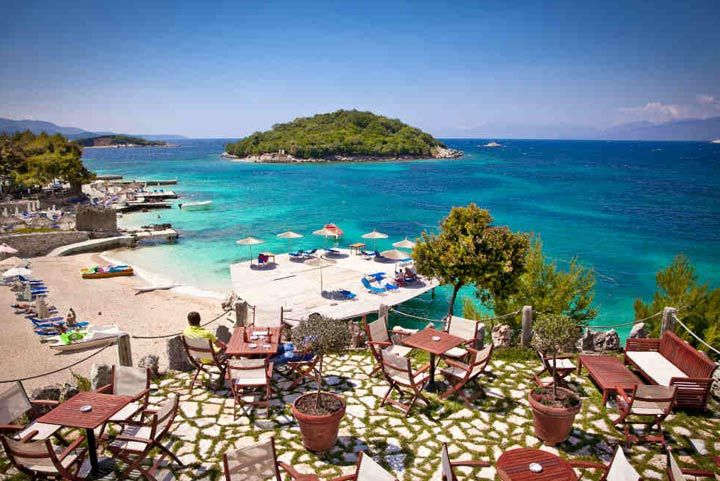 Put side by side with some of Europe's most popular holiday hotspots, Albania doesn't just hold its own, it puts many to shame. If it were not for a particularly harsh communist regime back in the 1980s and 1990s, the country would probably have followed the likes of Croatia into the tourism stratosphere.
Albania's biggest draw is definitely its natural assets: a rugged, mountainous interior, filled with dramatic lakes and humble villages, while on the coast, perfect beaches and quiet seaside towns. Direct flights from the UK to capital Tirana are easy to come by, but to travel independently you may need to hire a car. Be aware that some of the roads are not as well maintained as those you are probably used to. Alternatively, take an organised tour with groups such as Exodus or Explore.
Popular sites include the UNESCO Berat Citadel, Tomorri Massif, the Llogaraja National Park and the Albanian Riviera, which is located in the county of Vlorë. The latter is lapped by the Ionian Sea and is home to some of the country's premier beaches.
Meanwhile, the Italians are already way ahead of the rest of us, heading to Albania's perfect beaches in big numbers every year. As the rest of Europe finally wakes up to the Balkan nation's untouched charms, it's likely that other nationalities will soon be following suit.
FCO advice: Check FCO and general travel advice before travelling, but there are no immediate safety concerns within the country.
North Korea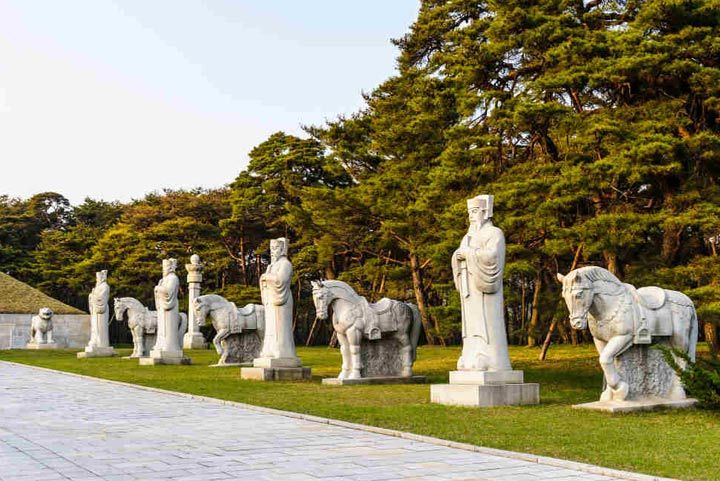 North Korea (DPKR) isn't likely to be at the top of your list for a relaxing getaway, but for intrepid travellers fewer places on earth attract more curiosity than the secretive East Asian nation.
With its politics and distorted world views, North Korea is considered somewhat dangerous on a geopolitical level; however, within the country, tourists who stick to the rules have very little to worry about. Despite the country's bizarre foreign policies and attitudes to the West, North Korea does have an active tourist office that is responsible for attracting travellers.
Tours generally pack in as much as possible over a short period. Highlights include: Kumsusan Palace of the Sun and mausoleum of former leaders (yes, that means embalmed dead bodies on show) in the capital Pyongyang; Mansudae Grand Monument (where you will be expected to lay a wreath of flowers and bow to North Korea's former leaders); and the Fatherland Liberation War Museum.
Of course, as a guest in the country, you will only be exposed to a positive, one-sided account of life in the DPKR. Two state officials accompany tourists outside of hotels, whether visitors opt for a large tour or a smaller, private one.
Independent travel here is impossible, but there's simply no other place like it on earth. There are also a handful of specialist tour operators, which enable visitors to get a good look inside one of the world's most intriguing nations; Regent Holidays and Koryo Group are two of the most popular and experienced tour guides to use for North Korea.
FCO advice: The Foreign Office warns of North Korea's volatile and unpredictable nature, but the few who do travel to the country rarely have any trouble. There is also a British Embassy in the capital Pyongyang.
Have a comment or question about this article? You can contact us on Twitter or Facebook.