Autumn Food And Drink Festivals In The UK And Beyond
Autumn food and drink festivals in the UK and beyond

September 6, 2018

Some of the UK and Western Europe's best food festivals take place in autumn, from Northern Ireland's Potato Festival to Pilsner Fest in the Czech Republic, writes Tamara Hinson.
We've rounded up 13 food-themed events that are guaranteed to get your stomach rumbling – and the great news is that all these festivals are easily accessible for us Brits!
Potato Festival, Bushmills, Northern Ireland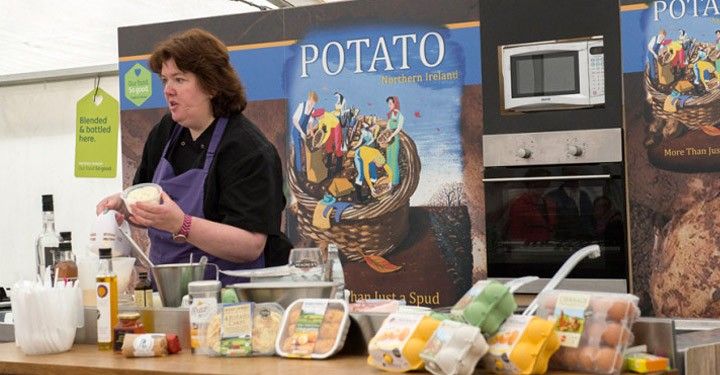 Celebrate the mighty spud – and try the tastiest varieties – at this brilliant food festival in Northern Ireland. There'll be potato-themed cookery demonstrations by some of the world's top chefs, exhibits by local growers and some seriously spud-tastic children's activities, including face-painting.
And speaking of face-painting – while the kids may have been a boring old tiger or lion before, how many of them can boast that they've been transformed into a potato? Exactly.
Melton Mowbray Food Festival, Leicestershire, UK
October 6 and 7 | From £5, children under 16 free | goleicestershire.com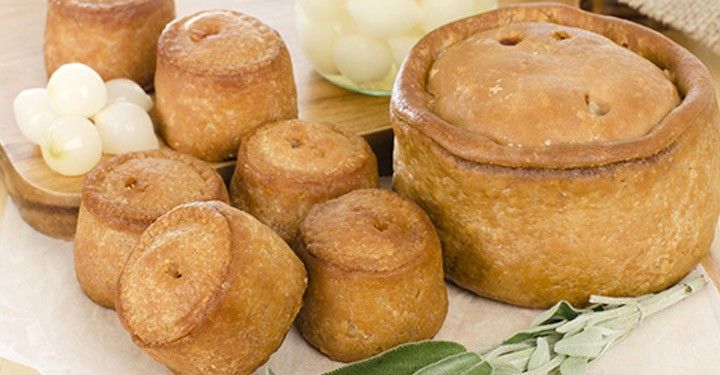 What better location for a food festival than the home of one of the nation's favourite delicacies? Head to the fantastic Melton Mowbray Food Festival and not only can you try a lots of pies and locally-made cheeses, you'll also be able to enjoy other speciality cuisine from all over the world.
A troupe of Morris dancers will provide the entertainment while younger visitors can hone their cookery skills in a separate children's area.
Fete de la Crevette, Honfleur, Normandy, France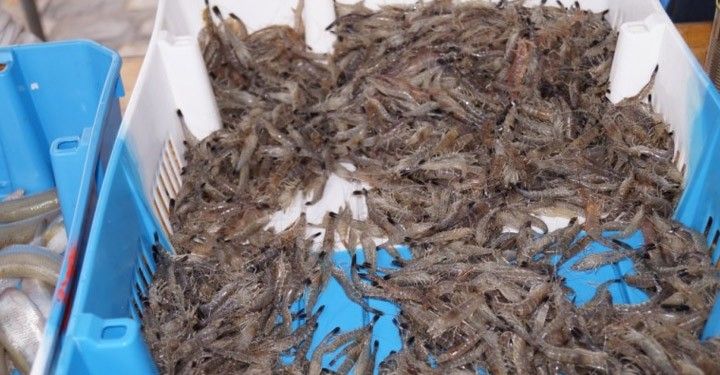 Crevette means "shrimp" or "prawn" in French, and there's an abundance of the things at Fete de la Crevette, which is a celebration of the delicacy. Visitors will learn how to cook and peel them, discover how they're caught and find out how to identify the different varieties by taste alone.
There's a pirate-themed play village for children and maritime-themed craft sessions, too, as well as the opportunity to learn about the important role that prawns (known locally as "little greys") have played throughout Honfleur's history.
Taste of London, UK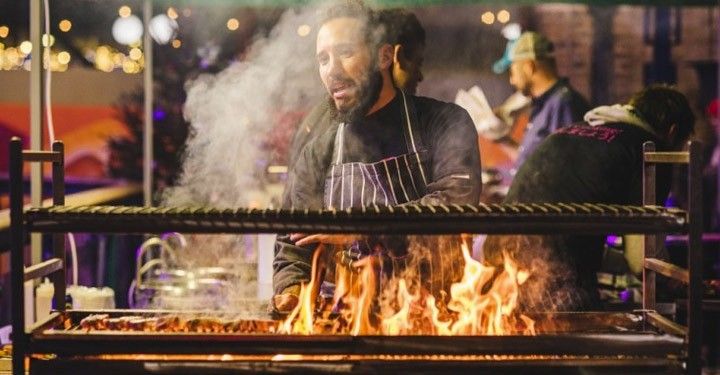 Taste of London is a celebration of the capital's best restaurants and chefs – if you've never managed to secure a table at a restaurant run by a Michelin-starred chef, this might be the perfect opportunity to sample their food in a more casual setting.
You can stock up on more unusual ingredients at the festival's marketplace and there's a packed timetable of seminars, demonstrations and masterclasses. If you've got a sweet tooth, we recommend checking out the workshops by Eric Lanlard, master pâtissier and twice-winner of the prestigious Continental Pâtissier of the Year title at the British Baking Awards.
Saffron Rose Fiesta, Consuegra, Spain
October 26 to 28 | £2.10 per stop | spain.info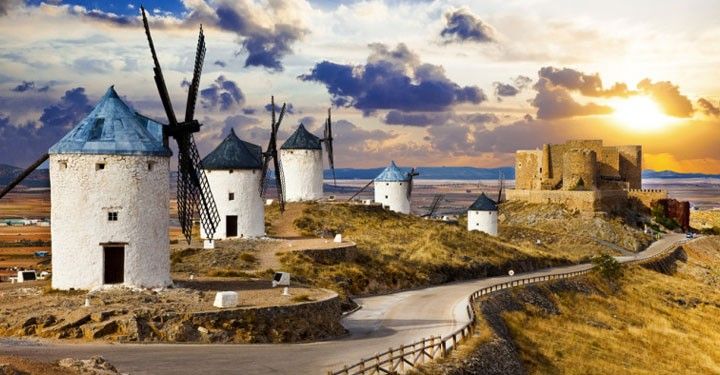 The Saffron Rose Fiesta has been running since 1963 and promotes the culture of the Castile-La Mancha region, celebrating its gastronomy, crafts, history and traditions.
Highlights of the event include a culinary competition in which people from around the town create dishes which contain the expensive spice, and the harvesting competition, where entrants compete to separate the saffron from the flower in the least time possible.
Vienna Escargot Festival, Vienna, Austria
September 24 to 30 | Free entry | wien.info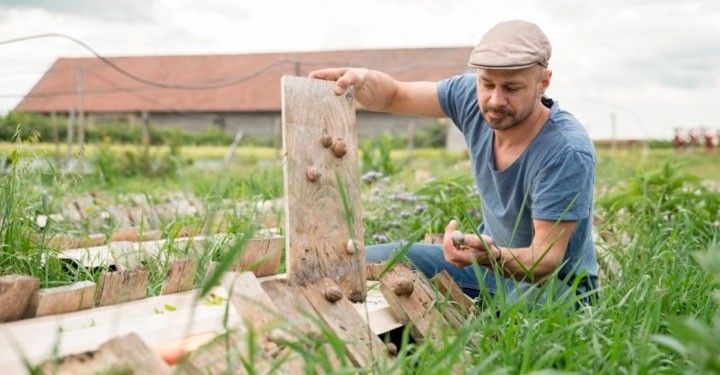 Did you think Vienna was all about opera houses and prancing horses? Surprisingly it's a centre of snail farming too, and this annual festival plays homage to this lesser-known side of the city. Snails have been a delicacy here for hundreds of years, and many years ago there was even a snail market behind the city's St. Peter's Church.
Every year, chefs from participating restaurants are challenged to come up with new and exciting snail dishes for visitors to sample, and you'll also be able to learn about Vienna's connection with the humble creature by signing up for tours of a local snail farm.
Bordeaux S.O Good, Bordeaux, France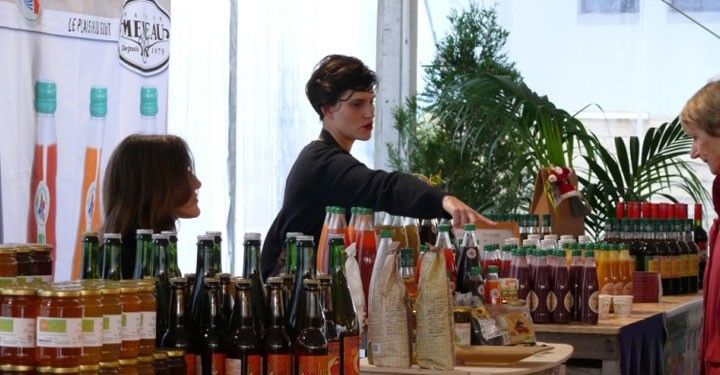 Bordeaux's cuisine isn't just about wine and cheese, a point which the organisers of this festival are keen to hammer home. The aim is to showcase the finest food from south-western France, and during the event a collective of Bordeaux's finest chefs will prepare over 7,000 traditional dishes.
You'll be able to learn about the stories behind these dishes while getting top tips for preparing them at home, while in the evenings there are regular food-themed walks around the city.
Oktoberfest, Munich, Germany
September 22 to October 7 | Prices vary | oktoberfest.de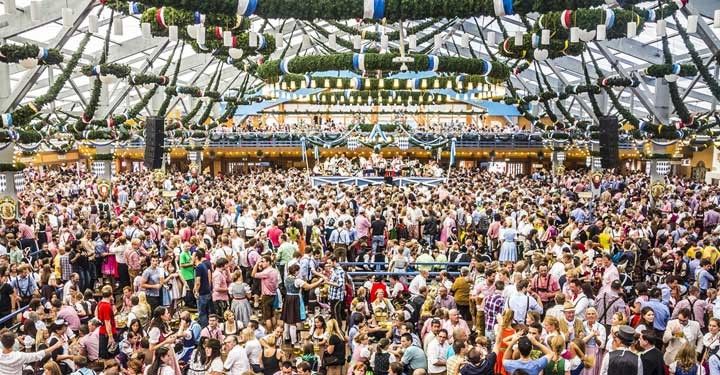 OK, this one is hardly an unknown event, but there's a reason beer-lovers have been making the pilgrimage to Bavaria each year since 1810.
Expect throngs of lederhosen-clad drinkers making their way between enormous beer-hall tents, clutching precariously at full tankards as they decide which of the 14 makeshift beer halls to frequent – each one has it's own style and theme.
White Truffle Festival, Sant'Agata Feltria, Italy
Every Sunday in October | Free entry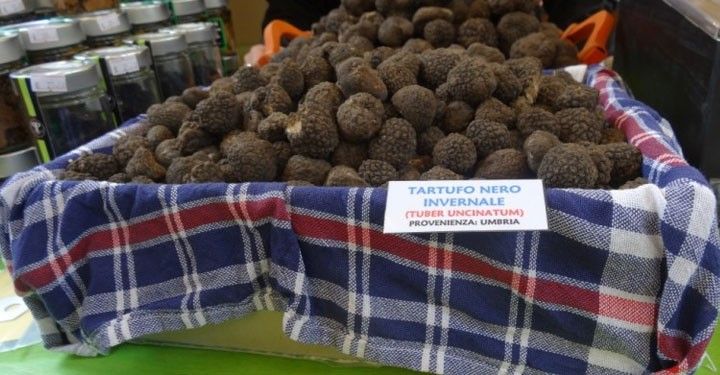 Truffles are regarded as one of the world's finest delicacies, and this Italian food festival is the perfect place to enjoy them if you don't have a truffle-sniffing pig to track them down yourself. The event is a celebration of local cuisine more generally, too, and you'll also be able taste and stock up on locally-produced mushrooms, chestnuts, honey, herbs and cheese.
Alongside all this there are workshops, seminars and musical recitals, although a standout event is the truffle hound competition, when the region's top fungus-sniffing canines show off their skills.
County Armagh Festival of Food and Cider, N. Ireland
September 20 to 23 | From £10 per person | armagh.co.uk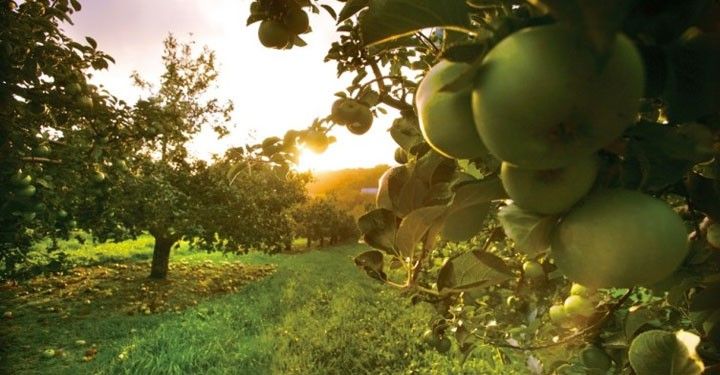 Raise a toast to Northern Ireland's culinary scene at this annual festival, which celebrates the region's local produce. And there's a lot to celebrate, because Armagh is one of the world's biggest producers of cider and apples, growing over 50,000 tonnes of the fruit every year.
There's a pop-up cookery school and restaurant, alongside events staged by the city's orchards, breweries and restaurants, while if you fancy channelling your inner Mary Berry there's even a bake off competition. Unsurprisingly, apple pie is one of the most popular options.
Christmas Beer Festival, Essen, Belgium
December 15 and 16 | From £18 per person | kerstbierfestival.be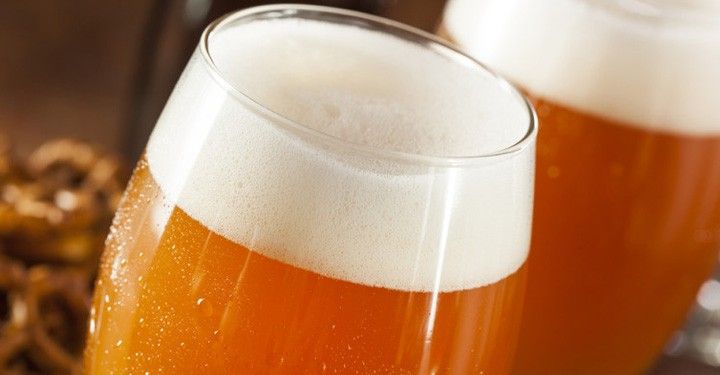 What's better than a beer festival? A Christmas beer festival! During this two-day celebration, visitors can sample over 170 local beers, many of which are winter varieties – spicy, darker concoctions created with the colder months in mind.
It's a huge event, with thousands of thirsty attendees visiting from all over the world. It's the perfect way to nurture that festive feeling, with plenty of mulled wine for those who've had their fill of beer.
Galway Oyster Festival, Galway, Ireland
September 28 to September 30 | From £35 per person | galwayoysterfestival.com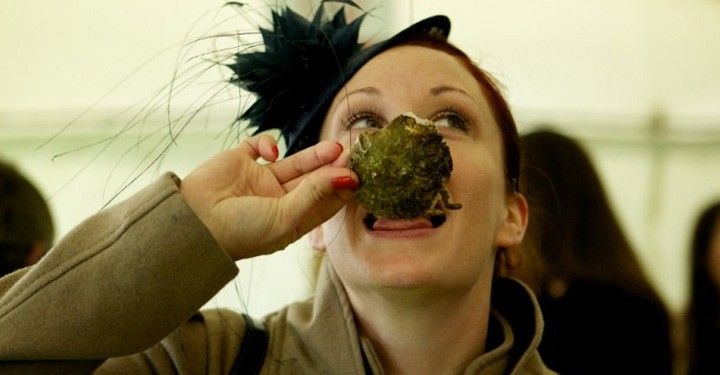 Galway's oysters are said to be the best in the world, and this event – the world's longest-running oyster festival – has been taking place for over 60 years.
Attendees can admire some seriously impressive shucking skills at the World Oyster Opening Championship (otherwise known as the Oyster Olympics) and attend cookery demonstrations while listening to local music.
Pilsner Fest, Plzeň, Czech Republic
October 6 | Prices TBC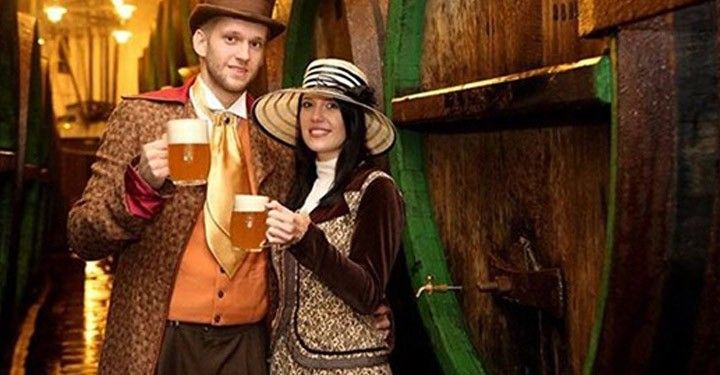 Munich's Oktoberfest event can get a little crowded, so this October why not raise a toast to beer in the Czech Republic instead? During this one-day event you'll be able to sample a wide range of beers and learn about the brewing process, with guided tours of the word-renowned Pilsner brewery and the underground beer cellars also available.
You'll also be able to cheer on your favourite barman or woman at the bartending competition – there's usually an attempt to break the world record for the most people raising a toast at any one time, too, so you might just end up being responsible for the next Guinness Word Record.
Have a comment or question about this article? You can contact us on Twitter or Facebook.
Sign up. Be inspired. Travel.
Subscribe now for hand-picked holiday deals, inspiration and the latest travel tips, straight to your inbox.