With Valentine's Day around the corner, love is most certainly in the air. And if you've planned a secret break to surprise your loved one – or are even planning to pop the question – you're sure to have a memorable holiday.
But romance shouldn't stop with the proposal. Whether it's your honeymoon, anniversary, or even your first holiday away with the kids, choosing the right destination is key.
Here's our round-up of the best places to visit when…
… you're popping the question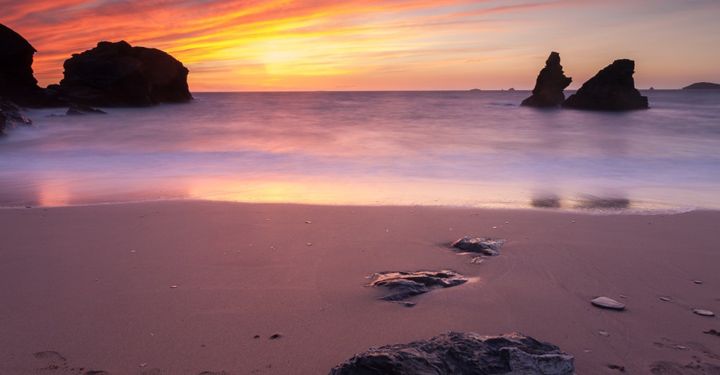 You've finally worked up the courage to ask the most important question of your life. Armed with the engagement ring, you are planning to whisk your loved one away. But which destination should you choose to combine the wow factor with romance?
For a memorable UK destination, a rural retreat in Cornwall will let you experience jaw-dropping natural beauty at its best. Soaring cliffs meet the dramatic ocean and mesmerising sunsets coupled with a stunning coastline are the perfect backdrop for a proposal.
Locations in the the rugged north, such as Trebarwith Strand and Tintagel, have an almost ethereal quality, while buzzing seaside towns such as Looe, St Ives and Padstow offer up the perfect opportunity to celebrate with a glass of fizz in a cosy pub.
Staying in a cottage will give you the perfect base for exploring and with UK cottages on TravelSupermarket, there's really no reason not to!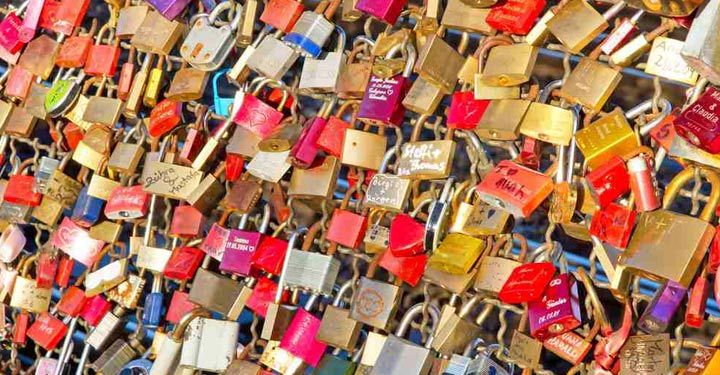 If you want to whisk your loved one overseas, Cologne might not be the first place that springs to mind as a romantic destination. However, Hohenzollern Bridge offers an alternative, lesser-known spot to pop the question. The bridge is covered in thousands of padlocks attached by couples over the years.
The idea is that you each etch your initials into a lock, attach it to the bridge, and then throw the key into the River Rhine below as a symbol of your love. Why not have one ready for your special moment?
If you're feeling flush and want a proposal destination to impress, New York can't fail to work its magic.
Whether you decide to get down on one knee at the top of the Empire State Building, make a romantic gesture in Times Square, or pop the question while strolling hand-in-hand through Central Park, it's sure to get you the answer that you want.
And with a huge range of hotels to choose from, there'll be an option to suit every budget.
…you're heading off on honeymoon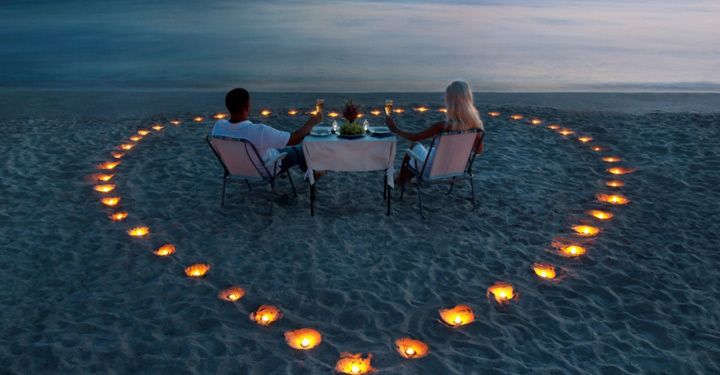 Having just tied the knot, your honeymoon gives you the chance to finally relax after all the planning and excitement of your wedding. But where should you choose?
For real escapism and true relaxation, the Maldives offers a tropical paradise. Set in the Indian Ocean, this string of islands offer you uninterrupted peace with little more to worry about than enjoying white-sand beaches and turquoise waters. You can even spend a day on your own private island with full butler service.
For more energetic travellers, scuba diving and snorkelling will allow you to explore an under-water haven of tropical fish and colourful coral. Temperatures tend to be around 25-30C all year round, although it's more likely to rain from May to November, so keep this in mind.
If you're looking for inspiration closer to home, the Champagne region in France is the perfect place for a short break. Stroll through the vineyards and visit the Champagne houses where you can toast your nuptials with a glass of fizz.
For longer stays, complement your break with a few nights in the glamorous Cote d'Azur. Head to Nice for a stroll along the palm-tree lined Promenade des Anglais, sip a cocktail in Monaco's Café de Paris or top up your tan and strike a pose in St Tropez.
…you're celebrating your anniversary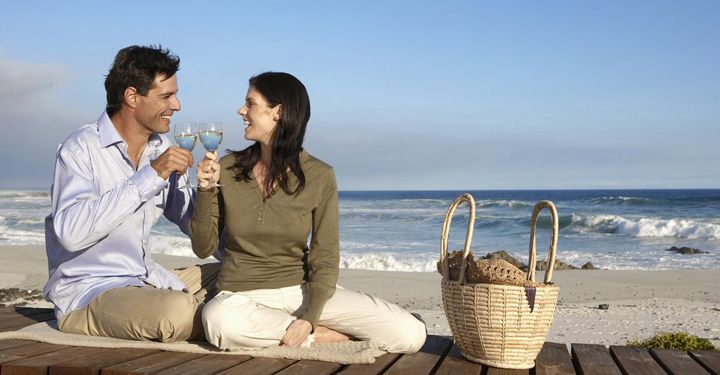 Your wedding anniversary is the perfect excuse to whisk your other half away on a city break.
It's still tricky to beat Paris in the competition of most romantic cities in the world. For a cultural weekend, the Louvre, Musee d'Orsay and Notre-Dame Cathedral are a must, and for extended weekend breaks it's well worth taking a trip to Giverny. Around 80 kilometres from Paris, and easily reached by public transport or as part of a tour, here you will be able to see Monet's home and gardens with the lily pond made famous by his iconic painting.
Or how about travelling to the city made famous by Shakespeare's 'Romeo and Juliet'? In Verona you will be able to visit Juliet's balcony where you will see thousands of letters stuck to the walls asking Juliet for advice on love. Round your day off with a trip to the famous outdoor opera, held in the 2,000-year-old Roman amphitheatre.
And, if you're planning more of a far-flung holiday for your anniversary, South Africa's Western Cape offers a diverse blend of stunning coastlines, hip urban cities, abundant wildlife and sun-drenched vineyards.
Base yourself in Cape Town to visit galleries and chic bars while enjoying views of the formidable Table Mountain from the Victoria and Alfred waterfront. Animal- lovers can go whale watching or take a trip out to a game reserve to get a glance of the 'big five'. Direct flights take around 12 hours and are cheapest in the low season of April to June.
…you are taking a family holiday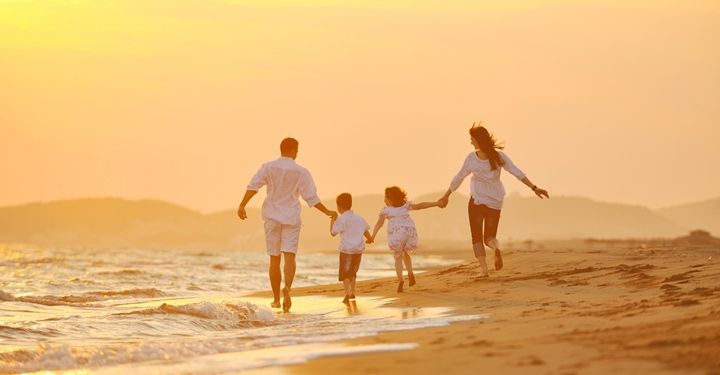 Planning a family holiday is exciting, but finding something everyone will enjoy can also be stressful. Therefore, take your time to find the best option for all of you.
A holiday park in the UK is a good option if you have a young family and don't fancy flying. Haven, Hoseasons and Butlins offer a whole range of facilities such as swimming pools, evening entertainment and kids' clubs, and to treat yourselves to some romance, you could even plan a spa morning for the two of you.
Orlando is, of course, the classic dream getaway for many families. With numerous parks such as Disneyland Florida, Universal Studios and SeaWorld at your disposal, it will be a holiday that the family will never forget. Stay in your own villa with a pool for the ultimate family getaway.
Families with older children might prefer to go for an all-inclusive deal in a destination such as Cancun. All of the family can choose between relaxing on the sandy beaches, spending a day at the Wet 'n Wild water park or even trying diving and snorkelling. You could also fit in some sightseeing trips to places such as World Heritage site Chichen Itza where you can discover pyramids, temples and the ruins of an ancient city.
Don't forget to schedule in some time for you and your other half too, even if it's just a romantic glass of wine together on the balcony after the kids have gone to bed.
…you are single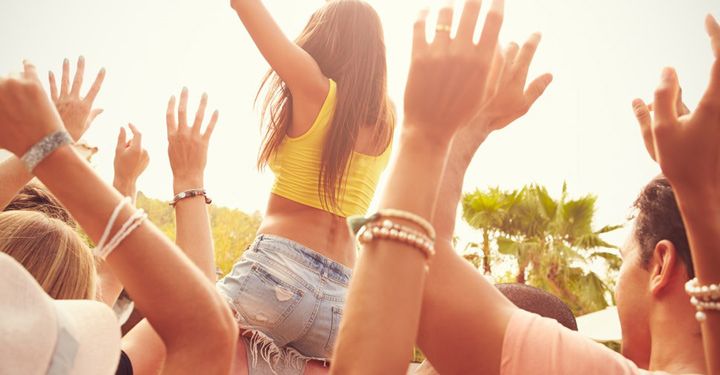 Whether you're an adventure-seeker looking to discover new places and meet new people, or you just want a break from the daily grind and to flop on the beach, with no one to compromise on your destination with, the world is your oyster! So treat yourself to a Valentine's present of a holiday away with your friends.
Ibiza is the classic destination for party-goers. Start the party on Bora Bora beach during the day, head to Café del Mar for a cocktail while you watch the sun set, and then dance the night away at one of the world-class clubs such as Space, Pacha or Es Paradis.
But, this island offers much more than just clubbing and parties. The historic Dalt Vila in Ibiza Town will intrigue you with its alleyway restaurants, art galleries and designer shops while resorts further north such as Santa Eulalia are outstandingly beautiful and provide a welcome retreat from the busier parts of Ibiza.
If you fancy travelling further afield, a break in the Art Deco South Beach area of Miami has a lot to offer.
Great beaches, stylish restaurants, a thriving club and bar scene and chic shops will keep you busy. It's also a good option for those looking for some winter sun when daily temperatures average above 20C, and there is a lower level of humidity than during the summer.
Holidays to Miami on TravelSupermarket start at £589 per person for a week in March.
Or perhaps you want a holiday where you can take in a number of destinations in one trip. If so – why not consider a cruise? You get the luxury of relaxing on deck, enjoying the on-board entertainment and meeting lots of new people, but also get the excitement of visiting a variety of places.
Have a comment or question about this article? You can contact us on Twitter or Facebook.