*Please note, this article is a sponsored post from Newmarket Holidays. The links in this feature will take you to their site.
January 24, 2019
Imagine a holiday packed with local flavour, tailored to your tastes, and where everything is taken care of up front. No hassle, just the thrill of a new destination and the opportunity to explore it.
Well, with an escorted tour, that's exactly what you get. There's no need to worry about organising flights or day-to-day transport, your accommodation is already booked and you'll have an experienced guide to ensure you see the best of the best.
They're also a great way to ease into a new destination – especially those up-and-comers that can be daunting to visit alone - with a trusted tour guide on hand to show you the ropes.
That's the other thing about guided tours: you're not going to be stuck on a coach for days on end. These sticky-seated, hours-long bus trips are a thing of the past and you'll find plenty of escorted tours offering a comfortable mix of guided and leisure days – with plenty of optional extras thrown in, too.
And you won't be pressured to purchase unnecessary extras as most day trips are worked into the upfront price. Selected tours even include some meals, meaning you'll know the bulk of your holiday expenses (minus the all-important souvenir cash) from the start.
If it sounds like your cup of tea, you're in luck! We've tapped the experts at Newmarket Holidays for the best escorted tours in 2019 for all types of travellers.
The best escorted tours for nature lovers
A flavour of fall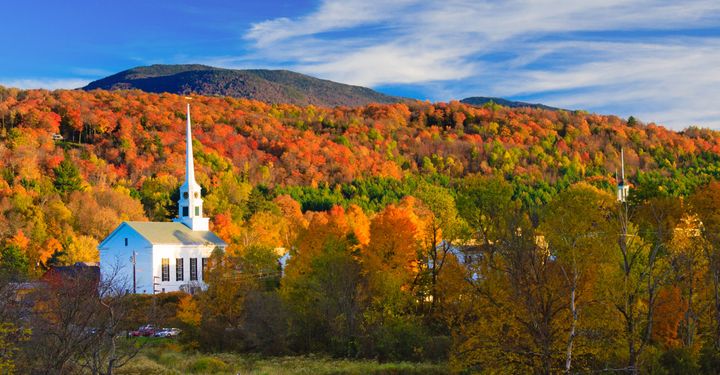 New England undergoes a remarkable transformation in autumn; its rolling hills are ablaze with fall foliage. Picture a canvas of burnt oranges and deep reds stretching out for miles.
This pretty north-eastern region of the US spans Maine, Vermont, New Hampshire, Massachusetts and Rhode Island and you'll spend six glorious days in the heart of it. Have your camera ready for woodland wildlife (moose roam the forests 'round these parts) and jaw-dropping mountain top views.
You will also get a taste of big city life – the tour starts with the highlights of New York City and sets aside a day to follow in the foot-steps of the Founding Fathers along Boston's famous Freedom Trail.

Tigers (and the Taj Mahal)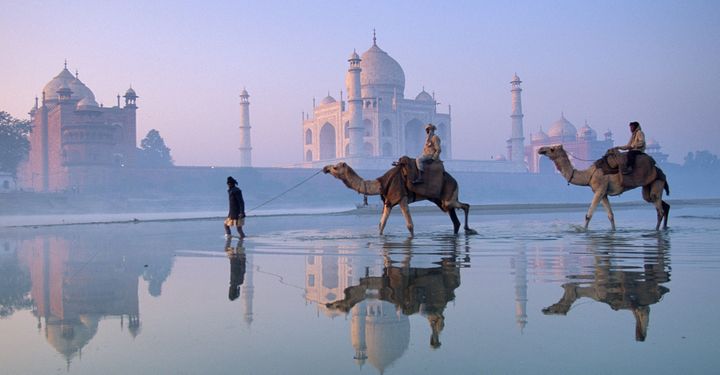 Expect close encounters of the animal kind on this ten-day tour of India. Driving deep into Ranthambhore National Park, you'll have the unique opportunity see the native wildlife, from striped hyenas and sloth bears to the majestic tigers that made the conservation area famous.
Though undoubtedly a highlight of the tour, the 'safari' is wedged between nine other days of action-packed sightseeing. Not only will you get a taste of Delhi, Agra and Jaipur, but the itinerary has been carefully curated to get you to the Taj Mahal at sunrise.
This tour is led by an experienced tour manager, so if you're intimidated by the thought of tackling India alone, this highlights tour will help you finally tick the country off your travel wish list.

The best themed escorted tours
Gourmet gastronomy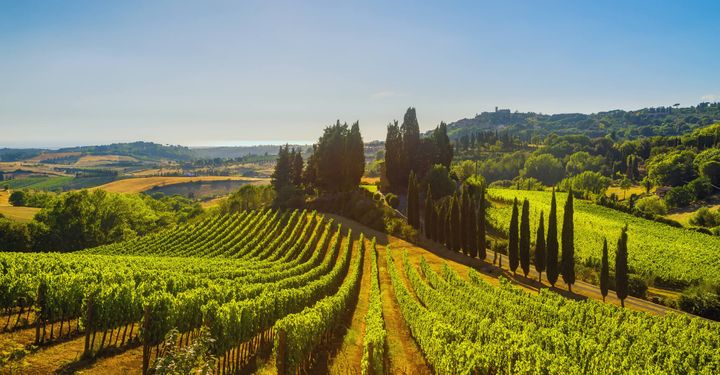 Celebrate all things food and travel on this six-day tour of Tuscany. One for the foodies, this hands-on tour takes you to one of Florence's premiere cooking schools for a crash course in authentic Italian cuisine and through the vineyards and olive groves of neighbouring San Gimignano.
Prepare yourself for plenty of pasta pit stops as you wind your way through rolling hills of Tuscany. Other stops include the charming towns of Lucca, Tavarnelle Val di Pesa, Volterra and Pisa.
It packs a lot in for a relatively short trip, but you will be plied with plenty of local delicacies and an impressive range of wines to fuel long days of sightseeing. After all, the best way to experience Italy is always through your stomach!

The sounds of the US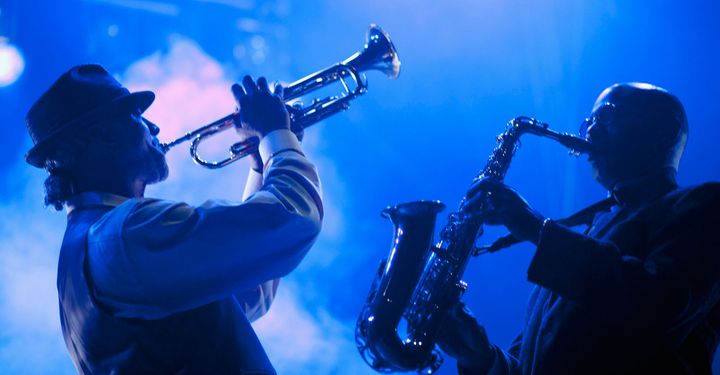 Discover the magic of Motown in Detroit, bop to the blues in Chicago, and walk in the footsteps of country giants in Nashville and Memphis on this 13-day escorted tour through American music history.
St Louis, Kentucky and Cleveland round out the mega-list of cities you'll visit on the tour and the attractions you'll see (and hear) really bring it all to life. Naturally, a US music tour wouldn't be complete without a visit to Graceland, home of the King, Elvis Presley.
Plus, there's also plenty of time allocated to explore the cities outside of their musical backgrounds.

The best escorted tours for those who want the best of both worlds
Grand Garda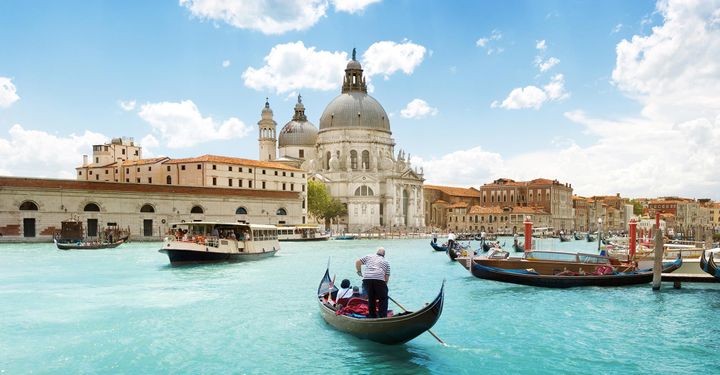 Not sure if escorted tours are for you? This eight-day jaunt to the north of Italy offers a mix of 'leisure days' and full-day trips to ease you in.
Tick off the Dolomites, Verona and Venice with the help of your experienced guide, before spending two restful days flopped on the shores of Lake Garda. La dolce vita indeed.
You'll also hit the water for a grand tour of the lake itself, and visit the eponymous resort of Garda.

Land and sea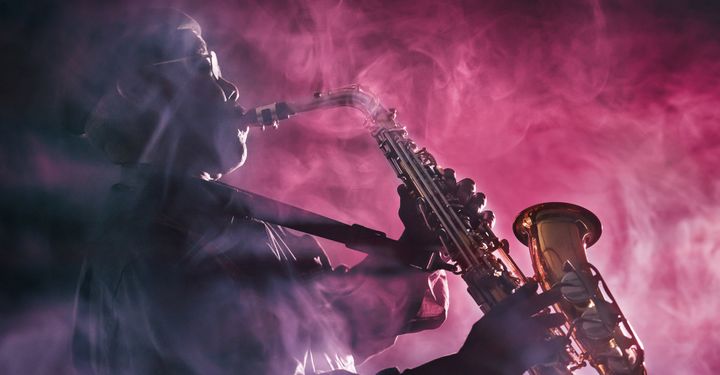 Ready your sea legs – this creative tour breaks up the coach trips with a blissful seven-day cruise of the Caribbean.
It's made for music lovers, touring though some of the USA's most iconic destinations from Memphis to New Orleans, but even casual fans of jazz and country will enjoy the journey into the Deep South.
At sea, you'll have two lazy days on board the Carnival Dream before calling at ports in Jamaica's Montego Bay, Grand Cayman island and Cozumel on the Mexican coast. Here, you'll be able to take a dip (or three) into the calm Caribbean waters, scuba dive with tropical fish and even give a submarine tour a go.

The best escorted tours for history and culture
Opera and oenology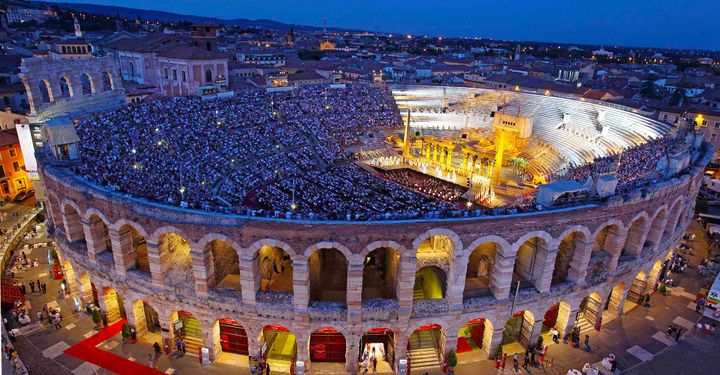 This opulent six-day tour of Verona and its surrounds will take you from the ornate villas of the Italian nobility in Riviera del Brenta to the ancient Arena di Verona for a night at the opera.
Oenophiles (that's you, vino aficionados) will enjoy a day trip into Valpolicella, the region's wonderful wine district, where you'll have the chance to pick the brains of the local experts over a three-course lunch.
The tour ends with a short boat trip across Lake Garda where you'll learn about opera star Maria Callas while you take in the sights of the picturesque Sirmione peninsula.

Temples, traditions and tea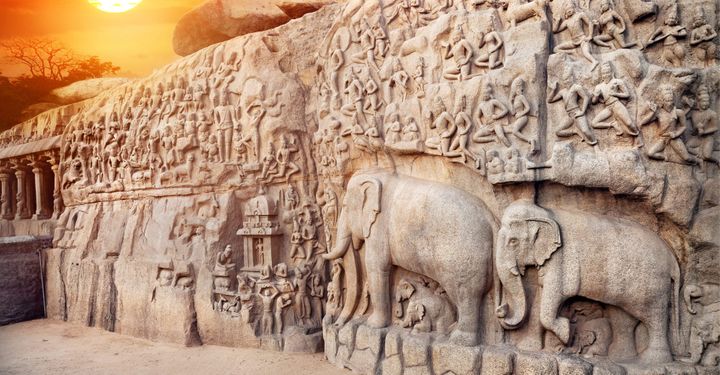 Discover the delights of south India on an epic 18-day escorted tour.
Going from Bangalore to Chennai via the backwaters of Kerala, the wilderness of Periyar and the French-speaking Pondicherry, you'll visit a wealth of cultural and historical landmarks.
Gain insight into the local life with visits to the intricately decorated temples of Madurai, Mysore and Mahabalipuram and spend a night on a thatch-roofed 'kettuvallam' houseboat, then get a taste of home at the Kew-inspired Botanical Gardens of Ooty.
Included in the tour is a trip to a spice plantation and a turn on the historic Nilgiri Mountain Railway, as well as the chance spot Indian elephants on an optional wildlife 'safari'.

Capital of Culture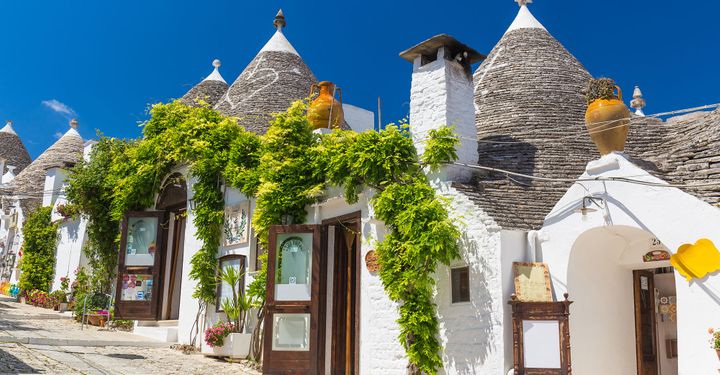 Be one of the first to explore Matera, one of two European Capitals of Culture in 2019 (the other is Plovdiv, Bulgaria) on this eight-day journey through the south of Italy.
The town is utterly remarkable; a labyrinth of ancient cave dwellings (sassi) are preserved on the outskirts and rock-hewn churches are scattered within. It's getting a modern makeover thanks to its new title this year, too, making it the perfect time to visit.
Outside of this exciting destination, you'll also discover a quieter Italy in the country's 'heel'. Lecce, Cisternino and a tour of the Apulian countryside all pad out this itinerary, giving a well-balanced mix of historical sights, delicious eats and stunning vistas.

Have a comment or question about this article? You can contact us on Twitter or Facebook.