Beyond Rio 7 Of Brazils Best Beach Destinations
Beyond Rio: 7 of Brazil's best beach destinations
From iconic showstoppers such as Copacabana and Ipanema in Rio to lesser-known hideaways nestled in the wild north or on one of its many islands, Brazil's 4,000-miles of coastline are strewn with glorious, picture-perfect beaches – no wonder the Brazilians are so proud of them.
Whether you're a surfer, a sunbather or just want to hone your beach football skills, there's a patch of sand waiting for you in Brazil. We move away from the big names of Rio to bring you some of the country's best beaches.

1. Fernando de Noronha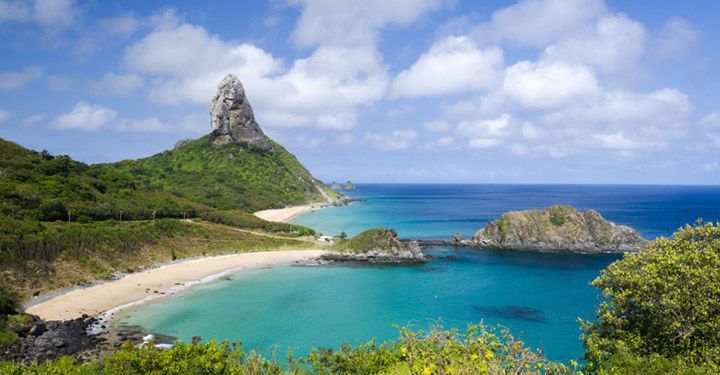 Some 220 miles east of Brazil's northern coast lies Fernando de Noronha, an archipelago of such pristine quality that special authorisation is required to set foot on some of its isles.
Here, deserted beaches are the norm, with waters so clear that 'crystal' doesn't do them justice. It's also home to the "best beach in the world", according to TripAdvisor: Baia do Sancho has won the travel review site's prestigious beach accolade multiple times. Beachin'.

You can fly direct to Fernando de Noronha from Recife and Natal, with the journey taking just over an hour.
2. Trindade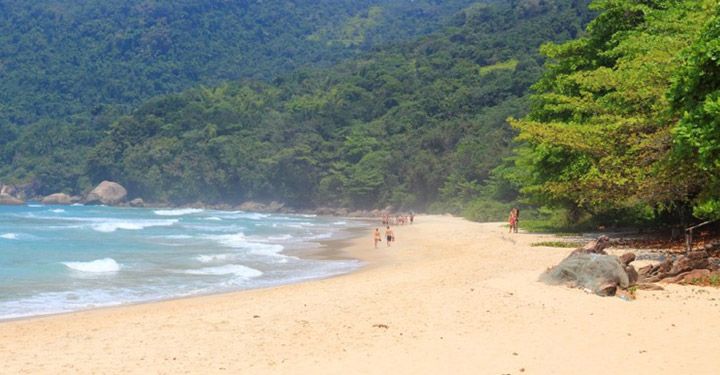 A short bus ride from the pretty colonial town of Paraty, Trindade's sleepy beaches await you – and they happen to be some of the best in Brazil.
The two main beaches, Praia Cachadaço and Praia do Meio, consist of long, quiet stretches of sand, surrounded by dense, lush rainforest. The waters are perfect for surfing, but the beautiful surroundings make these beaches ideal for everyone.
There are no ATMs in Trindade, so if you're coming for more than a day, make sure you bring cash – otherwise, it's close enough to stay in Paraty and take a day trip.
3. Trancoso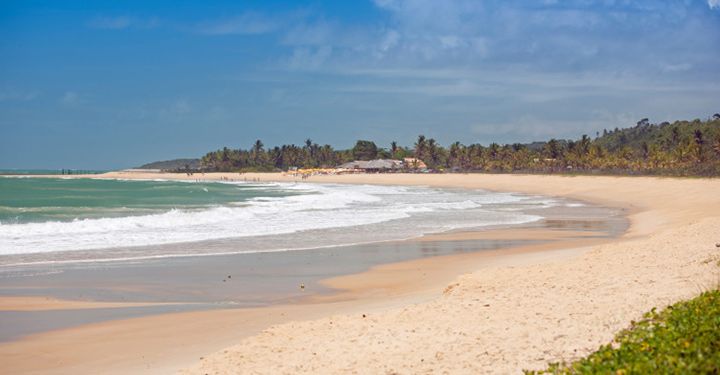 Injected with hippie verve back in the 70s, Trancoso was transformed from a forgotten fishing village into a shabby chic seaside escape.
Of course, there's a good reason people flocked to this tiny dot on Bahia's coastline over 40 years ago – the beaches. Trancoso's main beach, a glorious, 15-mile stretch of golden sand, is not only easy on the eye but is also a vibrant cultural hub, with beach-side stalls selling traditional Bahian food and drink lining the sand.
Despite becoming a magnet for rich Brazilians and top-end travellers, with trendy boutique hotels and starred restaurants aplenty, Trancoso has managed to retain the rustic charm that made it so appealing in the first place.
4. Jericoacoara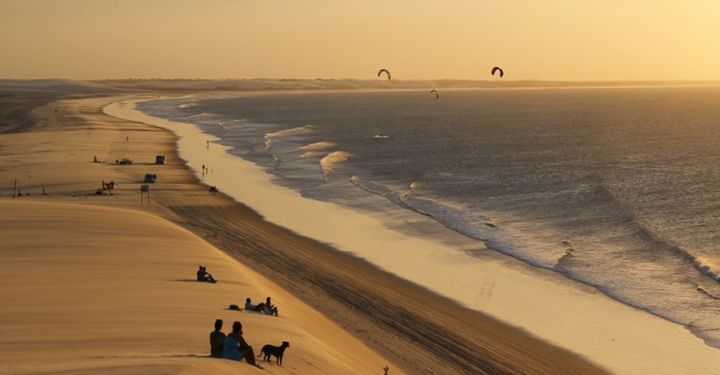 Jericoacoara, or "Jeri" to locals, is the sort of place you intend to visit for a few days and end up staying for a month.
Seemingly isolated from outside forces in northern Brazil, this one-time fishing village has a disconnected beauty and laid-back charm that really captures the imagination of those who travel there.
But for all its remoteness, there's still plenty going on in Jeri. A haven for windsurfers and kitesurfers due to its wild coastline, the resort is also renowned for its lively nightlife, beach-front capoeira dancing and buggy tours of the surrounding dunes.
5. Buzios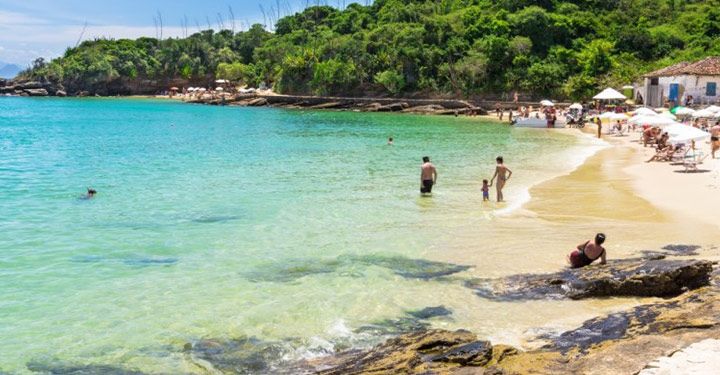 Once a favourite spot for legends of the silver screen – Brigitte Bardot "discovered" the town and has a statue here – Buzios is popular with the jet-set due to its upscale night-life and quality restaurants.
Outside the cobbled streets of the main town there are no less than 17 pristine beaches lining this pretty peninsula, from Praia Rasa, which is popular with wind and kitesurfers, to the lively Praia de Geribá.
If you're the type of beach bum that enjoys a bit of boutique luxury on the side, this is the spot for you.
Compare cheap holidays to Brazil
6. Ubatuba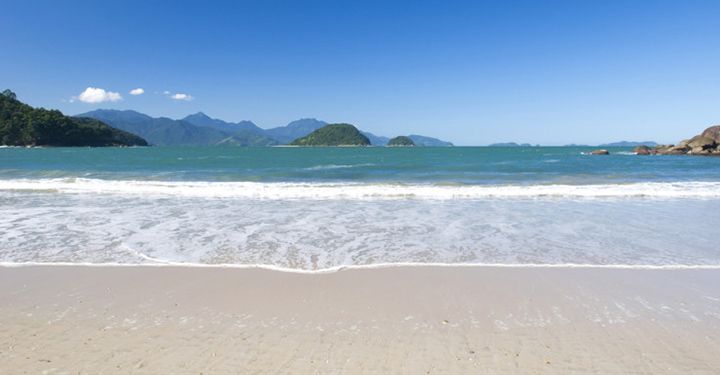 Ubatuba's long, jagged coastline has a much more wild feeling to it than its neighbour, the Costa Verde.
Although there's no shortage of upmarket hotels and resorts, some of the area's more secluded beaches are fairly challenging to reach, adding to their allure and popularity with surfers. There are some fantastic beaches that are more accessible, however: Itamambuca, Felix and Grande – all hotspots for surfers – are all excellent and are easily reachable from Ubatuba's main town, Centro.
The thick forest that surrounds Ubatuba is criss-crossed with trails, making it ideal for hiking as well as lounging.
7. Ilha Grande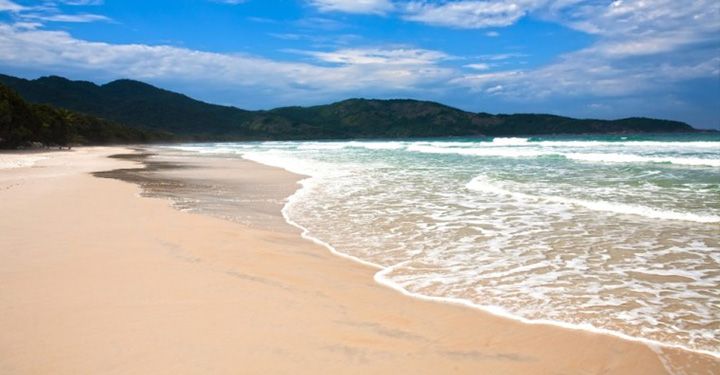 Just off the coast of Brazil's Costa Verde, traffic-free island Ilha Grande is a popular escape for Rio's city slickers and home to many unspoiled, secluded beaches.
Lopes Mendes, the island's most famous beach, is regularly ranked among Brazil's best, but the pristine sands of Praia da Parnaioca, Praia do Aventureiro and Praia Da Feiticeira are also stunning and shouldn't be missed if you've made the effort to reach Ilha Grande.
From the main settlement, Vila do Abraão, hiking trails cut though the island's lush interior towards many of the beaches. However, the most remote can only be reached by boat – trips can be organised easily from the village.
Compare cheap flights to Brazil
Have a comment or question about this article? You can contact us on Twitter or Facebook.