Britain's eight best-kept secrets

May 2, 2019

Summer is just around the corner and it looks like we might be set for another scorcher. Perfect weather for discovering somewhere new in Blightly, then.
You've been to Big Ben, seen Stone Henge and grown bored of Blackpool beach, so why not try somewhere new while the sun is shining? There are plenty of stunning places to visit around Britain that you may never have even heard of.
Here are some of our favourites…

1. Glencoe, Scotland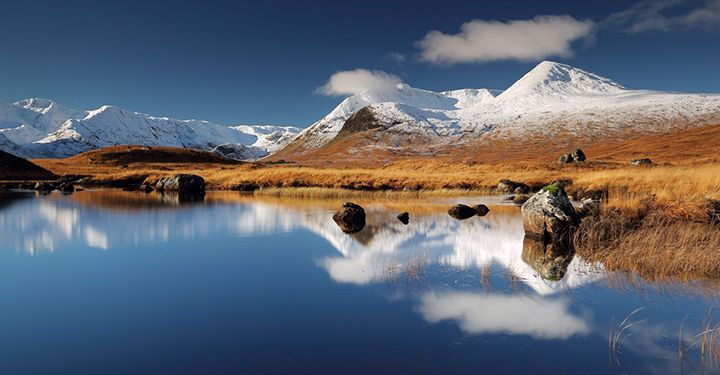 Driving through soaring mountains and towering peaks to Glencoe Mountain, you'd be forgiven for thinking you've been transported to the Alps.
A ski resort during the winter and offering a variety of sports through the summer, it truly is a breath-taking destination.
2. Minack theatre, Cornwall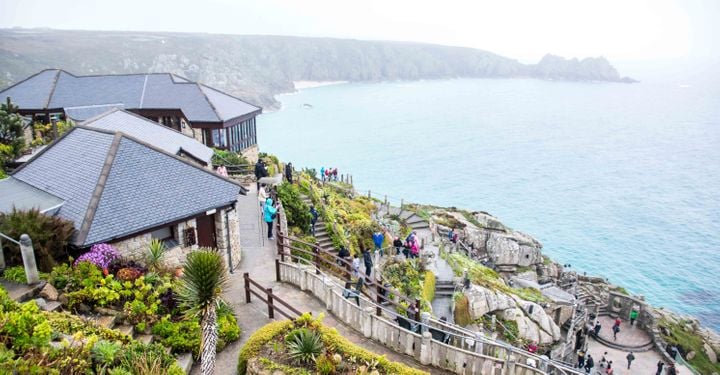 Fancy seeing an outdoor show in a stunning setting? The Minack theatre in Penzance, Cornwall is built into a cliff face overlooking the Atlantic. This year's offering includes Shakespeare's A Midsummer Night's Dream, Monty Python's Spamalot and Roald Dahl's George's Marvellous Medicine.
3. The Jurassic Coast, East Devon and Dorset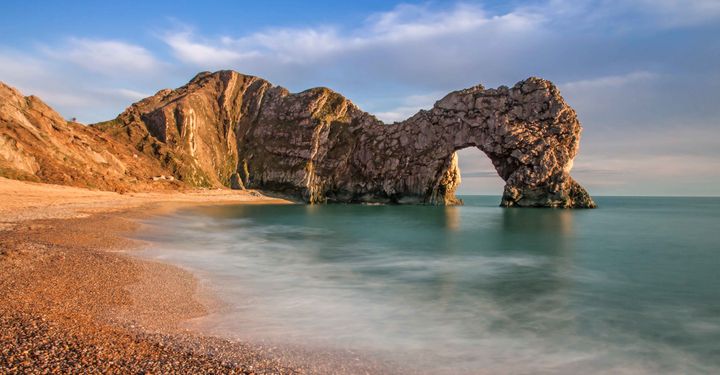 This beautiful World Heritage Site spans 95 miles from East Devon to Dorset, and is home to rocks as old as 185 million years. Fossils can even be found on its beaches.
Showcasing both the limestone arch of Durdle Door (shown in photo) and Lulworth Cove, the destination has also been the setting for a number of films such as Far from the Madding Crowd.
4. Portmeirion, North Wales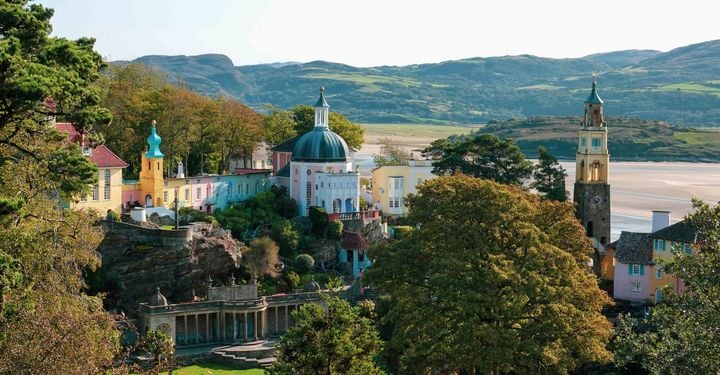 You don't have to go all the way to Italy to experience la dolce vita. Portmeirion village in North Wales with its brightly coloured buildings, central piazza and 70 acres of exotic woodland was designed as a tribute to the Med. It welcomes around 250,000 visitors every year and hosts a number of concerts, events and exhibitions.
5. Little Venice, London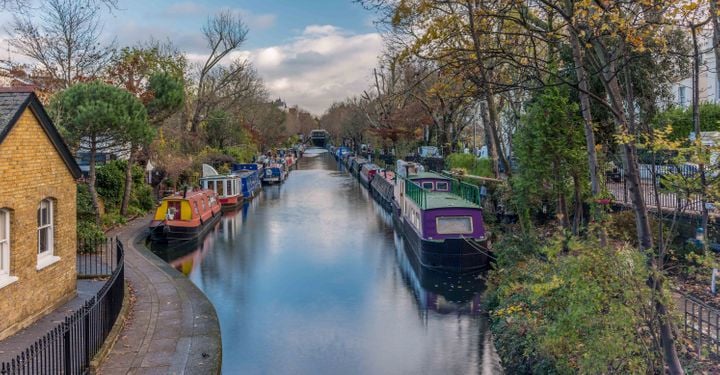 It's hard to believe that a few minutes away from the chaotic hustle and bustle of central London lies a tranquil idyll where canal boats gently make their way upstream.
Enjoy a peaceful stroll along the canal path and take your pick of waterside pubs, bars and restaurants along the way. Narrow-boat cruises can be taken between Little Venice and Camden Lock.
6. The Small Isles, Scotland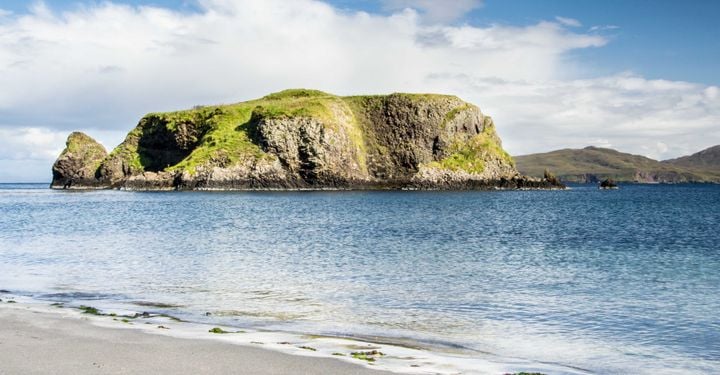 Eigg, Rhum, Muck and Canna are known as the 'Small Isles' and form part of the Inner Hebrides. Possessing an almost ethereal feel, you can travel by passenger ferry over to the islands, each of which has its own characteristics. Rhum showcases volcanic peaks while friendly Eigg demonstrates a strong sense of community, Muck has beautiful sandy stretches and pretty Canna has high basalt cliffs.
7. Llanberis Pass, North Wales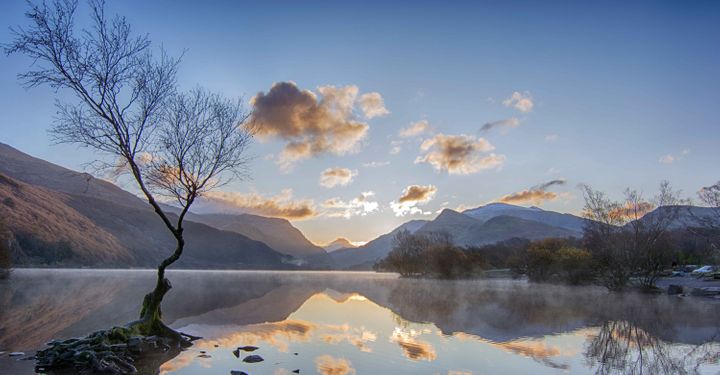 The jaw-dropping scenery showcased by Snowdonia Natural Park is truly spectacular, and twin lakes cutting through the mountain range create the wild and rugged Llanberis Pass. This glaciated valley can be enjoyed by foot, or you can take the Snowdon Mountain Railway to the summit of the mountain.

8. Housesteads Roman Fort – Hadrian's Wall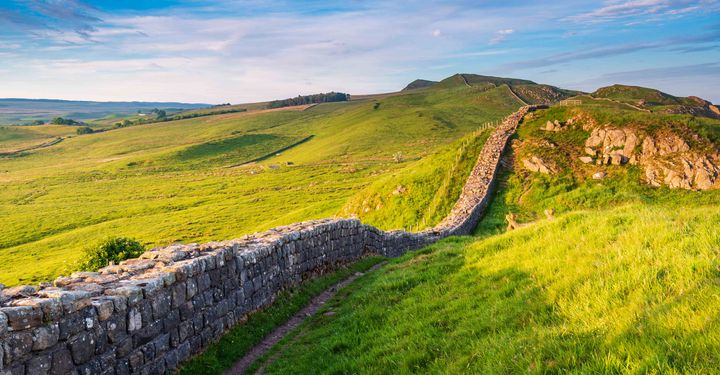 This fascinating World Heritage Site is set in a stunning location in the north east of England. Step back in time as you explore the remains of this ancient fortress and enjoy spectacular panoramic views of the surrounding countryside.
Have a comment or question about this article? You can contact us on Twitter or Facebook.