Choose A City Break To Suit You
Choose a city break to suit you

With temperatures cooling, autumn is a great time to swap the sun lounger for exploring a city. But with so much choice, deciding where to go can be overwhelming.
Here we offer some suggestions of classic as well as not-so-obvious city break destinations – depending on a range of circumstances…
"I'd like some culture…"
Culture and city breaks go together like strawberries and cream, so whether you love art, architecture, history or music, you'll be spoilt for choice when deciding on a destination. The classic cities of London and Rome will never let you down as they are crammed full of museums, art galleries, events, spectacular buildings and churches – your biggest problem will be fitting everything in.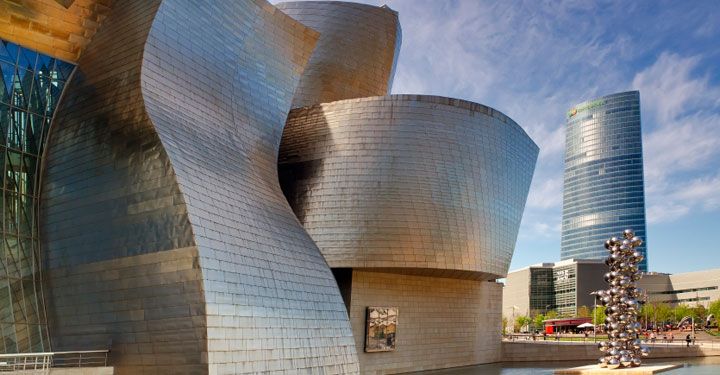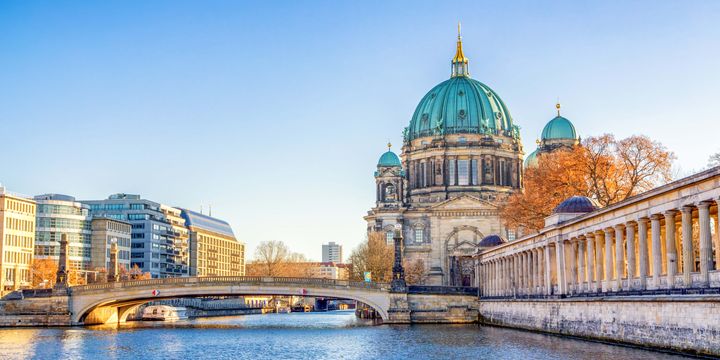 But if you've already been to Rome and London, or perhaps want to try somewhere different, why not plan a trip to Bilbao? The northern Spanish city's Guggenheim Museum hosts big-name exhibitions by artists such as David Hockney and the building itself – which was designed by Frank Gehry – is world famous. And there's plenty going on in the evenings too whether you love jazz, the theatre or want to relax while drinking in bars in the Old Town.
Berlin is another great city to head to for a culture hit as it's home to around 180 museums alone. There's Museum Island on the Spree River to explore (you'll find five museum buildings here to look around showcasing everything from sculptures to exhibits from Ancient Egypt); the world-famous parliament building, Reichstag; and many fascinating monuments, sights and museums commemorating the city's rich past. But the city isn't stuck in the past and there's also a buzzing modern arts scene.
"I want to go on a romantic break…"
Paris didn't get its nickname as the City of Love by accident – and whether you and your loved one look over the city from the top of the Eiffel Tower, wander through Montmartre's narrow streets hand in hand or take in the café culture, you'll fall for the city's charms – and perhaps each other all over again.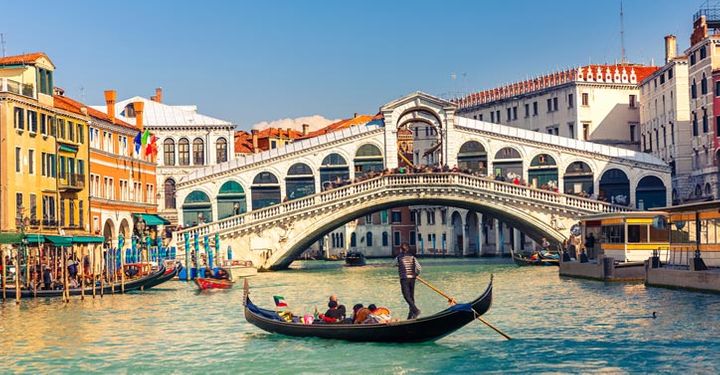 Another classic city for romance is Venice where you can glide along the water in a gondola while being serenaded, sip wine while watching life on the canals go by or wander around admiring the intricate buildings.
If you want to avoid these big hitters, why not try out Verona instead? As the setting for the most famous love story of all time, Romeo and Juliet, couples can visit Juliet's House – complete with the iconic balcony and a bronze statue of the leading lady herself. And when you've visited the star-crossed lovers' neighbourhood, take a look around the dramatic Roman amphitheatre which, during the summer months, holds open-air opera performances.
Cologne is another less obvious choice for romance yet the city's Hohenzollern Bridge is a good spot to declare your undying love – using a padlock… The railway bridge is covered in thousands of engraved locks placed there by couples over the years – you could spend hours reading the etched initials and messages, and could even add your own if you can find space. While in the city you could also take your other half on a trip on the Rhine to admire the views of castles and vineyards as you bob by, or if you share a love of all things sweet, a visit to the Chocolate Museum could be just for you.
"I'm travelling with young children…"
Many travellers have the misconception that city breaks are a very grown-up holiday and not suitable for children. But this couldn't be further from the truth – being taken on city breaks while I grew up gave me a love of travelling – you just have to think of activities everyone will enjoy.
You could play it safe and head to Paris or Orlando – both of which are in close proximity to theme parks – but you don't have to rely on the world's most famous mouse and his friends to keep your little ones entertained.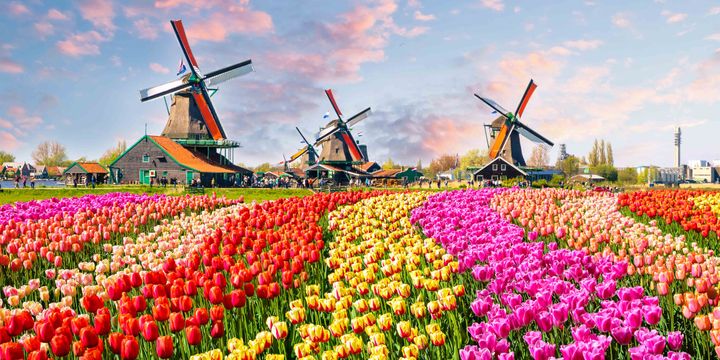 Why not plan a city break in Amsterdam, hire bikes for you and the kids and enjoy tootling around the flat, compact city? There's also NEMO, a hands-on science museum where children can do everything from climbing inside soap bubbles to learning all about the human brain, as well as cruises along the canals that all of the family will enjoy.
Or mini chocoholics will enjoy looking around Brussels with chocolate sampling stops en route. There's even a chocolate museum to learn all about how the sweet stuff is made. Other child-friendly activities in the city include the Belgian Comic Strip Center – after all Belgium is the home of the Smurfs and Tintin – the interactive Scientastic museum and Mini Europe where you and the kids can stroll around the continent in a few hours.
"I'm travelling with teenagers…"
City breaks don't just offer up a great break for young children – teenagers will also enjoy exploring new places. Even the fussiest teens will be hard pressed not to be impressed by a visit to London or New York, whether their idea of a fun few days involves shopping, shows or world-famous sights. And both cities have such a range of things to eat and drink that finding a venue for all of the family to dine shouldn't be stressful.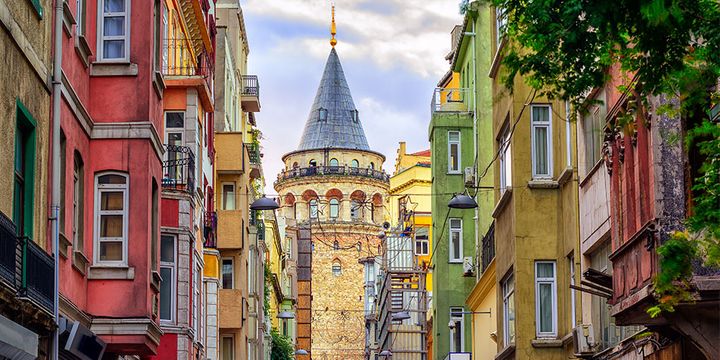 But if you've already taken the family to our capital and you don't want to venture as far as New York, Barcelona is a nice alternative. The city has shops galore from high street favourites to up-and-coming design boutiques, the architecture is fascinating, the tapas bars and restaurants are buzzing and, if you are lucky with the weather, there are even beaches to loll on.
Teens will also be impressed by the bustling city of Istanbul. Take them on a Bosphorus boat tour down the strait that divides east from west, go shopping together in ultra-modern malls or let them haggle in the bazaars, relax in a hammam and then take in a dance show while sampling the local cuisine at night.
"I'm looking for a girls'/lads' holiday…"
Prague and Dublin are often top of the list for those on a holiday with friends looking to let their hair down. And whether Guinness is your tipple of choice or you are tempted by the cheap beer prices in Prague, it's clear to see why. Plus, when the sun goes down for the day, there's plenty of bars, clubs and music venues to venture to in both cities.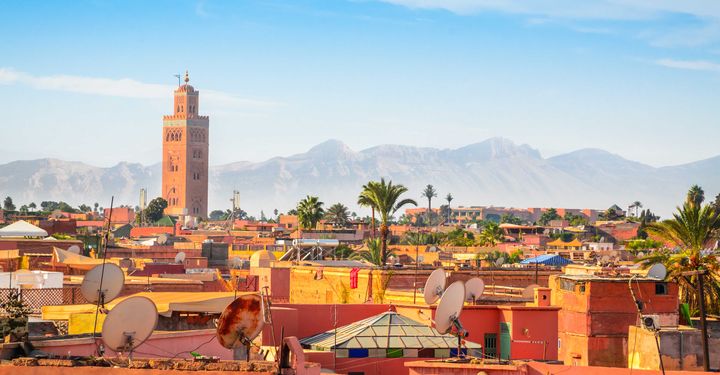 If you don't fancy Dublin but want to stay closer to home, Brighton could be the place for you. The laid-back seaside city knows how to show its guests a good time whether you want pubs, clubs, cocktails or comedy. There are plenty of daytime activities too whether you want to explore the quirky independent shops in the Lanes, the outdoor markets, stroll by the sea or even play beach volleyball in the dedicated beach sports venue, Yellowave.
But for something a bit different, why not pack your bags and jet off to Marrakech? Despite only being around a three and a half hour flight from the UK, you can enjoy some sunshine in this Moroccan city with temperatures staying in the 20s during the autumn. There's shopping opportunities, swanky rooftop cocktail bars and hammams to detox in while being pampered and pummelled.
Whatever type of city break you fancy this autumn, don't forget to compare prices to get the best deal for you. You'll find a number of great deals on TravelSupermarket's city breaks page.
Have a comment or question about this article? You can contact us on Twitter or Facebook.
Sign up. Be inspired. Travel.
Subscribe now for hand-picked holiday deals, inspiration and the latest travel tips, straight to your inbox.