Eight weird and wonderful secret islands
Want to escape the crowds on your next holiday? Find your secret isle in the Med, the Caribbean, the Indian Ocean or the Java Sea.
Kastellorizo, Greece: Off the map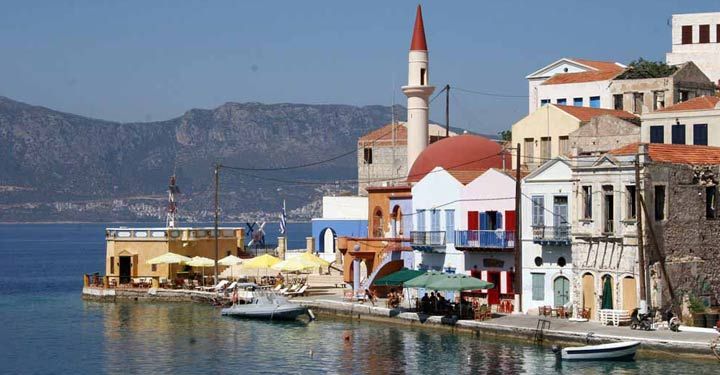 Kastellorizo is so remote from the rest of Greece that it's not even on some maps. A single village – one of the prettiest in Greece – is home to just 300 people, with candy-coloured houses round a deep blue bay below steep cliffs.
There are no beaches and no big resorts, but two harbourside boutique hotels have terraces with bathing ladders for access to crystal-clear water.
Fab fresh seafood comes straight off the boat to your table here, there's a lively cafe scene in summer and you can visit a luminous blue sea-cave or take a day trip to Turkey (just a couple of miles away).
How do I get there? Kastellorizo is 65 miles east of Rhodes – 40 minutes by air or three hours 40 minutes by sea.
Sovalye, Turkey: Paddle your own canoe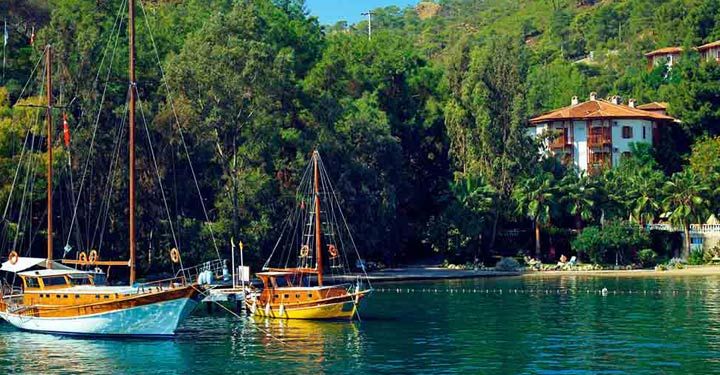 You can circumnavigate Sovalye by kayak in about an hour, or walk across it in 45 minutes.
There are no cars, no roads, no noisy nightlife – just a handful of places to stay, one rather good seaside restaurant and the sound of cicadas in the pine trees.
Offshore, you can snorkel over sunken ruins, or take the challenge to paddle a kayak round the island. If you crave a bit of urban buzz, Fethiye is within easy reach.
How do I get there? Sovalye is 20 minutes by water taxi from Fethiye and one hour by road from Dalaman International Airport.
La Maddalena, Italy: Get in with the in-crowd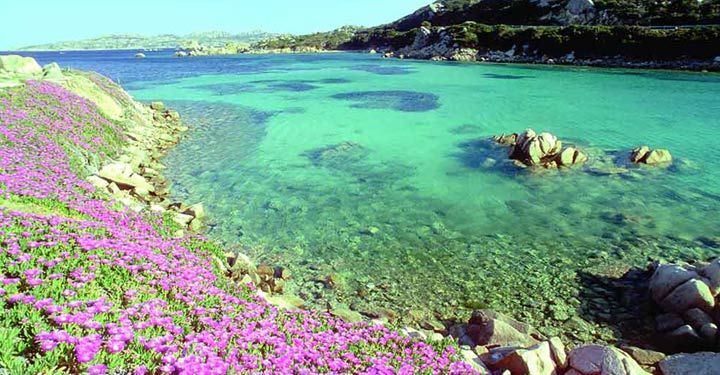 La Maddalena is the largest of seven tiny islands in the Maddalena Archipelago National Park, off Sardinia's Costa Smeralda. It's a well-kept secret to everyone except Italian cognoscenti, who ensure a lively buzz and a touch of class in summer.
to luxury boutique hotels. Most of the other islands are uninhabited or private, but there are lots of boat trips to Places to stay range from small pensioneslovely sandy bays.
How do I get there? La Maddalena is 20 minutes by motor launch (small military vessel) from Palau, northeast Sardinia, or 10-15 minutes by helicopter from Olbia International Airport.
Banana Island Resort Doha: Clean up your act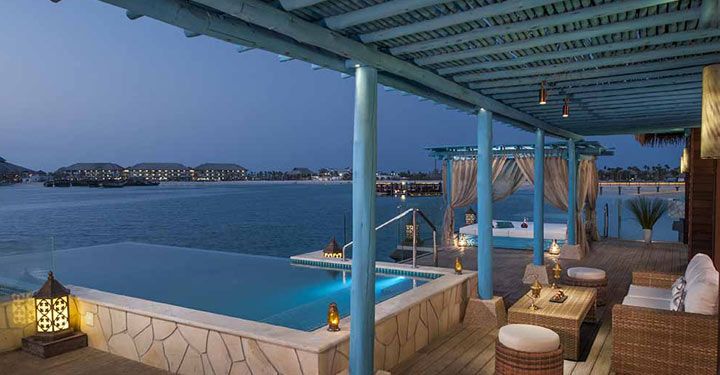 Looking for to use your holiday as an opportunity to detox? Opened in January, Banana Island Resort Doha (part of the ultra-luxurious Anantara chain) has a unique wellness centre, an 800-metre private beach, the only Maldives style over-water bungalows in Qatar, all the water sports you could want, a surf pool, a 100-metre lagoon pool and even a cinema.
There are also eight bars and restaurants (no alcohol is served, but there's a great range of 'molecular' cocktails to help cleanse your system).
How do I get there? Banana Island Resort Doha is 20 minutes by motor yacht from downtown Doha or 10 minutes by helicopter from Doha International Airport.
Gan, Maldives: Meet the locals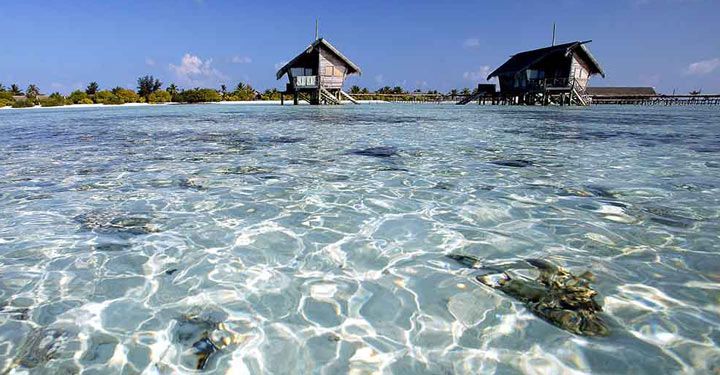 You can walk round most Maldivian resort isles in minutes. Gan is different. Newly opened to holidaymakers, it has five miles of white sand beach and some of the best snorkelling and reef and wreck diving in the world.
It's part of the Addu atoll, a group of islands linked by causeways that is home to 25,000 islanders. Explore by bike for a glimpse of local life that most visitors to the Maldives don't see.
How do I get there? Gan is one hour from Male International Airport by air.
Little Cayman: Off to see the lizards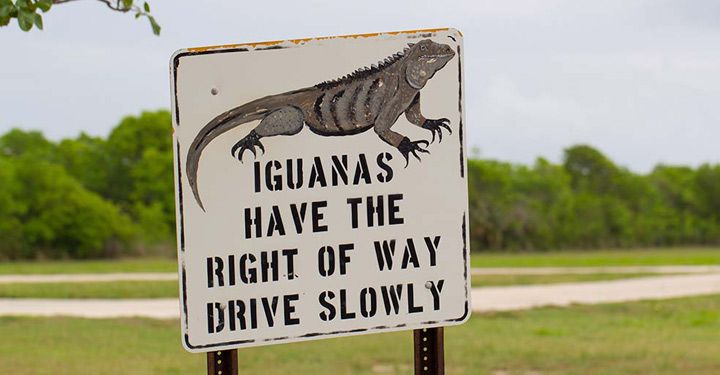 Lizards outnumber people on Little Cayman (its population is around 170), where road signs warn: 'iguanas crossing'. The Booby Pond nature reserve is home to flocks of frigate birds, red-footed boobies and other rare birds, and you can canoe on a lagoon where six-foot tarpon lazily swim.
Bloody Bay Marine Park, where coral-encrusted walls plunge thousands of feet into the abyss, is a legend among hard-core divers, but with more than 50 dive sites, there's plenty for novices and snorkelers too.
Go kiteboarding or windsurfing, beachcomb on miles of white sands – or just lie in a hammock with a big rum drink.
How do I get there? Direct flights are available from the UK or via most US hubs to Grand Cayman. Cayman Express flies daily to Little Cayman with a flight time of around 35 minutes.
Caye Caulker, Belize: Underwater heaven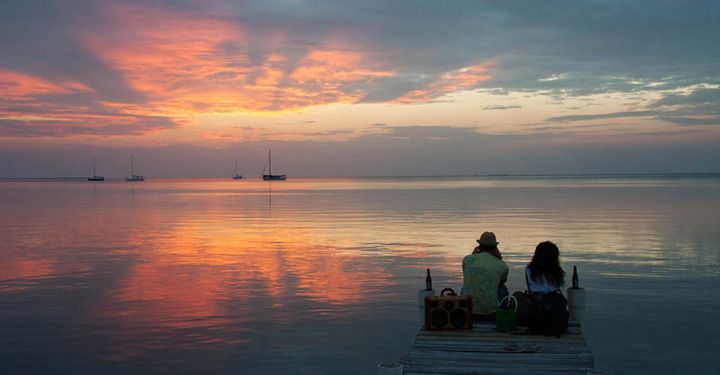 The world's second longest barrier reef, with its teeming marine life, deep blue craters, sharks, rays and manatees, is just a mile from Caye Caulker. Parts of the reef are just a few feet below the surface, so it's great for snorkelling as well as diving.
Just five miles long and a mile wide, Caye Caulker offers family-run guesthouses, great seafood shacks and a laid-back after-dark scene. Plus the ruined Mayan cities and pristine forests of mainland Belize are within easy reach.
How do I get there? Flights run from the UK to Belize International via Cancun and major US cities. A flight with Tropic Air to Caye Caulker then takes 10 minutes.
The Gilis, Indonesia: Secluded sunsets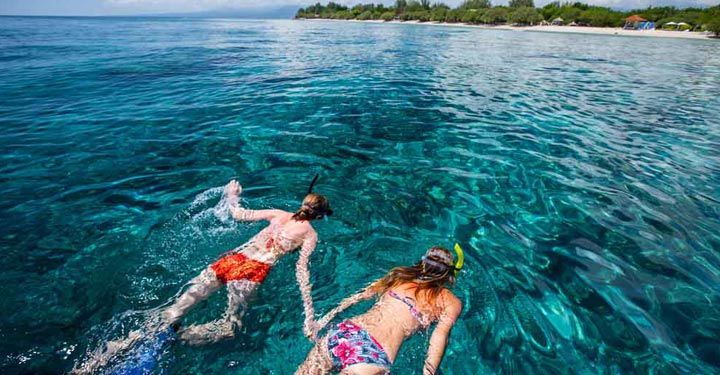 Three tiny islands share the same fabulous snorkelling over luminous blue coral gardens, great scuba diving and amazing sunsets over Mount Agung (on Bali) and Rinjani (on Lombok).
All three have sandy beaches where fishermen pull up their colourful outrigger boats and where you won't be relentlessly pestered by hawkers, as you are on Bali.
For sophisticated accommodation, stay on Gili Trawangan; for the simple life, stay in a thatched beach hut or a family-run guesthouse on its smaller neighbours, Gili Air or Gili Meno.
How do I get there? Fly direct from the UK to Denpasar, Bali. Fast boat transfers from Serangan or Padang Bai on Bali take 90 minutes to two hours.
Have a comment or question about this article? You can contact us on Twitter or Facebook.