Five Worlds Best Places Golf Holiday
Tee-off time! Five of the world's best places for a golf holiday
Golf fever is mounting among the estimated 4million British players of the sport in the build-up to the Open Championship at the Royal Liverpool golf course from July 17 to 20.
And while not all fans may have the talent of the late "matador of golf" Seve Ballesteros, the genius of Gary Player or the tricks of Tiger Woods, we can all still enjoy a sporting break on some of the world's top golf courses.
These five top teeing-off spots in Portugal, Spain, the US, Northern Ireland and Scotland combine great golf with gorgeous surrounds.
1. The Algarve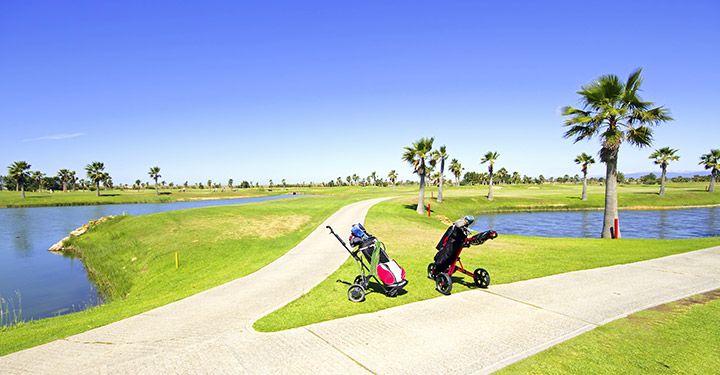 Of the many top flight golf courses on Portugal's southern coast, experts consider Quinta do Lago to be one of the very best.
Like a piece of England abroad, the resort is packed with expats and holidaymakers from Premiership football players through to London cabbies, all here to enjoy the world class golf and great hospitality in the bars, restaurants and shops.
Of the three championship courses, the South course is the best known. There's also a challenging new course, Laranjal, and an on-site golf academy helps with everything from buying the right clubs to sorting out your swing. A round on the course starts from €97 (£77) per person, and you can buy multi-round packages, too.
You can stay on the resort complex in a villa or book into one of the many hotels in the area and drive in for your golfing. With the tourist town of Vilamoura close by, you are spoiled for choice for where to stay.
Flights to the nearest airport, Faro, start from as little as £39 in low season with departures from all over the UK. Don't forget to add your golf clubs as extra luggage!
2. Spain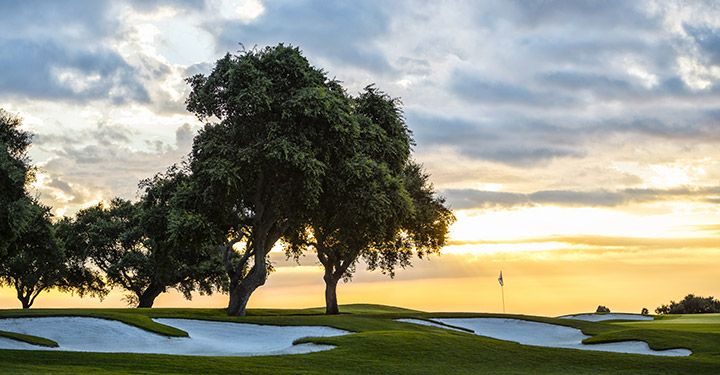 Not to be outdone by its smaller Iberian cousin, Spain's golf courses also pack a punch. There's a huge range of courses on the mainland, as well as on the Balearic and Canary Islands.
In 1997, Sotogrande, in south-western Spain, hosted the Ryder Cup and is still considered one of Europe's most outstanding courses. Near to Gibraltar, the course is currently getting a makeover and is intended to resume its place as one of the finest courses worldwide.
Teeing off for a few rounds here is a great motivation for a Costa del Sol holiday. There's a nine-hole course ideal for beginners, as well as coaching opportunities and golf-related shopping.
With multiple daily flights from the UK to Malaga, there's plenty of competition on flight prices and a huge range of places locally to lay your head at night. We recommend a hire car to reach the resort and to explore more of the 54 courses on the Costa.
3. The USA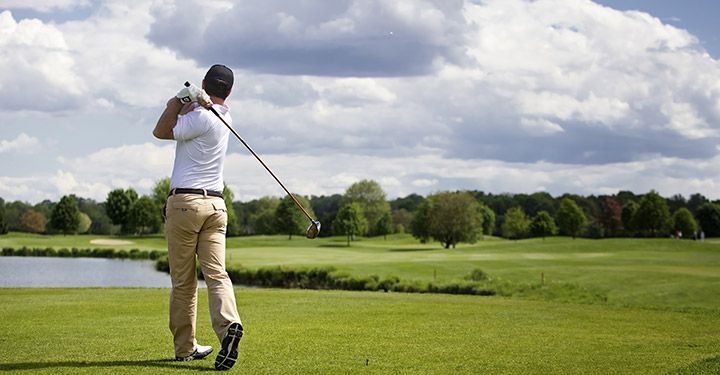 So many golf courses to choose from, so little time.
You can play golf in practically every US state – there are literally thousands of courses in the country. In its latest ranking, however, Golf Digest magazine picked out Pine Valley golf course, in New Jersey, as the finest not only in America but the world.
Yet it is sadly almost impossible to play here unless you're a member, so we've picked another top US spot to try out your swing. The Cypress Point Club, perched on the Pacific coast near the Californian city of Monterey, has such beautiful ocean views it threatens to put you off your game.
It's a testing range, too, as you have not only to navigate the small greens and tight fairways but also contend with the wind scudding off the ocean.
Cypress Point is used as a PGA (Professional Golfers' Association) course and has hosted the US Open, so you'll be treading in the footsteps of golfing giants.
Flights to Los Angeles can be found for a bargain, and hiring a vehicle will help you to make the most of your trip.
4. Northern Ireland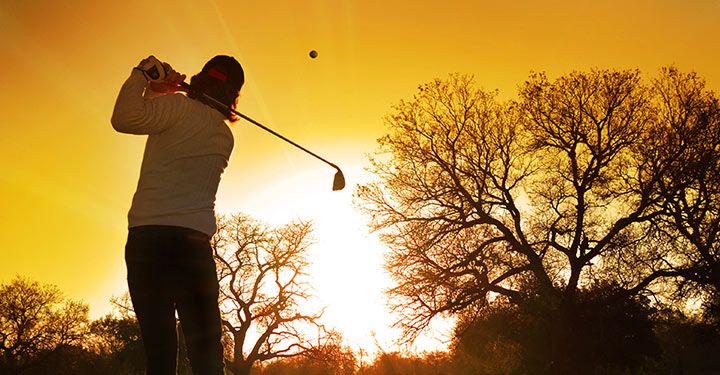 Among a clutch of superb golf courses in Northern Ireland, the Royal County Down is considered one of the best courses in the world outside the USA.
Play 18 holes here on one of the two courses set against the dramatic scenery of the Mourne Mountains and Dundrum Bay. Visitors are welcome to play, although you need to book in good time. Rounds start from £50 per person in the winter months, rising to £185 on peak summer days.
Fly to nearby Belfast and use the city as your base. A rental car will get you down the coast to the course in around an hour.
5. Scotland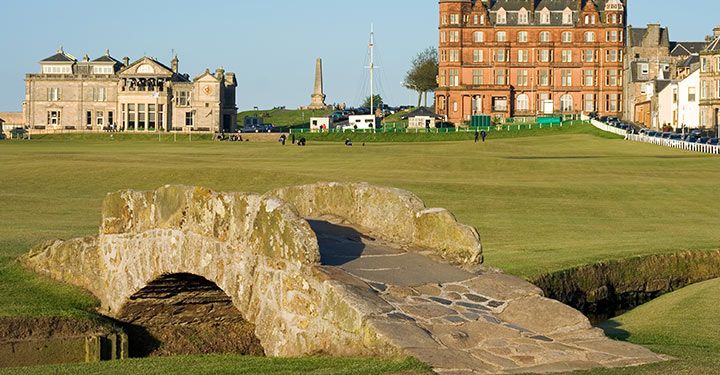 Yet another country packed with golf courses is our very own Scotland. One of the world's legendary golf courses, St Andrews will be hosting the British Open Championship for the 29th time in 2015. You too can play on this course where legends such as Jack Nicklaus have won the trophy.
Located on the Fife coast, north of Edinburgh, St Andrews has six courses, as well as coaching and a respected golf shop. It's essential to book ahead at such a popular course.
After flying to Edinburgh, you can hire a car to make the last leg of your trip. There's a very broad range of accommodation in St Andrews, a pleasant city worth exploring for its cathedral and university – one of Scotland's most ancient.
Have a comment or question about this article? You can contact us on Twitter or Facebook.