Head Downunder For Christmas Holidays In Australia
Head Down Under for Christmas Holidays in Australia

Australia is the perfect place for holidaymakers and backpackers to spend Christmas…it's got the usual festive traditions like Christmas trees, carols and present but the best thing about this season in Oz is the weather! It's warm, sunny, the sand is golden and the sea doesn't contain icebergs. The biggest question you need to be asking yourself is how you should spend your Christmas in Australia?
Christmas Eve – Carols By Candlelight, Melbourne
Start your Christmas in Oz with the local tradition Carols by Candlelight (originated in Australia and impressively dates back to 19th century!). Melbourne's Carols by Candlelight is held every Christmas Eve at the Sidney Myer Music Bowl in Melbourne's Kings Domain Gardens.
This top event is a spectacular mix of entertainment and carols, accompanied with a mind blowing spectacle of thousands of candles lighting up the sky on eve of Christmas. It's the perfect way for young and old to start the festive celebrations in Australia.
Christmas Day – BBQ on Bondi Beach, Sydney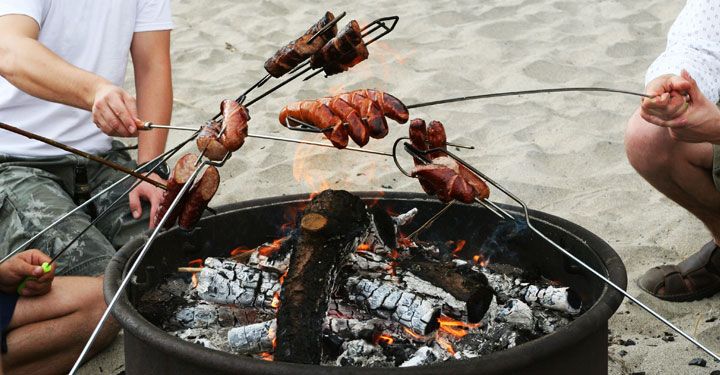 Christmas Day is a time for getting merry, over indulging and having fun (and playing like a child with your new presents!) Forget your roast turkey dinner, Christmas pudding and glass of sherry though…the only way to do it is the Aussie way. Instead crack open the champagne and head for some sun and surf at Sydney's Bondi Beach for a day to remember. Here the locals, holidaymakers, backpackers and expats rejoice in the sunshine, with a BBQ or picnic. What a cracker of a way to spend Christmas Day in Oz.
Boxing Day – Cricket Test, Melbourne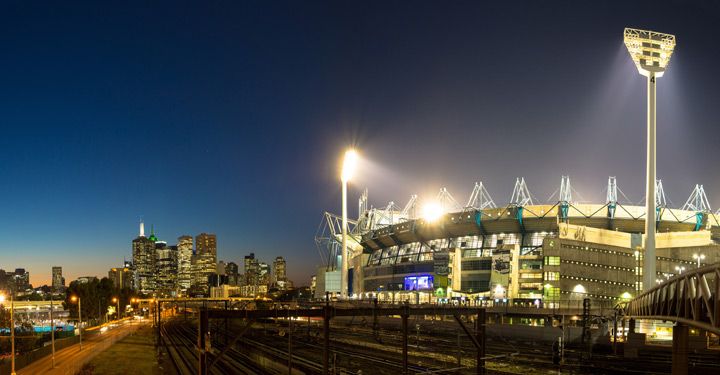 Another Aussie tradition and massive sporting event (which is a must for Boxing Day) is the start of the Ashes. Head to Melbourne Cricket Ground and join the other eager (100,000) spectators for a great battle between Australia and England. The Ashes is outstandingly popular worldwide, and this year is no exception as the Aussies play their best bat and balls in an attempt to win back the Ashes from England. Its great fun for young and old, plus there are plenty of events in and around the Melbourne Cricket Ground to keep you entertained.
New Years Eve – Sydney Harbour New Year's Eve Fireworks, Sydney
Of all the places you could be for New Years Eve, Sydney Harbour is home to one of the most spectacular parties in the world (And most watched on TV across the world!) .Think of the breathtaking views of Sydney Harbour Bridge, mixed with extravagant fireworks, shaken up with a handful (slight underestimation!) of partygoers, creates a cocktail of celebrations!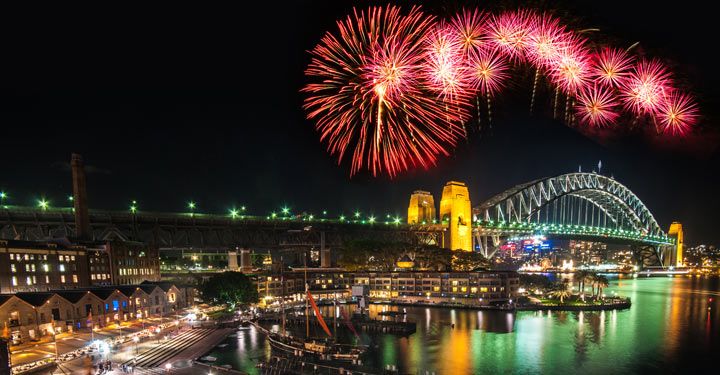 There are 2 firework displays, one at 9pm for the families then the other as the clock strikes midnight. A top tip to escape the crowds is to take a ferry trip round the harbour and see the fireworks light up the sky all over Sydney.
New Years Day – The Perth Cup, Perth
Put your posh frocks and designer hats on and welcome in the New Year in style. The Perth Cup is Western Australia's leading horse race, held annually on New Year's Day at Ascot Racecourse (accompanied with prize money that'll blow your mind!). It's not only the highlight of Perth's social scene but also a renowned horse riding event with premier Thoroughbred horses. There are general admission tickets, race day packages, marquees, picnic areas…the ideal place to celebrate with friends and family.
Have a comment or question about this article? You can contact us on Twitter or Facebook.
Sign up. Be inspired. Travel.
Subscribe now for hand-picked holiday deals, inspiration and the latest travel tips, straight to your inbox.