High Ways 8 Unforgettable Road Trips
8 unforgettable road trips from Spain to Miami's South Beach
The breeze in your hair, a long highway ahead, mountains in the distance… travel is all about freedom, and few things feel freer than being behind the wheel of a stylish automobile on the road trip of a lifetime.
These routes – through Spain's rugged Sierra Nevada, along the Florida coast in a Chevy Corvette, a 4,000-mile ride to the northern tip of Europe – show off some of the best fun you can have on four wheels.
1) Moor, please: cities of Andalusia
Southern Spain is a land of sun-soaked beaches and snow-topped sierras, white villages and cities built around Moorish castles. It's also superb driving country – this week-long road trip takes you from Malaga on the Med to the Atlantic and back.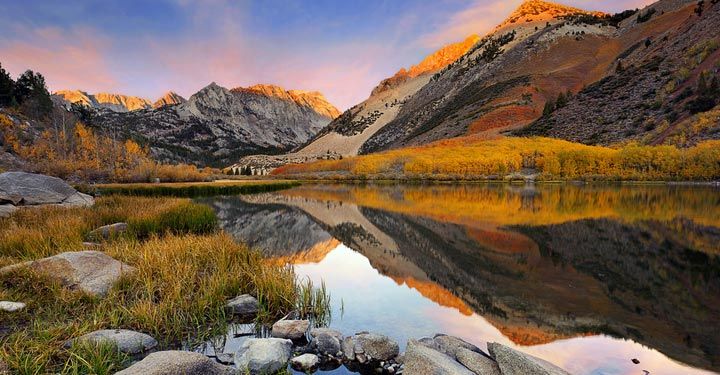 Pick up your car at Malaga Airport, which is well served from the UK and where you'll find plenty of car rental companies. The road to Granada takes you first along the Mediterranean coast, then dives inland, skirting the rugged Sierra Nevada.
You'll need at least a day to relish the ancient city of Granada before following the River Guadalquivir – Spain's greatest river – on to the city of Cordoba. Here an unforgettable highlight is la Mezquita, a splendid 8th century mosque converted into a great cathedral after the Spanish reconquest.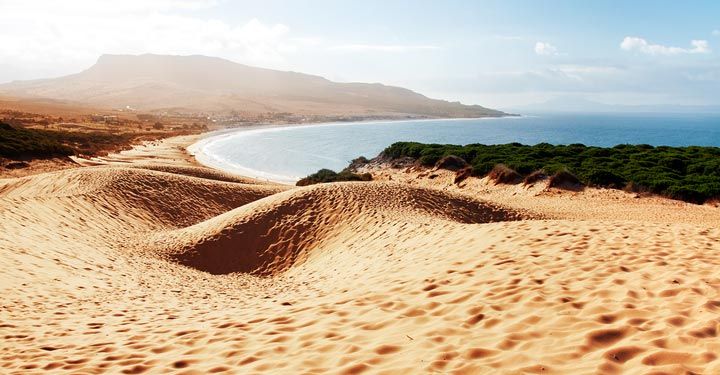 From Cordoba, keep following the Guadalquivir to Seville. This entrancing city rewards a few days' stay, but if pushed for time must-sees are the magnificent view of the town from the Giralda bell-tower and the serene halls and gardens of the Alcázar Palace – the oldest such building still in use in Europe.
Next, roll on through miles of vineyards to Jerez to sample fine sherries (the bone-dry fino is lovely chilled) and stop next at Cádiz, Spain's most evocative historic seaport, to watch flamenco dancers and feast on exotic seafood.
From Cádiz, it's an easy three-to-four hour (150-mile) drive back to Malaga, stopping on the way for a dip at the village of Zahara de los Atunes or glitzy Marbella on the Costa del Sol.
2) Pedal to the metal: the US from the Cape to the Keys
There's so much more to Florida than theme parks. So, when you've had your fill of Orlando, trade the mom-and-pop people carrier for a cherry ragtop and put the pedal to the metal for a 500-mile, three-day tropical roller-coaster from the Space Coast to the southern tip of America.
There are plenty of car rental outlets at Orlando and Sandford Airports, but to do it in style pick up a vintage motor – a '74 Chevy Corvette "Stingray", maybe – at Classic Dream Rides.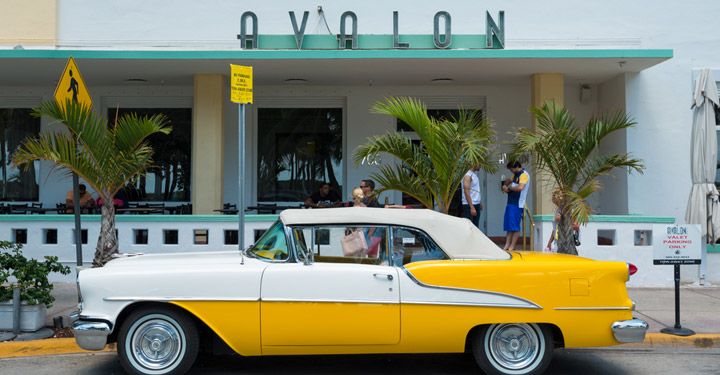 The route follows the Atlantic coast most of the way. First stop: Kennedy Space Center, 50 miles from Orlando on Cape Canaveral, where you can experience a simulated rocket launch or – if your timing's right – see the real thing.
From here, take A1A to cruise along Florida's barrier islands, with the Indian River channel on one side and the Atlantic on the other – look out for manatees and pelicans. Miami is the perfect halfway stop, so book into a South Beach hotel and spend an evening drinking margaritas and admiring the streetlife.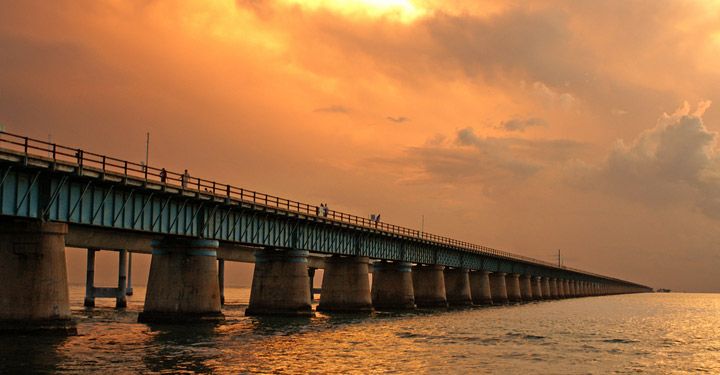 Next day, head on south, driving down the Overseas Highway linking a chain of islands stretching all the way into the Gulf of Mexico. Soar over Seven Mile Bridge and swim with sea lions at the Theater of the Sea wildlife centre before winding up at Key West, America's finest beach party town.
Kick back with a few days' snorkelling before leaving your wheels at Key West's pocket-sized airport to fly out.
MORE: Revealed – 10 top holiday bugbears
3) Follow the perfume in Provence
Bowling through the hills of Provence under a blazing blue sky, with the scents of mimosa and lavender drifting on the summer breeze – sound tempting?
Avoid nose-to-tail seasonal highway traffic jams along the coast and turn inland after picking up your car at Nice Airport for this 200-mile loop through the Riveria hinterland.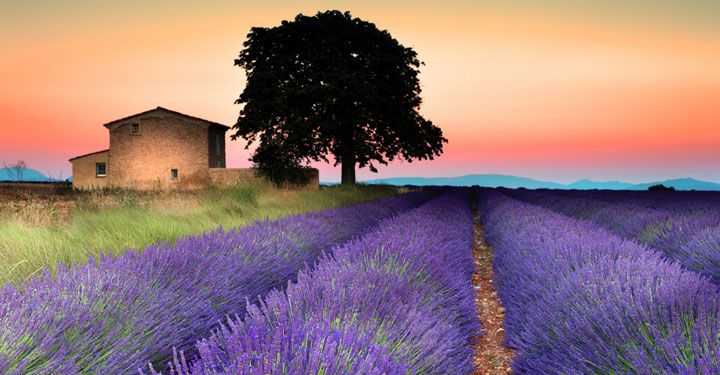 A first stop inland is the town of St Paul de Vence, perched like a swallow's nest above a steep valley, with knockout views all the way back to the Med. Combine fine art and fine dining at the Colombe d'Or, where Picasso and Matisse paid their bills with art that still hangs on the walls.
Then head into the blue, over the 3,126ft Col de Vence mountain pass. Just after tiny St-Pons, hack off south through the Gorges du Loup, where the river carves through limestone cliffs and foaming waterfalls, to Grasse, France's perfume capital.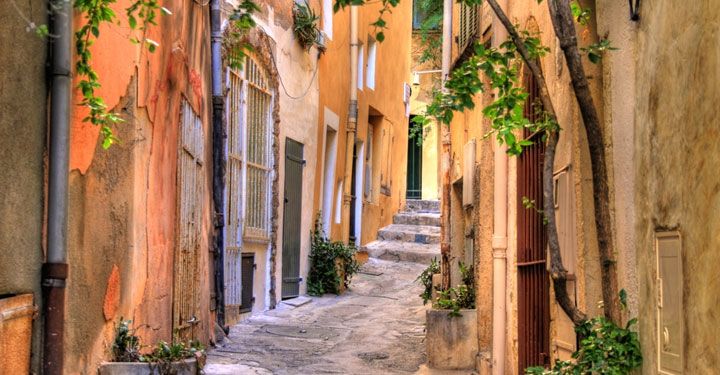 Carry on for around 30 minutes towards Draguignan, winding in third gear through wooded valleys. Before you get to the town, turn south again and follow your nose to the coast.
You'll hit the Med at Ste-Maxime and, 20 minutes later, be in St Tropez. Then you can amble down to a café table in the Place des Lices with an ice-cold pastis in front of you – perfect.
On the way back, it's fun to drive lazily through the wooded hills of the Massif des Maures to Toulon-Hyères Airport (around a one-hour drive) to drop off your rental and fly home.
4) Hippy highway: a classic US drive that's not Route 66
On the other side of America, California's Route 1 meanders down the Pacific Coast. You could take it all the way from San Francisco to Los Angeles and on to the Mexican border, but for a classic 1960s-style road trip rent a vintage Volkswagen camper in San Fran – or a more conventional vehicle. Meander through the old hippy heartland of bay-side towns Santa Cruz and Monterey, to San Luis Obispo, then loop back to San Francisco on Route 101.
The round trip is about 500 miles, so allow for at least two overnight stops. Carmel, a few miles south from Monterey, is home to an array of celebs. At Point Lobos State Reserve, with luck, you'll spot sea lions and gray whales.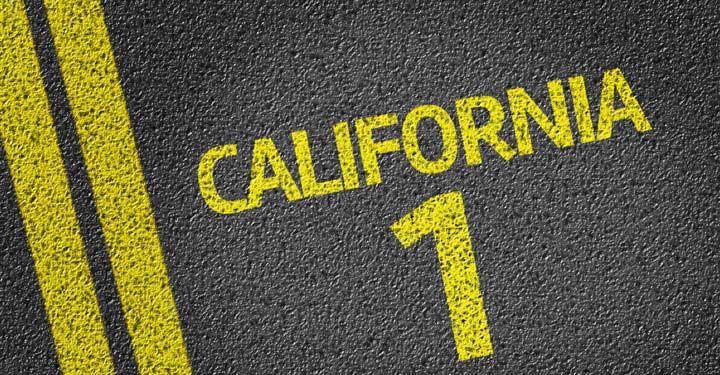 Next drive through the Carmel Highlands to Big Sur, a 100-mile stretch of cliffs and redwood forests. Heading on south, you'll cross the 260-ft-high Bixby Bridge, spanning a deep inlet, before reaching Hearst Castle, the palatial home of the world's first true media mogul, William Randolph Hearst.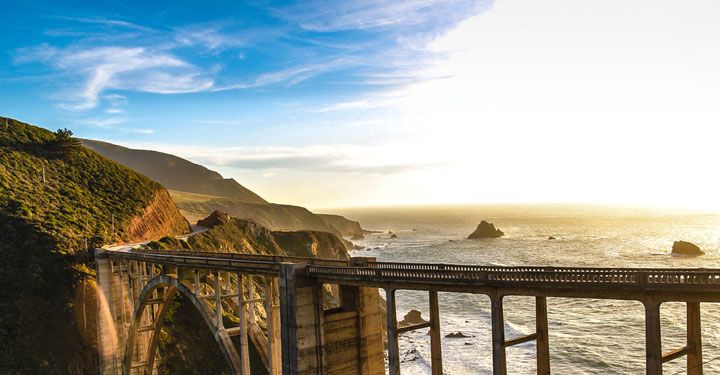 Morro Bay, a pleasant little seaside resort, is a good pick for an overnight stop before taking the quick way back to San Francisco.
5) 'See them and die' cities: from Pisa to Florence
As well as containing its famed Leaning Tower, Pisa is a gateway to western Tuscany – a region replete with lovely scenery and historic cities. Car hire companies have desks at a dedicated rental terminal at Pisa Airport, less than two miles from the city centre.
From Pisa, it's an easy drive to Lucca, a labyrinth of red-tiled houses crammed inside a ring of 16th century ramparts (don't even think about trying to drive in the historic centre).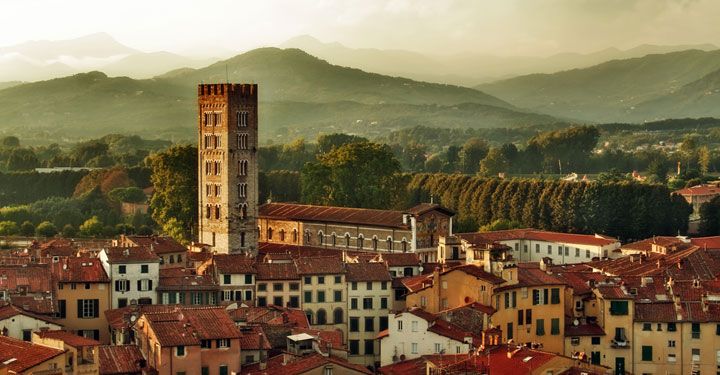 From here, loop north through leafy hillsides to the spa town of Bagni di Lucca and visit a couple of Tuscany's most lavish historic villas, the Villa Garzoni and the Villa Torrigiani. Then it's on to Florence (a 90-minute drive) – the epic Duomo and the Uffizi, one of the world's great art galleries, are among the treasures in this "see it and die" city.
The trip comes to a grand finale at Siena, another medieval gem built on seven hills around the spectacular Piazza del Campo.
6) Scandinavian saga: from the Baltic to the Arctic
This epic, 4,000-mile trip starts in Oslo and takes you (over excellent roads) to Nordkapp, the northern tip of mainland Europe, then back south to Stockholm.
There's no better way to do it than in a camper van (try Nordic Campers, although a range of vehicles are suitable), because Scandinavia is full of magnificent places to camp in the mountains or by the sea. And there's no better time to go than at midsummer.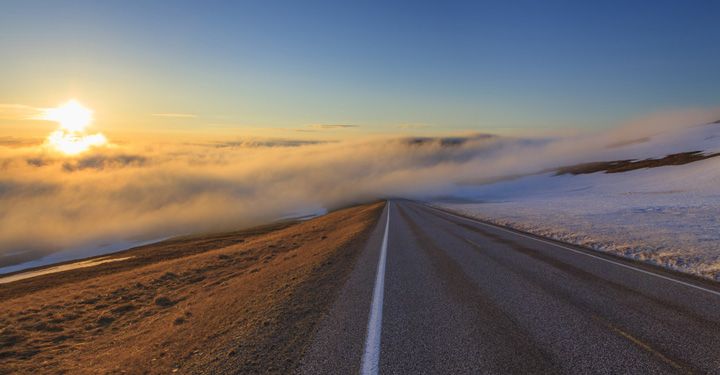 Your route skirts the Jotunheimen mountain range and cuts through the forests of the Dovrefjell National Park before hitting the Atlantic coast at the city of Tronheim.
Then it's a meandering drive through ever more rugged fjordlands to Narvik – where you can cruise to the gorgeous Lofoten Islands – and on to the midnight sun.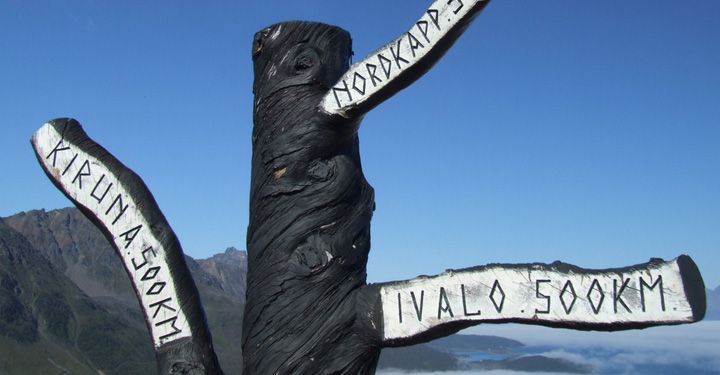 From there, the E06 highway takes you back south and east to the village of Ivalo and through the lakes and tundra of Finnish Lapland.
Hitting the sea at Tomio, follow the E04 coast road to Stockholm, then cut through Sweden's magnificent lake district to get back to Oslo.
READ: World's best places for a cycling holiday
7) Vineyards and ostriches in South Africa
You might want a four wheel drive car for this 1,200-mile adventure, which passes through some rugged territory. Pick it up at Cape Town's airport, 14 miles from the city, but instead of heading into town drive to Stellenbosch, in the heart of the Winelands. It's a pretty place, full of colonial architecture and surrounded by vineyards.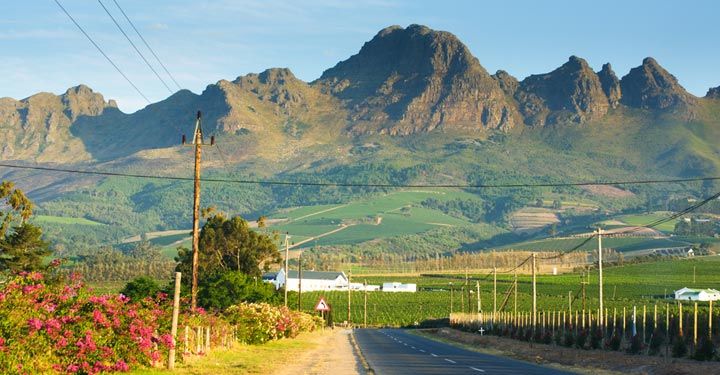 Almost 30 wineries lie along the Franschhoek Wine Route. This is a lush green part of the world, but as you head east from Robertson on the R62 highway the scenery changes dramatically, as the road switchbacks over the Kogmanskloof Pass, then across the Little Karoo desert to Oudtshoorn, "ostrich capital of the world".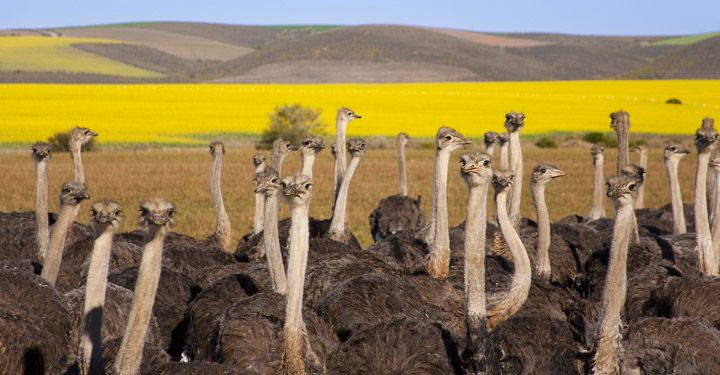 From here, loop through the Addo Elephant National Park, then join the legendary Garden Route and roll back to Cape Town along the most scenic coast road in Africa. Stop at the towns of Knysna for oysters and at Hermanus to watch whales
8) Into the Blues: an Aussie odyssey
Australia's Blue Mountains National Park is – by Australian standards – a pocket wilderness, embracing under 3,000 square miles of deep canyons and eucalyptus-covered hills.
The park begins less than 60 miles from Sydney, but it seems a world away from the bustle of Australia's biggest city.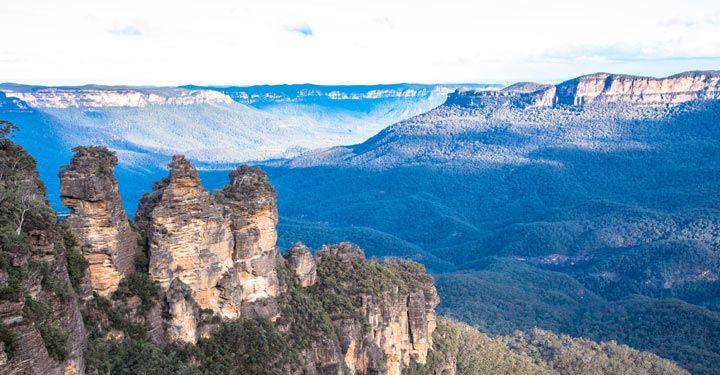 Roads within the park are good, but you'll definitely need a car with air conditioning. You'll find numerous big-name car rental companies at Sydney's Kingsford-Smith Airport, about six miles from the city centre.
Heading into the park from the small town of Glenbrook, you'll find the cascades of Wentworth Falls tumbling through lush rainforest.
Pause in Leura to admire some gracious old colonial mansions, then make the town of Katoomba the first overnight stop on this 500 mile drive. Detour to visit the Three Sisters, a spectacular group of rock pinnacles, plus there's the Scenic Skyway, a breathtaking cable-car ride.
Finally, go north to Bell and the cool heights of Mount Wilson and Mount Tomah, garden resorts lush with rhododendrons, before returning to Sydney.
Have a comment or question about this article? You can contact us on Twitter or Facebook.