Home And Away 7 Destinations Last Minute Summer Escape
Home and away: 7 stunning destinations for a last-minute summer escape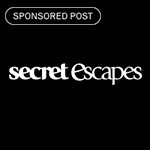 Please note: this content is sponsored by one of our partners. The links on this page will take you directly to the Secret Escapes website.

August 9, 2019

Yep, we've got the memo: summer is here in all its sweaty glory. But if this year's heatwave didn't prod you to book a summer break, never fear. There's still plenty of deals floating around, whether you're after a UK staycation or a summer in the Med.
To help you narrow down your options, we've tapped our partners at Secret Escapes for their favourite destinations at home and a few that are further away. The question is, should you stay or should you go?
1. Home: Cornwall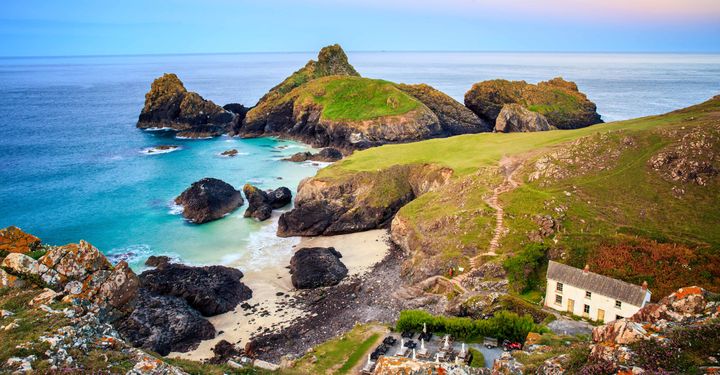 When you think "British staycation", England's rainy reputation means a beach break isn't always the first thing that comes to mind. This summer, let Cornwall change that.
From isolated bays that you'll need a little local knowledge to find to wide swathes of sand perfect for families, Cornwall's sublime beaches can certainly rival anything going in the Med.
Just take Kynance Cove on the Lizard Peninsula: the waters here, so spellbindingly turquoise, are worthy of their own fairy tale. Not impressed by the Med? Try the Caribbean, instead. For white sands more Barbados than Britain, head to Sennen Beach at Land's End – and don't forget your selfie at the sign marking England's most westerly point.

2. Away: Ischia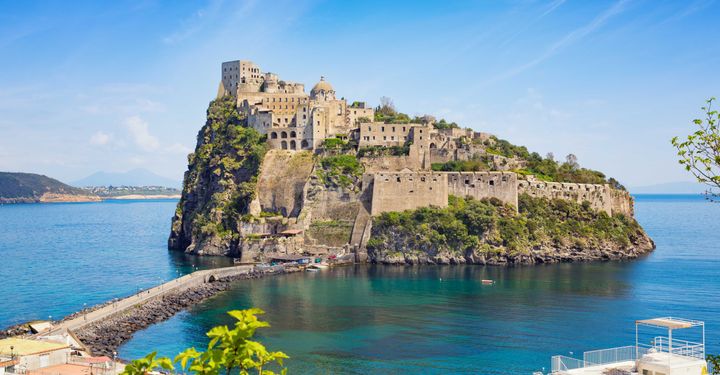 Forget Capri, this volcanic isle off the coast of Naples is where you'll want to be in the peak of summer. It's Italian island life as it should be: laidback, simple and without the airs and graces of its flashier neighbours.
Though relatively undiscovered by Brits, Ischia is famed as a wellness destination among locals – even the wildlife is in on the secret. Thermal springs, over a hundred of them, bubble away on the south of the island where playful dolphins and sperm wales regularly pop in for their own form of wellness retreat – pods need to chill too, you know.
For your history hit, check out Aragonese Castle to the east of the island. The medieval stone structure rises up from a rocky islet, accessible from the mainland by a causeway.

3. Home: Jersey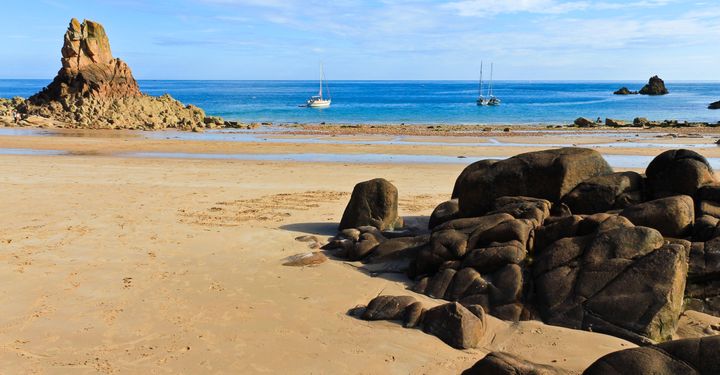 Okay, it's not exactly the UK – in fact, it's a lot closer to France than Britain – but this UK dependant is an absolute Channel gem. Perfect for sprinkle of island life during your holiday-at-home.
Beaches are never far away here. To the north, you'll find quiet sands beneath steep cliffs; the south and east boast postcard-esque idyll with shallow waters and family-friendly resorts. The phrase 'Wild West', meanwhile, has a different meaning in Jersey. Powerful Atlantic waves batter this side of the island, making it a playground for adrenaline seekers and surfers.
You could dedicate a weekend to discovering its fascinating WWII history alone, but all interests are catered for in Jersey. Fishing villages invite curious travellers to stay a while, a tranquil national park has hiking trails galore and you'll find wellbeing opportunities from forest bathing to beach yoga.

4. Away: Halkidiki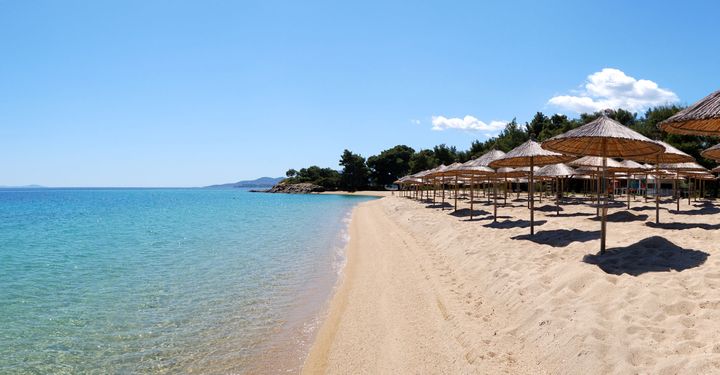 The Greek islands might get all the package holiday glory but northern Greece has plenty to shout about, too.
Enter Halkidiki. All sweeping sands and lush forests, this region enjoys the best of both worlds. Of its two main peninsulas, Sithonia is the wilder and less-developed sister to the swanky, resort-filled Kassandra. Wherever you choose, the beach is never far away. Both Kavourotripes Beach in Sithonia and Possidi Beach in Kassandra could've been plucked straight out of a fantasy novel.
On its third, Ouranoupolis, life kicks along as it has for centuries; the monks of Mount Athos carry on years of Byzantine traditions. Though visiting is severely restricted, curious travellers can get a glimpse of some of its 20 monasteries on a boat tour from Sithonia – it's fascinating stuff.

5. Home: Lake District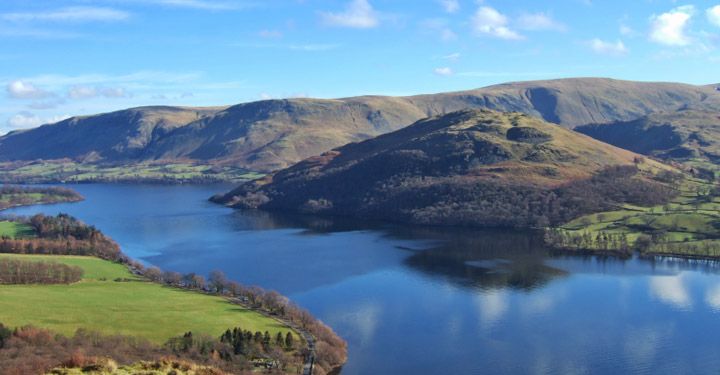 Towering fells, luscious landscapes, immense lakes… get back to nature this summer in the Lake District.
Set up near Windermere – England's largest lake – and spend a few blissful days out on the water: kayaking, canoeing, paddle boarding, even motor boat hire are available on the lake. For those who prefer to stretch their land legs, strap on your walking shoes and follow one of the many trails around the lake – who knows, inspiration worthy of Wordsworth might strike!
Elsewhere, Penrith, near Ullswater Lake, is ideal for a country inn stay, while Haverthwaite on the southern end of Windermere is the kick-off point for the heritage rail journey to Bowness or Ambleside.

6. Away: Lake Garda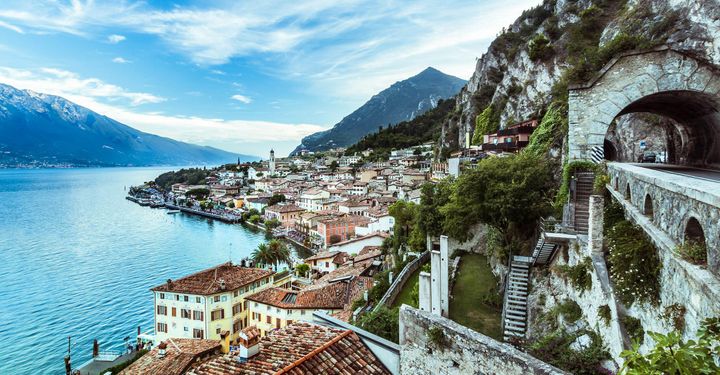 Prefer to summer abroad? Get your recommended water intake at Italy's Lake Garda. It's the largest in Italy, so you're pretty much guaranteed to find the perfect place along its dramatic shores.
Sirmione, at the southern end of the lake, is the hot favourite for most tourists, boasting a Walt Disney-worthy castle, thermal baths and restaurants dishing up mouth-watering Italian staples.
Italian chic oozes out of the villages here, however, and wherever you pick is likely to be positively charming. Romantic Salo is perfect for couples, the trio of villages known as Nago-Torbole has plenty of family-friendly resorts and Limone sul Garda enjoys shallow waters ideal for a quick dip.
To view the lake in all its mighty glory, take the cable car up Monte Baldo – clear summer skies combined with a slowly rotating cabin make for an incredible vista.

7. Home: Cotswolds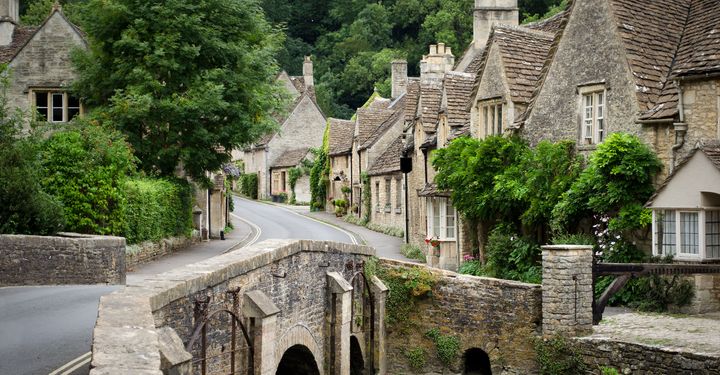 Summer breaks aren't always about baking on a beach for a week, and the Cotswolds are so engaging you won't be left wanting for the waves.
This is road trip territory at its finest, as village after colourful village spring up along country lanes. Those with a keen eye can find treasures in antique stores in Stow-on-the-Wold, Moreton-in-Marsh, Tewkesbury, and Winchcombe, and spa-seekers should stop in on Cheltenham, Broadway and Cirencester.
Quintessentially English pubs dish up award-winning food in these parts: Single Gloucester cheese and Gloucester Old Spot pork are famed for their quality and you'd be missing out if you didn't get a dollop of Tewkesbury mustard with at least one dinner.
For outdoorsy types, cycling paths and walking trails snake all over the area. Nature of a different kind can be found at one of the many immaculately manicured gardens – at their best in the summertime – the Cotswolds are famous for.

Have a comment or question about this article? You can contact us on Twitter or Facebook.
Sign up. Be inspired. Travel.
Subscribe now for hand-picked holiday deals, inspiration and the latest travel tips, straight to your inbox.