Updated March 22, 2021
By Nigel Tisdall
When it comes to seeking out nature in all her raw and forceful glory, we tend to think of travelling to far-flung climes. B
ut, keep your eyes on the horizon and you risk missing the natural wonders on our doorstep. Europe has fiery volcanoes, dense primeval forests, soaring mountains and weirdly eroded landscapes – you just need to know where to look.
From the valleys of Norway to the plains of Turkey, up towering sand dunes and down staircases of waterfalls, these ten scenic marvels are, at most, a few hours' flight away.


1. Giant's sandcastle: Grande Dune du Pilat, Arcachon, France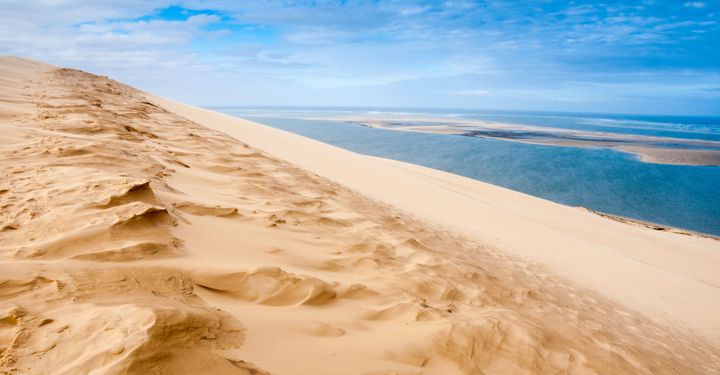 Europe's highest sand dune sits on France's Atlantic coast, a whopping 344ft high. Its mighty bulk rises up just south of the charming seaside town of Arcachon, like something left behind by a builder-giant.
Constantly preened by wind and waves, the Grande Dune du Pilat (also know as Dune de Pyla) is forever shifting shape, and very slowly shifting east. But don't worry, the Bordeaux vineyards are quite safe.
Climbing it is a serious step-aerobics class, but the views are worth the struggle. The breezy summit is a popular spot for paragliders, who leap into the air in such numbers that at times the sky looks like one of those computer screensavers where colourful shapes bob around in an endless, effortless limbo.


2. Fantasy fjord: Sognefjord, Norway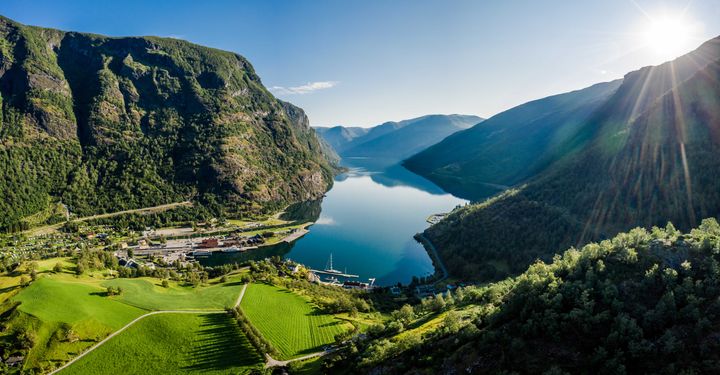 In southwest Norway, the world's longest ice-free fjord burrows its way inland for 127 miles. Flanked by steep mountains, a trip here feels like creeping into some immense hidden world.
Cruising is the most popular way to appreciate the epic scenery of the Sognefjord, which has several branches, including Aurlandsfjord, otherwise known as Norway's Grand Canyon. Here you can ride the unbelievably steep Flåm railway, which climbs up 9,639ft and passes through 20 tunnels.
As if this wasn't enough, you can also visit the largest glacier in continental Europe, which makes up almost half of the Jostedalsbreen National Park to the north.


3. Rock city: Göreme National Park, Cappadocia, Turkey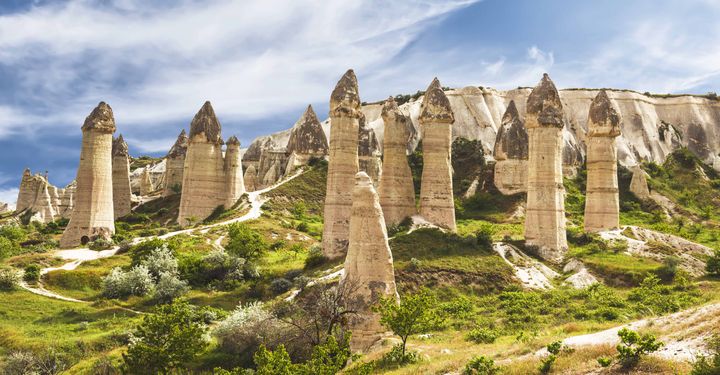 The world turns topsy-turvy when you visit the fabled "fairy chimneys" of the Göreme Valley, set amid the hot, dry plains of Anatolia. Differential erosion has created an otherworldly stone forest of massive tooth-like cones, psychedelic-hued pillars and oversized mushrooms that seem straight out of a fantasy film.
The soft rock, known as tufa, has attracted settlers since the fourth century, with residents carving out a bizarre underground world of cave dwellings and rock-cut churches adorned with Byzantine art. A hot air balloon ride at dawn is a favourite way to take in this unreal landscape, which covers some 200 square miles and was formed up to 11 million years ago.


4. Heavenly stairway: Plitvice Lakes National Park, Croatia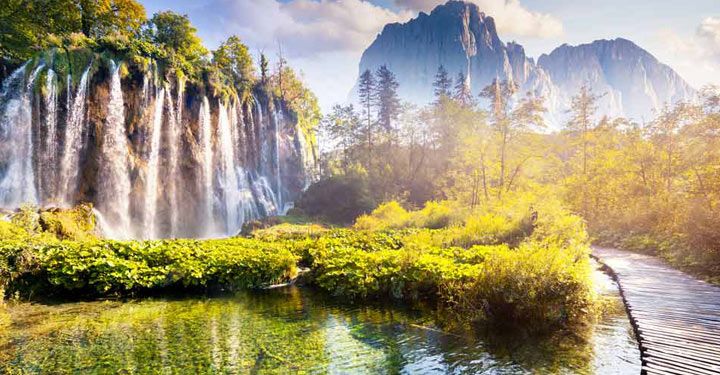 Around 95 miles south of Zagreb, Croatia's oldest and largest national park is centred on a series of 16 descending lakes linked by waterfalls that extends for 5 miles. Over 10,000 years in the making, this spectacular karst landscape is framed with forests and can be explored by foot, bicycle and on boat trips. The highest lake, Proscansko Jezero, is set 443ft above the lowest, Kaluderovac, and there are hiking routes ranging from two to six hours.
What makes it wonderful? The emerald colour of the water, the refreshing cascades, the dappled light in the forest, the sense of pure nature (no swimming or fishing is allowed) and the relentless power of the silvery waterfalls – the tallest, Veliki Slap, has a 230ft drop.


5. Alpine star: Matterhorn, Zermatt, Switzerland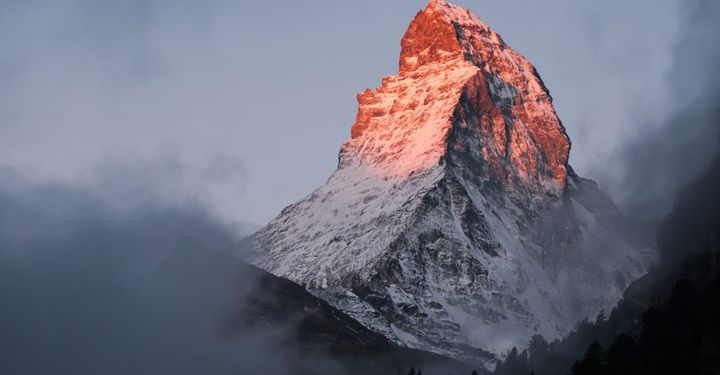 This magnificent and fearful peak on the Swiss-Italian border, which rises to 14,692ft, owes much of its fame to its imperious looks. The Matterhorn, with its haughty and isolated peak shaped like a rough-hewn pyramid, is clearly a king of mountains. It helps, too, that there are no cable car or ski runs to diminish its beauty.
And, of course, global recognition has been greatly assisted by the fact that its image graces the packaging of the world's most widely scoffed Swiss chocolate bar, Toblerone, which also mimics its triangular shape.
For a close view, head for the car-free town of Zermatt, one of Switzerland's premier ski resorts. Here there's a Matterhorn Museum, and an aerial cableway, the highest in Europe, that climbs up to Matterhorn Glacier Paradise. From this lofty viewpoint you can behold the mountain's south face – and another 37 Alpine peaks.


6. Underwater world: Jersey, Channel Islands, UK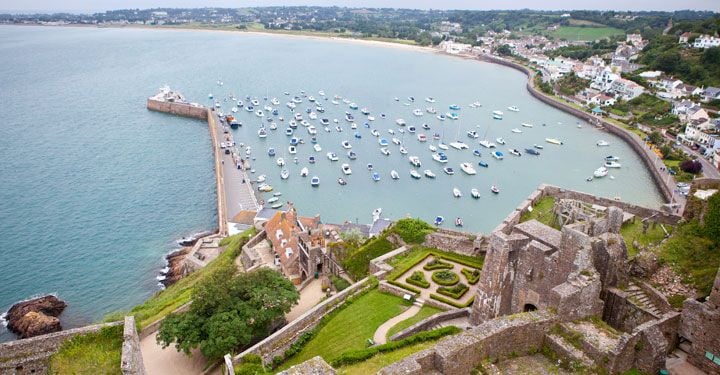 The island of Jersey, which is English but just off the coast of northern France, has some of the largest tidal ranges in the world. This can be as much as 39ft in spring, when its beaches are dramatically exposed, then deluged, twice a day. Vehicles often get caught out by the pace of the incoming sea, and rescue platforms are provided in case walkers get stranded.
When the tide is fully out Jersey almost doubles in size, and you can take long, guided "moonwalks" over the unearthly seabed that's revealed for a few hours. It's a secret ecosystem busy with strange plants and creatures, such as the sea squirt, snakelocks anemone and seahorse-like pipefish. Inevitably, participants are known as "lunatics", happily enjoying a trip to another world without having to don a spacesuit.


7. Northern delights: Aurora Sky Station, Abisko, Sweden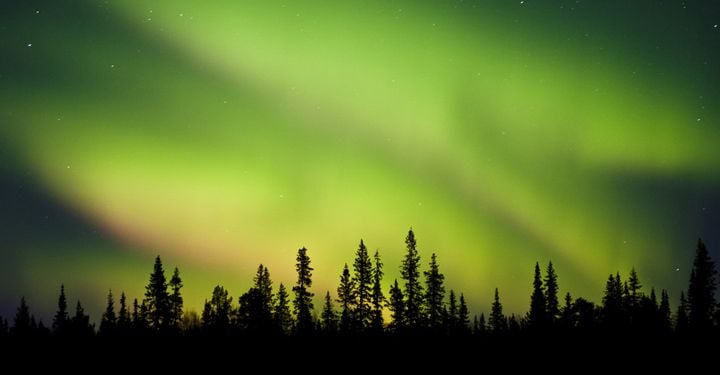 Sixty miles west of Kiruna, the northernmost town in Sweden, this mountaintop observatory sits in a sweet spot that offers some of the best chances of seeing the northern lights on the planet.
Created by fast-moving, electrically charged particles emanating from the sun, the aurora borealis is a free but elusive multicoloured light show that's one of nature's most mystical and spiritually uplifting wonders – even if you do have to stand around in the freezing cold to see it.
This far north, you can see these swirling displays any time from late September to early April, but October-November and February-March are considered optimum periods.
Reached by a chairlift, the Aurora Sky Station rests almost 3,000ft high with a café, shop, viewing platform and "watcher-overalls" provided to keep you warm. It's hard to cross your fingers when you're wearing thick gloves, but make sure you do…


8. Fire mountain: Mount Etna, Sicily, Italy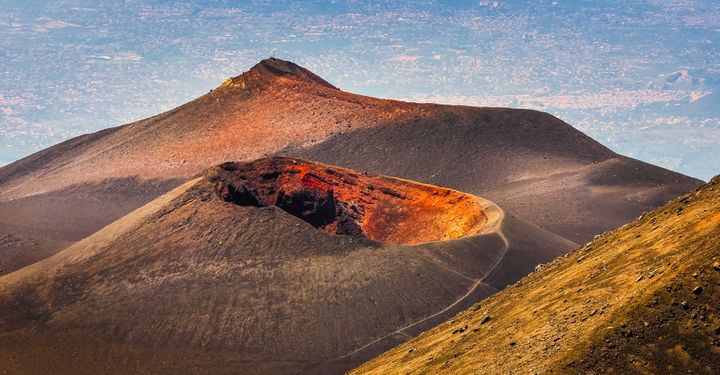 It smokes, it rumbles, it spews molten lava… Mount Etna is Europe's highest active volcano and can be appreciated in numerous ways. In summer you can venture up its brutish slopes by cable car and 4×4 vehicle, then trek to the summit or nearby craters with a guide if conditions allow. In winter, its ashen flanks become a ski resort.
You can behold it from the Ferrovia Circumetnea, a 68-mile private railway line that started running in 1898 and circles its base at a leisurely pace. Or you can sit on your hotel terrace, drinking the intriguing wines produced in its volcanic foothills and feeling happy that you're admiring this volatile peak from a safe distance. Salute!


9. Irish charmer: Giant's Causeway, Co Antrim, Northern Ireland, UK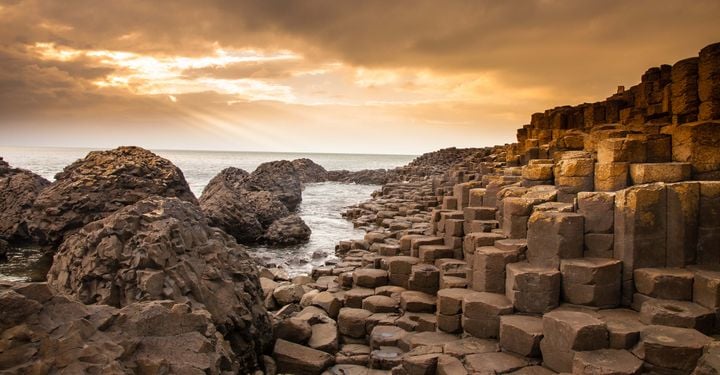 When supermen fight, it's best to get out of the way. Legend has it that this puzzling procession of 40,000 basalt columns marching into the sea was created by the Irish giant Finn McCool in preparation for a battle with his Scottish rival Benandonner.
Less fancifully, the Causeway was born when the land mass of Europe split away from North America nearly 60 million years ago, with lava flows and erosion patiently adding the finishing touches.
Now these time-smoothed hexagonal rocks are a World Heritage Site that attracts a million visitors annually, and make a fine spot for an exhilarating clamber beside the raging Atlantic waves.
And it's not just about the big boys. One reason this area is protected is because it's home to the rare narrow-mouthed whorl snail, less than two millimetres tall, which somehow escaped those giant boots.


10. Into the forest: Bialowieza National Park, Poland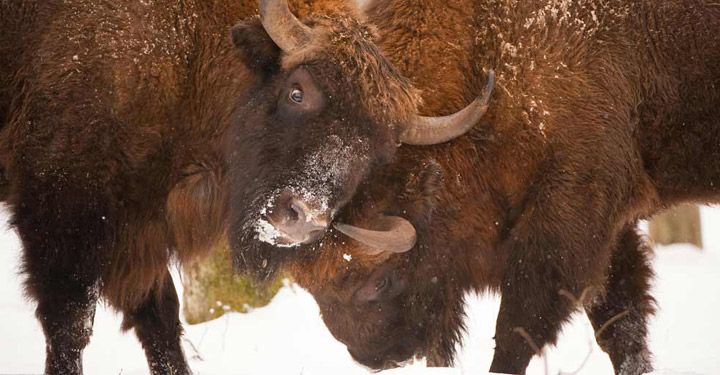 Straddling the frontier between Poland and Belarus, the Bialowieza Forest is one of the last remnants of the great primeval forests that once covered much of the Central European lowlands.
It's also home to the continent's largest land mammal, the European bison, which has been reintroduced into its wilds. You can see some in the European Bison Show Reserve, which also houses curious animals such as the tarpan (a type of horse) and the zubron (a cross between a bison and a cow).
A guide is necessary to visit the forest's ancient heart, which has escaped human interference and is sternly known as the 'strictly protected area'. Today it's a chaotic battlefield of fallen trees and dead wood where new growth struggles for survival – nature how it chooses to be.


Have a comment or question about this article? You can contact us on Twitter or Facebook.