Lads Ladies And Lovers The Best Destinations For Group Holidays
Lads, ladies and lovers: The best destinations for group holidays
Whether you're off on holiday with the lads for a long overdue catch up, are heading away on a hen do with the girls or are getting a few couples together for a fun-filled break, there are plenty of places to choose from just a short flight from the UK.
Here are our top picks for group breaks, whatever you're after.
The boys
Best for alternative nightlife: Berlin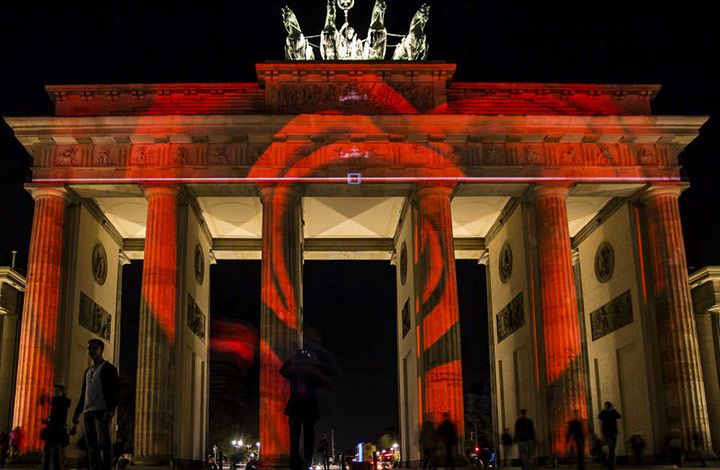 Berlin's nightlife needs no introduction. From sweaty electro-pumping warehouses to authentically quirky beer halls, the German capital caters nicely to all types of hedonist.
Down and around Hackesche Höfe and Oranienburger Straße you'll find bars, clubs and restaurants buzzing with locals and tourists alike. For the more avant-garde among you, Kreuzkölln is Berlin's answer to hip counter culture where the cool kids go to drink in front of their MacBook pros – think Shoreditch or Manchester's Northern Quarter but not as forced.
And, by day, beer bikes, go-karting, bubble football and firing range fun are all yours for the taking in Berlin.
Best for football fans: Barcelona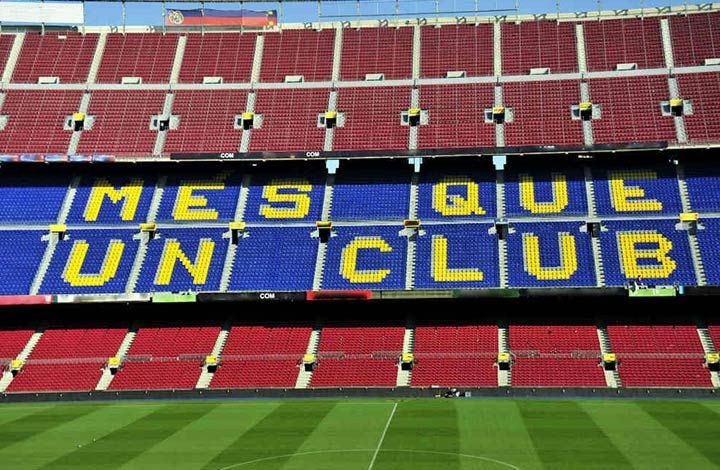 Barcelona boasts the lot when it comes to a lads-only break. Not only is the Catalan capital known for its late, fervent nightlife, but it's also the home to the closest thing football has to a divine entity: Lionel Messi.
With a capacity of around 100,000, tickets for Barca's Camp Nou aren't too difficult to come by – unless Real Madrid are in town. For a lesser league game, you can snap up tickets for as little as €39 from the official site.
During the day, Barcelona's La Rambla takes the form of an open-air theatre with human statues, troops of acrobats and every other type of street performer you can think of putting on a show. At night, the famous street turns into a nightlife hub for thirsty tourists. Nearby, you'll find the Gothic Quarter and Raval areas or, down on the beach, Port Olympic is lined with chic open terrace bars that spill onto the beach.
If the beautiful game and clubbing's not your thing, there's also a killer beach to stretch out on. Go on, grab a few Estrellas and hit the sand – win, win.
The girls
Best for shopping: Paris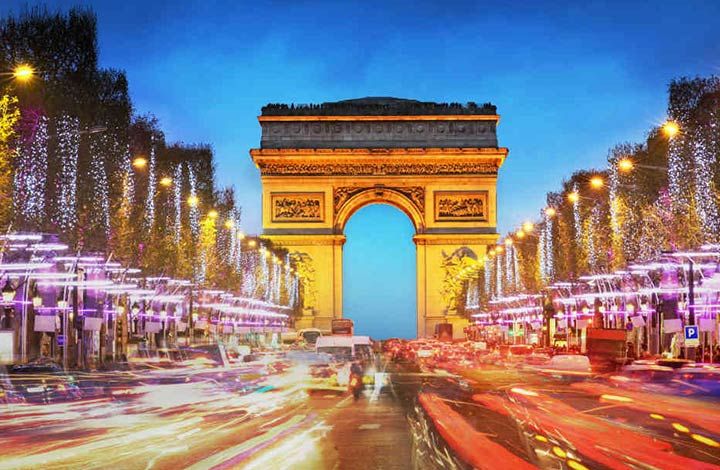 Fancy catching up with the girls over some fine food and wine? From the Parisian bistros and wine caves of Montmartre to the hip bars of Paris St Germain, there's plenty going on in the French capital to suit even the fussiest of travelling companions.
Paris is also known for its incredible shopping, which is so varied and extensive that most groups looking for a retail fix will be satisfied. Although many people head straight to the Champs Elysee, with its abundance of big-name shops, there are also food markets to drool over, the trendy boutiques of the Palais-Royal to admire plus Paris' finest department stores including Printemps, Galeries Lafayette and Le Bon Marché where you'll find treats a plenty.
Best for spas: Budapest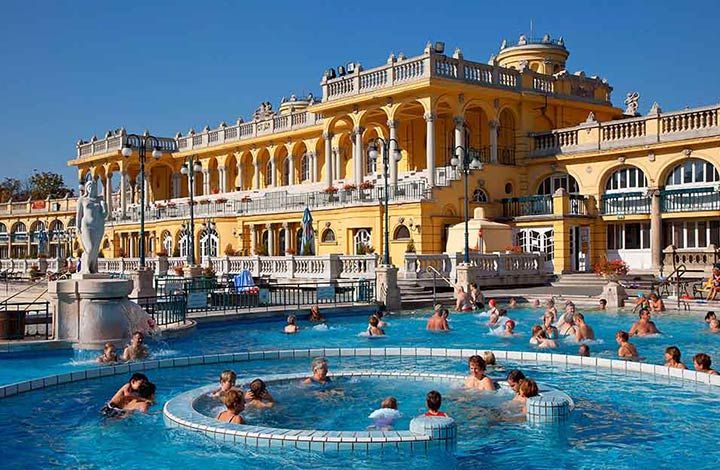 Take all of the best parts of a spa break (and more), add elaborate cakes and pastries and mix them together with some of the cheapest drinks in Europe and you'll come up with a near-perfect girls' escape in Budapest.
With 118 springs providing more than 70 million litres of thermal water a day, spa enthusiasts could (literally) spend their whole break wallowing in medicinal waters. To avoid arguments, decide as a group whether you're after a large complex such as the Gellert Baths or Szechenyi Baths with huge outdoor pools and treatments galore or traditional Turkish baths such as the Rudas Bath.
And, after all of that (ahem) medicine, you deserve a treat. In the recent City Costs Barometer by the Post Office, Budapest emerged as the cheapest city in Europe for a drink making the Hungarian capital an excellent choice for a good-value night out. Or, if you've got more of a sweet tooth, indulge in one of the grand cafes that will tempt you throughout your trip.
All together now – best for couples
Best for bar hopping: Lisbon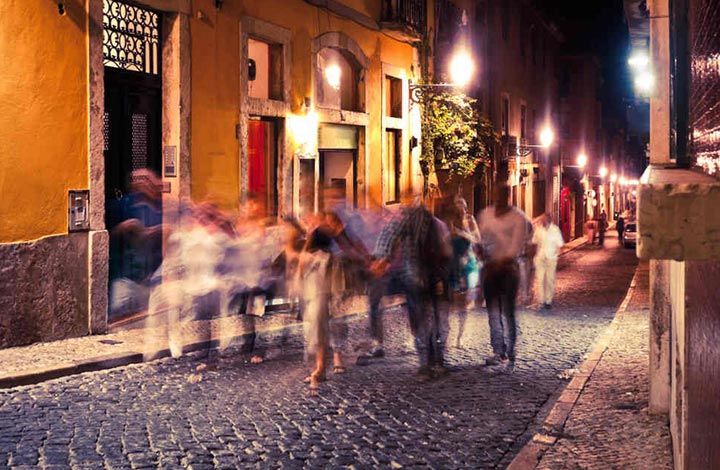 The Portuguese capital is known for its lively nightlife, warm climate and picturesque waterfront – all of which are great ingredients for a couples' break.
Different sides of Lisbon's personality come alive in a number of neighbourhoods. To be close to the best nightlife stick to the Barrio Alta, the city's main centre for bars, clubs and pubs. Things start late and finish later in Portugal so prepare to bar hop the neighbourhood's cobbled streets until the wee hours!
Escape for some quiet time with your other half (or walk off your hangover as a group) with a stroll along the River Tagus in the beautiful Lisbon sunshine or along the Passeio das Tagides, a board walk over the river, to the Parque das Nacoes.
Alternatively, hop on a train to the neighbouring beach towns of Cascais and Estoril for some fun on the sand.
Best for hidden surprises: Dubrovnik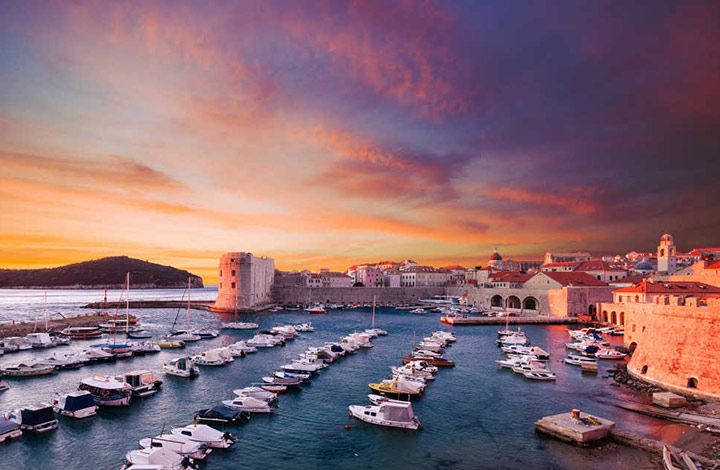 A beautiful walled city on the water, Dubrovnik's combination of historic charm and vivid nightlife makes it the perfect place for a group of couples to unwind and party at the same time.
You can join the throngs of other tourists at starting at Placa Street in the Old Town as the nights gets going, but don't be afraid to explore the city yourself: there's always something new and exciting hidden away down Dubrovnik's old, winding streets.
Look out for the Buza bar which you reach through a tiny doorway in the city walls. Here you can enjoy a romantic candlelit drink as a couple by night or a swim and an informal drink by day as a group.
What makes the Croatian city perfect for couples is its location. Although you're staying within a walled city, you are perfectly placed to explore the area around Dubrovnik – ideal for those times you and your partner want a bit of your own space. Boat tours of the nearby Elafiti islands, trips to the island of Korcula and the panoramic views from Dubrovnik's cable car are all great excursions – and the perfect excuse to slip away.
Have a comment or question about this article? You can contact us on Twitter or Facebook.