Covid-19 advice:
Understand the traffic light system and check FCDO updates before you travel
Find out more
Retail therapy! The world's best shopping destinations
Shopping abroad has a glamour that can't be matched by pounding the pavements of your local high street.
In these heavenly shopping hubs, you'll want to browse and barter your way from gleaming mega-malls and exclusive designers to late-night markets. Because 'shop until you drop' is for quitters.
Best for all that glitters: Dubai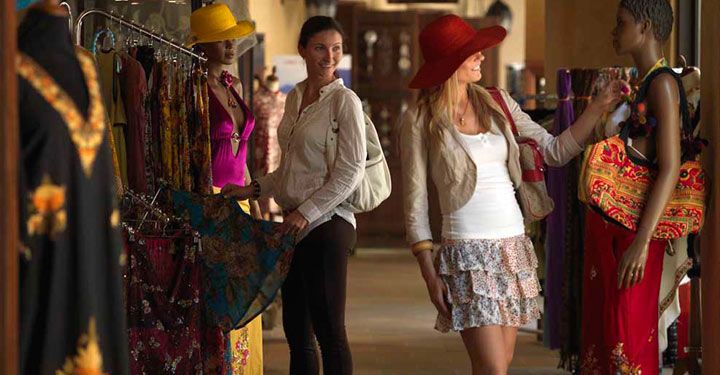 Record-breaking skyscrapers, palm-shaped resorts and indoor ski slopes make Dubai a playground for the ultra-rich. But the city-state's smorgasbord of malls and markets means plentiful pickings for all price ranges.
Gawp at the world's largest shopping centre, Dubai Mall, or check out the architectural oddities of Wafi Mall, loosely themed around ancient Egypt.
Peek at how the 0.1% shop with a trip to the Gold Souk, stacked high with bullion, before wending your way through ceiling-high piles of pashminas and silks in the enormous Old Souk.
Finally, fire your senses at the memorable Spice Souk, grabbing rare spices and take-home edibles such as stuffed dates.
Best for cutting-edge couture: Milan, Italy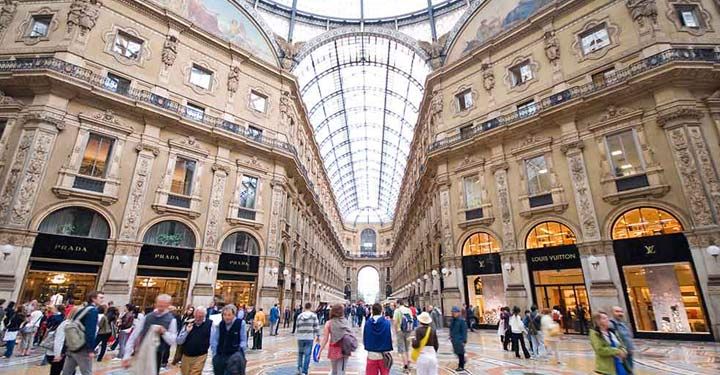 Milan's Galleria Vittorio Emanuele II, with its soaring iron and glass dome, is a shopping centre with the look of a swanky art gallery. It's a fitting ambience for Italy's fashion capital, where wardrobes are upgraded with the seriousness and care of painting the Sistine Chapel.
Beyond the Galleria, explore the rest of the quadrilatero della moda, a square of upscale streets. Via Monte Napoleone is the place to get shod in exclusive Italian footwear, gaze at iconic brands from Armani to Versace, and pause for Italian cornetti (pastries) – just don't get crumbs on your brand-new Valentino purse.
Best for stimulating the senses: Delhi, India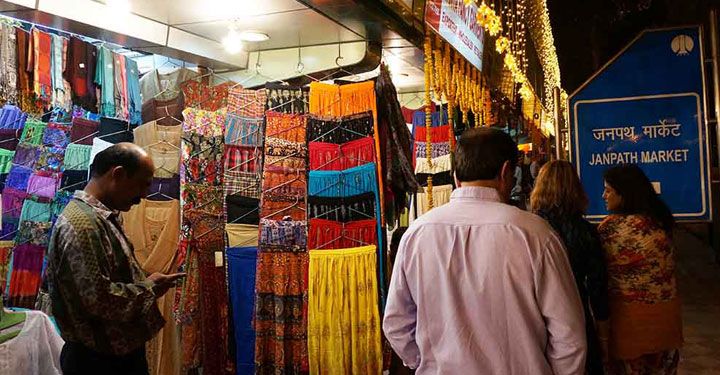 Shopping in Delhi is as much of a sensory overload for shoestring budgets as for expensive tastes. Gold-trimmed saris pile market stalls at Chandni Chowk, where you can haggle for electronic goods, carpets, ornaments and a rainbow of confectionery. Eat deep-fried jalebi on the spot, but sweet treats like barfi (cashew candies often decorated with silver leaf) can be taken home.
For a less frenetic pace, head to Dilli Haat for embroidered lanterns, handbags and tempting street food. If after all that market haggling you feel the urge to flex your credit card, join fashionistas and expats at Khan Market, crammed with global brands and designer outlets.
Best for a pick 'n' mix of British styles: London, UK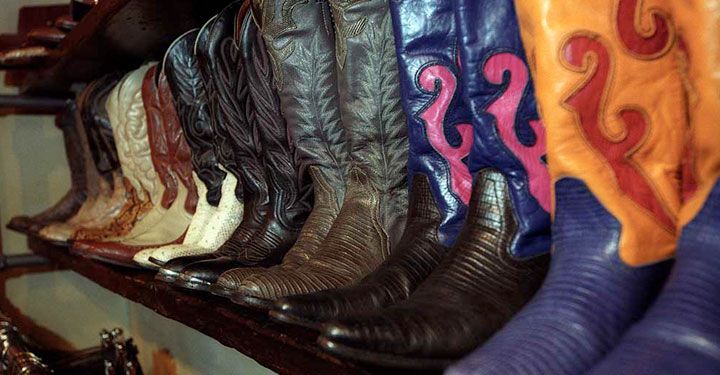 London's Oxford Street is justly famous for fashion outlets and department stores. But the capital's other shopping enclaves have a more diverse buffet of styles.
Start by browsing iconic Knightsbridge malls such as Harrods and Harvey Nichols. Follow the clicking of Louboutin heels towards Marylebone High Street, home to chic boutiques and Saturday market Cabbages and Frocks, a modish mix of organic produce and designer clothing.
For a grungier vibe, brave the crowds at Camden Town, where Victoriana and handmade furnishings are sold wall-to-wall with fetish clothing at The Stables.
End in east London's hip Shoreditch for vintage gear and comics at Old Spitalfields Market, or for Sunday morning blooms at world-famous Columbia Flower Market.
Best for A-list shopping: Chicago, USA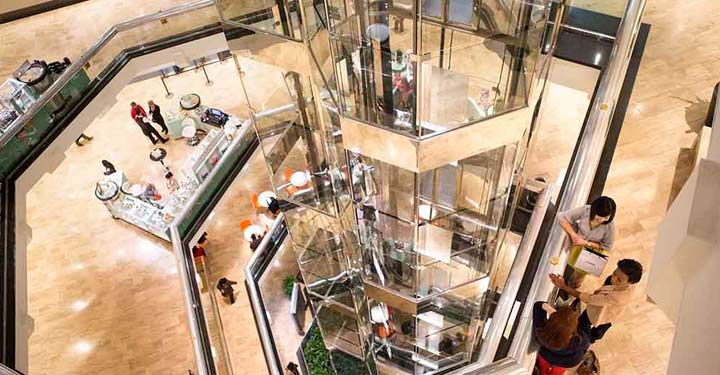 Forget New York for your next USA shopping break! Along Chicago's Magnificent Mile, you can't swing a Cartier handbag without hitting a shiny mall or designer clothing outlet. The holy trinity consists of vertical mall Water Tower Place; the Shops at North Bridge; and 900 North Michigan, home to Bloomingdale's and a treasure-trove of luxurious lifestyle stores.
Even pooches get the star treatment: if you're missing Fido back home, you can shop for a Starbucks-themed chew toy at high-end pet superstore Tails in the City.
For something cheap and cheerful, artsy Maxwell Street Market brims with second-hand curios and clothing each Sunday, plus excellent Mexican street food.
Best for a masterclass in Scandinavian design: Stockholm, Sweden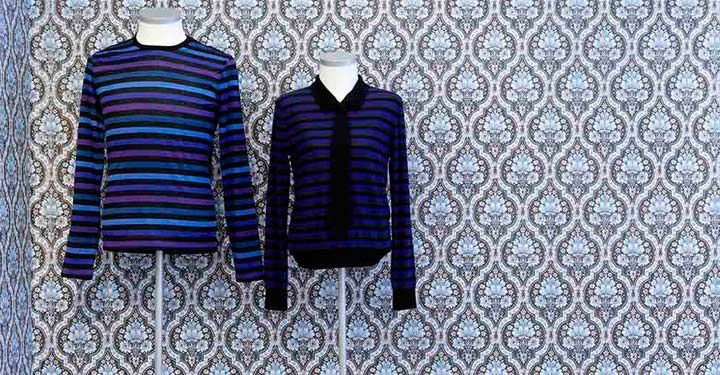 Stockholm's trim furniture and slick fashion will make you forget IKEA in less time than it takes to say 'flatpack shelving unit'.
First, lose yourself in the laneways of Gamla Stan: this atmospheric neighbourhood dates to the 13th century and is now packed with designers; find smooth glassware at Made in Stockholm and kitsch prints in Blå Gungan.
Trendy Södermalm has a more alternative vibe, with avant-garde clothing stores such as Nitty Gritty. For a more regal shopping experience, stride north to Östermalm, an exclusive shopping district that locals say is a favourite of Sweden's royal family.
Best for dressing to impress: Hong Kong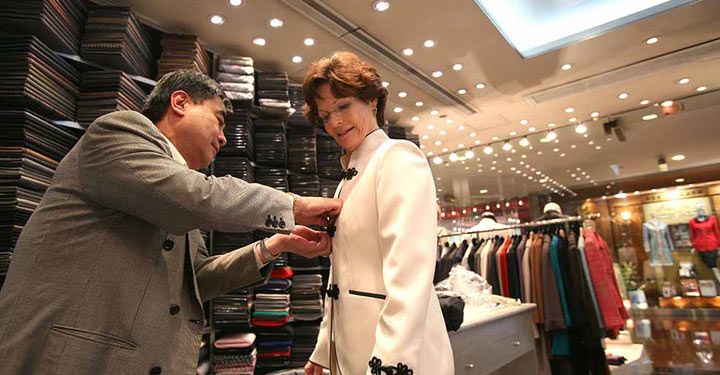 Sagging sleeves and straining seams, begone! Hong Kong's industrious tailors, mostly in the Kowloon area, can craft clothing to fit your every contour. Best of all, these lightning-fingered tailors can whip up a bespoke suit within 24 hours, making Hong Kong an irresistible fashion layover destination.
If sharp suits aren't your thing, find off-the-rack fashions along Cheung Sha Wan Road, or step back in time on Cat Street, where jade jewellery and antiques change hands. Finish with a rummage at Temple Street Night Market, for sleep masks, comically misspelled T-shirts and midnight snacks.
Best for cut-price luxury in a pint-sized nation: Andorra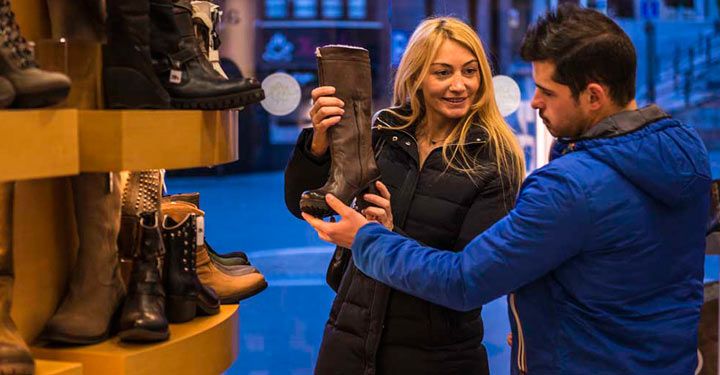 Petite Andorra – all 468 sq km of it – enjoys lower taxes on goods from electronics to designer clothing and perfume, with the best bargains in capital Andorra la Vella.
Start on Avinguda Meritxell, which glitters with watches and jewellery; try family-run Cellini, a jeweller and watchmaker with an ethical diamond guarantee.
Follow the fragrant breeze a few minutes' walk west towards Avinguda Príncep Benlloch, packed with perfumeries and cosmetic stores such as all-organic Mi Natura. Leading from the southern end of the street, you'll find automobile and electronics hub Avinguda de Santa Coloma.
Andorra is a non-EU country, so check how much you can take home before maxing out your credit card.
Book flights to Andorra la Vella
Best for fashion-forward markets: Buenos Aires, Argentina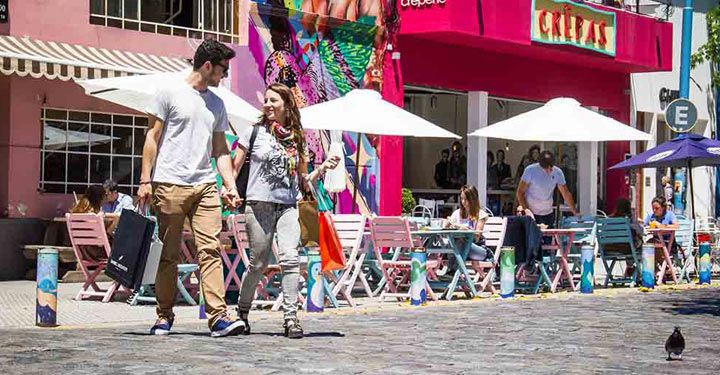 Argentina's edgy fashions shine brightest at the capital city's outdoor markets. Here in the shade of trees, often to a soundtrack of street music, local artisans sell quirky clothing, hand-stitched leather bags and drinking vessels (designed for sipping mate, South America's most convivial beverage).
Each Sunday, sprawling Feria de San Telmo dazzles shoppers with its antiques, handicrafts and knick-knacks. Meanwhile smaller Feria Plaza Serrano has provocative clothing, rock-star leatherware and souvenirs to put a bulge in your shopping bag (afternoons to early evening on Wednesday to Sunday).
A tranquil alternative is craft haven Galeria Patio del Liceo, home to local artists and booksellers.
Best for haggling over spices and silver: Istanbul, Turkey
So you think you drive a hard bargain? Put your bartering to the test in Istanbul's cavernous Grand Bazaar.
Founded in the mid-15th century, this historic mall has swelled to more than 3,000 shops, peddling silver jewellery, spices, Turkish delight rolled in pistachios, and the city's legendary carpets (best skipped if you're flying hand-luggage only).
Prices are agreed in a style that's centuries old: light banter and a glass of mint tea. Suggest 60-70% of the first price you're offered, smile as you barter, take your time, and agree on a price somewhere in the middle.
If this behemoth of bazaars sounds overwhelming, venture to Arasta Bazaar behind the Blue Mosque, a small array of stalls with luxurious cottons and ceramics.
Have a comment or question about this article? You can contact us on Twitter or Facebook.
Sign up. Be inspired. Travel.
Subscribe now for hand-picked holiday deals, inspiration and the latest travel tips, straight to your inbox.