Shakespeares Stratford Walking In The Footsteps Of The Bard
Shakespeare's Stratford: Walking in the footsteps of the Bard

Have you ever said you're in a "pickle", have "green-eyed jealously" or called someone "bloody-minded"? Without knowing it, you're quoting Shakespeare, the world-renowned playwright from Stratford-upon-Avon in Warwickshire.
The way we communicate today is heavily influenced by the Bard of Avon so, while the 400th anniversary of William's death is being marked this year, I decided to head to his birthplace and old stomping ground to learn more about what made him tick.
Want to do the same? Here's where you need to visit…
"I long to hear the story of your life" Shakespeare's Birthplace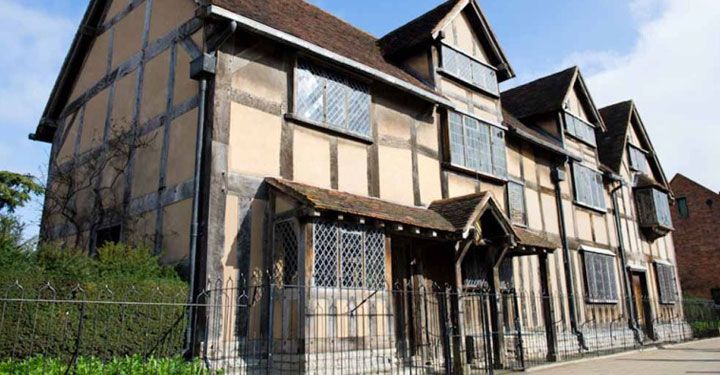 The house where Shakespeare was born, grew up and then later inherited is the obvious place to start immersing yourself into the life of the Bard.
The interior of this 16th-century building in the centre of Stratford recreates the environment in which William, the third child of John Shakespeare and Mary Arden, grew up.
Stand in the room where he was born in 1564, imagine the daily family meals in the kitchen and create all kinds of stories about what went on in the glove-making workshop of Shakespeare's colourful father, John.
The house itself is complemented by an exhibition on how Shakespeare has been celebrated through the years – from a Lego bust of the Bard to cinema rooms with recordings of his plays projected on to the walls.
There are also performances on demand of scenes from his plays in the gardens, plus all kinds of characters are ready to bring the Bard's Stratford to life, from musicians to gamblers ready to teach you a trick or two.
More: Shakespeare's Birthplace (Henley St, Stratford-upon-Avon CV37 6QW)
"O this learning, what a thing it is!" Shakespeare's Schoolroom & Guildhall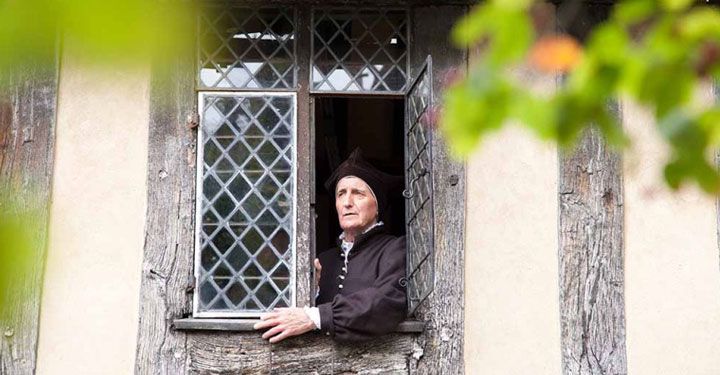 Newly opened as an attraction in April 2016, the school Shakespeare attended from the age of seven until 14 is a must-visit to gain an insight into where he was inspired to write and act by his lessons and by performances by visiting theatre companies.
Here you can enjoy a Shakespeare-esque Latin lesson from the resident school master, learn about the stories of past pupils who etched graffiti into the prefects' table, and sit in the room Shakespeare was taught in.
The schoolroom is above a guildhall, the previous headquarters of Stratford Borough Council, where William's dad would have attended meetings as a bailiff and mayor.
Interactive displays bring recently-discovered medieval wall paintings from the building back to life while a film narrated by historian, Michael Wood, gives more insight into the Bard's life.
More: Shakespeare's Schoolroom and Guildhall (Church Street, Stratford-upon-Avon CV37 6HB)
"The course of true love never did run smooth" Anne Hathaway's Cottage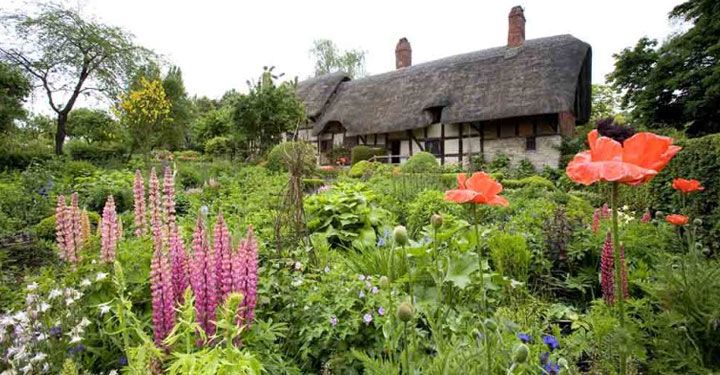 Many of Shakespeare's greatest plays involve a complicated love story, so imagine the Bard on his own mission to woo future wife, Anne, on a visit to her family home.
The thatched Tudor cottage with extensive gardens is in the charming village of Shotttery, a half-hour walk or 10-minute drive out of the centre of Stratford. There's plenty to discover, including original furniture in the Hathaway home, sculptures in the nine acres of grounds, and a woodland walk.
As to whether Shakespeare's own romance was complicated, the 18-year-old Bard married a 26-year-old Anne who was already three months' pregnant with their daughter Susanna – make your own mind up!
More: Anne Hathaway's Cottage (22 Cottage Lane, Shottery, Stratford-upon-Avon CV37 9HH)
"Thou know'st 'tis common; all that lives must die"Holy Trinity Church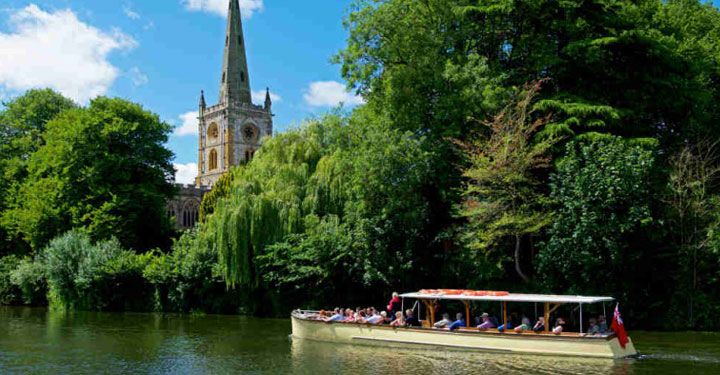 This church on the banks of the Avon is where Shakespeare and his wife Anne are buried, along with other members of his family.
Aged just 52 when he died in 1616, Shakespeare is buried in the chancel within the church itself rather than in the graveyard. This is not due to his life achievements but rather the fact that he bought the right to be buried in the chapel.
He was also baptised in the same church and, close to the chancel, you can see the register entries for his baptism and burial.
Be aware though that this church is still a place of worship, so check for timings of events or services before your visit.
More: Holy Trinity Church (Old Town, Stratford upon Avon CV37 6BG; 01789 266316)
"All the world's a stage" Royal Shakespeare Company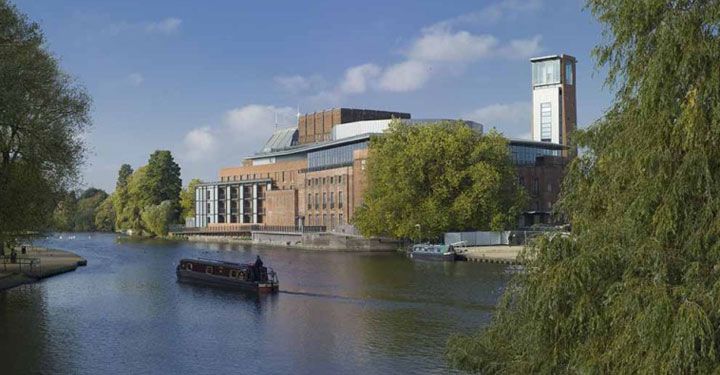 No trip to Stratford would be complete without a visit to the RSC on the banks of the River Avon to see a performance of one of Shakespeare's works.
The modern theatre, with its stage jutting, catwalk like, into the auditorium, is a space that immerses the audience into performances. And, in the adaptation of Cymbeline I watched, a screen on the back wall (with everything from selfies to translations projected on to it) helped to bring the modern interpretation to life for a tech-savvy generation.
Find out what's on during your trip here.
More: Royal Shakespeare Company (Waterside, Stratford-upon-Avon CV37 6BB; 01789 403493)
"We are time's subjects, and time bids be gone"More places worth visiting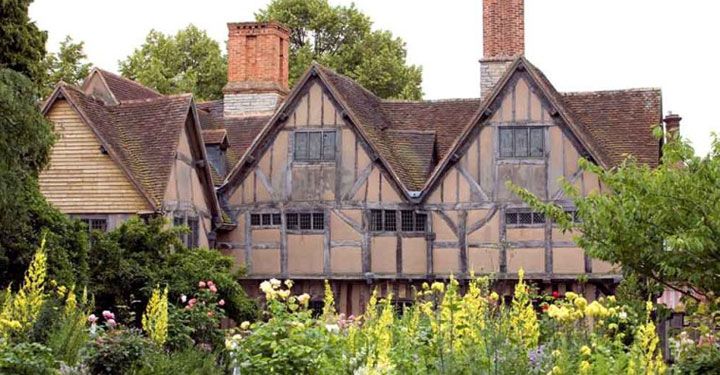 If, like me, you'd like to pack a lot into your Shakespeare-themed adventure, or if you're in the area for longer than a weekend, it's worth adding Hall's Croft (Old Town, Stratford-upon-Avon CV37 6BG), to your itinerary.
The home of Shakespeare's daughter Susanna, the building currently houses an exhibition on the First World War, Stratford and Shakespeare, and gives you a chance to learn about the privileged life of the Bard's offspring.
Worth the trip out of Stratford, especially if you have kids, is Mary Arden's Farm (Station Road, Wilmcote CV37 9UN). The working Tudor farm has everything from falconry displays and archery to animals and a kitchen where you can watch typical food from the time being prepared.
"Good wine is a good familiar creature, if it be well used" Where to stay and eat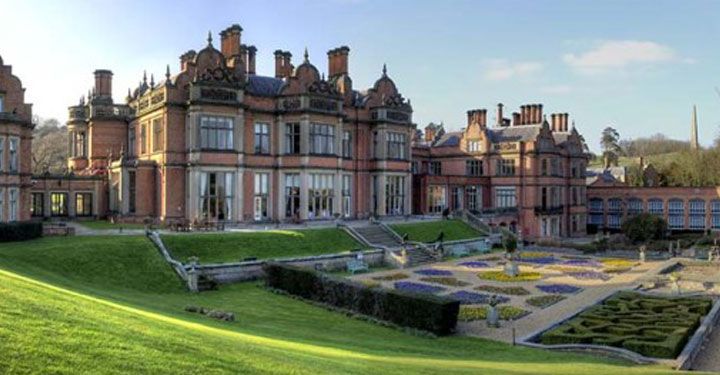 A short walk from the centre of Stratford, through the countryside the Bard loved, is The Welcombe hotel, an imposing 19th-century mansion with an excellent spa. Stay here and assume the position of a lord or lady for the weekend as you admire your grounds.
Compare hotels in Warwickshire
If sightseeing is your priority on a trip to Stratford, consider eating in one of Shakespeare's houses as the restaurants offer staples such as afternoon teas and sandwiches alongside authentic period food such as potage.
A good spot for a pre-theatre meal is Number 9 Church Street (9 Church Street CV37 6HB; 01789 415 522) where an imaginative two- or three-course pre-theatre menu is served for £14 or £18 per person respectively.
For more information on attractions, places to stay and restaurants, see www.shakespeares-england.co.uk
Have a comment or question about this article? You can contact us on Twitter or Facebook.