Covid-19 advice:
Understand the traffic light system and check FCDO updates before you travel
Find out more
Six of Europe's most authentic Christmas markets

September 12, 2019

It seems almost every city, town and hamlet in the land has its own Christmas market these days – it sure is a good way to bring in the crowds.
But the odd neon Santa, barrel of fruity plonk and stalls flogging pricey trinkets knocked up in Taiwan, rather than a elven workshop, do not a genuine Christmas market make.
Some of these seasonal gatherings have been around a little longer than others, thank you very much – make that five centuries longer.
From Vankenburg to Vilnius, via Brussels, you'll find the gifts are more genuine, the stallholders' smiles twinklier and the Glühwein , er, Glüh-ier at these top-notch Christmas markets.

1. For old world charm: Strasbourg, France
From November 22 to December 30, 2019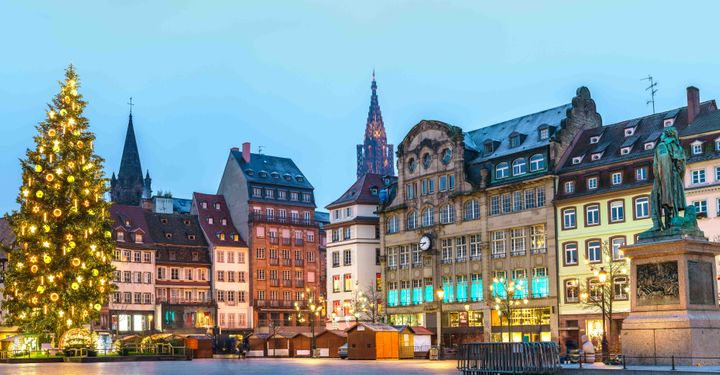 Home to arguably the oldest Christmas market in Europe, Strasbourg deserves its title the Capital of Christmas. The Christmas market in the northern French city dates to 1570 and retains a thoroughly authentic feel.
With its semi-timbered houses, winding streets and attractive squares, the capital of Alsace oozes an old world atmosphere even more fervently at the festive time of year.
Elaborate decorations, glittering lights and wooden chalets line the streets with tempting displays of spiced bread, tart flambé, caramelised apples and handcrafted goods.

2. For a really cosy Christmas: Valkenburg, Holland
From November 15, 2019 to January 5, 2020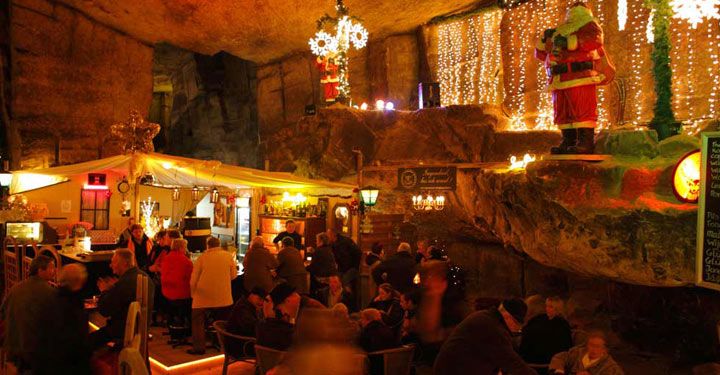 The little Dutch town of Valkenburg offers a unique take on a Christmas market – it's held in the Velvet Caves, a maze of 12th century passageways beneath the remains of the city's castle.
A Christmas parade, with floats and dancers, also passes through the car-free town centre every evening during the season.

3. For romance: Innsbruck, Austria
From November 15, 2019 to January 6, 2020
Charming Innsbruck offers a romantic Christmas retreat in a gorgeous Alpine setting. Snow-capped peaks provide the perfect backdrop to the twinkling lights in the decorated streets of the city below.
See the magnificent tree decorated with Swarovski crystals at Marktplatz and head to the heart of the medieval old town at dusk to hear trumpeters playing carols from the 15th century Golden Roof, the city's signature building.
Down the alleyways, you'll find giant mannequins and fairy tale figures such as Sleeping Beauty and Little Red Riding Hood.

4. For foodies: Angers, France
From November 23, 2019 to January 5, 2020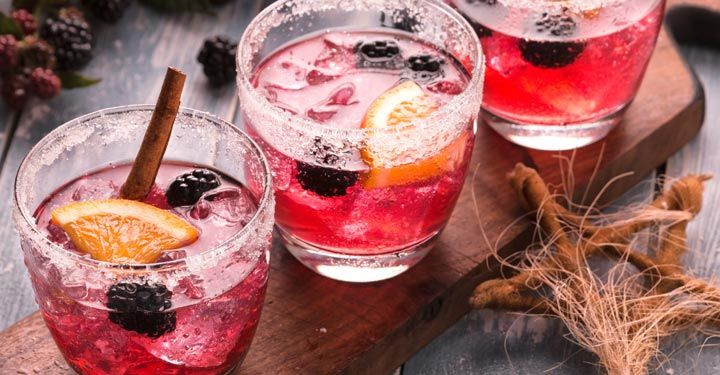 The Soleils d'Hiver (Winter Suns) Festival in the French city of Angers is a beacon for the culinarily inclined Christmas shopper.
Gourmet stalls in front of the town's theatre serve up a feast of delicacies from not only the Loire Valley but throughout France. Chew on delicious nougat, chomp on pommes d'amour (toffee apples) and sip the local version of mulled wine – vin chaud – while keeping your eyes out for unusual gifts.
Even better, the handy location of Angers for the Channel ports lets you stock up on good value seasonal beverages at the nearby supermarchés.

5. For entertainment and buzz: Brussels, Belguim
From November 30, 2019 to January 5, 2020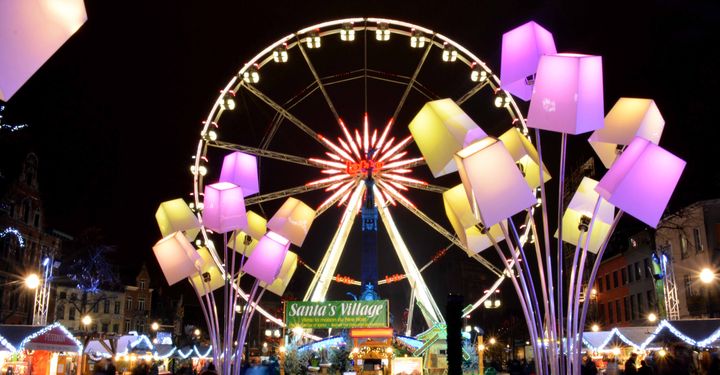 The sprawling Winter Wonders Christmas market in Brussels boasts more than 200 stalls, extending for around a mile and a half in the centre of the city.
Set in the stunning Place Sainte Catherine, the market has an illuminated big wheel, a toboggan slope and ice skating rink. Taste pan-European treats while browsing the quality handicrafts on offer. And don't forget to pick up some scrumptious Belgian chocolates on your travels – even if they don't make it home!
The Sound and Light show is another highlight at the Grand Place UNESCO World Heritage Site, while kids will have fun on the traditional merry-go-round.

6. For a musical Christmas: Vilnius, Lithuania
From November 30, 2019 to January 7, 2020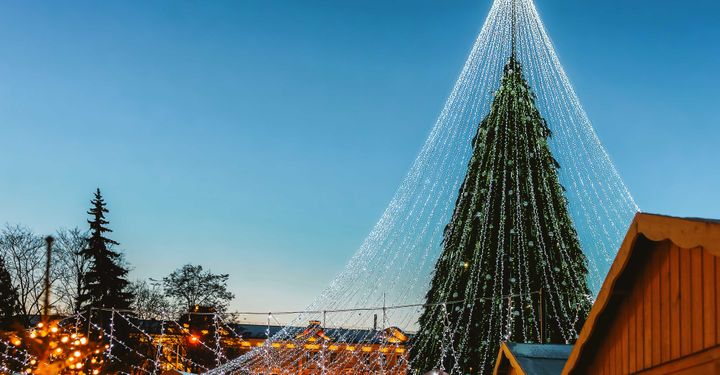 This Eastern European Christmas market pulls out all the stops, with the city's television tower transformed into an enormous glittering tree more than 500ft high, bedecked with coloured light bulbs.
Music is central to the celebrations, with concerts and carol-singing at cafes and music halls throughout Vilnius and numerous churches at the city's 50 churches.
Firework displays are also part of the fun.

Have a comment or question about this article? You can contact us on Twitter or Facebook.
Sign up. Be inspired. Travel.
Subscribe now for hand-picked holiday deals, inspiration and the latest travel tips, straight to your inbox.