October 16, 2020
From vast national parks and glorious lochs to the stunning coastal regions that skirt its isles, the United Kingdom is blessed with an incredible landscape. And while it would be almost impossible to cover off all of Great Britain and Northern Ireland's outdoor adventures, we've rounded up a snapshot of our favourites for some weekend inspiration.


Best outdoor adventures in England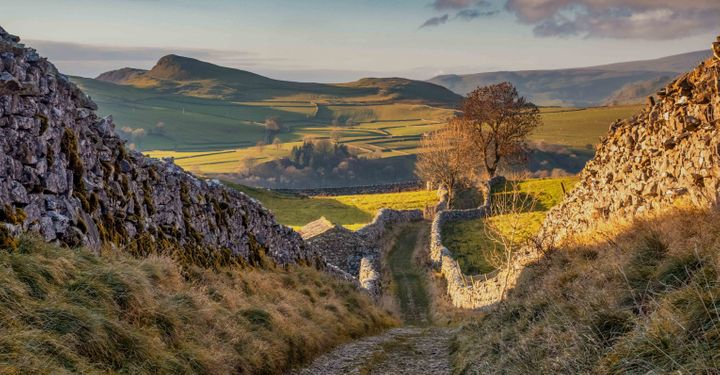 England's many national parks make it an excellent country for hiking all year round. The Lake District and the Peak District are known as two of the best national parks in the UK for getting your hike on, but for those who want a challenge, the Yorkshire Three Peaks Challenge – where walkers summit Whernside, Ingleborough and Pen-y-ghent in one day – has become a popular alternative.
Depending on the route, the walk can be as long as a marathon (42km/26 miles), with almost 1,600m (5249ft) of ascent and descent. Other impressive English walks include the epic 429km (267-mile) stretch from Derbyshire to the Scottish Borders known as the Pennine Way and the Cotswolds Way, which winds for 164km (102 miles) through the pleasant rolling hills of England's countryside.
England's national parks aren't only for walking, however, and the Peak District, as you'd expect from the name, is perfect for rock climbers of all levels. In fact, the park is said to have some of the most challenging climbs in Europe, such as Stanage Edge and the Roaches.
If you feel more at home in the water than halfway up a cliff face, you don't have to look too far. Cornwall is the UK's best-known surfing spot – its best beaches include Fistral in Newquay, Gwithian near St Ives and Polzeath near Padstow, which all host well known surf schools. Watergate Bay, a few miles up the coast from Newquay, is another gorgeous spot to visit and a great place for lessons; Extreme Academy is a good option for beginners.
Those more fascinated by the subterranean world than the outdoors above might like to experience one of the UK's many extensive cave systems. Wookey Hole in Somerset is an especially good choice for families, with a number of other attractions available in addition to the beautiful limestone caverns that have formed over countless millennia.
If you're based in London, the 242km (150-mile) London LOOP is a great one to tackle over, and there a number of excellent circular walks all across the country.


Best outdoor adventures in Scotland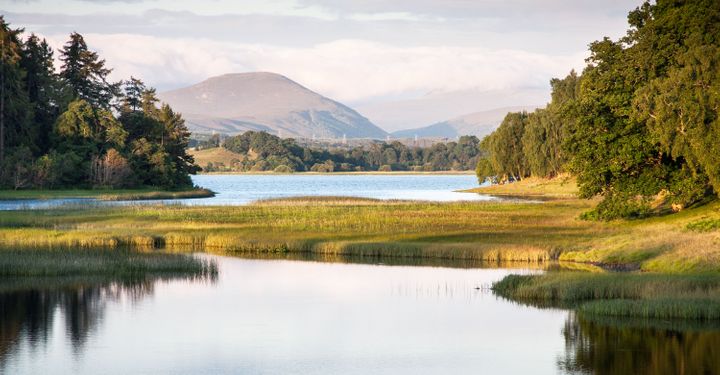 For mountaineering, Scotland's mighty Cairngorms National Park takes some beating. Spread out over 1,748 square miles, it's Britain's largest national park and is perfect for bagging five of Scotland's six highest munros – the notable omission being Ben Nevis, which is located on the west coast near Fort William.
Not only are the Cairngorms perfect for trekking and mountaineering, during the winter months it is one of the best places in the UK for skiing, with three ski centres located in the park.
Of course, you can't write about the Scottish outdoors without mentioning its mesmerising lochs – a unique feature of this scenic country, there are thousands of them dotted all over Scotland, from the peaceful, hidden-away Loch Rusky, favoured by fishermen and photographers, to that most famous of monster-concealing waters, Loch Ness.
Loch Lomond, home of the Great Scottish Swim, is ideal for those who like the idea of trying some wild swimming, while the Three Lochs Way takes you through some of the country's most dramatic scenery with Loch Lomond, The Gareloch and Loch Long as the backdrop.
For something a little more exciting, canyoning and river tubing are just two of the adrenaline-fuelled activities that Scotland has to offer – what could be more fun than bouncing down nature's very own waterslide in such magnificent surroundings?


Best outdoor adventures in Wales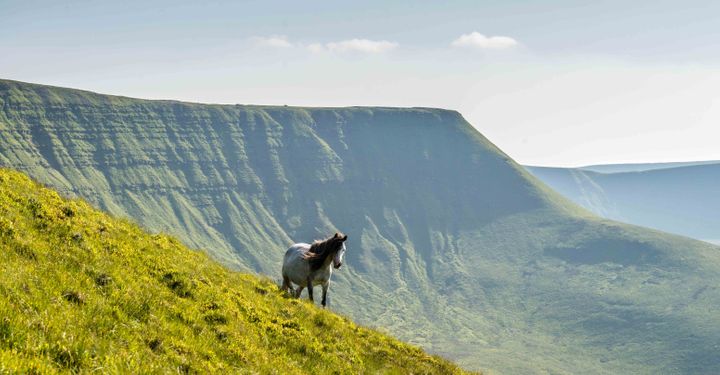 There are few places in the UK better for a seaside hike than Wales. The Pembrokeshire Coast Path, which covers 299km (186 miles) of breath-taking scenery, is up there with some of the best hiking trails in the world.
Along the way, you'll find secluded beaches, quaint seaside villages and fascinating historic sites to explore. It's also possible to take part in a fun activity that has become very popular in Wales over recent years, coasteering, which involves exploring the coast by jumping swimming and climbing.
For walkers who enjoy a few heights, Snowdonia National Park and Wales' highest peak Mount Snowdon, are ideal for all levels of hikers. Snowdon itself has a number of different skill-based routes, with a train to the summit for those who can't make the hike. Other excellent mountain hiking routes can be found in the Brecon Beacons, a range of peaks in the south of the country.
For water babies, white-water rafting popular here. Having begun on the River Tryweryn in north Wales, there are now rafting centres all over the country offering adrenaline, scenery and expedition trips.
Yet another way to enjoy the water in Wales is wakeboarding – a cross between freestyle snowboarding and waterskiing, the sport has seen a huge surge in popularity recently. One of the best areas of the country to try it out is the beautiful Llyn Peninsula.


Best outdoor adventures in Northern Ireland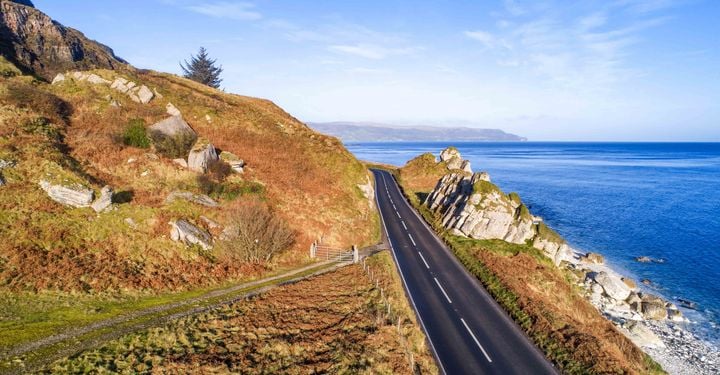 Northern Ireland's world-class golf courses make it the ideal place for a round on the British Isles. There are over 100 courses dotted about the country, with the quality ranging from championship level (Royal County Down) to smaller courses such as Ballycastle.
If the green isn't your thing, why not try your hand at a spot of fishing off Northern Ireland's rugged coast? The Antrim Coast offers a wide variety of different species – wrasse, cod, whiting, plaice, turbot, mackerel and haddock, to name a few – and different types of excursion to get you out on the water.
For something a bit more active, try your hand at mountain biking. Since 2013, over 100km (62 miles) of tracks have been purpose built across the country specifically for mountain bikers – Davagh Forest, Rostrevor and Castlewellan are just some of the best trails on offer.
Canoeing is another popular activity in Northern Ireland, with many miles of canoe trails available.


Have a comment or question about this article? You can contact us on Twitter or Facebook.