Bust boredom! The UK's best all-weather attractions for kids

Ocotber 17, 2019

October is notorious for its iffy, unpredictable weather. But this being Britain, there's usually one thing we can count on – a wash out is never too far away.
Luckily, some of the UK's best attractions are all-weather affairs. And with half-term right around the corner, a back-up plan could be the difference between cranky kids and happy families.
Here are ten ideas for things to do and see with your little ones - whatever the weather.
1. World Museum, Liverpool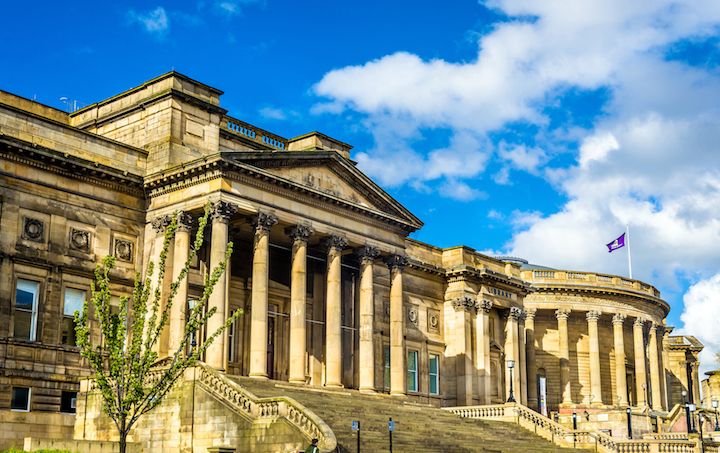 Liverpool's enormous World Museum takes an in-depth look at the history of Earth, from the pyramids of ancient Egypt to the dinosaurs which once stalked our planet.
Younger visitors with a penchant for all things gruesome will love the collection of human remains, thought to be the oldest in Europe - the highlight is a jawbone believed to be around 42,000 years old.
Other must-sees include the aquarium and bug house, and kids of all ages will love the Discovery Centre. Here visitors can handle objects which date back thousands of years and can take part in a range of workshops covering everything from the Viking handicrafts to stone axe manufacturing.
2. The Other Place, Royal Shakespeare Company, Stratford-upon-Avon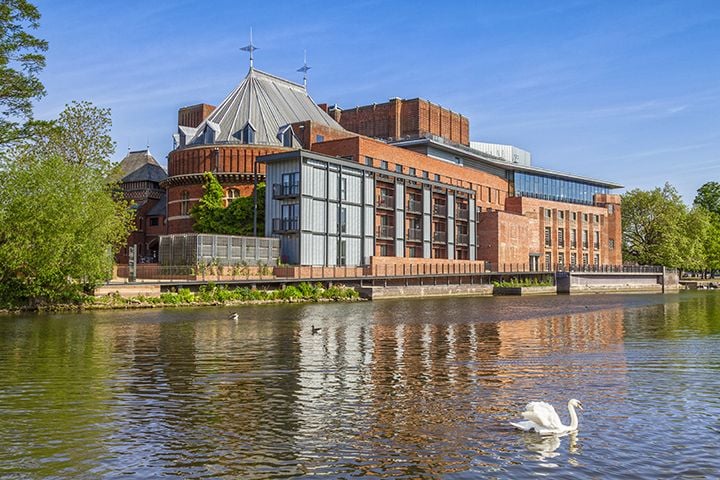 Budding bards can learn about Shakespeare at the Royal Shakespeare Company's brilliant The Other Place. The main attraction is a 200-person theatre, but it's also a creative hub which hosts regular events for those keen to channel their inner playwright.
Visitors can admire the elaborate costumes in the Costume Hire store, sign up for a behind-the-scenes tour or take part in a wide range of events. There are Shakespeare-themed multi-sensory sessions for toddlers and dressing-up sessions - perfect for anyone who's ever fancied trying on a kirtle or a farthingale.
3. Alton Towers Water Park, Staffordshire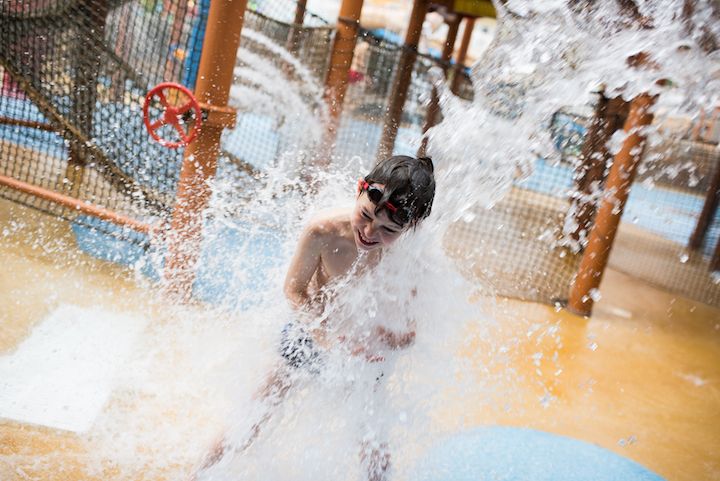 At Alton Towers' indoor water park visitors will find one of the UK's few "watercoasters", along with a huge inflatable area, separate areas for toddlers, a lazy river and several tube slides.
Our favourite bit? The brand-new Alton Towers Dungeon, a hilarious and spooky river boat ride into Staffordshire's darkest past!
4. Museum of Science and Industry, Manchester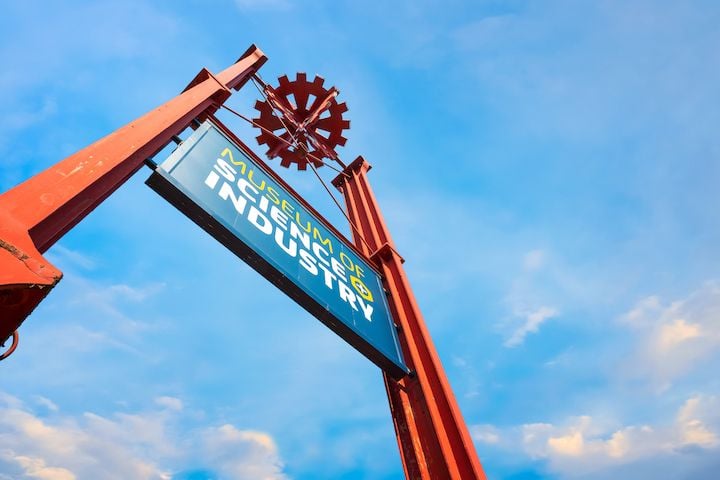 This fantastic museum uses hands-on exhibits and displays to provide visitors with an insight into science and technology.
We're fairly sure kids' favourite bits will be the weird and wonderful inventions which were once deemed cutting edge: the ridiculously huge mobile phone, the bottling machine which resembles a torture device and the so-called rapid marmalade cutter.
5. York Castle Museum, York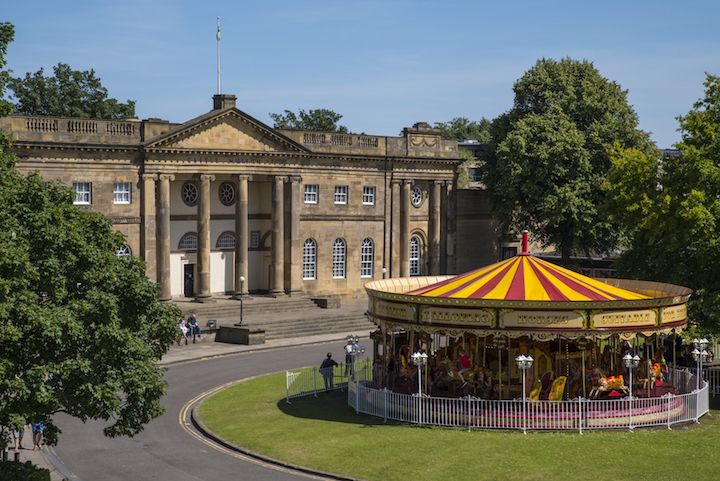 Gloomy castles and ghosts are great for a windblown autumn day and York Castle is a wonderful place to visit in the run up to Halloween, but this is also a great year-round attraction.
There's no admission fee for visitors aged under 16 and there are a number of fascinating permanent exhibitions, including a replica of a Victorian York street and various priceless items connected with York's past, including the Rowntree's cocoa tin taken to the Antarctic by explorer Ernest Shackleton in 1909.
6. Madame Tussaud's Blackpool, Blackpool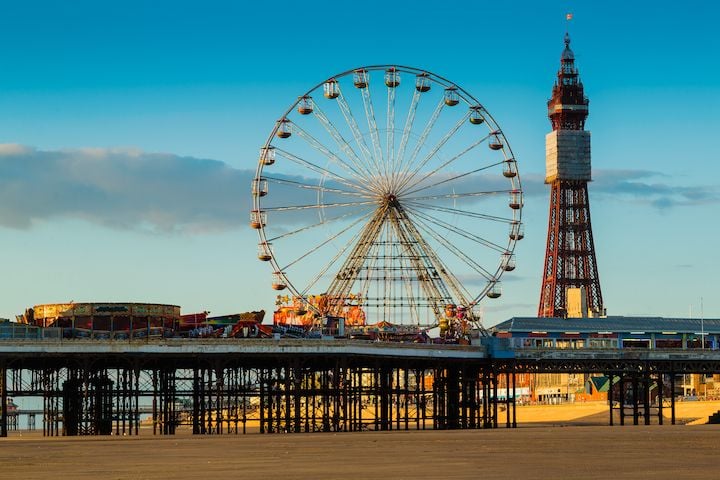 Nothing beats posing next to an A-lister on a rainy day, and there are plenty on offer at the Blackpool branch of Madame Tussaud's.
There's an emphasis on northern celebrities, but you'll find more than just waxworks. One of the newest waxworks is Doctor Who actress Jodie Whittaker, complete with her TARDIS. Plus, there's a replica of Coronation Street's The Rovers, and fans can pull up a pew at the bar next to the surprisingly lifelike model of Bet Lynch, resplendent in her wonderfully garish leopard-print jacket.
7. We The Curious, Bristol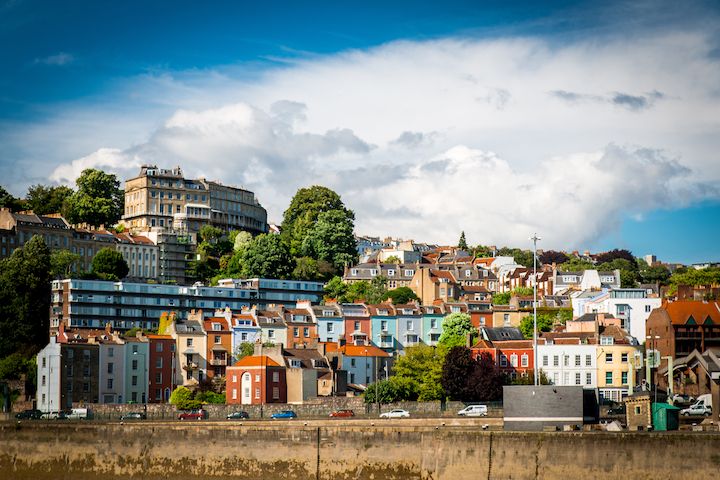 This is Bristol's top science museum, but if the title doesn't ring a bell, it's because it's recently been renamed - it was previously known as At-Bristol. Luckily, this fantastic, harbour-side museum has remained largely unchanged, and there are a few seriously exciting events on the horizon (including a winter-themed planetarium show).
Permanent exhibits include the fantastic Curiosity Zone, where budding Einsteins can conduct various experiments, and Animate It, where visitors can learn about animation and make their own cartoon.
8. Kelvingrove Art Gallery and Museum, Glasgow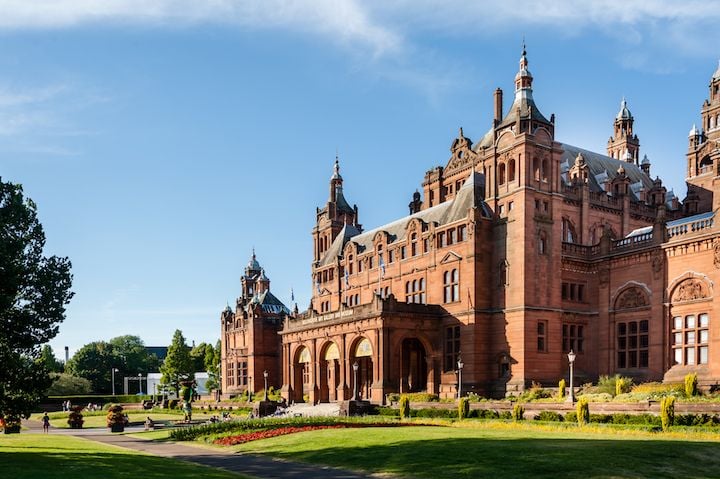 Thought art galleries were about stuffy rooms filled with dusty oil paintings and grumpy-looking security guards? Think again!
This is an attraction designed with children firmly in mind. There's a mini-museum especially for younger visitors, who can also explore an arty adventure trail, and weekly Toddler Time sessions take place every Friday.
And although you'll find lots of priceless masterpieces, there are also plenty of exhibits which will appeal to visitors of all ages.
9. Shrek's Adventure, London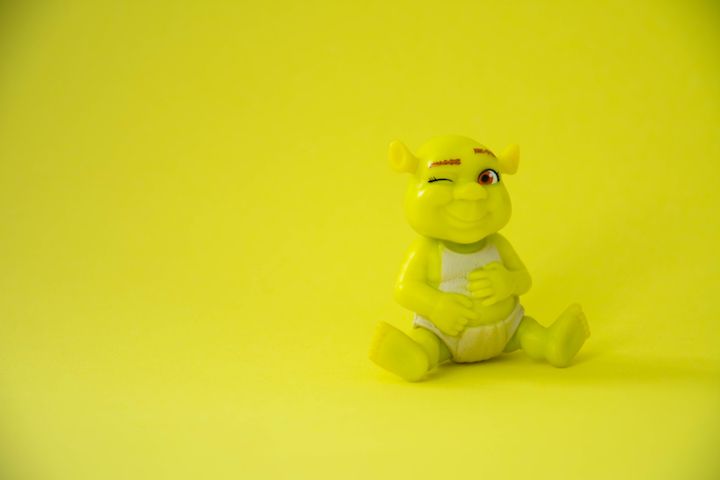 Fans of the gurning green monster will be overjoyed to hear about Shrek's Adventure. Best described as an immersive, interactive walkthrough attraction, Shrek's Adventure gives fans the chance to ride a magical, 4D flying bus to Far, Far Away, meet Cinderella in Shrek's swamp and whip up a magic spell with the Muffin Man.
There are 12 live shows to check out, and plenty of opportunities for selfies with Shrek, the princess and the donkey. Visitors will also be able to meet characters from other Dreamworks creations, such as the famous Madagascan lemurs.
10. Loch Ness Centre and Exhibition, Loch Ness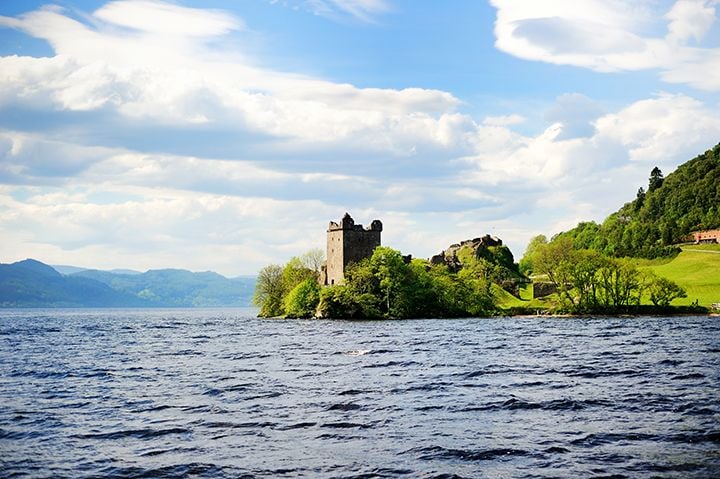 Whatever your views on Nessie, this Scottish museum will leave you with more questions than answers. Opened by Sir Ranulph Fiennes, it explores the history of Scotland's most famous loch, with the help of seven themed areas.
Obviously the mythical monster is the star of the show, and for many visitors, the highlight is the collection of equipment used (somewhat unsuccessfully) to locate the mysterious monster. Visitors keen to catch a glimpse of Nessie can even book a loch cruise on Deepscan, the hi-tech boat used to search for the monster in 1987.


Have a comment or question about this article? You can contact us on Twitter or Facebook.