The UK's best lesser-known tourist attractions
November 23, 2017
All too often the UK's best-known tourist attractions steal the spotlight. So we've decided it's high time we showed the UK's lesser-known - but equally fascinating - attractions some love.
How many have you visited already?


Liked the Guinness Storehouse? Visit the Bombay Sapphire Distillery instead
Where? Whitchurch, Hampshire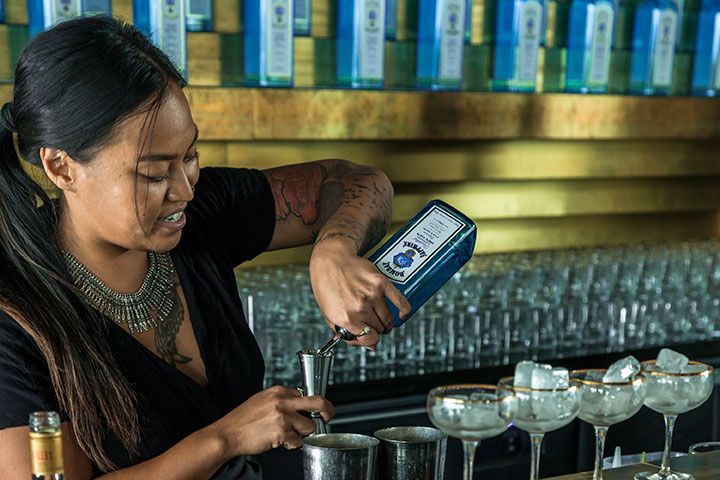 Not many people know that the world's classiest gin brand is made in a distillery nestled in the rolling hills of Hampshire. It's housed inside Laverstoke Mill, a building which was first mentioned in the Doomsday Book.
You'll learn about the 10 botanicals used in the famous gin and can watch the spirit being distilled, before raising a toast to the tipple with a cocktail in the beautiful Mill Bar.
The setting is also breathtaking - in the heart of a Conservation Area and Site of Special Scientific Interest. Otters, kingfishers, herons and red kites can all be spotted nearby.
Find out more.
Liked Loch Ness? Visit Loch Awe
Where? Argyll and Bute, Scotland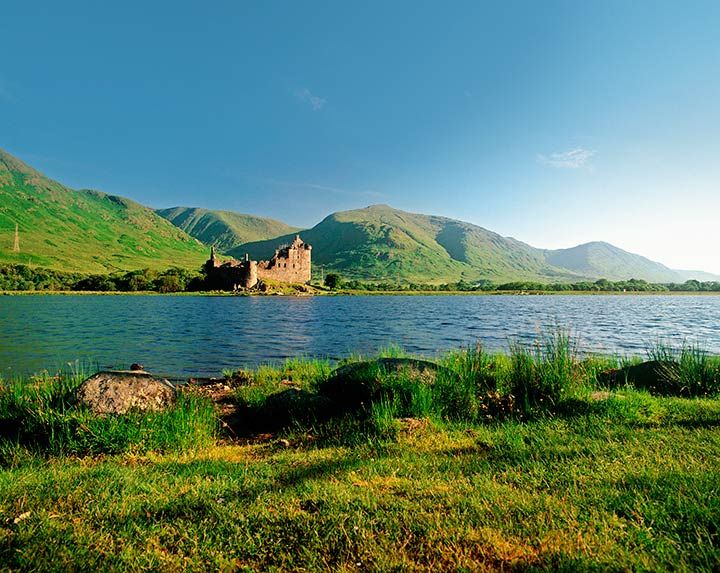 The name of this beautiful expanse of water says it all. To start with, it's the third-largest freshwater loch in Scotland. It's widely regarded as one of the most spectacular, and at its northern end is Kilchurn Castle, one of the most photographed castles in the country.
If a potter around its beautiful shores doesn't cut it, why not sign up for the Three Lakes Challenge? This 40-mile swim takes in Loch Awe, Lake Windermere in the Lake District and Llyn Tegid (Bala Lake), a lake in Wales. Suddenly that slow potter looks rather appealing.
Liked London's Natural History Museum? Visit the Natural History Museum in Tring
Where? Tring, Hertfordshire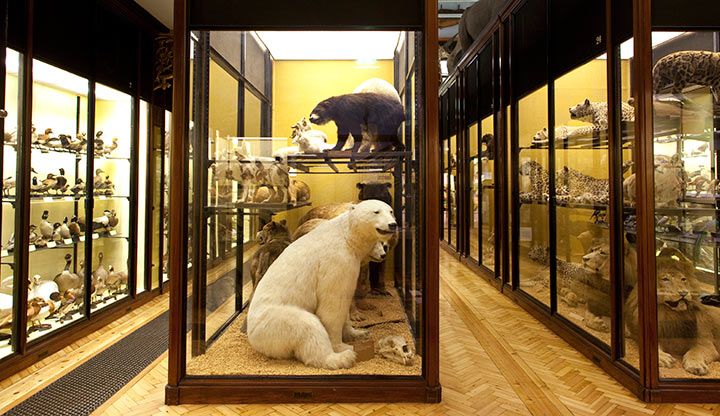 Everyone's heard of London's Natural History Museum but did you know it's got an outpost in Hertfordshire? There's a huge range of (albeit stuffed) creatures on display here, all inside their original Victorian glass cabinets.
Our favourites include the mandrill monkey, with its red-and-blue nose, and the enormous polar bear. Some of the rarest creatures on display include the okapi (otherwise known as the forest giraffe), the quagga (an extinct species of zebra) and the saiga (picture Jar Jar Binks from Star Wars and you're pretty much there).
Find out more.


Liked the Wookey Hole Caves? Visit the Margate Shell Grotto
Where? Margate, Kent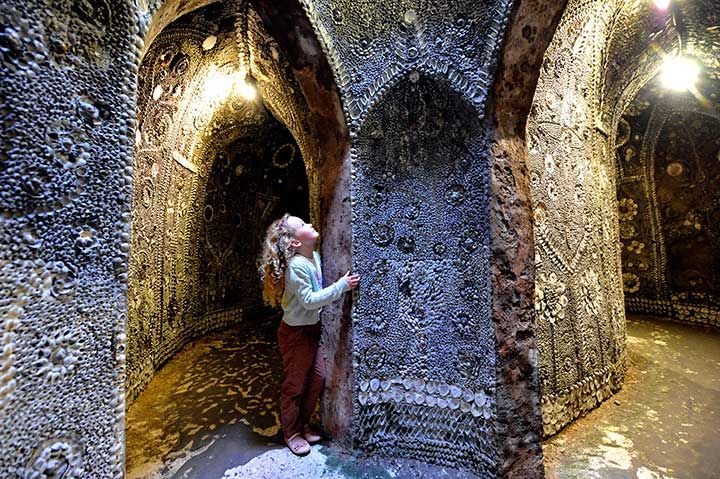 Proof that the best things come in small packages, this beautiful, underground grotto first opened to the public in 1837 – and, like the Wookey Hole Caves, there are hundreds of spooky stories about the site, including many relating to Pagan rituals.
Experts have failed to agree on the reason for its construction; some historians believe it was originally a Phoenician temple while others claim it was once used as a base by the Knights Templar. It comprises 68 feet of winding passageways, and the shells which cover the interior have been used to create images of everything from gods and goddesses to trees and wildlife.
Find out more.
Liked Cheddar Gorge's caves? Visit the Hellfire Caves
Where? High Wycombe, Buckinghamshire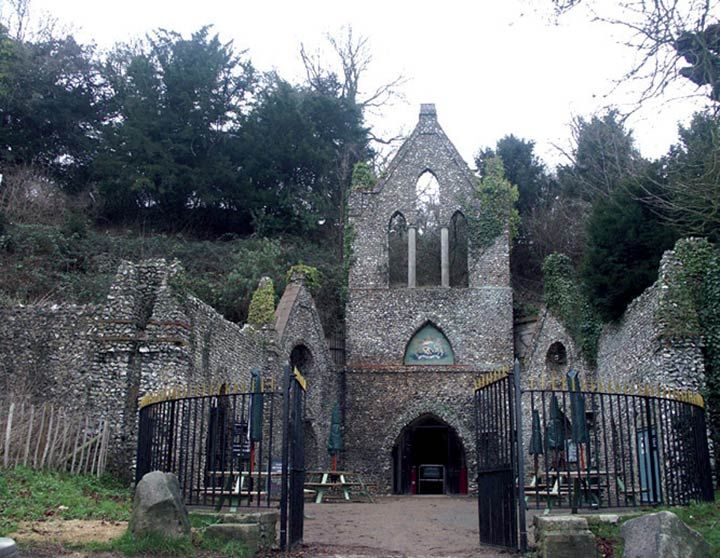 Halloween might be a distant memory, but we've always got time for some spooky fun, and the Hellfire Caves are about as spooky as it gets.
In the 1740s wealthy landowner and freemason Sir Francis Dashwood paid locals to excavate a chalk mine. The result wasn't just a cave but a sprawling underground grotto, with soaring archways and ornate alcoves. One of the most beautiful spots is the Inner Temple.
Dashwood used the caves as a meeting place for the society he founded: the Monks of Medmenham (otherwise known as the Hellfire Club). It's believed they performed various black magic rituals in the caves, which are said to be haunted by several ghosts including Sukie, a local chambermaid who was murdered here in Victorian times.
Find out more.
Liked Hadrian's Wall? Visit Segedunum Roman Fort
Where? Wallsend, Tyne and Wear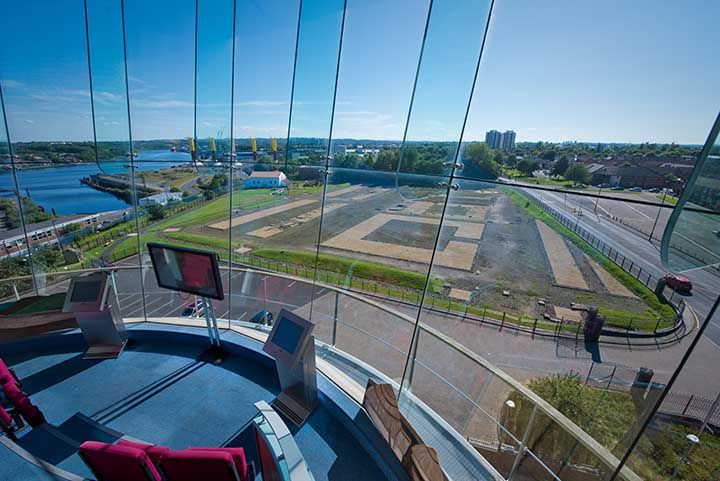 Segedunum Roman Fort is one of the least known Roman forts on Hadrian's Wall but it's the one which provides the best insight into the structure's past. Segedunum was built to defend the eastern section, and 600 soldiers once lived here.
Visit the fort and you'll be able to see the foundations of several buildings and sections of the famous wall, and if you climb to the top of the viewing tower, you'll enjoy spectacular views across the entire site. There's also an artefact-filled museum.
Don't forget to take a selfie with Sentius Tectonicus, a fearsome eight-and-a-half-foot-tall centurion.
Find out more.


Liked Highclere Castle (aka Downtown Abbey)? Visit Calke Abbey
Where? Ticknall, Derbyshire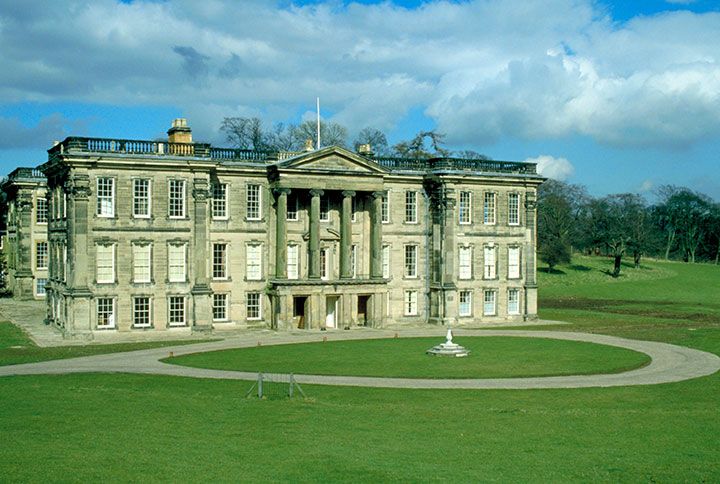 Calke Abbey was owned by the Harpur Crewes, a wealthy family who first lived at the property in 1622. Otherwise known as the UK's most un-stately home, it's a true time capsule - a sprawling country house which has been preserved rather than restored. But this is precisely why a visit provides such a fascinating insight into its past.
Wander through the property and you'll find peeling wallpaper and bookshelves heaving with dusty tomes. The best-kept rooms are the dining room, saloon and library, and the stranger items include stuffed animals and an enormous, ornate bed which dates back to the 18th century.
Find out more.

Liked the National Coal Mining Museum? Visit Lion Salt Works
Where? Marston, Cheshire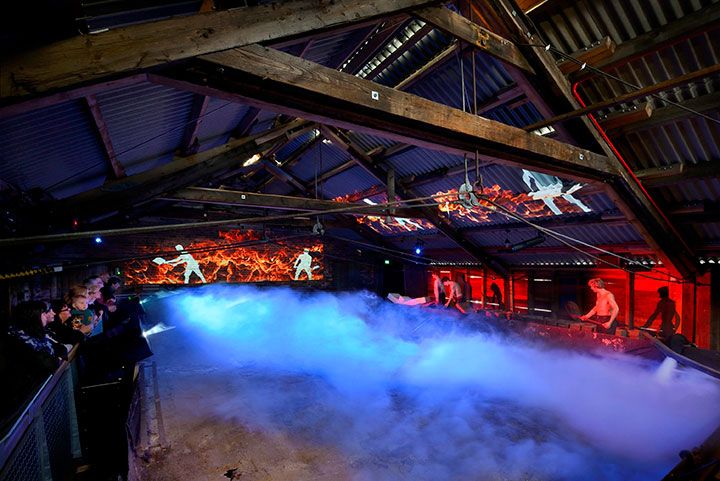 This spectacular attraction, set in the UK's last open-pan salt works, provides a fascinating insight into Cheshire's salt industry and reminds us that we don't just mine coal, but salt, too – and lots of it.
You'll be able to learn about the county's ancient salt beds (they're 220 million years old) and how shifting tectonic plates shaped this part of the county.
The site is enormous, and includes restored workers' cottages, stove houses and machinery. Exhibits are hi-tech and interactive, thanks partly to a recent £10-million restoration project.
Find out more.


Liked the RAF Museum at Cosford? Visit the Gurkha Museum
Where? Winchester, Hampshire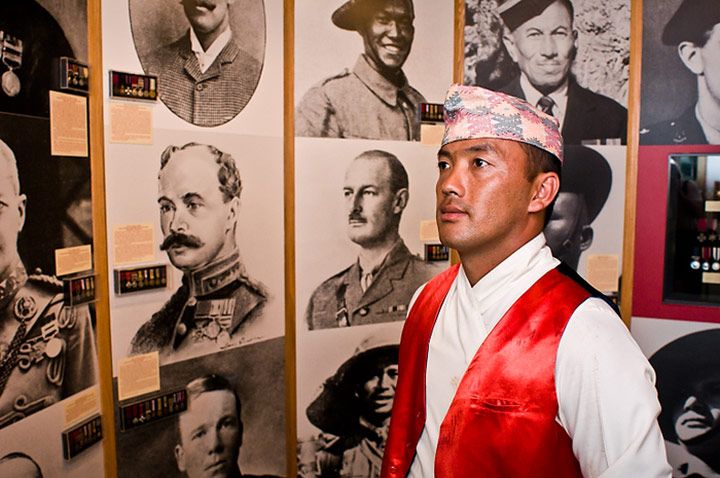 Gurkhas have been part of the British army for over 200 years and they're the UK's oldest ally, having supported our army since the end of the Anglo-Nepalese War in 1816. More than 200,000 fought in the two World Wars, and in recent years they've served in Cyprus, the Falklands, Kosovo, Iraq and Afghanistan.
Three ex-Gurkhas work at this Hampshire museum, where exhibits include 26 Victoria Crosses awarded to these famously brave Nepalese soldiers. You'll also be able to see a kukri (an 18-inch long curved knife used by Gurkhas) used during the siege of Delhi in 1857.
Find out more.


Liked Aber Falls? Visit Henrhyd Falls
Where? Brecon Beacons, South Wales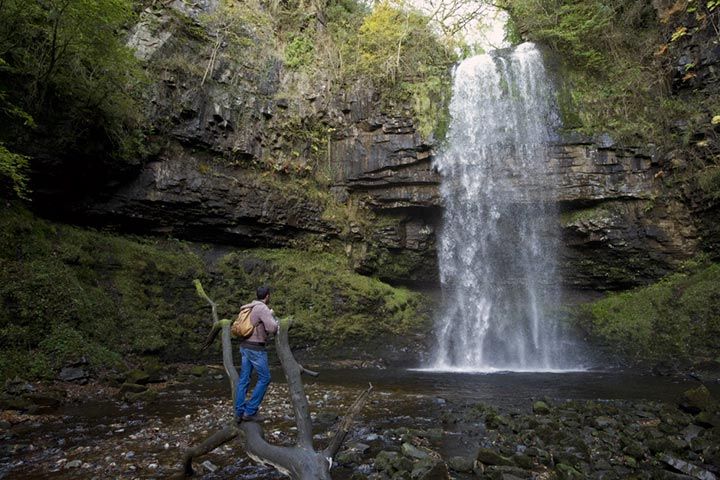 Aber falls in Abergwyngregyn is one of Wales' most photographed waterfalls but this is the one we'd choose as a backdrop for our selfies. It's the tallest waterfall in Wales, and possibly the most spectacular one in the UK.
Before plunging 90 feet into a wooded gorge, the water flows over a hard sandstone ridge known as Farewell Rock - so-called because the coal miners who once worked in this part of South Wales would say "farewell" when they hit this layer of sandstone, knowing that no coal would be found beneath it.
The area around the falls is a haven for wildlife, and tree creepers and woodpeckers can often be spotted nearby. The presence of rare mosses, liverworts and lichen is why the area is designated a Site of Special Scientific Interest.
Find out more.
Have a comment or question about this article? You can contact us on Twitter or Facebook.