The world's most beautiful coastlines
Fancy a road trip this summer? The following chunks of coastline tick all the boxes: they're stunningly beautiful but are easily accessible from major cities, making getting there in a hire car a doddle. So what are you waiting for, writes Tamara Hinson…
Great Ocean Road, Victoria, Australia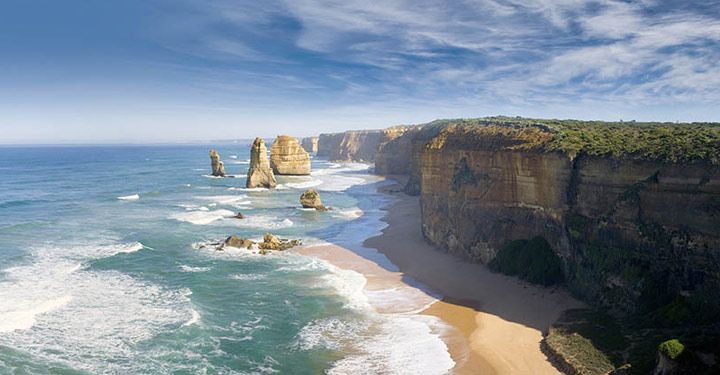 Australia's coastline has a total length of 16,000 miles (25,765km) but the most spectacular section can be found on the south eastern coast in Victoria, on the Great Ocean Road. This stretch of tarmac is also the world's largest war memorial – it was built between 1919 and 1932 by soldiers who'd returned from World War One, and was dedicated to their fallen comrades.
Highlights include the 12 Apostles – a series of rock formations near Port Campbell National Park – and the nearby Gibson Steps, where visitors will find a narrow staircase clinging to the near-vertical cliff face. Once at the bottom, take a moment to appreciate the spectacular view of the offshore rock stacks, Gog and MaGog.
Cape Town, South Africa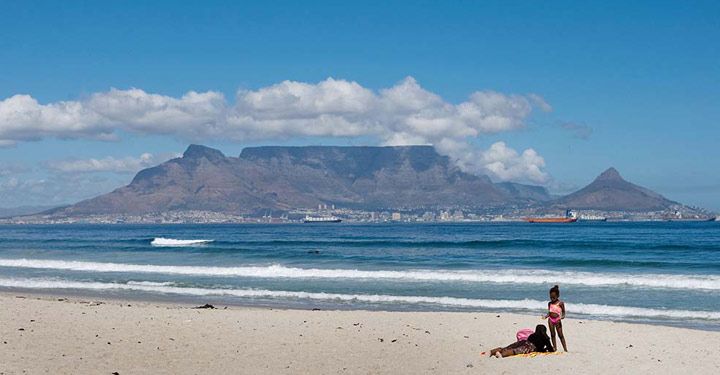 Visitors to Cape Town are spoilt for choice when it comes to coastal drives. The Western Cape is home to some of South Africa's most beautiful spots, and there's something for everyone – whether you're after deserted beaches or soaring mountains.
The road which connects the city with the southern peninsula has jaw-dropping ocean views and is dotted with secluded bays, while the stretch of Victoria Road which connects Camps Bay with Hout Bay is equally breathtaking.
The latter town is filled with quirky cafes, boutiques and bars and doubles as the perfect spot for a post-trip sun downer.
Causeway Coastal Route, Northern Ireland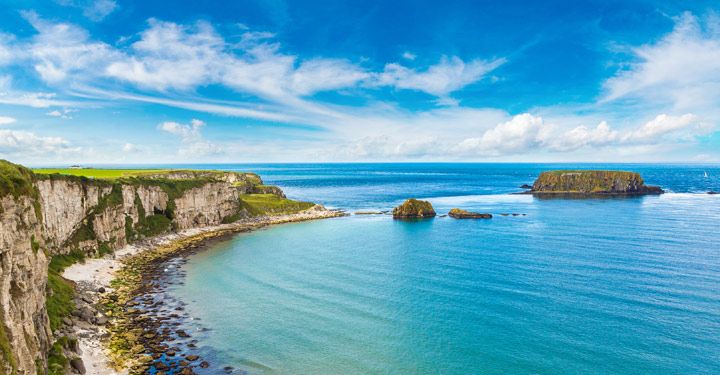 This 120-mile (190km) road links the cities of Belfast and Londonderry, but for those with time on their hands, there are plenty of additional scenic drives which loop off from the main route.
One of the most famous sights is the Giant's Causeway, which comprises 40,000 interlocking basalt columns. The entire road is lined with historic villages and towns, such as Ballymoney, which has been settled by the Celts, Vikings, Normans, Scots and English at various times.
Equally spectacular is Ballycastle in North Antrim, famous for its wide, sandy beach. If you've got time to spare, take the ferry to tiny Rathlin Island – the most northern point of Northern Ireland.
Sarasota County, Florida, USA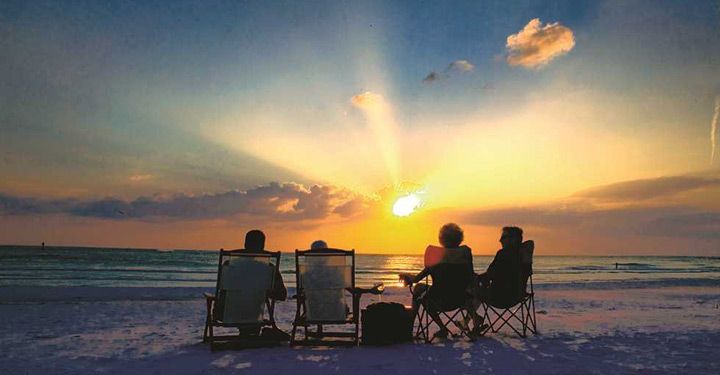 Florida's coastline measures 1,350 miles (2,170 km) and it's got the second longest coastline of any US state (Alaska nabbed the top spot, if you were wondering). Some of the best locations for a coastal road trip can be found in Sarasota County – the palm tree-lined Bay Shore Road is particularly beautiful.
Cruise along Bayfront Drive for unbeatable views of the Ringling Causeway, or drive over North Bridge to Siesta Key. It's a barrier island fringed with beautiful beaches, and is rumoured to have the whitest sand in the world.
French Riviera, France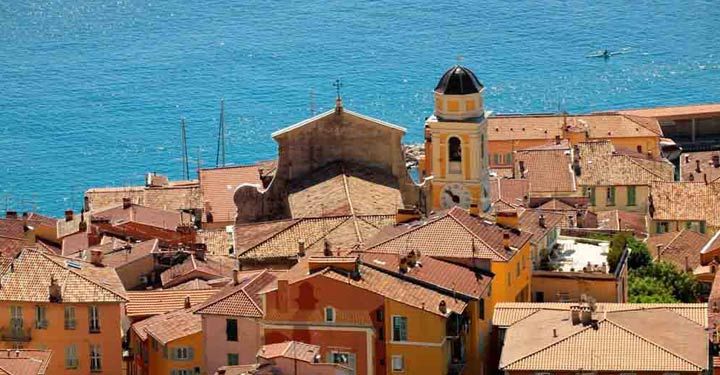 Who needs the Caribbean when you've got the French Riviera? For the ultimate road trip, we recommend starting in Nice and making your way to Cannes. Luckily, this gorgeous chunk of coastline is easily broken up into smaller sections.
Fancy checking out some quaint villages and indulging in some local cuisine? Head to the seaside town of Villefranche-sur-Mer or the medieval village of Èze, on the outskirts of Nice.
Cannes makes the perfect finish line for any road trip, but if you can, squeeze in a visit to the Îles de Lérins (Lérins islands) which are a short ferry ride from the French town. The island of St Honorat is the furthest away, and those who clamber up the hill to the castle will be rewarded with spectacular views of the coastline.
Hawaii, USA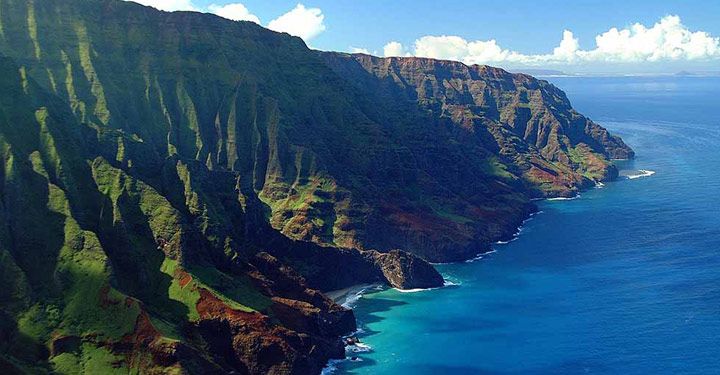 Some of the best coastal road trips can be found on Hawaii's Big Island, and this is definitely an island best explored by car.
Kailua is a seaside town rich with history – American missionaries built Hawaii's first Christian church here in 1820. Next, head to the Kona Coffee Living History Farm, where you can learn about the island's fertile soils, or to Volcanoes National Park in the south. It's home to one of the world's largest volcanoes, although we recommend ditching the car and signing up for a ranger-led hike. The park is one of the few places where visitors can drive through enormous lava fields, so it's worth keeping the camera close to hand.
Route 1, Iceland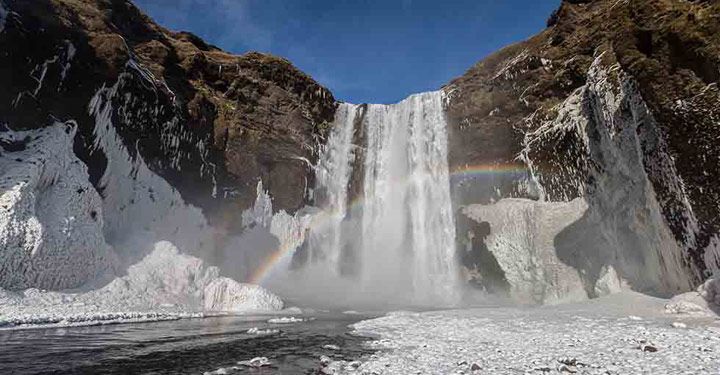 Iceland is a surprisingly easy country to navigate, and those searching for the ultimate road trip should look no further than Route 1, an 832-mile ring road which snakes around the entire country. It connects some of Iceland's most remote villages to the larger towns and cities such as Reykjavik, so while there are plenty of opportunities to escape the crowds, you'll also find quaint cafes, hotels and restaurants.
One of the most spectacular spots is Skógafoss, which can be found just off Route 1. It's one of Iceland's largest waterfalls, and the huge amount of spray it produces means that a double rainbow is almost always visible at its base. No word on the pot of gold…
Maine, USA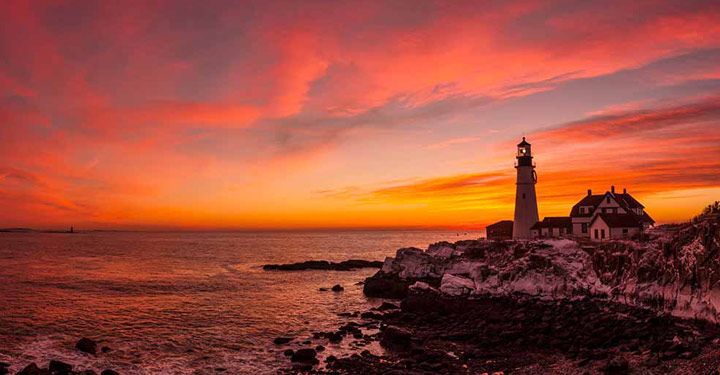 Maine's wonderfully rocky coast has been attracting road trippers for years. A drive along Route 1 is the ideal way to check out the state's best bits. The road hugs the coastline, winding through national parks, picturesque towns and villages filled with family-run bed and breakfasts.
The city of Portland is a brilliant place to finish a road trip – it's a fantastic foodie town which has attracted some of the world's top chefs – but make sure you squeeze in a visit to Cape Elizabeth, just outside the city. It's home to the Portland Head Light, which is one of America's oldest lighthouses. It was built in 1757 and is listed on the National Register of Historic Places.
Majorca, Spain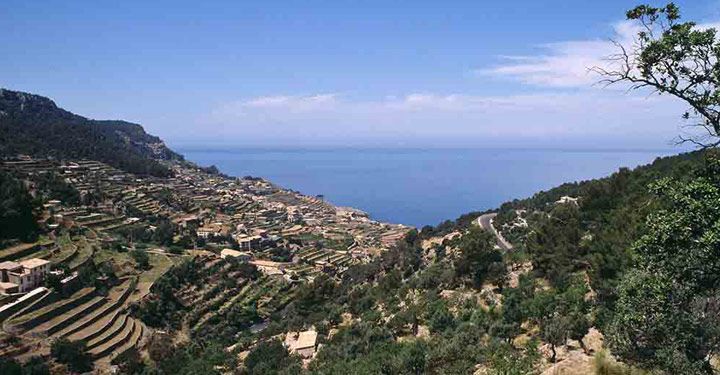 Road trippers in search of coastal views are spoilt for choice in Majorca. Head west for stunning views of the Tramuntana Mountains and the bright blue sea, but take your time – you'll pass through a number of ancient villages and there's a photo opportunity at every turn.
Afterwards, take the MA-10 along the southern coast to Valldemossa (one of the island's prettiest towns) before rejoining the coastline. Don't miss Son Marroig – the former palatial home of Archduke Ludwig Salvator, an Austrian aristocrat. It's not hard to see why he fell in love with this particular part of the island.
In north east Majorca, one of the best coastal drives links the beautiful town of Manacor with Alcúdia. The S'Albufera nature reserve and Castle of Capdepera are just two sights to look out for.
Norway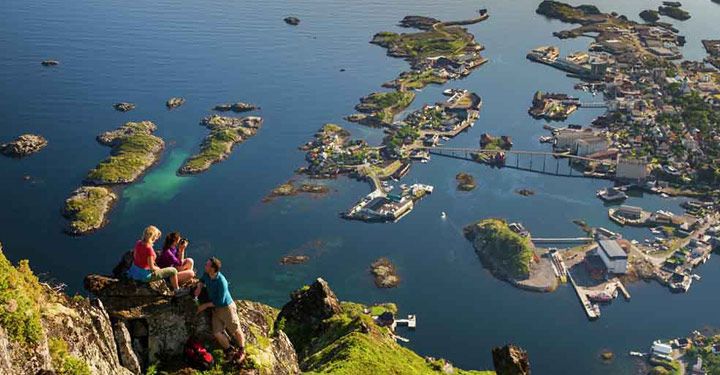 Those with only a few days to spare will love the drive from Oslo to Bergen. You've got two choices: Hol. RV7 will take you across the Hardangervidda mountain plateau, while RV50 will take you to Bergen via Aurland and Flåm. Although both routes cross from one side of Norway to the other, they're ideal for travellers who are short on time but want to experience the east and west coasts, and the fjords near Bergen are breathtaking.
If you've got more time, jump on one of the car ferries which links Bodø with Norway's Lofoten islands. Once there, head for the E10, which is the main road connecting the Lofoten archipelago from west to east.
Amalfi Coast, Italy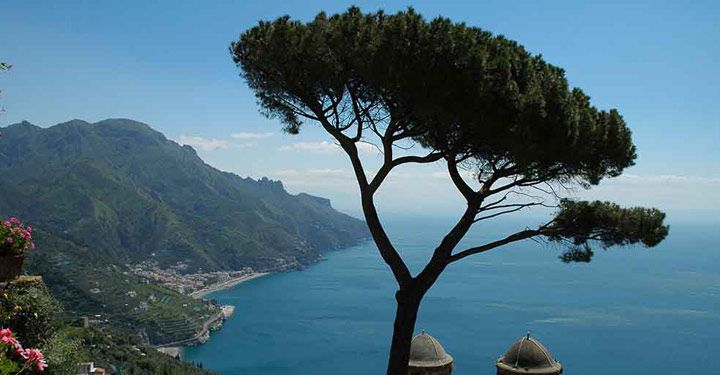 The Costiera Amalfitana, or Amalfi Coast, is widely regarded as the world's most scenic stretch of coastline, and it's not hard to see why. It was placed on the World Heritage list in 1997 and is home to some of Italy's prettiest towns, including Amalfi, Positano and Ravello.
The bustling port of Salerno is a wonderful starting point for any road trip – stock up on fresh food at the market before hitting the road. Next up is Ravello, perched 1,198 feet (365 metres) above the turquoise sea, before Amalfi itself, which is rich with maritime history.
In Conca dei Marini, take time to explore the Grotta dello Smeraldo – a stunning sea cave which can be explored by boat. At this point, the road loops around the tip of the peninsula and leads to Sorrento, a popular tourist town. Although, if you're not quite ready to return to reality you could just do a U-turn and do the whole trip in reverse…
Have a comment or question about this article? You can contact us on Twitter or Facebook.