Top 10 family summer holiday destinations

With schools up and down the country breaking up for the long summer holidays in July, many families will be planning their big annual getaway. But if you've not booked your main holiday yet, where should you and the kids be heading?
Here we offer inspiration on 10 great summer holiday destinations for families both overseas and in the UK – whether you're after a two-week getaway or a shorter break.
1. Spanish mainland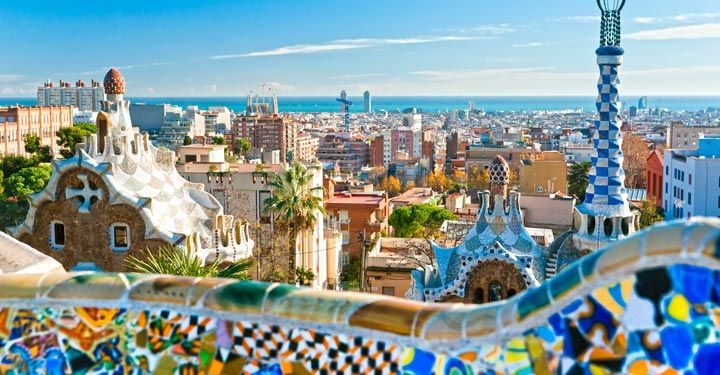 Spain ticks all of the boxes for Brits looking for an inexpensive sun-filled holiday with fun for all of the family. Costa Blanca, for example, offers great value for money for holidaymakers both out and about and when self-catering.
This year the sunny coastline took the top spot in the Post Office's annual "Self-catering on a shoestring" report and came third in its "Holiday costs barometer 2013" showing that it offered the best value when compared to a number of other popular holiday destinations.
Similarly, Costa del Sol offers great value for money, coming second in the Post Office's "Holiday costs barometer 2013".
And, whatever your family's idea of the perfect break is, you'll find it in Spain. Popular family options include fun-filled Benidorm where waterparks and nature parks will keep little ones entertained; Altea or Calpe for those who want the attractions of Benidorm to be close by but are after a quieter place to stay; and Barcelona where those looking to combine culture with the beach will be in their element – although be aware that many locals go away over summer, so the city will be quieter and some restaurants may be closed.
2. Algarve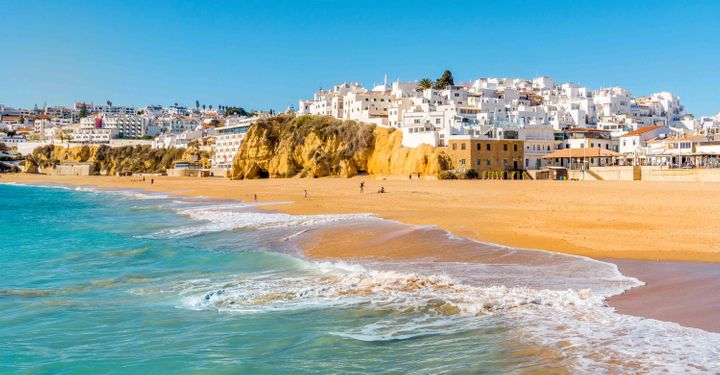 The Algarve also fared well in the Post Office's report, coming top in its "Holiday costs barometer 2013" and second in "Self-catering on a shoestring".
This sun-soaked area of Portugal offers a great retreat for families looking for beautiful beaches, watersports and tasty fresh food. And there's a good choice of accommodation whether you are looking for a self-catering villa or a luxury hotel.
Albufeira is a popular option for families as there's a huge range of attractions nearby to keep kids and adults entertained – from waterparks and a marine park for the kids to golf courses for parents.
Or indulge in some of the simpler pleasures of holiday life such as rockpooling, building sandcastles and enjoying long, lazy meals in the sun.
3. Balearic Islands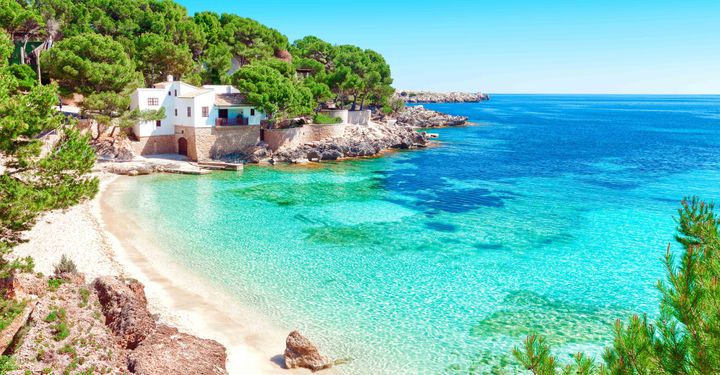 Even if you and the family have been to one of the Balearic Islands already, don't just assume you've been there and done that as each island offers something completely different.
Majorca, for example, has all of the sun, sea and sand you could want on a summer holiday, while also offering great value for money when you're there – again the island did well in both Post Office reports.
And you'll be spoilt for choice when it comes to resorts as there are beach-based family favourites such as Alcudia, cosmopolitan hotspots such as Palma, and quieter hideaways such as Puerto Soller where all of your group will enjoy the old-fashioned tram ride to Soller.
Menorca on the other hand offers a slower pace of life than Majorca and families can easily slip into a relaxed, laid-back mood on its white sands.
But that doesn't mean there's nothing to do and kids will love learning about the island's history in places such as Torre d'en Gaumes, flying down slides in one of the waterparks or just having fun on the miles of beaches.
And don't write Ibiza off as a rowdy destination for clubbers as you and the family can retreat to quieter destinations such as Port Des Torrent or Santa Eulalia and enjoy the good food, sun and sophistication the While Isle is famous for away from the party-going crowds.
4. Greece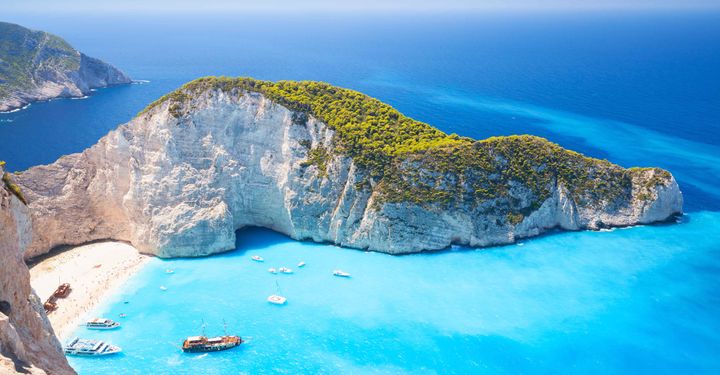 White sands, mouth-wateringly fresh food, friendly locals and sun, sun, sun will be waiting if you and the family jet off to Greece this summer.
And with so many islands plus the mainland resorts to choose from, you'll be spoilt for choice between beaches on which to lay your towels and restaurants in which to sample local delicacies.
Greece's largest island, Crete, is popular with families as attractions range from historical sites such as Knossos to waterparks and long stretches of sand.
But, unless you're after a lively break, avoid party resorts such as Malia and instead opt for more family-friendly resorts such as Rethymnon.
Alternatively, Zante will enchant every member of your group with its famous golden beaches, watersports opportunities and, in July and August, the chance to spot endangered loggerhead turtles on Laganas Beach.
5. France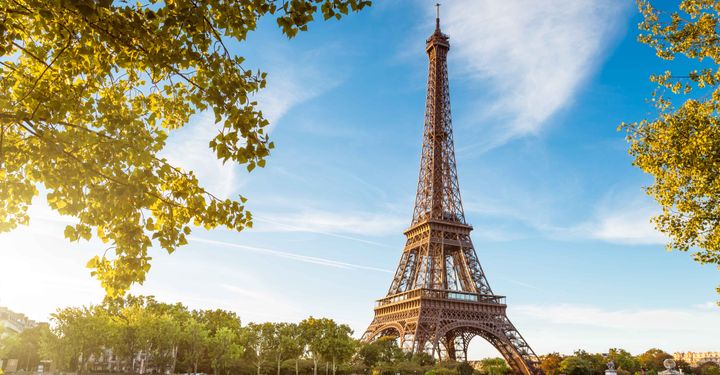 In June and July, all eyes will be on France as the Tour de France starts in Corsica and finishes in Paris. And this country, which is only a short flight from the UK, is a great option for families whether you fancy a short city break in Paris topped off with a trip to Disneyland, a coastal camping holiday or a fun-filled week in a sunny holiday park.
And, if you want to take the car and avoid strict airline luggage allowances, ferry holidays are a popular option – just make sure you know the rules of the road while you're away.
Stay in seaside resorts such as Nice, Cannes and St Tropez for a spot of glamour or head to Brittany where you can take your pick between beach days, fun trips to a zoo or aquarium, or historic days out exploring chateaus.
6. London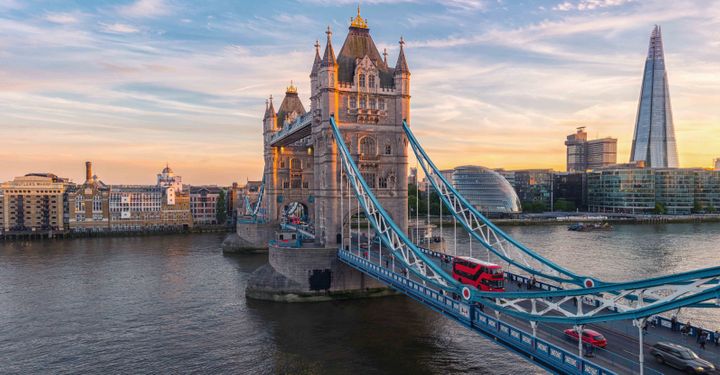 Whether the kids have been to the UK's capital before or it will be their first time, a trip to London is sure to be a hit with all of the family.
Big-name attractions such as the London Eye, the newly-opened Shard and the Tower of London will fascinate little ones, while an evening watching a West End show or a day out at a fun attraction such as Madame Tussauds will be a real treat.
And a break in London needn't cost a fortune. If you shop around in advance for train tickets (tickets tend to be released 12 weeks before the travel date so look now for summer), and your hotel or B&B rooms, significant savings can be made.
Plus, many attractions such as museums, art galleries and impressive parks are completely free to look around.
7. The Lake District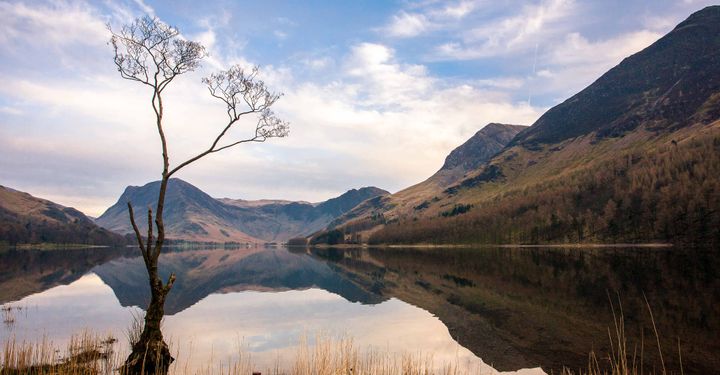 If you'd rather spend your UK break exploring the countryside, enjoying alfresco picnics and pottering around pretty towns and villages, the Lake District could be your ideal destination. Not only will you and the family be able to plan walks galore and get out on the water on a boat, but should the British weather let you down, there are plenty of indoor attractions to keep you entertained too such as The World of Beatrix Potter.
Popular family hotspots include Kendal where it would be a shame not to try the local mint cake, Hawkshead which is home to Beatrix Potter's former house and Windermere where you'll find a good range of attractions and places to eat. Hotels and B&Bs can get very busy in the summer months, so book early to avoid disappointment.
8. Bristol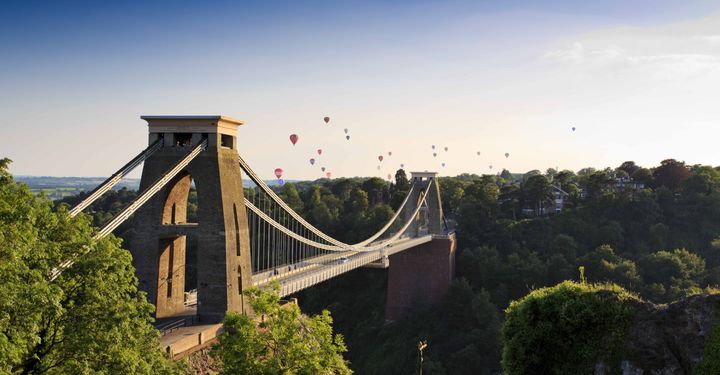 From July 1, Bristol will be invaded by more than 70 individually-created five-foot sculptures of Gromit, the dog from the famous Wallace & Gromit films. So, why not take a trip to England's south west this summer and enjoy a day out with the kids spotting the sculptures which have been decorated by everyone from designer Paul Smith to children's author and illustrator Sir Quentin Blake?
You could stay in the centre and plan a short break to take in attractions such as the world-famous Clifton Suspension Bridge, ss Great Britain or Bristol Zoo Gardens. Or, use the city as a base to explore the rest of the south west including Somerset and Devon beach resorts or as a stop en-route to a longer break in Cornwall.
9. Edinburgh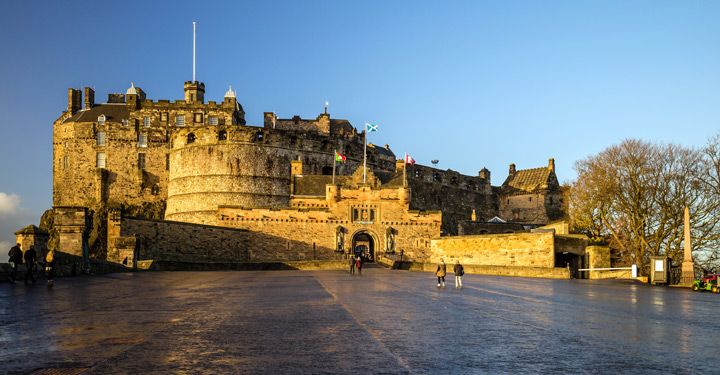 During its annual Festival in July and August, Edinburgh will be buzzing with shows taking place throughout the city. If your kids love all things dramatic, they will thrive off the atmosphere in the city as performances take place everywhere from the cobbled Royal Mile to parks and indoor venues – but book your accommodation now as hotels get booked up well in advance.
There are plenty of other attractions in the city to keep all of the family entertained on a holiday such as Edinburgh Castle, the Royal Botanic Gardens and Edinburgh Zoo, and the city is also an excellent base to explore central Scotland.
10. Blackpool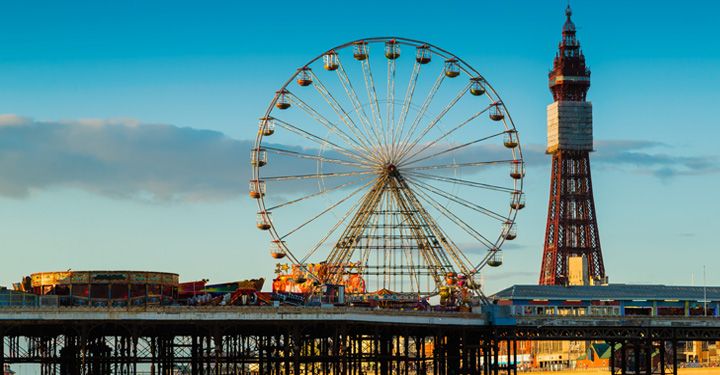 You don't need to go abroad to have fun by the sea this summer as traditional British resorts such as Blackpool, Brighton and Bournemouth have plenty to offer families. The classic seaside resort of Blackpool, for example, has plenty on offer to keep all of the family amused from the thrill-packed Pleasure Beach to the iconic Blackpool Tower.
And, despite all of the stereotypes of "kiss me quick" hats and donkey rides on the beach (although these are still available), there are cultural attractions for all of the family to enjoy too including shows at the impressive Grand Theatre and ambles around the late 19th-century Winter Gardens.
Have a comment or question about this article? You can contact us on Twitter or Facebook.