City breaks – 10 classic destinations vs. 10 unusual alternatives

January 22, 2018
By Joey Tyson
If you're a seasoned traveller or have already been to the main city in a particular country, you might be keen to experience a slightly lesser-known city for your next trip.

Here we've outlined 10 classic big-name city break destinations, each alongside another interesting city in that country that you might like to try instead.
Plenty has been written about our selected classic city break destinations before, so below we've concentrated on describing our recommended alternatives.
The Classic: Rome
A vibrant, beautiful city, Rome boasts colossal relics of the past, breath-taking works of art and fascinating café culture – it's no wonder the Eternal City is so popular with city breakers.
The Alternative: Milan
Often overlooked due to its industrial roots, Milan's swagger relies much more on subtlety and style to charm travellers.
Not that the city lacks impressive sights. A stunning piazza, crowned by the remarkable Duomo cathedral and the Galleria Vittorio Emanuele II shopping centre, stands as the city's centrepiece, while Da Vinci's eerily serene Last Supper, found in the refectory of the Convent of Santa Maria delle Grazie, and the stylish Fashion District offer contrasting representations of Milan's artistic flair.
Outside of the centre, chic cocktail bars and trattorias cluster around Navigli, the trendy canal district, while Milan's "other cathedral" the San Siro plays host to the city's other great passion, football.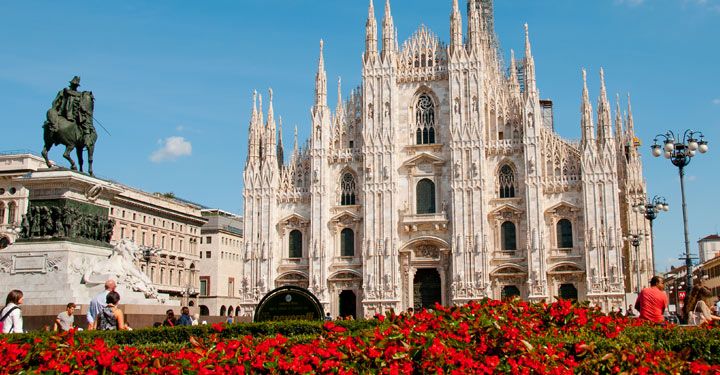 The Classic: London
From Borough Market and Big Ben to the Tate Modern and Hampstead Heath, London's potentially endless list of things to see and do make it a heavyweight city break destination.
The Alternative: Liverpool
Shake off any negative preconceptions of Liverpool and you'll be rewarded by a city with tremendous cultural identity and character.
For a start, the city has more galleries, museums and UNESCO-listed buildings than anywhere in the UK outside of London, with the Museum of Liverpool and Tate Liverpool topping the bill, with a thriving nightlife scene that's centred around the areas of Albert Dock, Seel Street and Matthew Street.
Of course you can't mention Liverpool without acknowledging football, a sport that's woven into the very fabric of the city. If you're lucky enough to get tickets on match day, Goodison Park and Anfield represent two of the best stadium atmospheres in the country.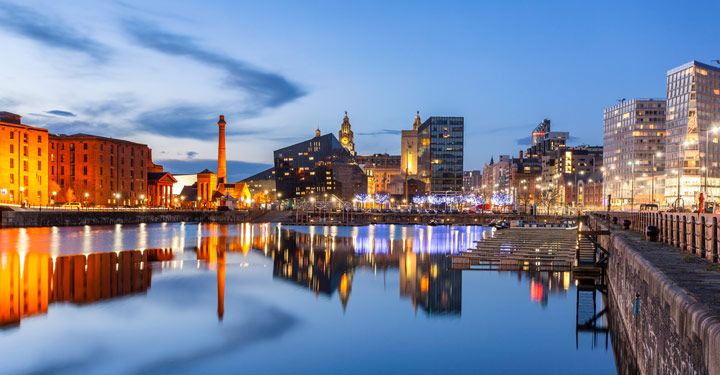 The Classic: Dubai
Impossibly-tall skyscrapers, infinite shopping opportunities and a wild and wonderful nightlife – Dubai's reputation as a place where anything can happen make it a firm favourite among long-haul city breakers.
The Alternative: Muscat
A picturesque port city, Muscat's dramatic location, sandwiched between mountain and sea, immediately sets it apart from the likes of Dubai and Abu Dhabi.
Upon arrival, it's impossible not to note the absence of the high-rise buildings which are synonymous with other cities in the region. Instead, Muscat is known for its traditional architecture – the spectacular Sultan Qaboos Grand Mosque, with its 50m-high golden dome, and the Royal Opera House are among the finest examples.
Besides beautiful buildings, Oman's capital is a shopper's dream, with the Muttrah Souk one of the best places in the city to test your bartering skills.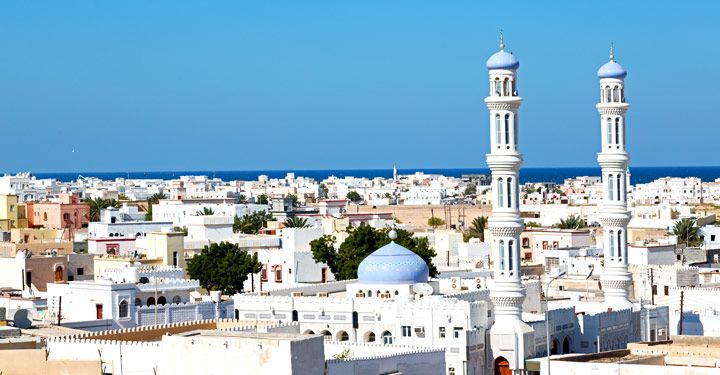 The Classic: Amsterdam
Set on a pretty network of canals, the Netherlands' enigmatic capital combines quirky culture and a rich history to create one of Europe's most unique cities.
The Alternative: Rotterdam
Behind Rotterdam's busy port city veneer lies an artistic community typified by innovative architecture and a wealth of museums and galleries.
And with a new wave of restaurants and bars boosting Rotterdam's nightlife credentials, the city has seriously stepped up its tourism game in recent years.
Highlights include the Markthal, a large, bustling food hall known for its unique design, Museum Boijmans van Beuningen, the impressive Erasmusbrug Bridge, and the charming Old Harbour.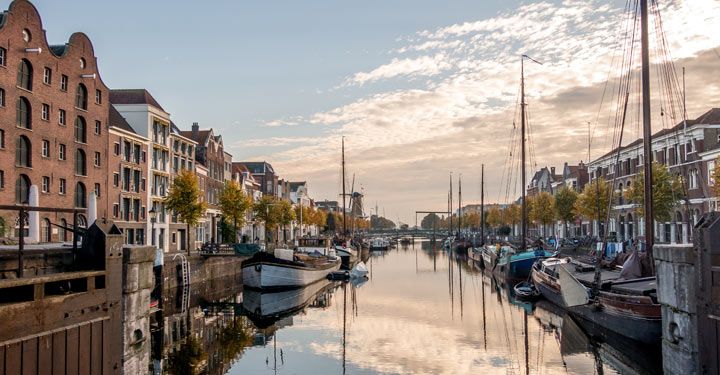 The Classic: New York
The self-proclaimed "greatest city on earth" hardly needs an introduction. A top "bucket-list" city, you have to visit New York at least once in your lifetime.
The Alternative: Boston
Whether you're after history, culture, sports or shopping, Boston isn't likely to let you down on any front.
Cheer on the Red Sox at Fenway Park, appreciate masterpieces at the Museum of Fine Art, stroll through the grounds of Harvard University or just enjoy the historic importance of one of the oldest cities in the US.
To really acquaint yourself with Boston's revolutionary past, take the Freedom Trail around town; the 2.5 mile-long path covers 16 attractions, with each one marking a significant point in US history.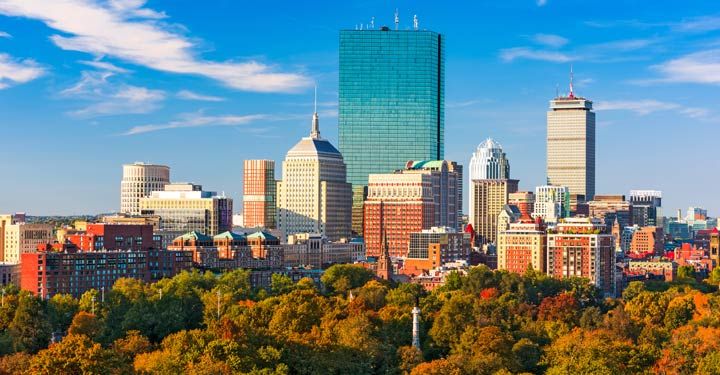 The Classic: Dublin
Legendary for its craic, Dublin attracts everyone from stags and hen dos to couples and families. Besides Guinness and good times, the city has a rich literary tradition and many culturally important museums and attractions.
The Alternative: Galway
On the opposite side of Ireland, little Galway's craic has a decidedly more Gaelic flair, with colourful pubs and traditional live music aplenty.
Quaint, picturesque, and within driving distance to the mighty Cliffs of Moher, Galway acts as a gateway to the rugged beauty of Ireland's wild Atlantic coast – and a very pleasant gateway at that.
Besides the pubs and music, the harbour city has a charming 18th century square, pretty bay and a cheery Latin Quarter packed with places to eat, drink and shop.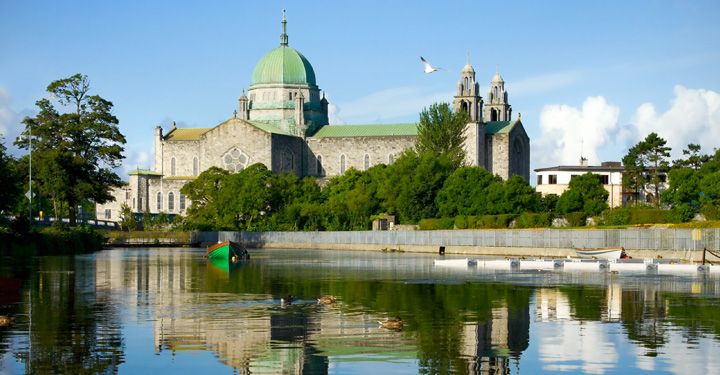 The Classic: Barcelona
Touched with the genius of Gaudi and Messi, laid-back Barcelona is a firm city break favourite for its Catalan culture, fiery nightlife and sweeping beach.
The Alternative: Seville
The spiritual home of flamenco is as colourful and vibrant as you might expect, with cobbled, quaint streets full of monuments and artistic heritage.
The fact that Seville is easily navigated on foot is one of its strong points; many of Seville's major attractions are close together.
The calm beauty of Parque de María Luisa, the grand architecture of the Alcázar, Metropol Parasol, The House of Duenas, and Museo de Arte Andaluz Contemporaneo are just a few of the city's highlights.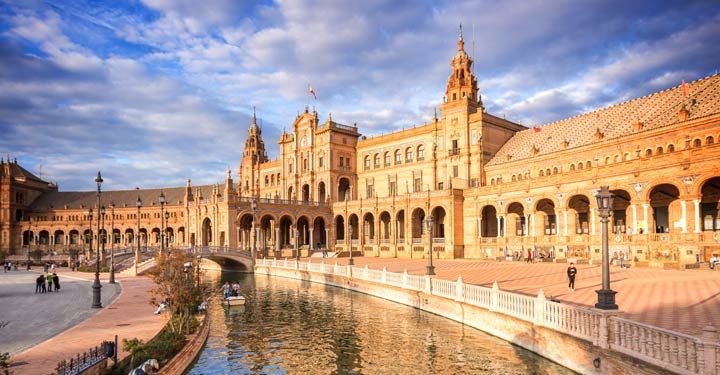 The Classic: Paris
The epitome of elegance and romance, Paris is a city that can be discovered more than once – which is why so many return for seconds in the City of Light.
The Alternative: Lyon
If you thought Paris was a foodie's idea of paradise, wait until you visit Lyon, France's undisputed gastronomic capital.
Whether your taste-buds seek traditional French brasseries, classic Lyonnaise bouchons or Michelin-starred restaurants, Lyon has something to suit all palates.
Work off the indulgence with a trek up to the Notre-Dame de Fourvière, the impressive white marble church that overlooks Lyon from a hilltop perch, or traipse the peaceful banks of the Saone until it's time to eat again.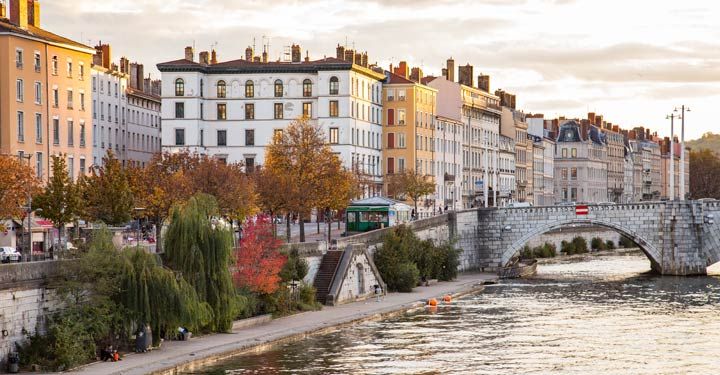 The Classic: Berlin
Since the fall of the Wall, Berlin has busied itself in cultivating an alternative atmosphere that's perfect for artists, creative types and hedonists – the result? One of Europe's coolest cities.
The Alternative: Cologne
Known for its magnificent Gothic cathedral, Germany's oldest city offers over 2,000 years of history to intrigue visitors.
Unsurprisingly, the city's long and varied past has bestowed upon it a variety of cultural influences, which is reflected in Cologne's architecture, museums and art galleries.
Among its many highlights are the city's 12 Romantic churches, Museum Ludwig and the Aldstat (Old Town).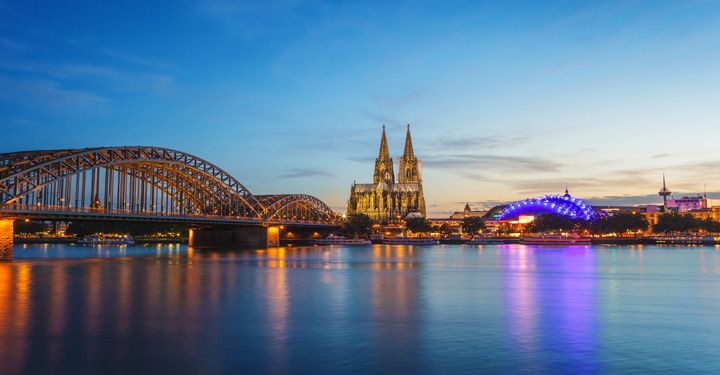 The Classic: Lisbon
Favoured by young groups for its cheap beer and Bairro Alto's dense concentration of bars, Lisbon's cobbled streets and rickety trams also exude an air of romance that attracts couples all year round.
The Alternative: Porto
A lot of Porto's appeal lies in the aesthetics. Here is a city that combines Baroque grandeur with cutting-edge architecture effortlessly; one minute, you're strolling around a UNESCO World Heritage Site in the Ribeira district, the next, crossing a bridge designed by one Gustav Eiffel.
But it's not all about looks. One of the best ways to really experience this city is to take your time strolling through its backstreets, along its riverfront or through any of its palatial gardens.
And of course, there's the wine. Whether you sample the famous ports the city is known for or take a day trip to the nearby Douro Valley Vineyards, you won't have to search hard for a glass of the good stuff in Porto.