Travel Q A With Simon Reeve
Travel Q&A with Simon Reeve

Television presenter, author and all round adventurer Simon Reeve has travelled to more than 100 countries and circled the globe three times during his time as a BBC presenter. Ahead of his new BBC show 'Indian Ocean' we caught up with him to get his thoughts on travel, holidays and how to get the most out of a destination.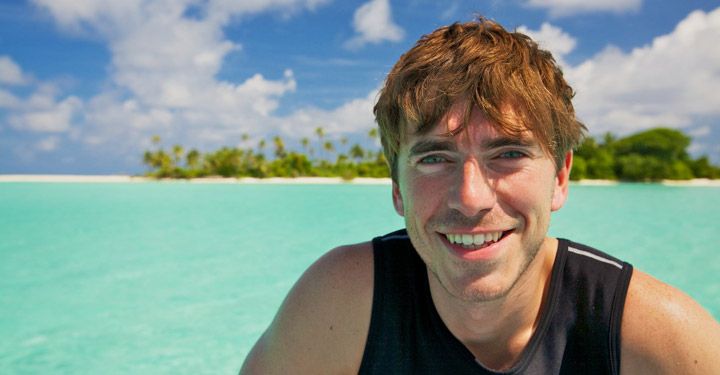 Simon, how is 2012 treating you so far? Have you managed to get away anywhere already?
It's treating me very well, thanks for asking. I've got a little lad who's just turned one and is growing fast, and I've been finishing my travels around the Indian Ocean for a new BBC TV series of the same name. The team and I just came home a few weeks ago from Indonesia and Australia, where I finished the journey.
Tell us about your new show.
It's called Indian Ocean, and – guess what – it's all about the Indian Ocean. Not just life under the waves, but life around the edge as well. We started in South Africa and worked our way up the east coast of the continent, then round India and back down through Indonesia to the south west of Australia. It was my most exotic adventure, because we went to the lovely Seychelles and the Maldives, but also my most extreme, because we were on the frontline in Mogadishu in Somalia, one of the most dangerous places on the planet.
Away from work, what kind of traveller are you naturally? Beach bum, culture vulture or adrenalin junkie.
I'm a bit of all three. If I'm on holiday then initially I want to relax and de-stress. And then after a day or two I start getting itchy feet and want to explore. But I don't go bungee jumping or anything – I get enough of an adrenalin rush from my work travels.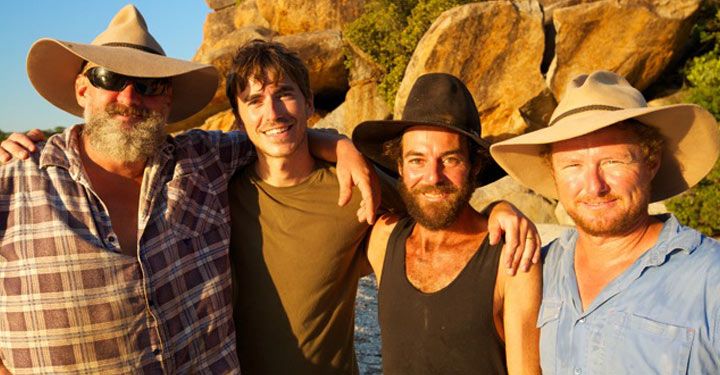 Can you remember your first holiday? What memory stands out?
My early holidays were almost always to a little house in Wareham, Dorset, which my family rented. We weren't rich, and the house was cheap and cheerful, so we went back year after year, and almost every day we'd go from there to Studland Beach, which is still one of the best in Britain. They were lovely times. One year when I was very young I remember we went to Bude, and my little brother James spent most of the time eating sand. He survived.
Have you ever been away from home and regretted eating something you've never tried before?
No. I've eaten some weird stuff, but I've never regretted it. I've had zebu penis soup in Madagascar, fruit bat, grilled squirrel in Laos (it might have been rat), fried maggots in several places, sheep's eyes, camel hump, croc, you name it. If you're not trying strange local food, then you're not having much of an experience. I never understand why people spend their hard-earned cash to go abroad and then eat in a restaurant that's got photos of plates of chicken and chips outside. Go local, eat local, and meet locals. Try food you don't like the sound of. It won't kill you, and you get memories that last forever.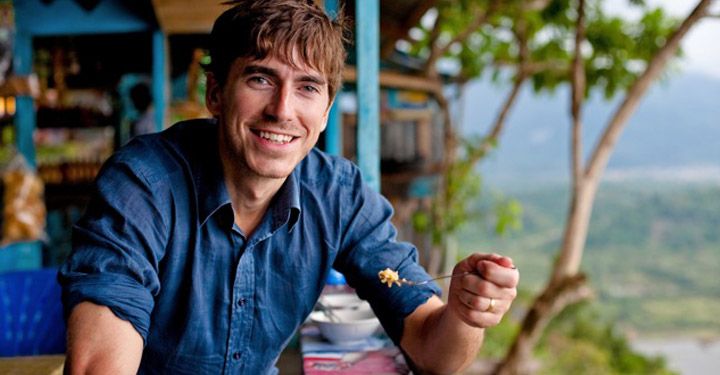 Which three things do you hate spending money on when travelling?
Bottled water, anything I've forgotten, and any form of upgrade. People think we're always getting upgrades, but it never happens. Sometimes I'm tempted to cough-up the extra, but then I think of my son, and how I'd be spending his inheritance, and I stick with the cheap seats.
What's the first thing you do when you arrive somewhere new?
I get out and explore. That's the whole point, that's my favourite thing about travelling is having new experiences every single day.
Have you ever been well and truly lost/in danger/exposed when travelling?
I contracted malaria in Gabon and was vomiting blood and really thought I wasn't going to survive. It was awful. On my last series, travelling around the Tropic of Cancer, I crossed the border from India into Burma illegally with a couple of colleagues and there were a couple of times we thought we'd been caught by soldiers and were toast. And then on this journey around the Indian Ocean I was on the frontline in Mogadishu with bullets flying around. A sniper shot over my head to take out a militant on the other side of the line who was about to open up on us with a shoulder-launched rocket propelled grenade. It's a very frightening place.
What is your favourite travel book?
I think a lot of travel books are exaggerated tosh, but I love anything by Bill Bryson, because although he clearly shouldn't be allowed out of the house without an escort, he has a sharp eye and a talent for side-splitting writing. Rory Stewart's books are exceptional, particularly The Places in Between.
How do you keep in touch when you're away?
If I'm away for work, I take an unlocked mobile and I get a local SIM card to remind my wife I still exist.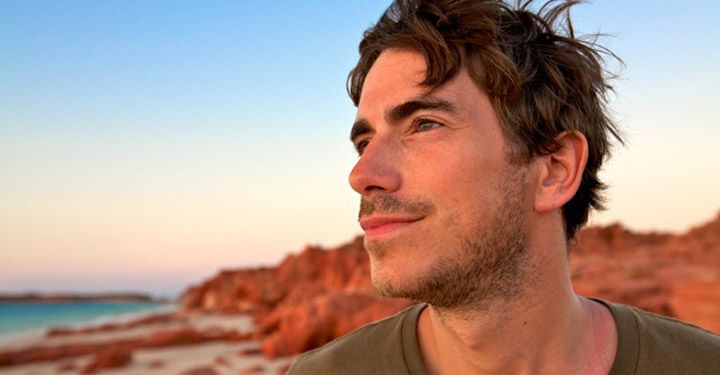 Is there anywhere left on your wish list? Where would you like to explore next if budget and safety were not an issue?
There's lots of places still on my wish list. Japan, Iran, Central America, Russia, West Africa, the Middle East, New Zealand, Pakistan. There's nowhere I wouldn't like to visit, but I'd really love to go to Turkmenistan. I filmed in the other central Asian states a few years back for a series called Meet the Stans. But Turkmenistan wouldn't let us in, and I've always been keen to go back.
What does 2012 have in store for you?
Hopefully more adventures, but I've got a long list of chores to do that have racked-up while I've been away. Top of the list is sorting-out my son's bedroom and building a shed. It's all glamour.
SIMON REEVE is an adventurer and bestselling author who has travelled extensively for the BBC TV series Equator, Tropic of Cancer and Tropic of Capricorn. His programmes have been shown by broadcasters in dozens of countries, enthralling millions. His most recent TV series is Indian Ocean, for which he travelled through 16 countries. Simon lives in London with his wife Anya, a camerawoman, who gave birth to their first child during a break in Simon's Indian Ocean journey.
Simon Reeve's new show 'Indian Ocean' airs on BBC2 On Sunday at 8.00pm. You can find more information at Simon's Official Website.
Have a comment or question about this article? You can contact us on Twitter or Facebook.