The US national parks you should visit this spring
February 27, 2019
Spring is when many of the USA's national parks are at their finest, with budding flowers drenching landscapes with colour and sleepy creatures emerging from winter hibernation.
It's also a proven fact that time spent in the great outdoors is a fantastic way to shake off the winter blues, which is why we're upping the feel good factor with a list of the most jaw-droppingly gorgeous parks to visit this spring.


Rocky Mountain National Park, Colorado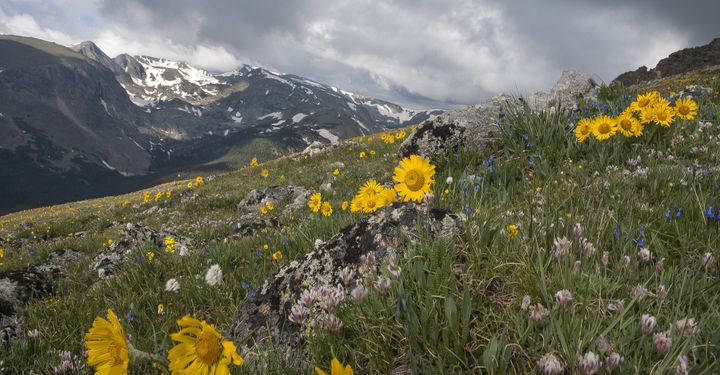 One of America's most beautiful parks, Rocky Mountain National Park is a wildlife lover's dream in spring, with March, April and May being the best months to visit.
April is when the area's wildflowers burst into bloom, and you'll also stand a good chance of spotting the famously sure-footed bighorn sheep, which head to lower ground in late spring to graze in the meadows.
Look out for elks, too – get lucky and you'll see their ridiculously cute calves, born in April and May.


Yosemite National Park, California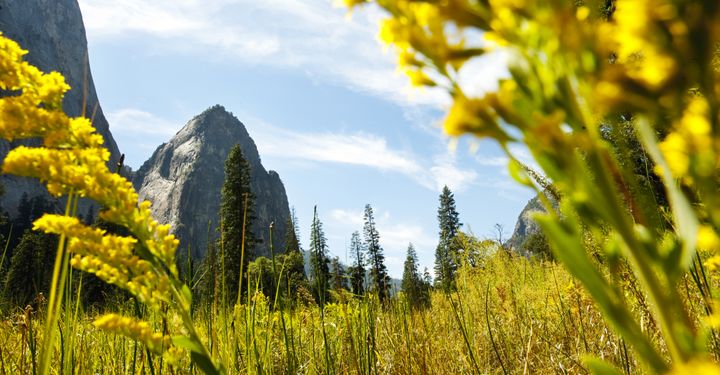 There's plenty to satisfy tree huggers in this beautiful park – it's home to the famous Mariposa Grove, which has some of the planet's oldest living trees, including 500 giant sequoias. The grove recently reopened after a three-year restoration – apparently, even trees need time out once in a while.
California's most popular national park is also known for its stunning variety of wildflowers, which makes it a magnet for butterflies, including the Sierra Nevada Parnassian. And there's now even more choice when it comes to accommodation in Yosemite, especially for fans of camping holidays – February 2019 saw the opening of a new Autocamp site, with 15 luxury tents, three cabins and 80 Airstream trailers.


Great Smoky Mountains National Park, North Carolina/Tennessee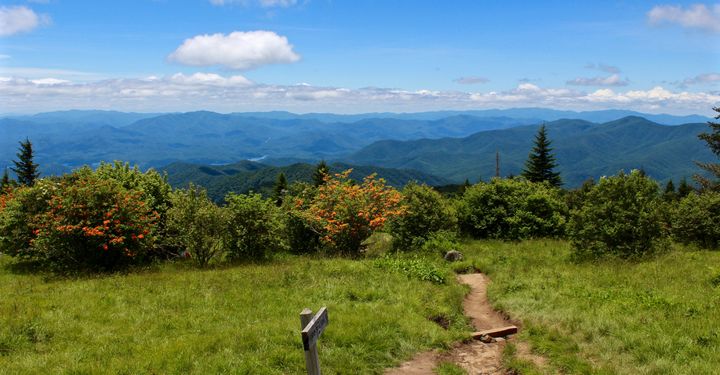 This part of America attracts a huge number of visitors in autumn, but we recommend stopping by in spring, when reduced haze and milder temperatures provide ideal conditions.
The presence of 1,500 species of flowering plants – more than any other US national park – transforms it into a rainbow-hued paradise, and you'll be able to learn more about the flora and fauna at the Spring Wildflower Pilgrimage in April.
This annual event has a packed calendar of activities, including art classes, photography tours and seminars. April is also a fantastic time to spot the park's fireflies and to explore the Tuckaleechee Caverns, which open in March. One of the biggest caves, known as the Big Room, is the size of a football pitch.


Zion National Park, Utah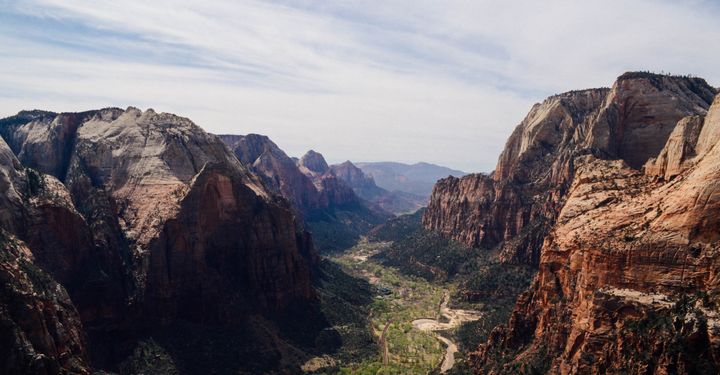 If you're more into rocks than wildflowers, head to Zion National Park. Spring is the perfect time to hike its rambling trails, and the best season to admire its many waterfalls, fuelled by post-winter snow melt. It's also much cooler – in summer, the mercury regularly tops 30C.
Because of its low altitude, flowers bloom earlier here – local species such as desert marigolds and western Columbine start budding in early March.
Wildlife-wise, keep your eyes peeled for baby bighorn sheep, mule deer and wild turkeys (which look much more interesting than they sound).


Death Valley National Park, California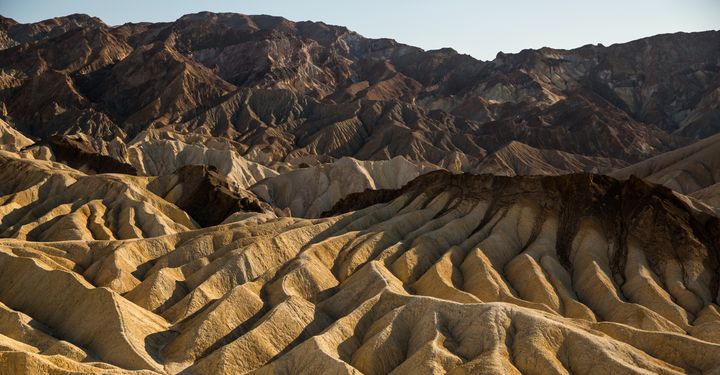 Death Valley National Park might well be known as the hottest place on earth, but it's significantly cooler in spring, when millions of desert wildflowers add a splash of colour to its stark landscape. The cooler temperatures also make it much easier to explore the park's natural wonders without needing to dash back to the air-conditioned comfort of a hire car after just a matter of minutes.
Top of any visitor's list should be the salt flats at Badwater Basin – the lowest point on the planet. Places to stay in Death Valley include the 66-room Inn at Death Valley, which emerged from an enormous renovation in 2018. Our favourite feature is the spring-fed pool with its luxurious cabanas.


Shenandoah National Park, Virginia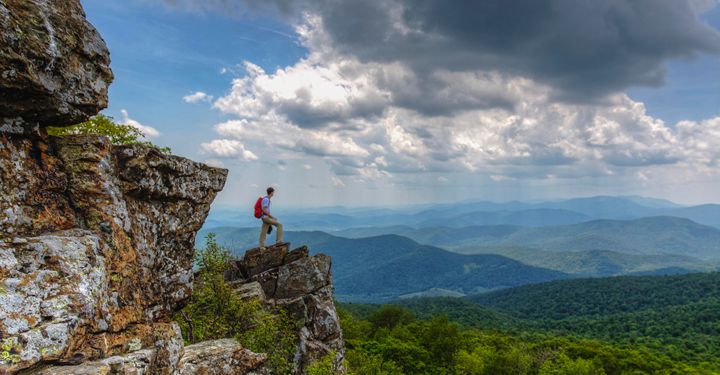 You'll find 200,000 forested acres in this national park in Virginia, which is one of America's most accessible chunks of wilderness – backcountry camping is allowed in almost all areas.
There are over 850 species of flowering plants, including Shenandoah's famous pink azaleas, which are best viewed during a drive along the 105-mile Skyline Drive which twists through the park. This particular ribbon of tarmac is regarded as one of the world's most breathtaking road trips.


Saguaro National Park, Arizona
This national park is another great springtime destination. It's highly likely you'll see coyotes and desert tortoises, along with black bears, fresh from their winter hibernation. You'll also spot species of flora unique to this part of America, such as golden Mexican poppies, red penstemons and desert marigolds.
And then there are the cactuses – towering, prickly giants sprouting bright red flowers. Other (equally prickly) shrubs in bloom at this time of year include chollas and creosote bushes. The park is busiest during the summer months, which is why spring is a great time to check out its famous prehistoric petroglyphs.


Great Sand Dunes National Park, Colorado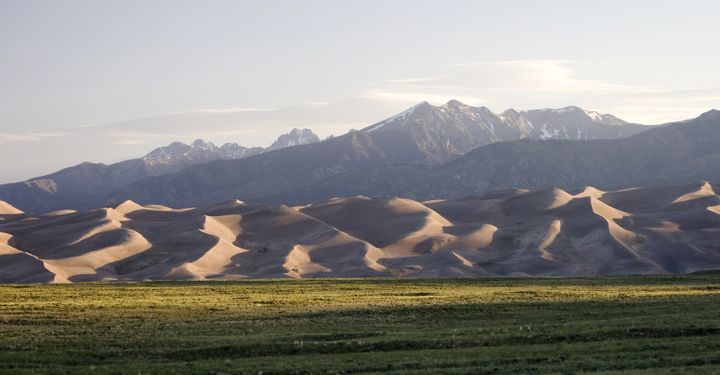 During the winter months, Colorado ranks as one of America's snowiest destinations, but it's also one of the sandiest, and the best time to check out its dunes is spring. Great Sand Dunes National Park has 30 sq mi of sand dunes, including North America's largest.
Hike to the top (some are over 750 feet high) for unbeatable views over this lesser-known park, before carving down their sides on a snowboard. The best time to do this is just after a rainfall, when moisture gives the dunes extra stability.


Joshua Tree National Park, California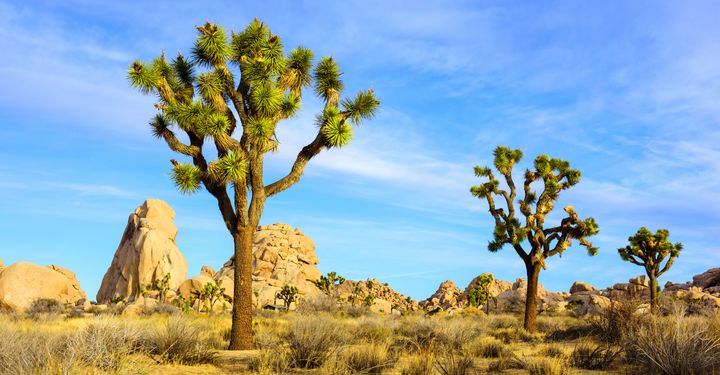 Bears, moose and eagles are overrated. For years, twitchers have been flocking (excuse the pun) to Joshua Tree National Park to spot the hundreds of wonderfully weird-looking turkey vultures taking a break from their annual spring migration.
But you'll find all types of wildlife here in spring, thanks partly to presence of two eco-systems – the Colorado and Mojave deserts – and the weather, which is warm and sunny, without the blistering heat of summer. Other creatures to watch out for include 44 species of reptile, including snakes and tortoises.
If you're visiting in May, check out the Spring Joshua Tree Music Festival, which takes place from 16 to 19 May.


Black Canyon of the Gunnison National Park, Colorado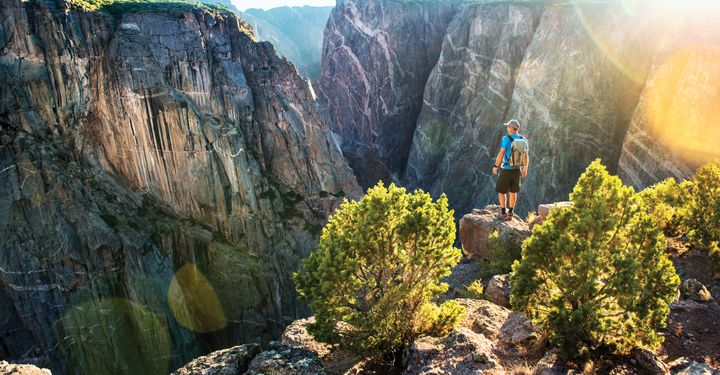 Christmas and New Year can be stressful – a whirlwind of visits to relatives you haven't seen for months, compounded by the inevitable return to work. If you're craving some time out, we prescribe a visit to Black Canyon of the Gunnison National Park – of the few parks with absolutely no phone reception.
What it does have is a fantastic network of hiking routes and the spectacular Gunnison River, slicing through the park's granite cliffs. The lack of light pollution makes it a park a great spot for stargazing - if you're there in late spring, consider checking out the Black Canyon Astronomy Festival in early June.

Have a comment or question about this article? You can contact us on Twitter or Facebook.