Covid-19 advice:
Understand the traffic light system and check FCDO updates before you travel
Find out more
Where to go when – holiday ideas for each month of the year
January
1. The Canary Islands – winter sun, rest and relaxation on Lanzarote and Gran Canaria or walking holidays in Tenerife and La Palma. Windsurfing in Fuerteventura? The weather is good and only four hours from the UK.
2. The Maldives - Perfect for a winter sunshine break with snorkelling in the turquoise waters.
3. The Northern Lights - Head to northern Norway, Sweden or Iceland to view the spectacular Northern Lights (weather permitting). Tromso will be your best bet. Why not stay in an ice hotel and make a real experience of your trip?
4. Hong Kong - It's Chinese New Year so celebrate in style in one of the world's iconic cities and harbours.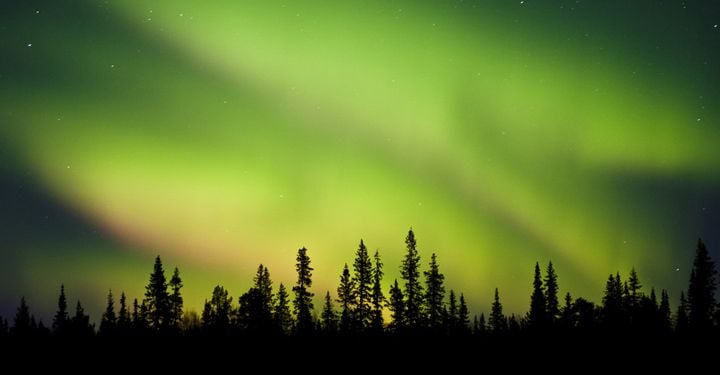 5. South American Cruising - Sail from Chile through to Buenos Aires taking in the Cape of Good Hope, the Beagle Channel and the Falkland Islands. Wildlife and adventure via the comfort of a modern cruise liner.
6. The Alps - Head for ski resorts in France, Switzerland, Italy and Austria for early snow and slopes quieter after the New Year.
7. London - Its' all about the Sales – shop, shop, shop.
8. Monte Carlo - For the world famous Monte Carlo Rally – four days of rally sport in the Valence area.
9. Scotland - Burns Night on the 25th January should be spent at a hotel in a traditional Scottish location with haggis and speeches. Pick from big cities like Edinburgh through to highland villages.
10. Scotland again - Head north to Shetland for Up-Helly-Aa on the last Tuesday in January. A festival based on Viking past. Warriors, fire and processions against the cold night skies.
February
1. Venice, Rome, Paris - It's Valentines Day so head off to one of a trio of romantic cities to romance in style. And Venice also has Carnivale at the end of the month – so visit twice on a low cost flight.
2. Talking of carnivals - Then a flight to Rio de Janeiro is what you'll need for carnival at Copacabana or why not jet to New Orleans for carnival in the USA.
3. Romance with a twist? - Then fly to India and tour the golden Triangle with the highlight a visit to the Taj Mahal in Agra – built on a romantic story of love and the weather and light is sublime at this time of year.
4. Egypt - A wonderful winter sun destination for lazing by thepool in Red Sea Resorts or sightseeing in Cairo and Luxor with a Nile cruise thrown in for good measure.
5. Vancouver - This was the home of the 2010 Winter Olympics and you can ski in one of the many resorts of British Columbia that are close to this city, such as Whistler, Banff and Lake Louise.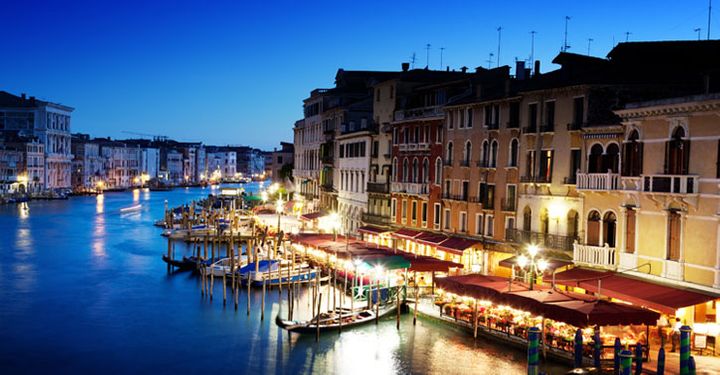 6. South Africa - Drive the Garden route from Port Elizabeth to Cape Town with gorgeous long sunny days.
7. Cuba or Jamaica - Both with excellent weather you can really enjoy a laid back Caribbean island break with different music and styles on each of these two large islands.
8. Thailand - Excellent weather, not too hot and not too wet, you can choose from lazy beaches through to trekking in the north. And there is the monthly full moon parties to enjoy too.
9. Dubai - Great value for a winter sun break with stunning hotels and quality shopping – all from your local airport as well.
March
1. Florida - Probably the best time of the year for a trip to Florida, Orlando, Miami, The Keys and the beach resorts of the Gulf of Mexico with great weather.
2. Seville or Valencia - It's Easter in Seville and fiesta time in Valencia. Amazing street celebrations and parties. Great for a city break or long weekend.
3. Cape Verde Islands - The new Canaries and great for beaches and water sports.
4. The Seychelles - Indian Ocean paradise of over 100 small islands. Laze on the beach, go bird watching and escape from it all.
5. Chicago, Boston or Dublin for St Patricks Day - One of the biggest days in Irish culture – travel to these cities for a short break, sightseeing and drinking.
6. The Holy Land - Visit Jerusalem and Bethlehem at Easter time for parades and Christian traditions.
7. Sydney – Mardi Gras Parade.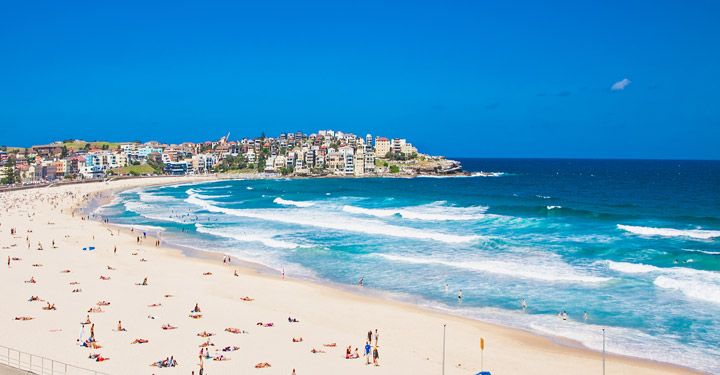 8. Japan - Cherry tree blossom - the Japanese go mad for the first showing of cherry tree blossom. So tie in a city break visit to Tokyo with this traditional activity.
9. The Algarve - Come to Portugal's southern coast for golfing and tennis as well as many other activities for all.
10. Berlin - Take a city break to Europe's fastest changing capital.
April
1. Italy - With the country beginning to warm up after winter, head to cities such as Rome and Florence for culture or to Tuscany for countryside. Alternatively hike the Cinque Terre on the Liguria coast with a cheap flight to Pisa and a car hire to explore.
2. The Lake District - Spring is in full flow so a long weekend in the Lakes will allow you to view the scenic splendour and daffodils.
3. Mexico - Grab a beach break to Cancun, Puerto Vallarta or one of the many other beach resorts. Great weather to top up your tan and a base to explore.
4. Las Vegas and Nevada - The temperatures allow you to explore the Grand Canyon area and you can combine it with a non stop, all action trip to Las Vegas.
5. Jordan - Take a visit to Petra and view the incredible building carved into the rock.
6. Amsterdam - A great destination for a spring city break. And lots of parades on the birthday weekend of the Dutch Queen.
7. London - It's the London Marathon, so come and see the sights and support this huge charity fund raising event amongst the streets of London.
8. Late skiing in the high resorts of France or Austria - Try Tignes, Val D'Isere Val Thorens or Obergurgl, Ischgl or Ebgelburg in Switzerland.
9. Cyprus - Offers late winter sun or early summer sun with warm beaches and great drives through the Troodos Mountains in your hire car.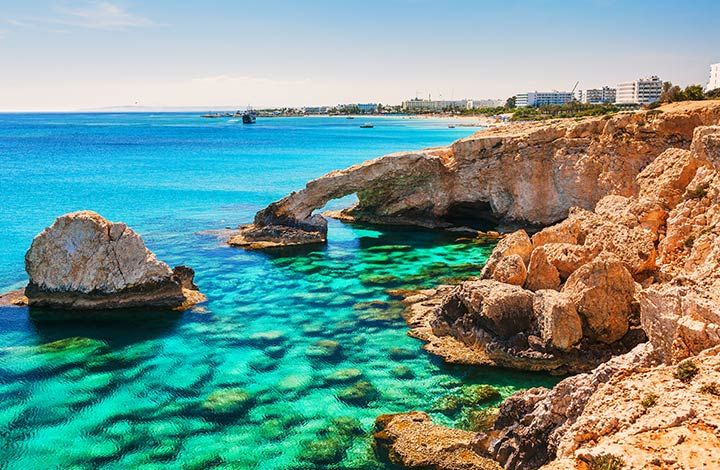 May
1. Antigua, Barbados or St Lucia – The peak season is over, yet you can enjoy the islands at offer prices and with great weather too. And there's a jazz festival in St Lucia in May as well.
2. Greek Islands – The summer is starting and many islands open up to the tourist trade. Start with Crete, the most southerly island and awash with spring flowers and quite beaches.
3. Paris – Visit in the spring as the amazing city spaces are filled with floral colour and the city goes outdoors for the summer.
4. Bali – Party in the beach resorts and rest on the beaches.
5. West Coast USA – Drive the coast between San Francisco and Los Angeles while the towns are quiet.
6. Prague – A great city break in the spring and complete with an annual music festival during May.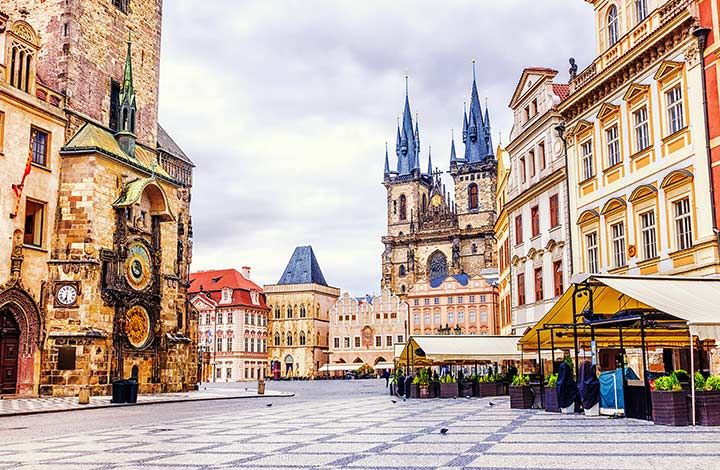 7. South of France – Cannes for the film festival and celebrity spotting and Monaco for the most glamorous of the Grand Prix.
8. Ottawa – More tulips than Holland. Historic ties mean that at this time of year the city is ablaze with tulips and there is an annual tulip festival.
9. The Cotswolds – Visit the centre of England at spring bank holiday and enjoy beautiful countryside and the annual cheese rolling at Coopers Hill in Gloucestershire.
June
1. Montreal - Has a world renowned jazz festival every June in a great summer climate.
2. The Balearics - Summer is here and the islands of Majorca, Menorca, Ibiza and Formentera kick into action. The flowers are out, the beaches are clean and the water is beginning to warm up in the Med. Great early summer holiday islands.
3. Mauritius - Is superb for an early summer rest in a tropical Indian Ocean paradise.
4. Iceland - Finds itself with twenty four hours of daylight during June and is an outdoor activity paradise with hiking, biking, kayaking and horse riding with whale watching off the coasts and incredible natural sites such as the sulphurous geysers.
5. Peru - Enjoys great weather ideal for trekking in our summer months to Macchu Picchu.
6. Greek island hopping - It's easy before the islands overflow with Greeks from the mainland. Prices are good and the weather is ideal with long summer days.
7. Sweden and Norway - There are a plethora of events in both Sweden and Norway throughout June, ranging from the Sweden Rock Festival in early June through to Norway's Midnight Sun Marathon in mid June and the Stockholm summer games towards the end of June.
8. South Africa - Hosted the World Cup in June 2010, but it's also a great time to take a safari looking for the Big Five game in Kruger or a countrywide fly-drive tour.
9. Glastonbury Festival - A must for music lovers and trips to London for tennis lovers are hit with Wimbledon fans.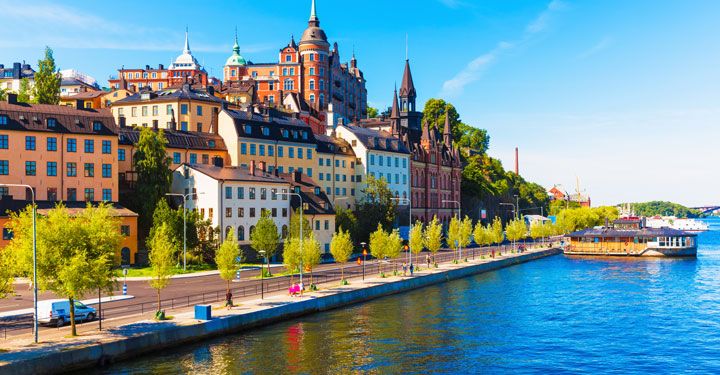 July
1. Paris - Celebrates Bastille Day on the 14th July with a national holiday and parades in Paris.
2. United States - The 4th of July is Independence Day – head anywhere for celebrations.
3. Calgary - Stampede kicks off in July and is an amazing festival of all things cowboy.
4. Pamplona in Spain - The annual bull running is not for the faint hearted, however it takes place over several days in northern Spain.
5. South Wales Coast - Head to Glamorgan for awarding winning beaches and glorious summer days.
6. Devon and Cornwall - For great lazy family beach holidays and cream teas.
7. Cape Cod, east of New York is a luxurious, upscale getaway for celebrity spotting and quality food.
8. Corsica and Sardinia - Before the crowds arrive and the prices rocket.
9. Take a Baltic cruise - To visit the fjords of Norway, the capitals of Oslo, Copenhagen, Helsinki and Stockholm and an overnight stay in St Petersburg.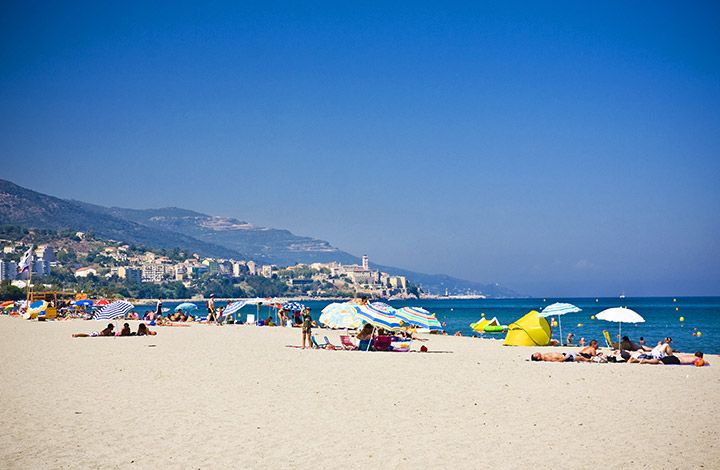 August
1. Travel to Nevada - To attend the world famous Burning Man festival.
2. Slovenia - And the other former Yugoslavian countries of Serbia, Croatia and Montenegro offer excellent beach and lake breaks in the summer sun and great camping holidays.
3. Edinburgh - Fills up for the Edinburgh Festival and the Fringe with arts, theatre, dance, comedy, music and general madness taking over the city for the month.
4. The UK's eastern coast - With the sea at its warmest and plenty of beach resorts to pick from, spend time in Northumbria, Aberdeenshire, Yorkshire or East Anglia.
5. Kenya - Head to the Masai Mara on a safari holiday and see the annual migration of Wildebeest as well as the classic Big Five of lion, elephant, buffalo, black rhino and leopard.
6. Alaskan cruises - From Seattle or Vancouver are ideal ways to see the glaciers and extraordinary wildlife including whales on the US and Canadian west coasts.
7. Costa de la Luz in Spain - The quietest and coolest of the Costas and a world away from the usual Spanish resorts in peak season.
8. Germany - For the Black Forest. Hiking, diving castles and cuckoo clocks amongst the spas and gateaux.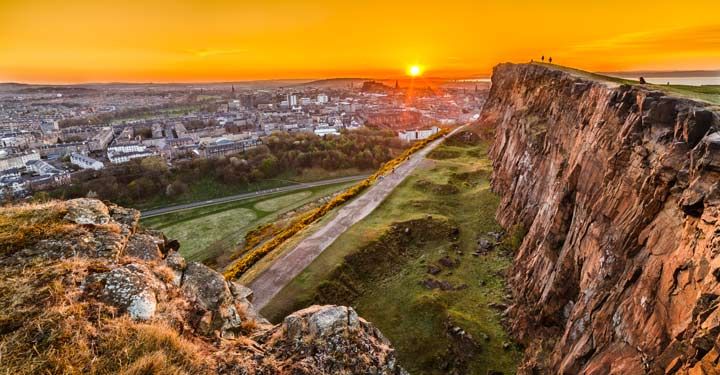 September
1. Turkey - The resorts have lost the fiery heat of August and you can enjoy the beaches, culture and Turkish welcome on a late summer holiday.
2. Spain - enjoy the Spanish mainland after the locals go back to work, the resorts are quieter, the Costas less crowded and there are deals to be had.
3. Munich it's Oktoberfest but in September, as the Bavarians celebrate the hop harvest with huge flagons of beer.
4. South Africa's southern coast for whale watching, shark diving and penguin spotting.
5. China - best overall time of the year to visit this vast country on a tour, taking in all the major cities and sites from Beijing to Hong Kong and Xian to Shanghai.
6. France - Europe is back to school and back to work, yet all areas of France have great weather in September and you can travel around in relative quiet enjoying the grape harvests.
7. Scotland – Enjoy a late summer in the Western Isles or the Scottish highlands or an early autumn with the leaves changing colour.
8. Malta – a Mediterranean island steeped in British related history and great hotels. Ideal for a longer holiday or a short break.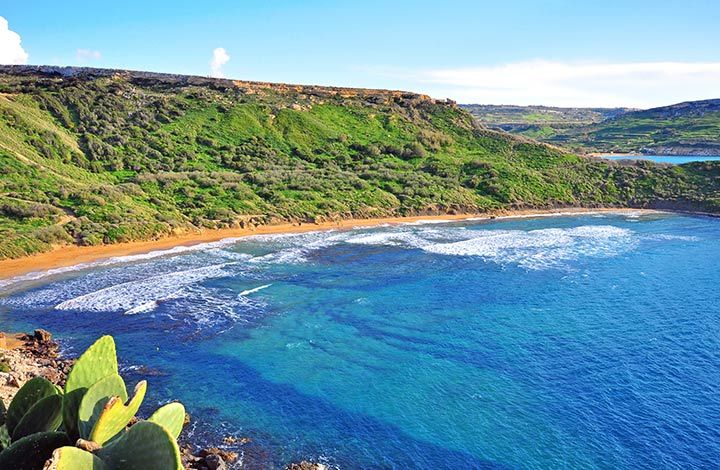 October
1. New England - Is the place to go for autumn colours as you travel out of Boston and around the north east USA.
2. London – For a theatre and shopping break.
3. Nepal – Enjoy trekking in the Himalayas as part of a wider trip to India.
4. Istanbul – A city break enjoying the largest Turkish city, where east meets west in the bazaars and mosques.
5. Tunisia – A great destination for late summer sun and discovering the many roman ruins away from the resorts.
6. Hawaii – Visit the USA's most westerly state and see the incredible islands that make up this amazing destination.
7. Abu Dhabi – Travel to the Middle East for quiet beaches, top end hotels and great value for money in this up and coming country.
8. Malaysia – Book a tour to travel in late October take in the Cameron Highlands and fly over to Borneo to enjoy the orang-utans.
November
1. Melbourne – Go Down Under to Melbourne for the world famous Melbourne Cup and enjoy a fabulous holiday in the early summer of Australia adding in Sydney, the Gold Coast, Cairns and the Great Barrier Reef, Ayers Rock and Perth.
2. Norway - Head north to Tysfjord for the gathering of the killer whales – a wildlife must.
3. Bahamas - With hundreds of islands to choose from, kick back and relax in the Bahamas for early winter sun. Laid back and high quality with great diving too.
4. Vietnam and Cambodia - Offer a great pairing for tours and independent travel in a time of balanced weather.
5. Costa Rica - For wildlife and flora in this country of national parks and palm fringed beaches and new charters launched from the UK.
6. South America - Is full of contrasts and this is the ideal month for a multi country tour taking in Argentina, Chile, Brail and Uruguay with sites such as Sugar Loaf Mountain and the Iguassu Falls.
7. New York City - For thanksgiving and the start of the seasonal sales.
8. Burgundy in France - For the release of Beaujolais Nouveau – the new seasons' first tastings and celebrations.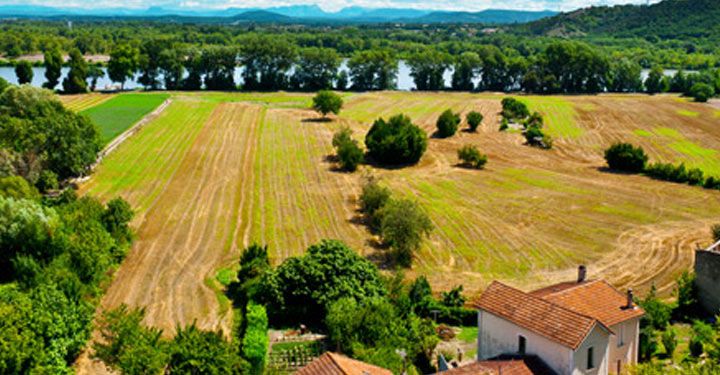 December
1. New Zealand – For an extended tour of the north and south islands as they embrace early summer.
2. Lapland – How can you have Christmas without a visit to Santa in Lapland? Ride on a sleigh, visit Santa at work preparing for Christmas, take a snowmobile and stay in an ice hotel. What fun – and the kids will love it too.
3. Christmas shopping in interesting places – Dubai, Marrakesh, Minneapolis for the Mall of America, New York, Paris, Milan and Stockholm.
4. Head to the Canaries - For pre-Christmas bargain holidays and winter sun to rest and relax ahead of the big day.
5. Christmas markets – Travel around Europe to capture the many markets that are traditional. Sip gluhwein and shop for gifts in wood built market villages, enjoying the atmosphere. Cologne, Berlin, Vienna and Bruges to name a few.
6. Switzerland on the Glacier Express – The time to get on board the Swiss rail network and travel from Zermatt to St. Moritz.
7. Indian beach relaxation – Head to Goa or Kerala for classic Indian beach resorts and a sense of adventure along the backwaters on board a house boat.
8. New Year's Eve – Pick from Sydney, Rio, New York and Edinburgh but book early to get a hotel room and a cheap flight.
Have a comment or question about this article? You can contact us on Twitter or Facebook.
Sign up. Be inspired. Travel.
Subscribe now for hand-picked holiday deals, inspiration and the latest travel tips, straight to your inbox.