Covid-19 advice:
Understand the traffic light system and check FCDO updates before you travel
Find out more
Why travellers are flocking to the Balkans this summer


Please note: this content is sponsored by one of our partners. Most links on this page will take you directly to the Balkan Holidays website.


March 6, 2019
Croatia may have been flying the flag for the Balkans for the past few years (and with good reason), but its neighbours are fast playing catch-up. New resorts are popping up along coastlines, refurbed hotels are upping the stakes daily and local prices remain steady.
And travellers are finally catching on to this vastly underrated part of Europe. According to early 2019 numbers, the Balkans are the place to be this summer. ABTA even reports a 30% increase in Bulgaria bookings alone.
To find out what's driving holidaymakers a little further east for summer 2019, we caught up with Balkan Holidays' commercial director, Denis Ilic, for his expert insight.

Why the Balkans are the holiday darlings of summer 2019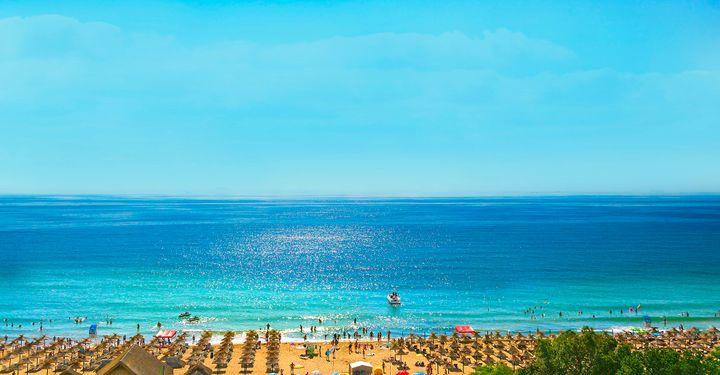 "You could put it down to the warm Balkan welcome and good food and wine!' Denis laughs.
"[But] every Balkan country is gaining visitors as interest in Eastern Europe rises generally and new flight routes are introduced."
Of course, the Balkans have a lot more going for it than just convenience and cracking cuisines…
It's great value for money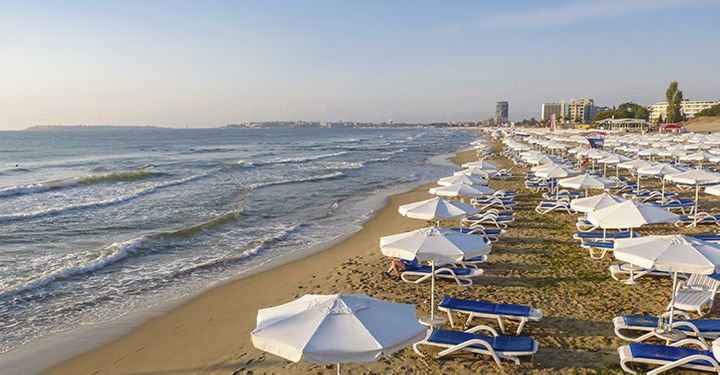 There's no denying Bulgaria takes the crown for great value holidays in the Balkans. In fact, its flagship resort, Sunny Beach, was named 2019's best value destination in the Post Office's annual 'Holiday Costs Barometer' report.
While the pound is indeed strong against the local currency (the lev), increased interest in Bulgaria has led to a massive drive to improve tourist services and accommodation options.
"Hotels are upping their game to compete," explains Denis. "And Bulgaria now has a better choice of hotels than ever, from two- to five-star, many of which are all inclusive.
"You can even score 7 nights in Sunny Beach, flight inclusive, for less than £300!"
And as the Post Office report reveals, prices remain low despite increased visitors each year. For example, a meal for two with a bottle of wine in Sunny Beach won't cost more than £30*.
It's not the only Balkan to offer great value for visitors, either. According to Numbeo data, a similar meal will cost around £24 in Budva on Montenegro's coast and about £30 in Split, Croatia.**

You can enjoy unique coastlines…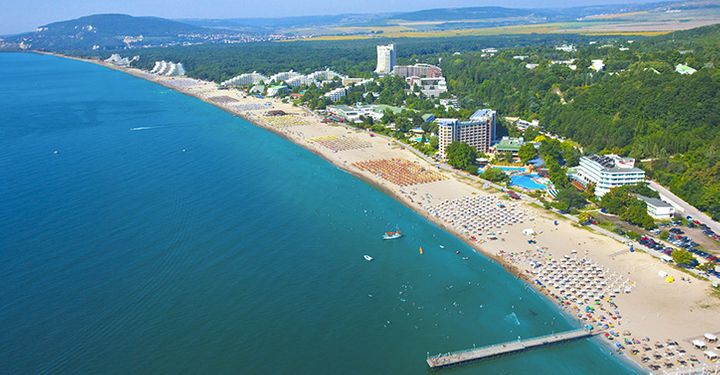 Whatever type of beach holiday you're after, you're sure to find it in the Balkans. The breath-taking inlets and isles of Croatia's coast, all pine-topped cliffs and hidden pebble beaches, almost demand to be seen. It may be playing into the stereotype – you can't mention Croatia without talking about a boat trip or two, after all – but Denis can't recommend the experience enough.
"There's 1,150 islands of Croatia!" he exclaims. "And you can easily check them out with one of our small-boat cruises in the Adriatic Sea."
Montenegro's sands, meanwhile, straddle the sea and a range of dramatic, verdant mountains. The coast also offers a string of atmospheric beach towns, complete with cobbled medieval streets and old-world charm.
Bulgaria is a little different, too. Its long stretches of golden Black Sea sands invite holidaymakers to spend their days relaxed in a sunlounger. And with renewed interest in the Balkan favourite, new resorts are grabbing headlines.
"Resorts not as well-known as Sunny Beach, such as Pomorie to the south and Albena in the northern Varna region, are growing in attention," Denis explains.
"They're especially popular with second-time visitors to the country who are looking to switch up their resort."
­And a little peace and quiet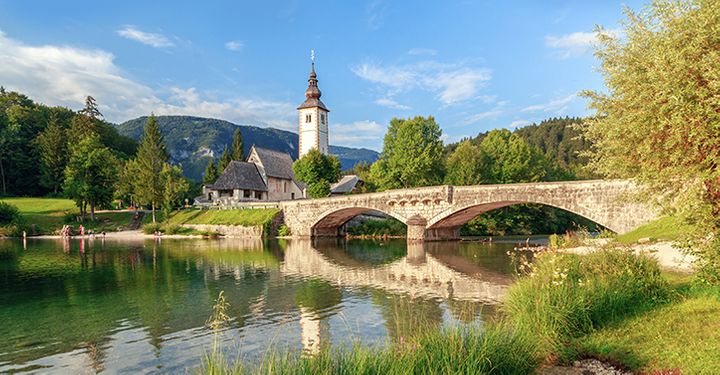 Though Slovenia enjoys just a sliver of coastline compared to neighbouring Croatia (it's a tiny 47km in length), it certainly makes the most of it.
There's Italianesque towns dotted along the Adriatic's edge, from Piran to Izola, but Portoroz is the winner here. It's one of the few sandy beaches along this part of the coast – hot real estate come summer time – and boasts a variety of swanky hotels and restaurants.
Despite its beaches filling up over the warm months, Denis insists Slovenia is the place to go for a quieter summer. Holidaymakers just need to head away from the coast.
"Slovenia is quietly popular, especially with those who love walking in beautiful scenery," explains Denis.
"Around Lake Bled, where no motorised boats are on the lake, the peace and tranquillity are wonderful."

There's still overlooked destinations to discover – before everyone else does!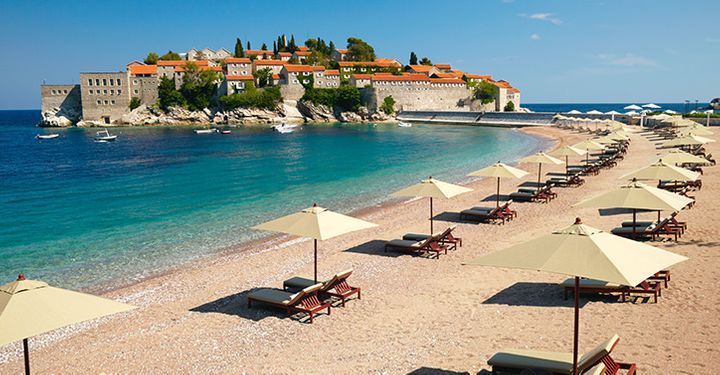 Bulgaria is experiencing somewhat of a renaissance after emerging as an alternative beach destination for sun-seekers in the 1960s. Even Balkan Holidays first got their start there in 1966, Denis says.
And although Bulgaria is hardly an 'up-and-comer' these days, the Balkans still has a few tricks up its sleeve when it comes to new seaside retreats. Namely, Montenegro.
"Montenegro is emerging as a hugely popular beach destination," Denis enthuses. "It's high on bucket lists for those looking for wonderful beaches, along with black pine forests, towering mountains and lakes."
Budva is at the heart of these "wonderful beaches", offering all the facilities you'd look for in a European beach destination: charming family-friendly resorts, plenty of sand to stretch out on and a long list of places to eat and drink.
For a slice of pink-pebbled paradise, the picturesque Sveti Stefan takes home the gold. The walled city is on the higher end of the price spectrum, to be fair, but it's not yet made it onto the travel wish-lists of the masses.
Even better, Denis reckons Montenegro will stay this way for a while yet.
"It will remain niche,' he predicts. 'It's not a mass-market destination [yet], but it is most definitely in demand."

Plus, Brexit won't have a big impact on your holiday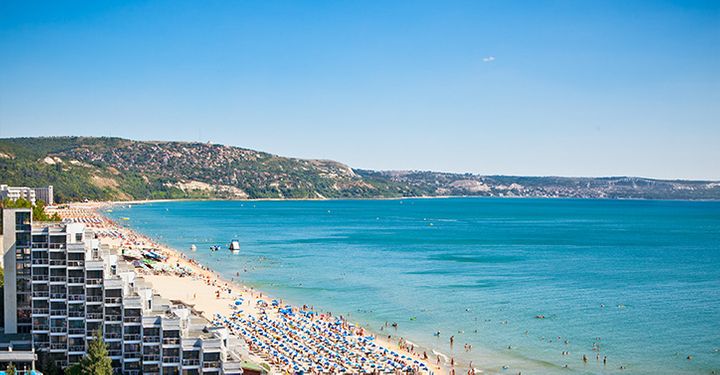 Though the situation in the Balkans is a little confusing when it comes to EU membership and the adoption of the Euro across the region, the threat of a no-deal Brexit is seeing the area reap some rewards.
Because while Bulgaria and Croatia are EU members, neither country has adopted the euro. The former still uses the Bulgarian lev, which gives around 2.28 lev for every pound. The latter is on the Croatian kuna, which currently sits at 8.64 for every pound.
It means that holidays here are likely to remain great-value even if the value of the pound drops post-Brexit. Additionally, Balkan Holidays promise to keep prices steady until March 29.
"We have our Brexit Guarantee - we won't surcharge*** existing bookings (to March 29), despite Brexit," reassures Denis.
He adds that it's a region all types of travellers will enjoy so if Brexit has you worried, this summer is the perfect time to dip a toe into the wonders of the beautiful Balkans.
"Yes, you can have cheap and cheerful, but you can also have UNESCO sites, quality wine and great food, with luxury accommodation," he says. "In the Balkans, there's something for everyone."
** Price accurate as of 05.03.2019
*** Tour operators reserve the right to surcharge existing bookings within reason. This is to protect against things such as rapid fuel cost increases etc.
Have a comment or question about this article? You can contact us on Twitter or Facebook.
Sign up. Be inspired. Travel.
Subscribe now for hand-picked holiday deals, inspiration and the latest travel tips, straight to your inbox.