World's best places for a cycling holiday

Has cycling in Britain ever been hotter – or should that be cooler?
Yorkshire claimed the Grand Départ of the Tour de France this year. Organisers of the race – which comes to a halt in Paris this Sunday – admitted to bigger crowds of spectators at the British first stage of the event than in its home country, writes Lara Dunn.
In May, Northern Ireland and Ireland welcomed another international grand tour with the Giro d'Italia, while in the same month the world's top female cyclists competed in Britain for the inaugural Women's Tour.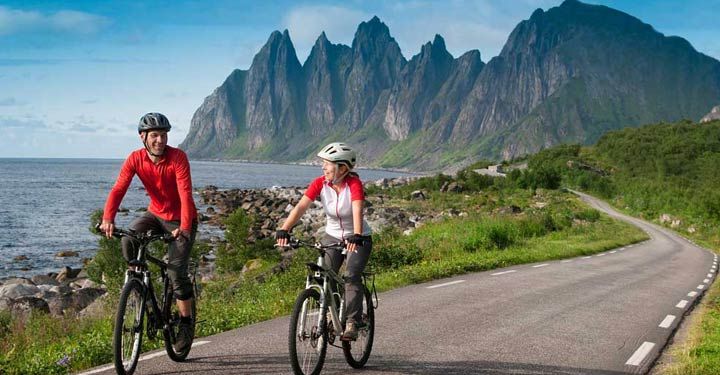 Golden glories
Britain has embraced the golden glories harvested at the last Olympics and, as a nation, is opening that creaking shed door, dusting off a forgotten metal friend and becoming reacquainted with bike-riding for commuting, leisure or holidays.
A recent VisitEngland survey predicted that the British cycling market will be worth more than £3bn by 2015, with growth of as much as 15% a year, and that 25% of British cyclists (3.8m people) would like to take a two-wheeled break in the UK.
Cycling is no longer just a sport for men in lycra. As many people are discovering, it not only is a fun form of exercise but also cuts down our environmental footprint and opens a door to a whole new type of travel.
On your bikes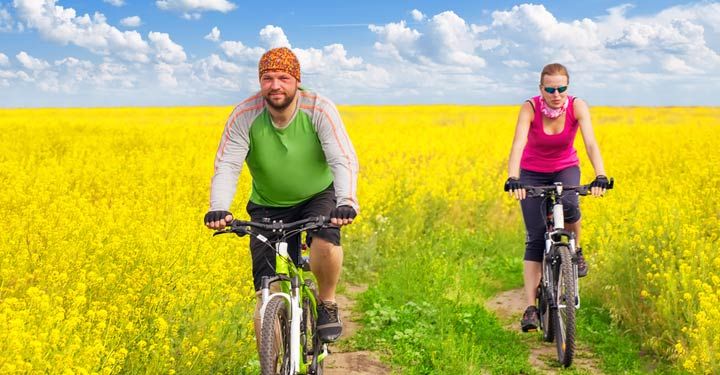 There are almost as many types of biking holidays as there are bicycles. A cycling tour is one of the most in-depth ways to experience a country. You can hit the road either independently, carrying all your own kit, or supported by a tour operator who will transport everything for you, leaving you free (and lighter) to meander from A to B at your own pace.
There are also day ride options, where you're based in one place and spend your days exploring on a bike. Cities such as London, Paris, Copenhagen and Barcelona have led the way with short-term bike hire schemes for visitors.
Bike fans looking for a more testing experience can make like the Tour de France pros and hit alpine mountain routes in skin-tight gear on a road bike. Or those same areas offer off-road exhilaration for fans of mountain biking.
Best of British biking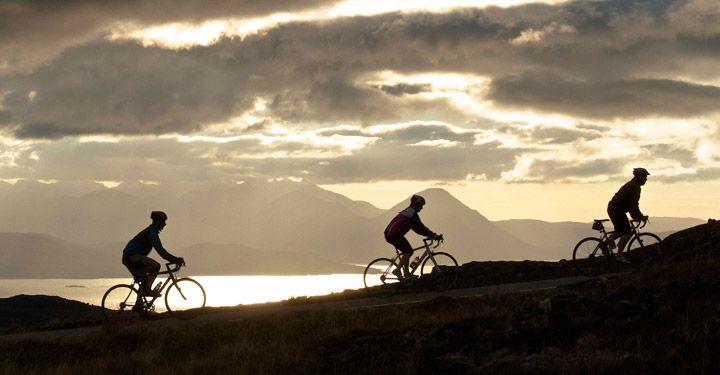 Britain has plenty of its own exciting bike holiday options. Cycling organisation Sustrans manages an impressive network of largely traffic free signposted bicycle routes across the UK. In the south-east of England, you have rolling countryside punctuated with orchards and pretty villages, with riding as hard or as easy as you please.
At the other end of the spectrum – and the country – Scotland's ever expanding off-road trail network is heaven for mountain bikers, with waymarked routes, guiding and lots of stops for tea and cake.
The Scottish islands tempt the tourist with broad open skies, empty roads, wildlife and excellent seafood. The country also has some of the most challenging climbs in the British Isles, such as the twisting, single track Bealach na Bá mountain road – which rises from sea level to summit (626m) in six miles.
Loire Valley by vélo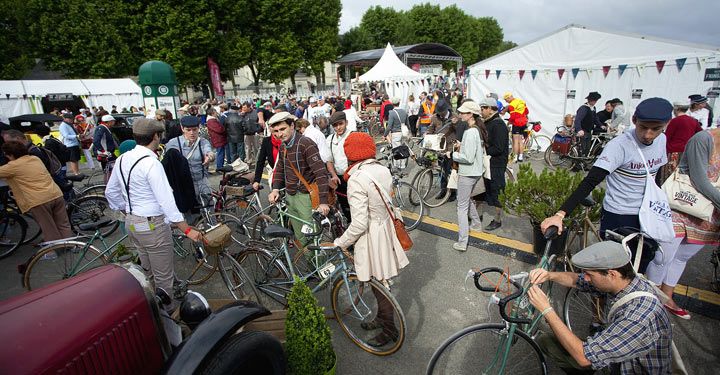 Home to the world's most famous cycling race, France has holiday options to suit every kind of cyclist. The Loire Valley offers a combination of flat terrain, a superb network of signposted cycling trails – many traffic free – along with beautiful scenery and great sightseeing. There's little to rival pedaling alongside the Loire River, stopping off at a chateau along the way for lunch and a rewarding glass or two of local wine.
If the vintage cycling scene appeals, the annual multi-day Anjou Vélo Vintage event in the western French town of Saumur combines old-school bikes and clothing, retro musical entertainment and an all-round jolly atmosphere.
Another dish on France's rich cycling buffet is its mountain riding, on or off-road. The Alps dangle the carrot of some of the finest mountain scenery in western Europe, together with challenges for even the fittest of cyclists.
Alpine ascents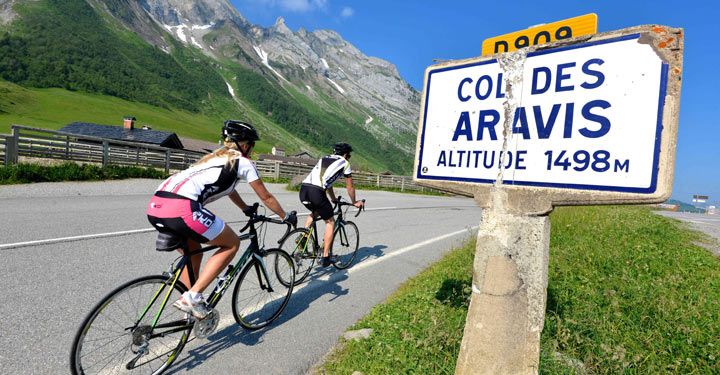 The annual 1 Jour 1 Col programme allows cyclists to use some of the most scenic Alpine mountain passes traffic-free on various days during the summer, while many companies offer supported cycling tours or day rides based out of hotels and guesthouses.
For mountain bikers, the Alps have a wealth of purpose built and waymarked trails, of varying character and difficulty. Resorts such as Les Gets and Morzine cater to the very technical rider, while other areas allow for more of a wilderness riding experience.
It's not just France that offers top mountain riding. SwitzerlandMobility is a network of impeccably signposted trails, on and off-road, criss-crossing this beautiful Alpine country. There are classic road rides, mountain biking for all levels, family friendly routes and lakeside ambles aplenty.
Go Dutch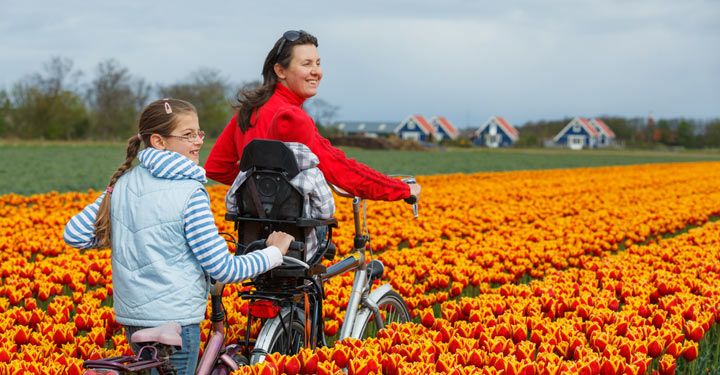 Not only is there the famously flat terrain, but the Netherlands is one of the most cycle-friendly countries in Europe. Some 30% of Dutch commuters cycle to work, and Dutch cities, towns and the countryside are all about the bike.
If you're hiring a bicycle in a Dutch city, just be prepared for the quirky coaster braking system that is common – you pedal backwards to bring the bike to a halt. Most of all, though, be ready to explore at a leisurely pace and enjoy the canal routes, art and café life of Holland.
In Spain, Mallorca has become a magnet for the travelling cyclist, with the island's largely balmy year-round climate making it a particular draw in winter when the European continent can be too chilly.
The good quality of Mallorcan roads, reliable sunshine and excellent food and drink (which you've earned) make the island an ideal cycling destination. There are some challenging climbs but less performance-focused cycling holidays, with flatter days in the saddle, are also popular here.
World on wheels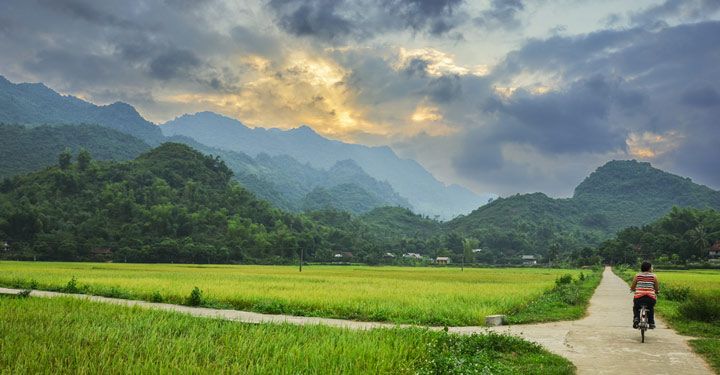 Outside Europe, global destinations tempt the adventurous cyclist. South-East Asia, including routes through Thailand, Vietnam and Cambodia, offers exciting cycling and cultural enrichment with sunshine and great beaches.
If you're looking for challenges on a grander scale than the Alps, the Himalayas beckon, where a few weeks of rugged touring through high altitude passes could be just the thing to take you to the next cycling stage.
In the Middle East, a journey through Jordan provides a combination of biblical locales, such as the Dead Sea and Mount Nebo, thrilling desert landscapes and extraordinary sights such as the ancient city of Petra.
Cycling holidays are all about the journey – but the number of exciting destinations keeps stacking up, too.
Lara Dunn has written on cycling for BikeRadar, Road.cc, Zest and Women's Cycling
For more irresistible travel pics, follow us on Facebook
Have a comment or question about this article? You can contact us on Twitter or Facebook.