10 Things To Do On A City Break In Aarhus
10 things to do on a city break in Aarhus

The coastal Danish city of Aarhus is European Capital of Culture in 2017, so it's a really hot destination right now, writes Tamara Hinson. Here are ten things every visitor should see and do.
Chow down with locals at Aarhus Street Food
It's easy to miss Aarhus Street Food, housed inside a nondescript warehouse a few metres from the train station. But step inside and you'll find dozens of stalls serving a wide range of delicious cuisine, from Mexican to Chinese, with plenty of other options in between.
My favourites? The delicious Vietnamese food served up by the Bánh Mì Bandits and the enormous burritos from Mexican Donkey. Everything is eaten at long, communal benches, so it's also a great place to get to know the locals.
Explore the uplifting Your Rainbow Panorama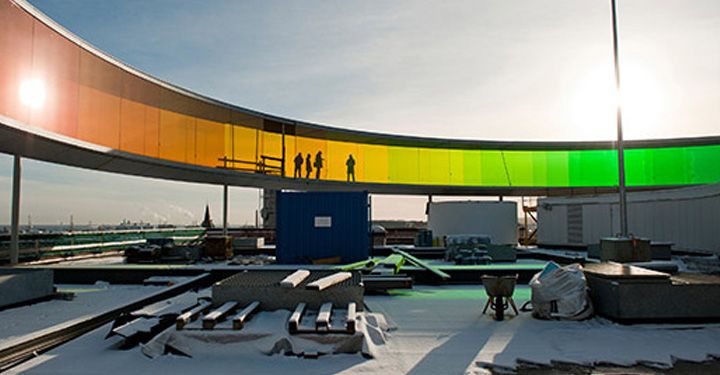 A wander around this colourful, rooftop art installation is guaranteed to put a smile on your face. Designed by artist Olafur Eliasson, Your Rainbow Panorama is a 150-metre-long walkway atop ARoS, the city's fantastic art museum. Its glass panels span every colour of the spectrum and the views from the walkway are breathtaking.
Make sure you take time to explore the rest of this 10-storey museum. One of the most famous exhibits is a 4.5-metre-tall sculpture by Ron Mueck which depicts a crouching boy – the level of detail, from the individual hair follicles to the veins, is stunning.
Get a history lesson at the Moesgaard Museum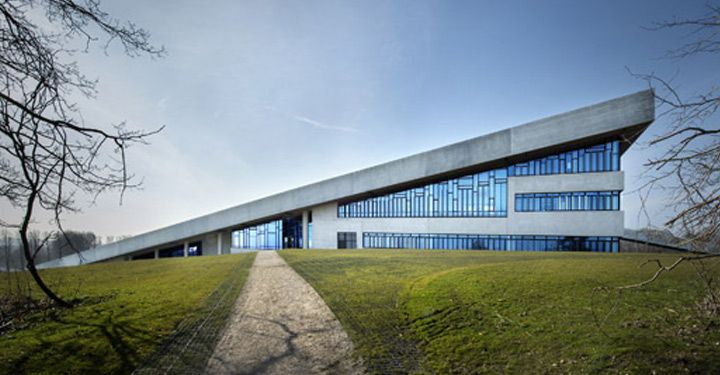 The Moesgaard Museum is 10 kilometres south of Aarhus, but if you haven't got your own transport, simply hop on the number 18 bus. The museum looks at the history of human evolution and it's wonderfully hi-tech.
Take the models of human beings and other species which greet visitors at the entrance – look at them through the interactive binoculars and you'll see them in their indigenous settings. Another fascinating exhibit in this turf-roofed museum is Grauballe Man, the world's best preserved bog body.
Travel back in time at Den Gamle By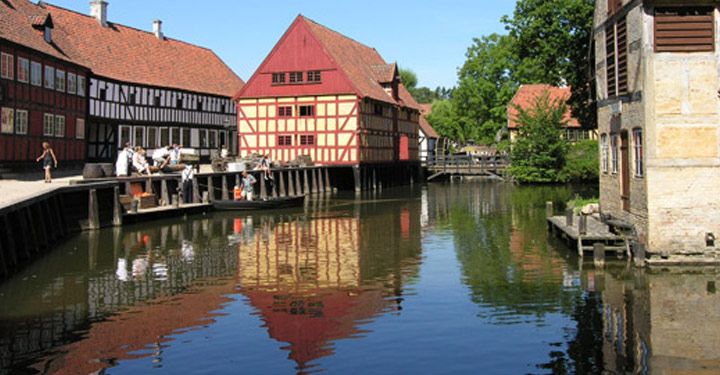 Den Gamle By (The Old Town) is a living museum in the city centre, featuring over 75 restored buildings from all over Denmark, dating from the sixteenth century to the 1970s.
Must-sees include Schou's Soaphouse, which has been faithfully restored to its original 1920s state, and the Eilschou Almshouses, where the vicar's widow will tell you about life in eighteenth-century Denmark.
Snack on some tasty smørrebrød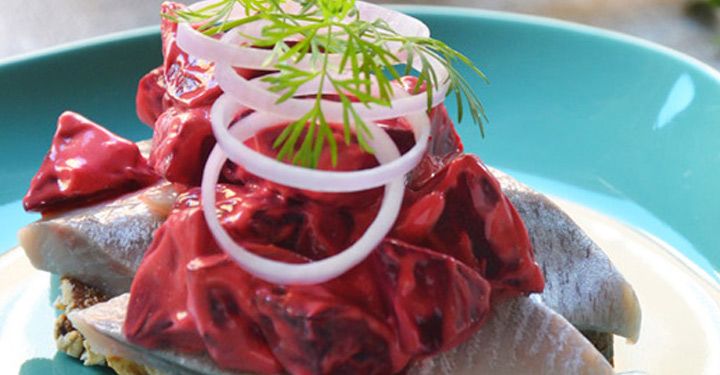 Smørrebrød is an open-faced sandwich, and it's a Danish institution. The bread is usually Denmark's own dark, heavy rye bread, and popular toppings include cold meat, fish or cheese. Try it at the homely, ceramics-filled Kähler Spisesalon at M. P. Bruuns Gade 33 or opt for the posh version at Nordisk Spisehus, on the same street.
However, it's also worth remembering that Aarhus's food scene is extremely diverse, so do some research before you go to see what's opened up recently. If you fancy something really special, consider one Aarhus's three Michelin-starred restaurants: Gastromé, Frederikshøj or SUBSTANS
Fall in love with the Latin Quarter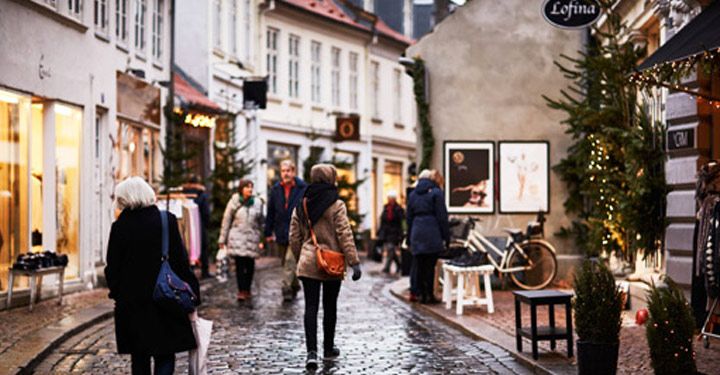 The Latin Quarter is the city's oldest neighbourhood. Filled with wonderfully wonky houses, cafés and quirky boutiques, the area which dates back to the fourteenth century, when permission was granted to destroy the city's old Viking fortifications.
One of the area's highlights is the Women's Museum, housed in the city hall, where you can learn about the evolution of women's rights and how tough life once was for women growing up in Denmark.
Check out an Iceberg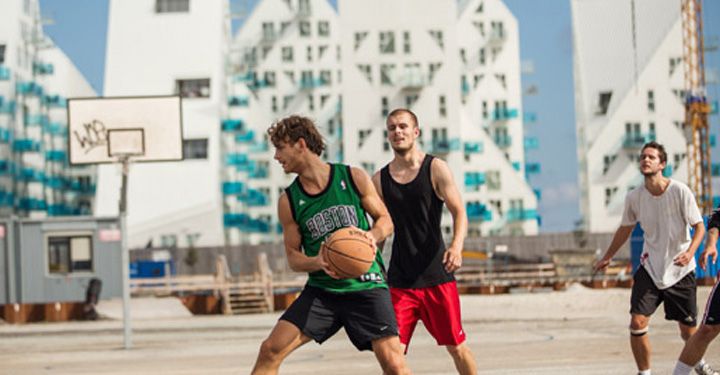 Sadly Aarhus isn't far enough north to see real icebergs, but this is the next best thing. The Isbjerget can be found in the waterfront area, and is actually a cluster of residential buildings designed to resemble icebergs through the use of crooked walls, sloped roofs and blue glass.
It's part of Aarhus Ø (Aarhus East), an entirely new waterfront area being built from scratch, which offers a reminder of the speed at which Aarhus is expanding.
Stock up on some Scandi style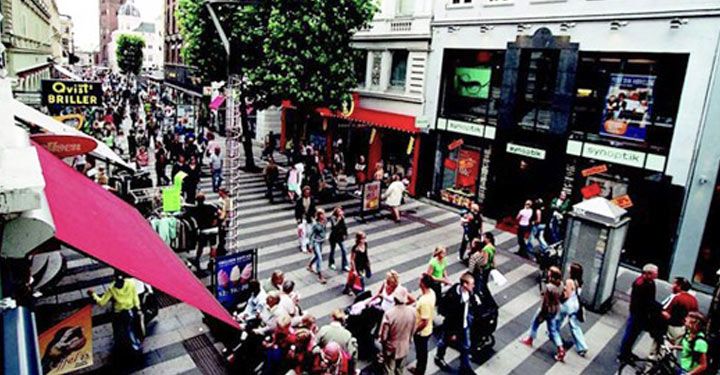 The city's main shopping drag is Strøget, a wide, pedestrianised high street – here you'll find the fantastic Salling department store, with its enormous food hall, along with loads of other major high street brands. For something distinctly Danish, I recommend Kähler at M.P Bruunsgade 41, a design brand dating back to 1839.
I also love 1+1 Textil on Grønnegade 41, where you can stock up on everything from cushions to tea cosies. A more affordable option is Bahne in the Bruuns Galleri shopping centre. It's packed with homeware, children's toys and kitchen utensils, and your purchases will be lovingly gift-wrapped by the friendly staff.
Cycle the city streets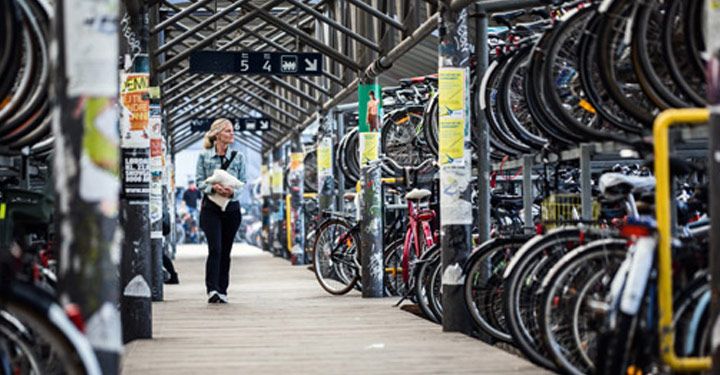 Hop on one of Cycling Aarhus's bikes and hit the road. Cycling in Aarhus is incredibly safe, partly because most drivers are also cyclists, so they're more aware of vehicles of the two-wheeled variety, and the bicycle lanes are wide, double-laned cycle highways.
If you're not confident enough to go it alone, you can also opt for one of Cycling Aarhus's daily guided tours.
Have good old-fashioned fun at the Tivoli Friheden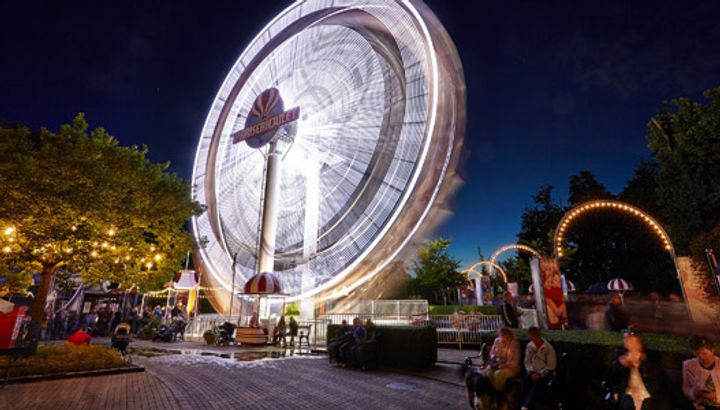 Tivoli Friheden is a large fairground nestled in the Marselisborg Forest, just a short walk from the city centre. With over 40 rides, games and play areas, there's something for everyone, and the beautiful gardens are also worth checking out.
In warmer weather, they're the venue for regular concerts. Adrenaline junkies will love the Cobra rollercoaster, and if you fancy plunging 30 metres in a couple of seconds, head over to the Sky Tower freefall ride. For younger visitors, there's the Bille By children's area, where kids can hop in an electric car or scare themselves silly on the Grasshopper ride.
Have a comment or question about this article? You can contact us on Twitter or Facebook.