10 Ways Not To Take Road Trip
10 ways NOT to take a road trip
The great driving holiday can be the adventure of a lifetime – but taking a big trip like this requires a degree of planning.
Getting the preparation right can make the difference between a legendary trip and just a good one – and novices fall for the same rookie errors again and again. Travel writer and inveterate road-tripper David Whitley reveals how to avoid the common pitfalls…
1. Trying to freewheel it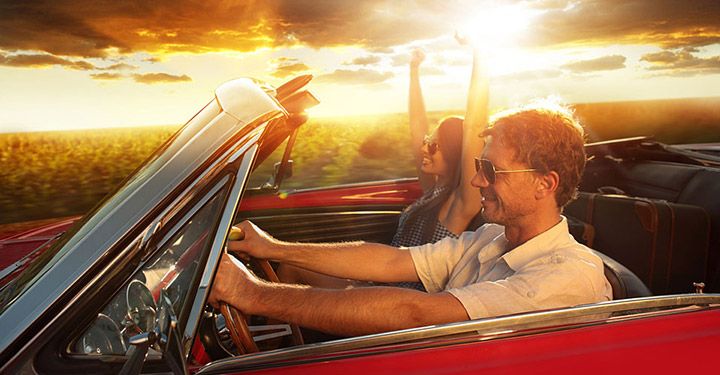 Sure, it's good to build in some flexibility when planning a driving holiday. But forget just turning up at your starting point with a vague idea of your ultimate destination and an even hazier notion of your route.
It may sound like the ultimate in freedom but it's a surefire way of missing out on some of the best sights and spending much more money than you wanted to.
Even if you just plot a broad route, pegged around a few key sights, and book the odd hotel room in advance, it should pay off far more than the time you put in.
It's also – still – worth taking along a paper guidebook for on-the-hoof planning, rather than relying on internet connections. Even though roaming charges have tumbled in some parts of the world – notably Europe – on-the-go smartphone research can still lead to monstrous data bills.
2. Getting that hot pink Chevy immediately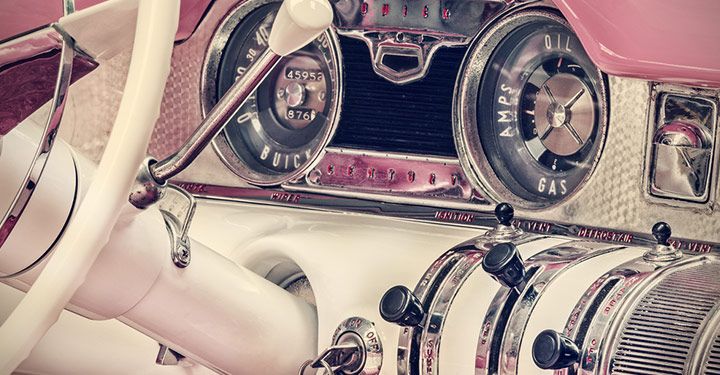 All right, you're bursting with excitement about your incredible road journey. But try to put on the brake a bit before you actually hire that hot rod (or more sensible family wagon or van).
Generally, a road trip starts and ends in a city – but there are some cities where you really don't want a car. Trying to schlep one around great road trip departure spots such as New York, Amsterdam or Wellington, New Zealand, for example, will probably just lead to an escalating nightmare of traffic jams and hard-to-find (and very pricey) parking spaces.
You'll be behind the wheel eventually – so enjoy a couple of days in the city using public transport, then pick up the car from a city location just before you leave.
3. Not budgeting for the killer one-way fee
The dream trip of picking a car up in one city, then dropping it off in another, can prove uncomfortably expensive. Most rental companies whack on a one-way fee – which usually mounts to the equivalent of well over £200 – on top of the booking for doing so.
But you can avoid this charge by planning a loop route that starts and ends in the same place or by picking city pairs for which the fee is waived.
Classic examples of that last arrangement include any two cities in Florida or California or nearby cities where there's a heavy flow of traffic back and forth – Toronto to Montreal is a good case in point.
4. Buying a boring straight return flight
But don't take the above as gospel – sometimes it's better to stump up for that one-way fee than waste days retracing your route.
Driving back to where you started from can leach some of the magic from the trip – not to mention the hundreds of pounds blown on petrol and accommodation.
One option is to fly back to the start point, but it's often much better to buy an open-jaw flight ticket. Casting technical jargon aside, this means flying into one city on the outbound leg, then back from another when returning home. This rarely proves much more expensive than a straight return.
5. Not paying attention in geography class at school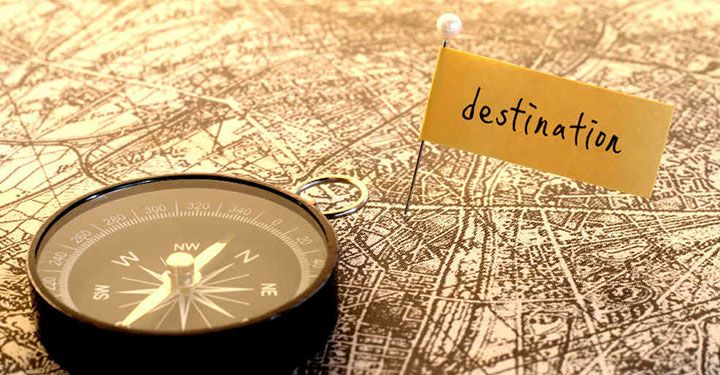 All right, there's not much you can do about that now, if it applies to you, but do try to get a grasp on basic map symbols before you put your feet on the pedals.
A common error? Two cities look fairly close together on paper – except, turns out there's a hell of a lot of geography in the way. For example, Vancouver to the city of Prince Rupert in British Columbia is a manageable 450 miles or so as the crow flies.
But you're not a crow, and to drive it you actually have to take a huge detour inland – the craggy coastline means there's no road along it. That diverted route makes for a journey of more like 1,000 miles.
To avoid such pitfalls, use Google Maps (try the "directions" function) before you set off to confirm driving distances and times between two points.
A road trip proverb: when mountains get in the way, the distance may be small, but the time huge.
6. OK, you're on a road trip – but don't spend all your time in the car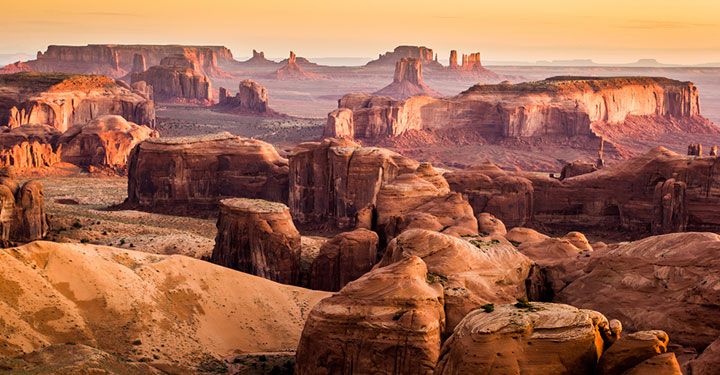 Getting from nightly stop to nightly stop isn't the only time you spend in the car. Road-trippers often forget to factor in detours to get food or explore sights along the way. Often you'll spend a lot of time behind the wheel within a national park or scenic area.
Classic case in point? The drive from Kanab, Utah, to Farmington, New Mexico. The cities are four-and-a-half hours apart and look like useful staging posts on a US south-west road trip.
But when you factor in the three hours driving in a loop round Monument Valley on the way, you'll finally get into Farmington an exhausted, broken shell of a human being.
7. Taking the most direct route (aka bringing the office mentality with you)
Taking the quickest route from A to B is rarely the most memorable one. Bombing down a monotonous motorway for hours defeats the point of the road trip – yet a sat-nav or Google Maps will always try to send you that way.
Ditch your inner efficiency freak by the roadside and get creative.
The trick is to budget enough time for the slower – but more rewarding – journey. The most obvious example here is the journey between Sydney and Melbourne: the quick route is truck-lined freeway monotony, the longer, coastal journey jam-packed with beautiful beaches and quirky little towns.
As a general rule, if something's flagged up as a scenic road on a map or road sign, it's probably worth taking.
8. Changing hotels every night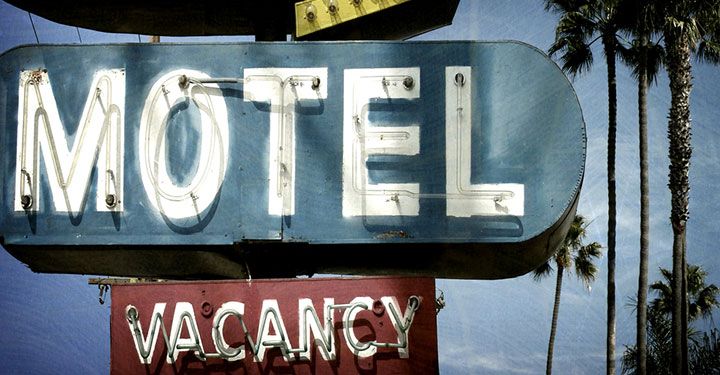 Change your smalls on a road trip every day but not your accommodation, if you can avoid it.
Few things are more draining than having to pack everything up every morning and go through the check-in rigmarole every evening. Changing hotels is part and parcel of the road trip experience but it doesn't have to be done every night.
Your sanity will thank you for spacing in two and three night stays and taking time to smell the roses/cacti/tulips etc. Where possible, try to arrive in the evening for the first night, explore the area the next day, then leave early again the morning after.
9. Paying over the top for insurance…
The bog standard insurance policies that rental companies have to include by law don't cover an awful lot. And excess fees for accidents can be outrageous.
This means rental companies will try to sell more comprehensive cover, with lower excess fees – at often eyebrow-raising rates.
Use a price-comparison site such as TravelSupermarket to do a quick and easy comparison of insurance rates yourself and arrange cover before you turn up at the car rental desk.
10) … And for in-car extras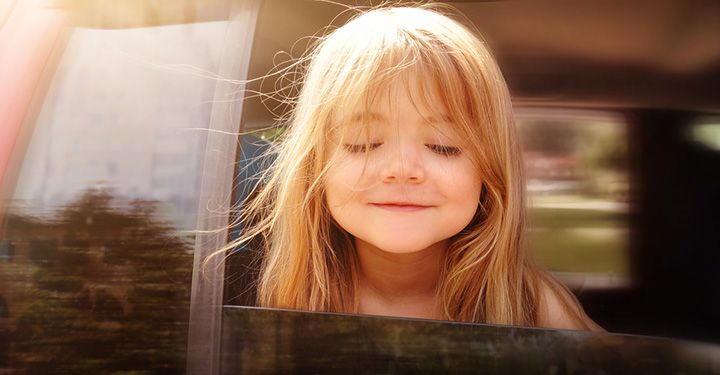 The same logic applies to sat-navs.
It's often cheaper to buy extra maps for the sat-nav you already own – and to take it with you on the big trip – than to pay a premium to rent one from the car hire firm.
And if taking the sprogs with you on your big adventure, consider choosing an airline (such as British Airways or Virgin Atlantic) that allows you to take child seats for free.
Again, it'll leave you more money for purchases on the road.
Have a comment or question about this article? You can contact us on Twitter or Facebook.
Sign up. Be inspired. Travel.
Subscribe now for hand-picked holiday deals, inspiration and the latest travel tips, straight to your inbox.