12 Top Tips To Help You Achieve Packing Perfection
12 top tips to help you achieve packing perfection

July 13, 2018

Here at TravelSupermarket HQ we consider packing to be an art form, and we're not alone, writes Tamara Hinson. To help you pack like a pro, we've put together our top tips – with a little help from some seasoned globetrotters who share our passion for packing.
1) Think about weight distribution

Spending a second thinking about weight distribution can be a game changer – especially if your main bag is a backpack. In a nutshell, if you're the kind of person who really does pack the kitchen sink, put it in the centre of your bag.
"If you're travelling to multiple destinations on one trip, make sure your bag is comfortable to carry," says Adam Alder Cox, product development manager at Osprey Europe. "Keep heavy things like shoes, toiletries and electricals close to the middle of your back and the light, compressible items higher up to keep weight correctly distributed."
2) Embrace order

Think about what you'll need to access first, and make sure you know where these items are. For example, it's highly unlikely that you'll need your pyjamas, travel kettle or teddy before you've left the airport.
"I make sure I have a travel wallet, a pocket or allocated bag space for important things like money, sim cards, my passport, laptop, sunglasses, headphones and charger," says jet-setting snowboarder Ed Leigh, who recently graced our screens as the BBC's Winter Olympics presenter. "These items live in the same place all the time, and this way, I can check that I've got them instantly. Yes, it's a bit OCD, but when you're jetlagged this habit really helps."
3) Size matters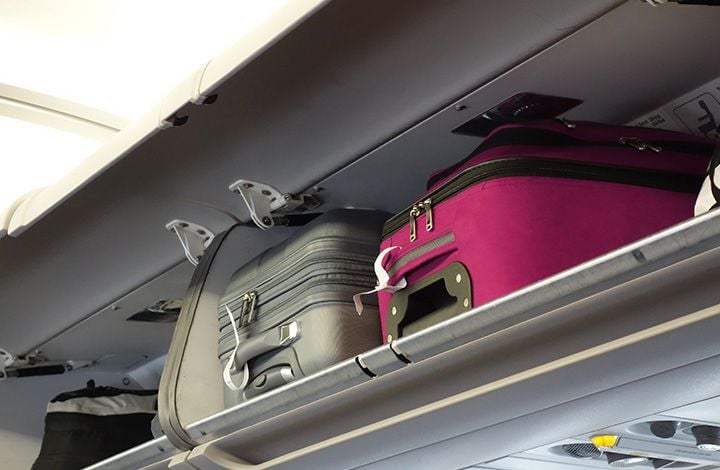 Choosing an enormous suitcase or backpack will only encourage you to fill extra space with items you don't need.
Sure, you're going to India at the hottest time of the year, but why not fill that temptingly empty compartment with your favourite fleece-lined hoodie, just in case? And that Fez-wearing stuffed camel you spotted at that Marrakech souvenir shop will look a lot less tempting when there's simply no room in your luggage.
4) Prioritise tops over trousers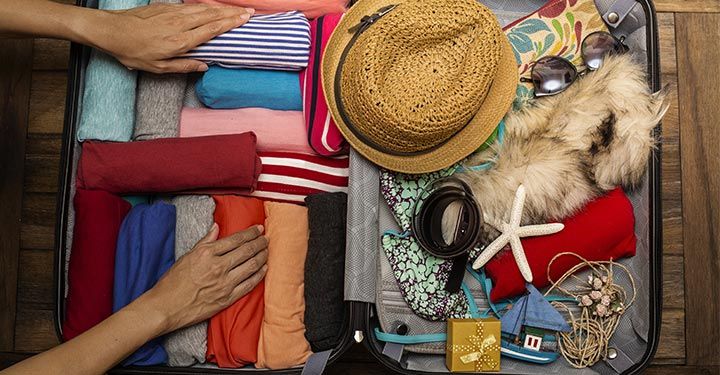 When it comes to packing, there are certain items of clothing which we're less likely to use more of. "Don't pack too many trousers or shorts," advises Hannah Hesford, Rickshaw Travel's social media manager. "You really don't need four different pairs of denim cut-offs. I often pack more tops, because people tend to wear the same bottoms during their travels."
For the best of both worlds, consider trousers which zip in half and transform into shorts. Columbia, for example, does a fantastic range of convertible clothing.
5) Suck it up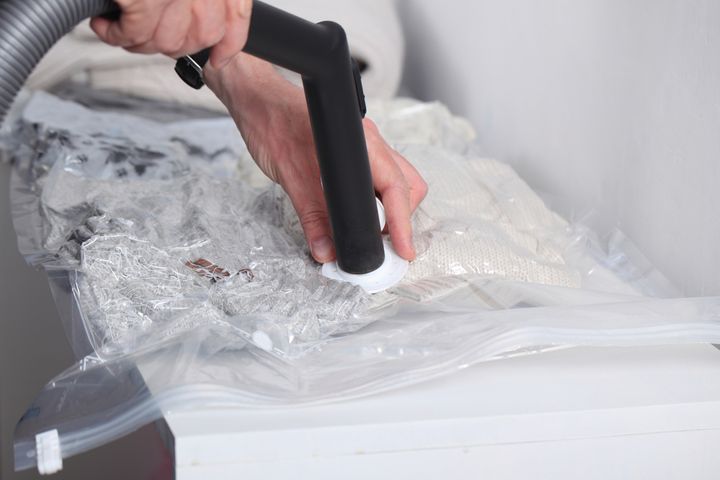 Vacuum pack bags don't just save space – they make it easier to access what you want, when you want it. "I sort my clothes in vacuum packs with different things in each one," says Sophia Fadil, product manager at Rickshaw Travel.
"This way, when I get to a destination, I can unpack the bags quickly and easily, and find what I need quicker. And I always bring reusable shopping bags with me. They're great for wrapping up and bringing home items like dirty shoes which you want to keep separate."
6) Plastic's not-so-fantastic

No matter how tempting those pre-packaged travel-sized toiletries look, resist. They're overpriced and you'll merely end up generating more plastic waste. Instead, purchase a set of reusable, refillable travel bottles and decant your favourite products, such as mouthwash, moisturiser and shampoo, before you go.
When it comes to fragrance, avoid bottles and opt for smaller roll-on perfumes like the ones from chic New York-based brand D S & Durga, or Carthusia's solid fragrances.
7) Waterproofing is wonderful

Opening your suitcase to discover your bottle of body lotion has exploded mid-flight is never a good way to start a holiday, which is why we're firm believers in the wonders of waterproofing.
"I've got a dry bag which I use for all my toiletries," reveals Sophia at Rickshaw Travel. "It's waterproof so if anything smashes then it's all concealed inside. It's also good for hotel bathrooms, which can get wet." Go, for example, offers a wide range of products designed to protect your possessions from liquid spills.
8) Avoid over-packing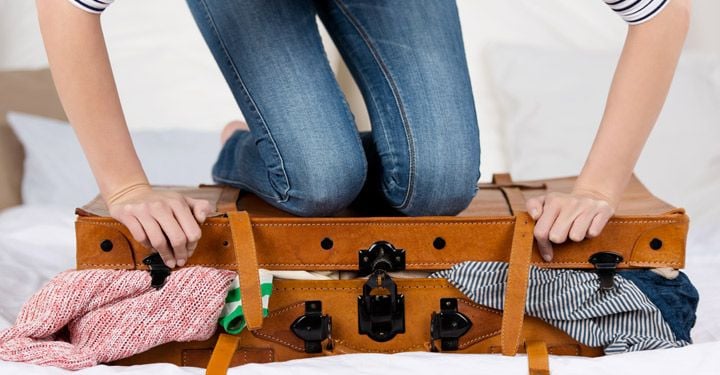 Stuffed camels aside, some souvenirs are worthy of a place in your luggage. If your suitcase is so full that you have to ask multiple family members to sit on it in order to zip it up, you might want to remove a few items.
"It's tempting to fill every nook and cranny in your backpack, but don't forget to save some at least a little bit of space for souvenirs," advises Hannah, social media and PR specialist at Rickshaw Travel.
9) Learn from your luggage-related mistakes

So you overpacked. We've all been there. But rather than make the same mistake again, take a second to work out where you went wrong – and follow this ingenious bit of advice from James Robertson at Headwater.
"At the end of your holiday, place all the items you didn't use in a pile and take a picture on your phone to remind you what you don't need next time," suggests James.
10) Wash and go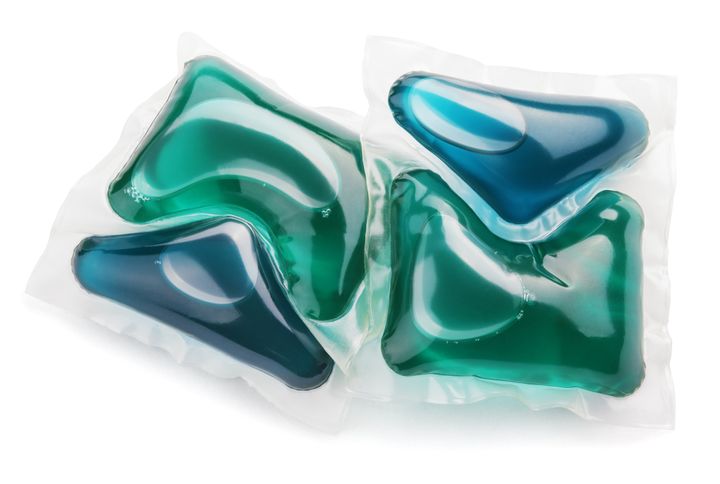 If you really can't resist a stuffed camel toy (or two), consider this tip from Christian Locke, head of product at Headwater.
"Pack small sachets of laundry washing liquid or powder so you can wash your clothes while you're away. This not only saves weight in your suitcase, but also means you have more room for souvenirs and other items."
11) Show your luggage some love
While we're firm believers that spending your hard-earned cash on designer luggage is a false economy, making your suitcase stand out, whether it's by opting for bright colours or with accessories, can save time when you arrive at a destination. It can also reduce the risk of someone with an identical case grabbing yours – arriving at your beachside resort to find your suitcase contains a business suit and props for a conference about air-conditioning units is never a good way to start your holiday.
"Spruce up your luggage with a make-over," suggests Hannah at Rickshaw Travel. "Stickers, ribbon, labels, tinsel, neon lights - you name it. OK, maybe not the last one!"
12) Expect the unexpected

Globetrotting explorer Levison Wood swears by a little damp proofing.
And while we might not be walking the length of the Nile or crossing the Amazon rainforest on foot, damp socks or a shampoo-soaked sweater can still be pretty unpleasant.
"Use waterproof dry bags and separate essentials like electronics and socks that really need to stay dry," says Levison. "And in case your checked bag goes missing, keep your phone charger, a warm sweater and toothbrush in your hand luggage – along with any essential overnight items."
Liked this? Read more about luggage restricitons

Have a comment or question about this article? You can contact us on Twitter or Facebook.
Sign up. Be inspired. Travel.
Subscribe now for hand-picked holiday deals, inspiration and the latest travel tips, straight to your inbox.