13 Travel Apps To Actually Use
13 travel apps to actually use

If you've homed in on the hype and excitedly installed this or that latest travel app only to use it a couple of times then discard it, you're not alone.
According to analytics company Localytics, a fifth of the apps we download are opened once – ever. Only around 40% of apps get opened more than 10 times.
But the very best travel apps will be opened much more often than that – these well-designed, fun and user-friendly pieces of tech can become well-nigh indispensable.
From navigation tools to instant translators, travel technology writer Donald Strachan ruthlessly selects an elite of apps tried and tested on the road.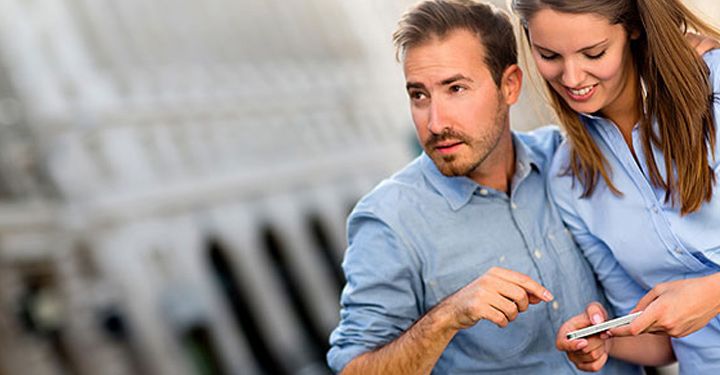 Citymapper
How do I get there from here? In London, New York, Paris and elsewhere in Europe and the US, this app tells you
Free on iOS, Android; citymapper.com
Ditch all your transport apps for one that does it all: pinpoint your start point and enter a destination. Citymapper does the rest, planning routes via train, metro, bus, bike or even foot, and throws in journey time and cost comparisons to help you pick.
The app works in London, New York, Boston, Washington DC, San Francisco, Chicago, Berlin, Barcelona and Madrid, so far.
Word Lens
Peek through your smartphone camera for an instant translation
Free on iOS, Android; questvisual.com
Never be baffled by a restaurant menu again. Point your smartphone camera at a block of text and Word Lens superimposes an instant translation on the screen.
The tool can handle simple translations to and from English, Italian, Spanish, German, French, Portuguese and Russian.
TPExpress
Buy UK train tickets on your phone, with zero credit card charges
Free on iOS, Android, Windows Phone, BlackBerry; tpexpress.co.uk
This app from TransPennine trains also sells UK rail tickets from anywhere to anywhere else. Plus – unlike some other ticket sites – there's no additional charge for buying with a credit card.
Purchase a ticket using your phone, store it there, then either use an e-ticket or print it out at any station.
Afterlight
Non-cheesy filters to make smartphone pictures zing
59p–69p on iOS, Android, Windows Phone; afterlight.us
Vintage filters come with every smartphone camera – and heaps of free apps, too – so why should you pay for more?
Afterlight's many effects and textures are fully adjustable, thanks to a handy slider. Editing tools such as crops and light leaks make it equally easy for any snapper to add atmosphere to small-screen photos.
All for under a quid.
READ MORE: Top tips for packing your hand luggage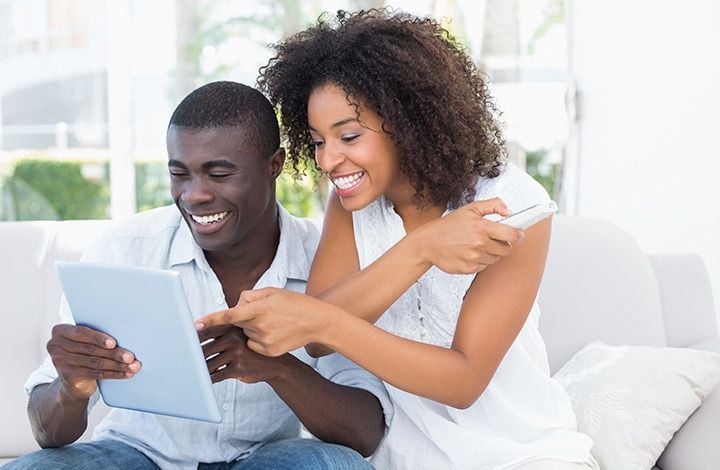 yPlan
Discounts for ticket-only events in the world's liveliest cities
Free on iOS, Android; yplanapp.com
Stuck for ideas for a night out? This little app puts spontaneity in your pocket, with last-minute discounts on events from secret screenings and comedy gigs to Broadway theatre.
Search and booking works inside the app: a couple of taps and your e-tickets are ready to flash at the door. For now, yPlan operates in London, Edinburgh, New York, San Francisco and Las Vegas.
WeSwap
Exchange currency, commission-free, with people travelling in the opposite direction
Free on iOS, Android; weswap.com
If you buy your holiday money on the high street, you pay a hefty commission or get an unfavourable rate. This app cuts out the middle-man: plug in how much you want to change into dollars or euros, and the app automatically matches you with someone who needs sterling.
WeSwap exchanges your currency at the bank wholesale rate, taking just 1% for its trouble. WeSwap accounts come with a prepaid MasterCard, which you use abroad as normal.
Viator
Tours and activities all over the planet
Free on iOS, Android; m.viator.com/mobileapps
Countless apps and websites sell tours and activities. Viator's secret sauce is curation – from short food-walks to multi-day guided excursions, everything is carefully selected.
Plus inbuilt mobile search automatically knows where you are, and booking and ticketing works like a dream, with Passbook integration for iPhone users.
READ MORE: 10 most popular destinations for city breaks
Picturelife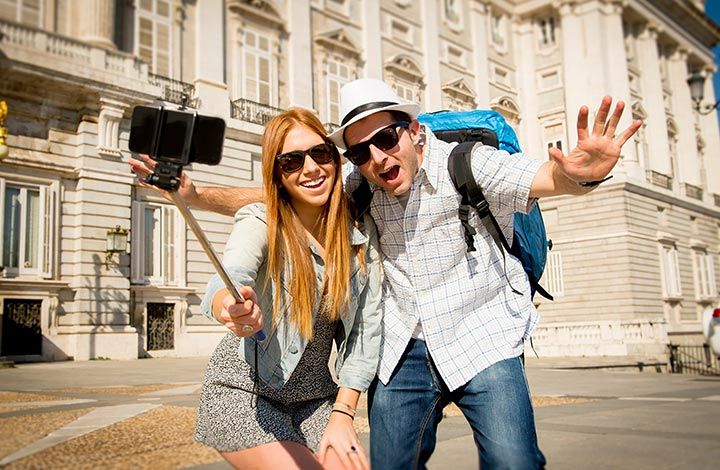 Automatically back-up and sync your smartphone photos
8gb of storage free on iOS, Android (25gb costs $50 (around £30) a year); picturelife.com/download
Nobody remembers to back up their smartphone photos as often as they should, so this little app does the remembering for you.
Once installed, it automatically saves any new photos in cloud storage. Once uploaded, you can access, sort or search them on any device, including a tablet or a desktop PC.
UK Bus Checker
No more forlorn waiting at the stop, or sprinting for a bus that never comes
Free on iOS, Android, Windows Phone, Amazon Kindle; buschecker.com
Downloading multiple bus apps can be a hassle, but there's no need if you install this UK-wide app. It tracks Britain's buses to tell you precisely when the next one is due – using live GPS tracking where available and timetables otherwise.
The app works at any of the UK's 300,000 bus stops, with other versions available to cover New York and other cities.
Field Trip
The app that tells you what's interesting to see near wherever you're standing right now
Free on iOS, Android, Google Glass; fieldtripper.com
Countless apps have tried to re-create the travel guidebook for a small screen, but Field Trip works differently.
It tracks your location and sends a notification when you're close to something cool. You'll never walk obliviously past the best sight in town again.
Uber
Even if you don't have a penny in your pocket, you can take a taxi in 45 countries
Free on iOS, Android, Windows Phone; uber.com
Taxis without tears: just drop a pin into a map and a plush Uber cab arrives to collect you.
There's no need for cash. Everything is settled through your account, which is easy to set up and link to a credit card or PayPal.
Untappd
Find a decent pint pretty much anywhere
Free on iOS, Android, Windows Phone, BlackBerry; untappd.com
It's a craft-beer reviews app that also works perfectly when hunting a bar. It beats any researched guide or app: not just because it features user reviews (lots do), nor because it's totally up-to-date (ditto). But because its "Nearby" tab tells me exactly what beers people are drinking, and where, right now.
Have a comment or question about this article? You can contact us on Twitter or Facebook.
Sign up. Be inspired. Travel.
Subscribe now for hand-picked holiday deals, inspiration and the latest travel tips, straight to your inbox.