8 Of The Best Places To See Santa This Year
8 of the best places to see Santa this year

November 28, 2018
When was the first time you met Father Christmas? Maybe it was at school. It could have been down at your local shopping centre. More often than not, it was just your dad in a cheap Santa outfit. But remember how much you loved it?
Well, as it's almost the season to be jolly, it's time to start planning a trip to see Santa with the kids. Near or far, there are some great festive places to meet the man in red himself. Here are some of our top picks to make this Christmas magical.
Where: Hyde Park Winter Wonderland, London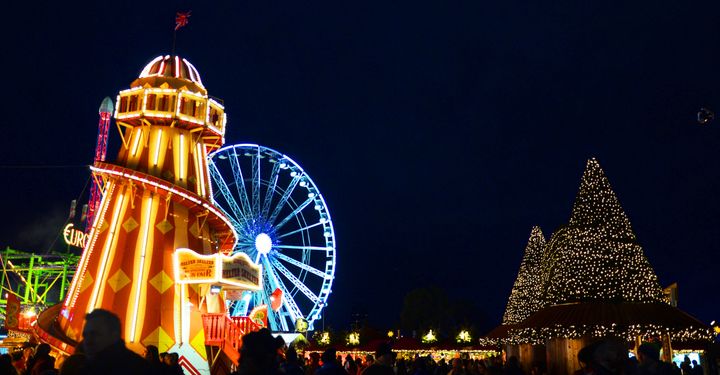 When: Friday, November 23 - Sunday, January 6, between 10am and 6pm
How much: Free to enter Santa Land
Few places in the UK get more festive than Hyde Park when Christmas rolls around. The famous Winter Wonderland comes complete with ice skating, fairground rides and market stalls, but it's Santa Land that the kids love most.
The big man himself will be on hand in London to listen to your little ones' Christmas wishes as well as handing out a few small presents of his own. Not content with just Santa? Well, the kids will also get the chance to meet his elves and, of course, his trusty reindeer.
Where: Macy's, Herald Square, New York City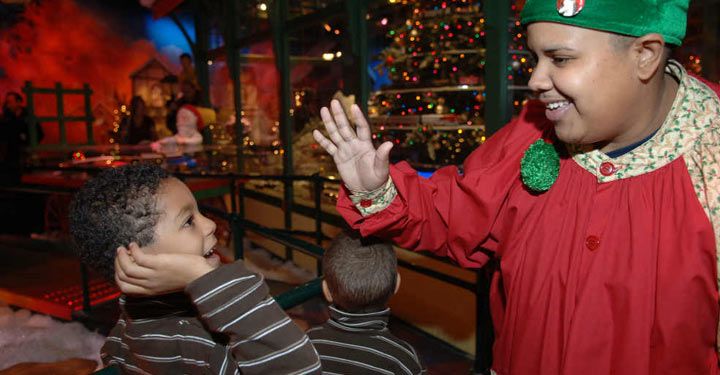 When: Friday, November 23 until Christmas Eve
How much: Free entry, but Santaland packages start at around £16.50
Macy's in New York is famous for its Santa Experience and, if you happen to be visiting the city in December, it's an excellent day trip for you and the kids.
As you might expect in the Big Apple, the department store has gone all out to create one of the biggest and best grottos in New York – which is no small task considering the competition ­– and families often queue for hours in order to get to meet the big man in red.
For more details about advanced tickets, the Santaland website kicks into gear every year around the start of November.
Where: Santa's Grotto in Edinburgh, Scotland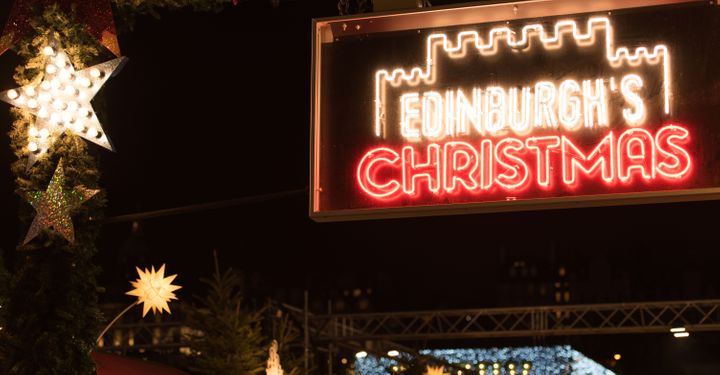 When: Saturday, November 17 until Christmas Eve
How much: Tickets from £8.50
Over in Scotland, kids will be able to visit Santa in his grotto on Castle Street in Edinburgh.
The street will be transformed into a Christmassy walkway and behind one of the doors is the man himself!
Santa will be waiting for children who've made it on to his nice list this year, and they'll even take home an early Christmas gift.
Where: Lapland, Finland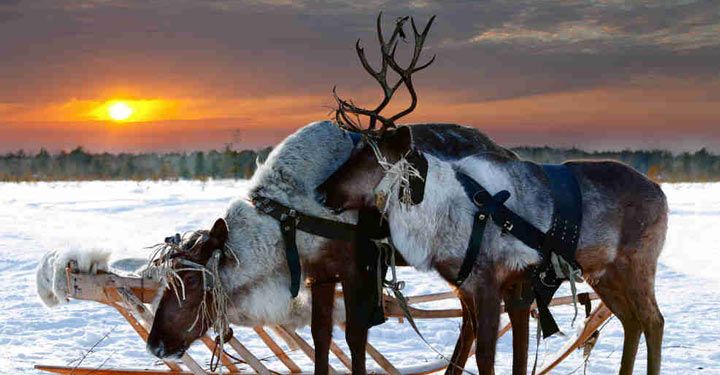 When: December
How much: Prices can start from £300pp for four nights in December
Quite possibly the best place to see Santa Claus in person, Lapland is fantastic for kids and adults alike. The real-life winter wonderland not only gives you the chance to meet St Nick, but there are endless other wintery activities to get you in the festive mood in the form of reindeer rides, dog sleigh trips and even skiing.
Rovaniemi is the home town of Father Christmas himself while Luosto is famed for its views of the Northern Lights, so it's easy to organise a holiday that has something for all members of the family – even if Santa is the main attraction.
Plenty of tour operators offer packages to Finnish Lapland over the winter period, whether you're after the full Christmas experience or a ski trip with a difference.
Where: Santa's Snow Grotto, Chill Factore, Manchester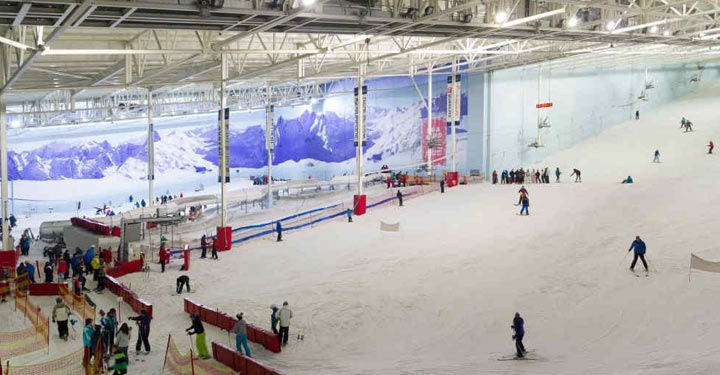 When: Saturday, December 1 until Christmas Eve
How much: Santa and Snow park - family of two, £52; additional tickets, £28.50pp
Manchester's Chill Factore – the UK's longest indoor real snow slope – will once again be putting on Santa's Snow Kingdom this year for a chance to combine indoor ski fun and a trip to see Father Christmas do his festive thing.
Santa will be in his snow castle every day in December until Christmas Eve. After meeting Santa, kids can head to the Snow Park for some fun on the Downhill Donuts, the Luge Slip 'n' Slide, the Snow Luge and more.
Where: Legoland, Windsor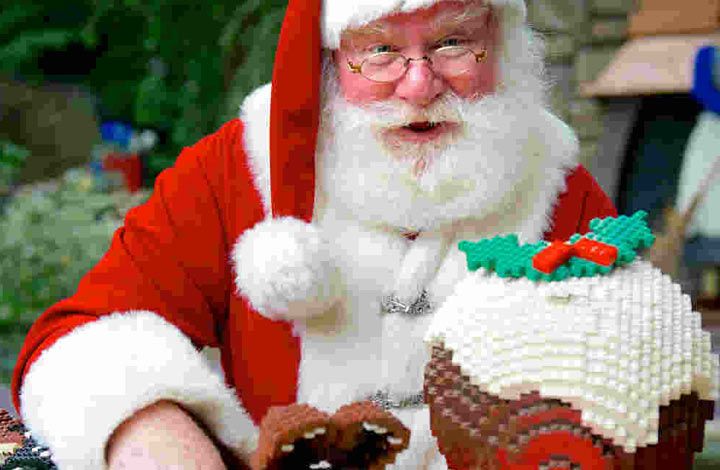 When: December weekends until the 16th, then every day until Sunday, December 23.
How much: £36
If you thought your kids couldn't get any more excited for Christmas, wait until you tell them you're going to Legoland to meet Santa.
Jump aboard the Brickmas Express and head deep into Lego's version of the North Pole where you'll get to see the elves at work, make your very own Christmas card, eat a sweet treat in Mrs Christmas' kitchen and spend time on the 15 rides of Christmas Land.
Of course, there's a small Lego gift for the kids too.
Where: The North Pole Experience, Arizona, USA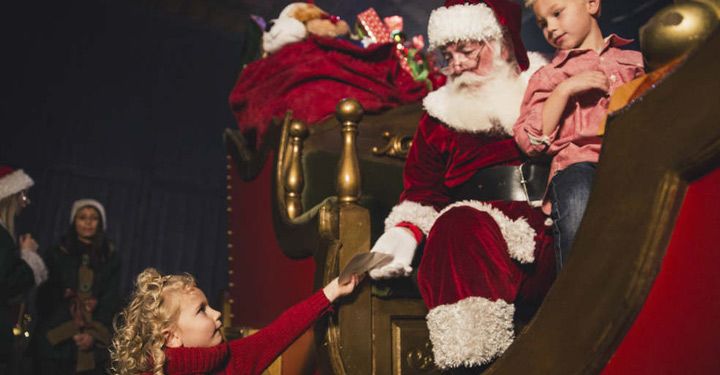 When: November 21 - December 27
How much: Tickets start at £26 for kids and £30 for adults
It takes a great deal of imagination ­­– and a healthy dose of irony – to create a plausible winter wonderland in the heart of one of America's most sunny states, but that's just what The North Pole Experience has managed to pull off.
Located in northern Arizona, this is a grotto like no other. It's not just the chance for your kids to meet Santa, it's a full-on, interactive experience.
Not only do you get to meet Santa, you get to see his entire "behind-the-scenes" operation. That includes everything from a trolley ride through his factory, a tour of the hangar where he keeps his famous sleigh and the chance to work side-by-side with the elves in St Nick's toy workshop.
Where: Three Kings Celebration, Spain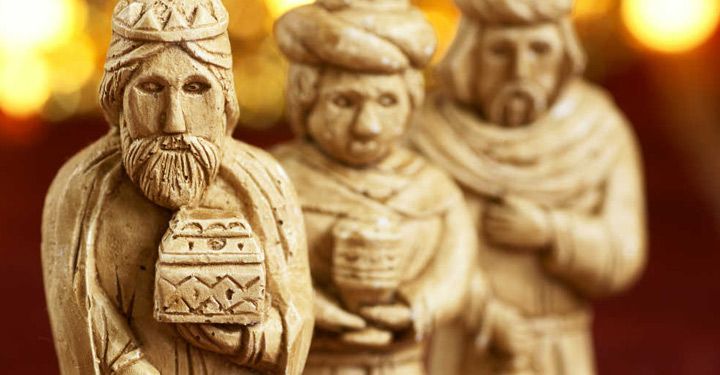 When: January 5-6
How much: Free
Meeting Santa is all well and good, but at some point the kids will start to join the dots. When they start to inquire "how does Santa deliver all those presents in one night?" and "is Santa legally OK to drive after all that sherry?" vague answers just won't cut it anymore. Eventually, the day that all parents dread will arrive…
If you sense that this year you could be those parents, why not tactfully deflect your children's curiosity by teaching them about a different kind of Christmas adventure in Spain?
You see, there is no Santa here. On January 5, Spain celebrates the Fiesta de los Reyes (Festival of the Three Kings) in recognition of the gifts these travelling monarchs brought for the Baby Jesus.
Children in Spain write to the Kings for presents on Boxing Day and then anxiously await their arrival on the 6th (Epiphany). The celebration takes place all over the country, with Valencia, Barcelona and the Andalucía region all known to throw a good party.
* All prices and dates were correct at the time of writing.

Have a comment or question about this article? You can contact us on Twitter or Facebook.