Covid-19 advice:
Understand the traffic light system and check FCDO updates before you travel
Find out more
8 ways to prevent your luggage getting lost

Waiting nervously for your cases at the baggage carousel is always a heart in the mouth moment – the longer it takes for your bags to arrive, the more you convince yourself your luggage is lost.
Most of the time it's fine, but every once in a while, you're the frustrated traveller left baggage-less: cue holiday chaos. Between trying to track down your bags, panic-buying necessities and figuring out exactly what your airline or travel insurance will cover you for, it's a hassle you really don't need.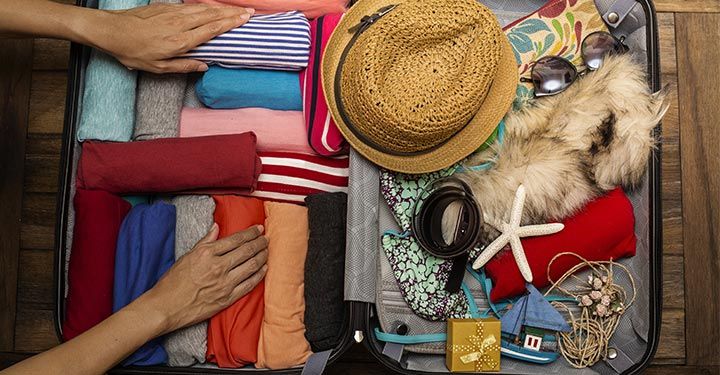 While there's no definitive way to stop your luggage from getting lost, there are some steps you can take to give your bags a better chance.
Make sure your bag is tagged properly
A very simple way to stop your baggage getting lost is just to make sure it's tagged correctly – it sounds obvious, but it's true!
This means getting rid of old tags, making sure the current tag is in an easy-to-read place, and checking the tag once the check-in agent has fastened it to your bag – you can never be too careful!
Get hi-tech with your tagging
Using a GPS-tracked tag is an increasingly popular way to locate lost luggage. There are many different the gadgets available, but generally they include a small tag or device and a smartphone app through which you can track your bags.
Knowing exactly where you luggage is can help the airline get it back to you quicker, not to mention ease the stress of losing your luggage in the first place.
Tile and TrakDot are among some of the most reliable examples on the market at the moment.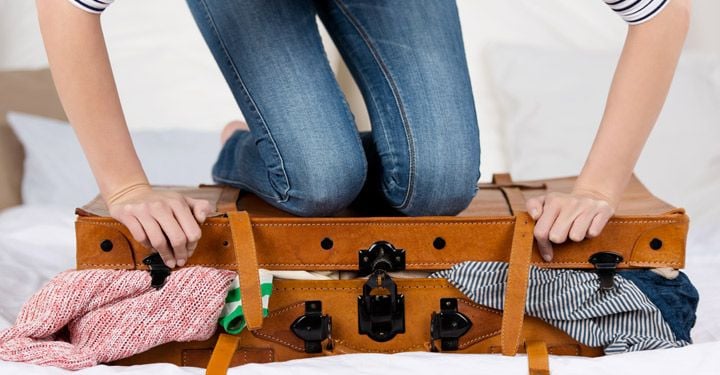 Make clear where it's going and who owns it
As well as an ID tag on your bag, it's a good idea to put some details inside the case as well, such as your contact details and itinerary for your trip.
The reason for this is simple: the more information your baggage provides, the easier it will be to get it back to you. Baggage handlers will sometimes look inside bags to find out where it's going and who it belongs to; print out your itinerary and lay it on top of your clothes to make it easier for them to return it to you.
Check in early
If you're the last one to board the plane, it's likely your bags will also be the last ones loaded, upping the chances that they might not get on in time.
Remember, once you've dropped your luggage off at the check in desk, it has to get to the loading bay. If you've left it until the last minute, your bags might not get to the loading depot in time and there's a chance your luggage will not get loaded.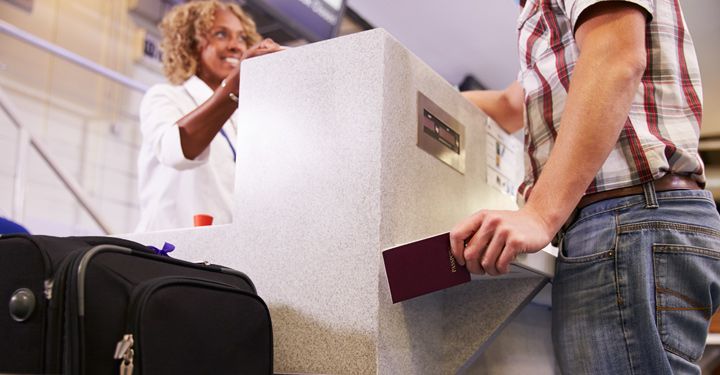 Avoid tight layovers
Give yourself and your luggage time to get aboard the next plane by picking flights with a longer layover.
If you're booking two flights separately, then again, make sure there's plenty of time for you to get off one plane, collect your baggage and check in for the next one. Ideally, you want direct, non-stop flights if you want to avoid your luggage getting lost at the connections.
The longer the time between flights, the less chance your luggage will get left off the next plane during the changeover.
Streamline your luggage
Remove or secure any long straps that could get caught or snagged as your baggage moves around behind the scenes.
This is particularly important if you're travelling with a large backpack instead of a suitcase, as these bags have more tags and straps to catch on things.
If your luggage is streamlined – well, as streamlined as luggage can be! – it stands a much better chance of making it from A to B with you.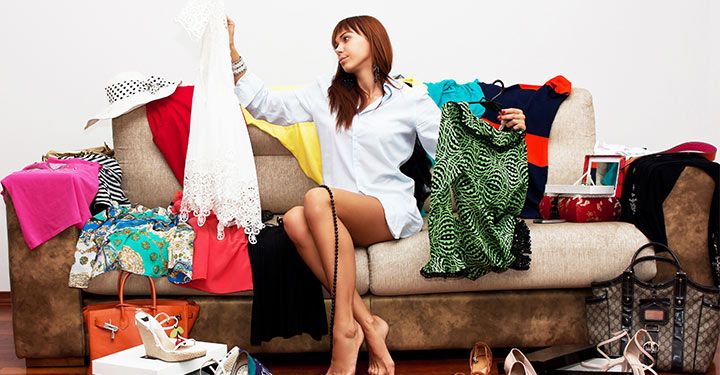 Make your bag stand out
After a long flight, most people just want to grab their luggage and get out of the airport as soon as possible. In their haste, a case of mistaken identity can sometimes occur.
That doesn't mean you need to buy flashy, expensive looking luggage – just make sure yours stands out a bit from the hundreds of other black, free standing cases.
For example, you could add a few coloured straps so you can tell yours apart from the rest – and these have a double purpose as they also help keep your baggage secure.
Keep your valuables on you
Baggage liability is notoriously low for most airlines – £1,000, if you're lucky – and it usually doesn't cover valuables that get lost or damaged in the baggage hold.
So why take the risk? If you can, keep all valuables in your hand luggage where you can kep an eye on them.
Although it won't prevent your luggage getting lost, you should always take out a comprehensive travel insurance policy that covers you for lost baggage as well.
Have a comment or question about this article? You can contact us on Twitter or Facebook.
Sign up. Be inspired. Travel.
Subscribe now for hand-picked holiday deals, inspiration and the latest travel tips, straight to your inbox.