Staycation figures are at an all-time high in 2016, according to VisitBritain. If you're one of the thousands of people holidaying in the UK this year but you've visited many of the better-known attractions, you might find yourself wondering where next to add to your Britain bucket list.
Luckily for you, our diverse little island contains a treasure-trove of exciting activities – we've picked out some of the more interesting and unusual activities you might not have realised you could do in the UK.
Get lost in the world's longest hedge maze at Longleat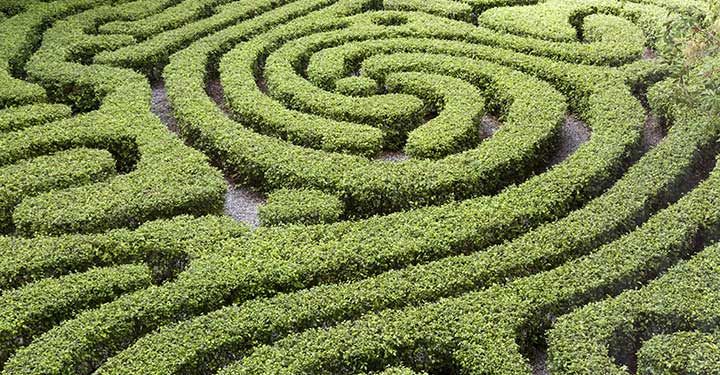 Plenty of wrong turns, multi-level detours and dead ends stand between you and the centre of this wickedly entertaining maze – it's a great place to get lost in.
The maze covers a whopping 1.48 acres with nearly two miles of winding pathways, which is said to make it the longest (but not the largest) hedge maze in the world.
Once you've finally figured out how to escape, you can continue the fun with a trip thought the excellent safari park (Longleat, Warminster, Wiltshire BA12 7NW; 01985 844400) – it was the first in the world to open outside Africa.
Go husky trekking in Yorkshire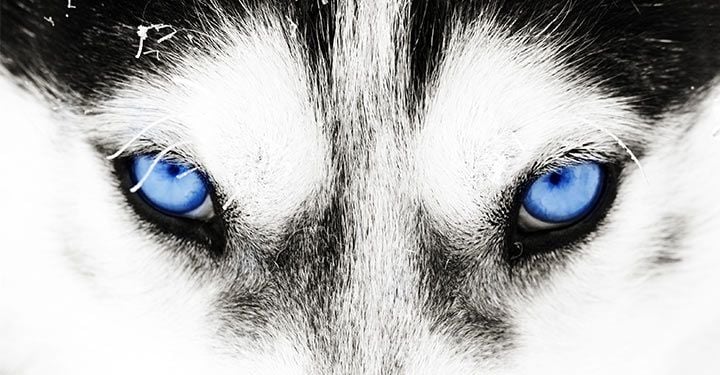 Ever wanted to scream "mush" at the top of your lungs while a pack of magnificent huskies pull you on? Well, you can do that right here in the UK – deepest, darkest Siberia is awfully chilly you know!
Open all year, the lack of snow is no issue for Pesky Husky (Meeting House Farm, Staintondale, Scarborough, YO13 0EL; 01723 870521) – the two-wheeled sledding scooters you'll be aboard ensure you glide across the purpose-built husky trail in comfort.
To top off all that trekking fun, pooch-lovers will be delighted to know you can meet the 30-strong team of sledging dogs beforehand.
Compare cheap hotels in Yorkshire
See the Northern Lights from the Isle of Man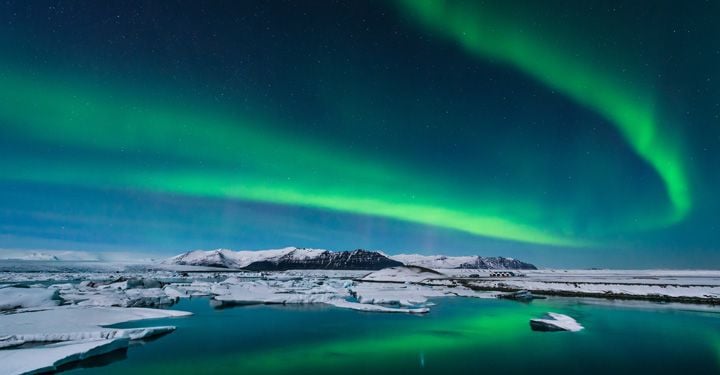 The Isle of Man is a stargazer's dream. A combination of very little light pollution and a general lack of cloud cover means you can sometimes even see the ethereal Northern Lights – if you're lucky.
During the spring and autumn equinoxes (in March and September respectively), the infamously-elusive aurora borealis can occasionally be spied from the island's western shores – a sight that's usually reserved for areas much further north, such as Iceland and Alaska.
The Isle of Man is home to 26 of the UK's 108 Dark Sky Discovery sites, so even if you don't see the Northern Lights, don't worry! A host of other celestial bodies can be seen with the naked eye from the island too, including the Milky Way, the constellation of Orion and planets Mars, Venus and Jupiter – how's that for star power?
Compare cheap hotels in the Isle of Man
Have a go at coasteering in Wales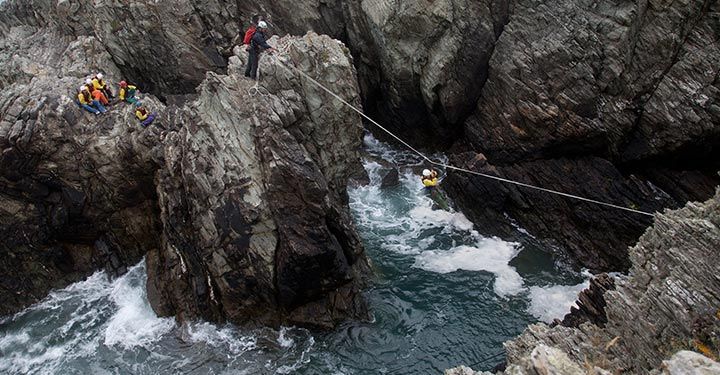 Coasteering might sound like a word dreamt up by Shakespeare in between sonnets, but even the Bard might have struggled to devise something this much fun.
Cliff jumping, scramble climbing, adventure swimming and rock hopping are some of the activities on offer – tours can be tailored to different expectations and abilities, making coasteering a great choice whether you want to take it easy or fancy a tougher challenge which will push you to your limits.
The practice was pioneered in Wales – there are seven regions across the country that specialise in it – and has become a much-loved hobby for adrenaline junkies keen to explore the country's stunning coastline.
Watch whales in Scotland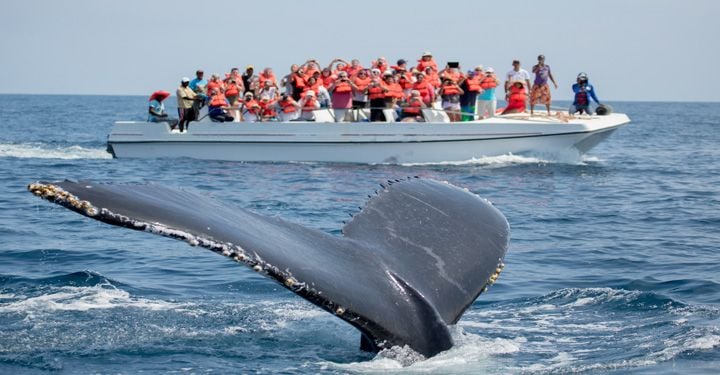 There's no need to fly off to exotic lands to catch a glimpse of Flipper or Free Willy – Britain's waters are filled with fascinating marine life.
For sheer choice, Scotland is the UK's premier destination for whale watching. The Shetland Islands (minke and humpack), the Outer Hebrides (sperm and pilot whales) and Orkney (minke and orca) are some of the best places to see these gentle giants in the wild.
Besides whales, Moray Firth is also famous for its population of bottlenose dolphins, while Shetland sees white beaked dolphins in its waters during summer months.
Most sightings occur between May and October, but this can vary according to species.
Compare cheap hotels in Scotland
Become an escape artist
You're locked in a room while a timer slowly ticks down… the only chance of escape is to work together and complete a series of intricate puzzles to secure your freedom.
Trying to escape confinement in a strange room might sound like something you'd go out of your way to avoid, but it's something that has become incredibly popular with groups of friends looking for something a little bit different to do on the weekend – think Crystal Maze but with less Richard O'Brien and more teamwork.
Escape rooms, break outs, exit games: whatever you call them, there are versions of this tricky group activity up and down the country. Find one close to you here.
Visit Westeros in Northern Ireland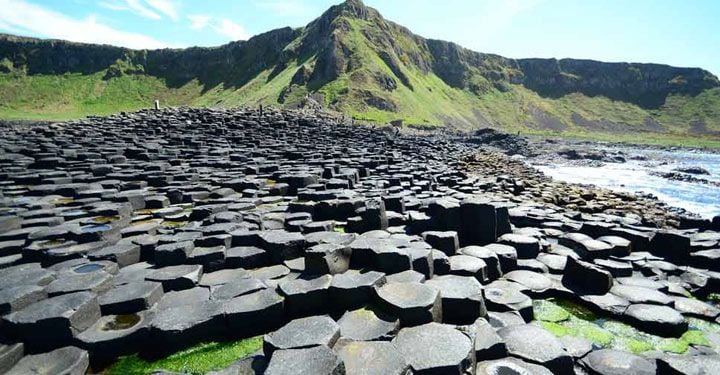 After an action-packed, cliff hanger-laden finale to season 6 of Game of Thrones, it's understandable that frenzied fans are desperate for the next instalment of the flesh-flashing gore-fest.
If that sounds like a familiar feeling, then instead of waiting for Westeros to come to you, rally your troops and head there yourself. Northern Ireland's moody countryside features in some of the most dramatic scenes of the series including those set in Winterfell, the Kingsroad, the forests of the North and even the Dothraki grasslands.
Self-guided or as a part of a tour, you can explore this fascinating area and get a true feel for life in the Seven Kingdoms – just keep an eye out for White Walkers…
Compare cheap flights to Northern Ireland
Paddleboard around an island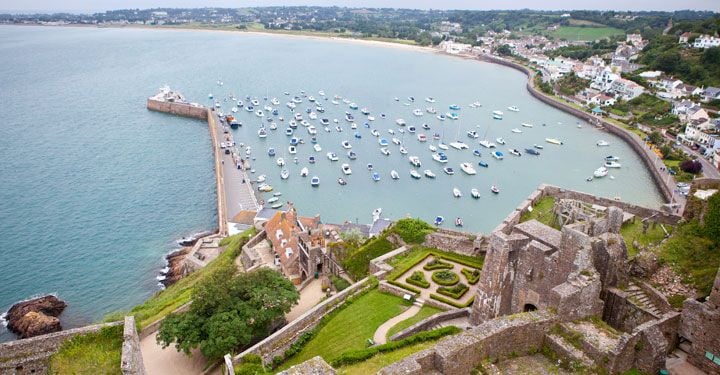 Not quite kayaking, not quite surfing, paddle boarding is nonetheless an immensely fun and easy way to enjoy the water, without (in theory!) getting wet.
With 60-miles of coastline to play with, the Isle of Wight is perfect for an aquatic adventure, and some experienced seafarers have been known to paddle around the entire island in one go.
Of course, if you don't fancy what is essentially a distance of over two marathons, you can take a more leisurely paddle along some of the island's gorgeous bays and beaches.
Compare cheap hotels in the Isle of Wight
Tour an English vineyard in Surrey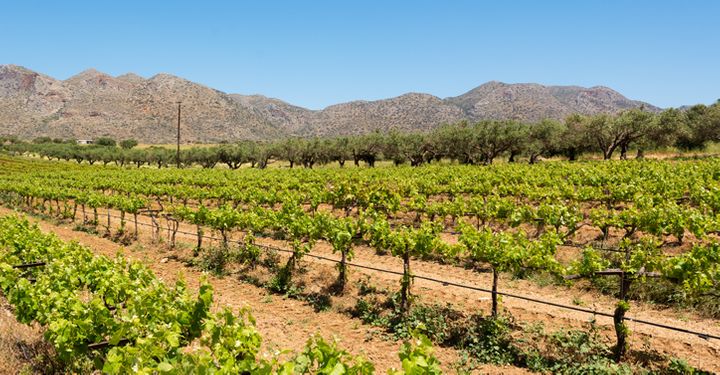 Who needs Bordeaux? Anything the French can do, we can do better, right? No, we haven't had one too many!
It turns out you don't have to cross the channel to sip fine wines straight from the vineyard – you can do it all right here in England at Denbies of Surrey (London Rd, Dorking RH5 6AA; 01306 876616).
An award-winning producer based in the North Downs, the vineyard specialises in rosé and sparkling wines. And the best bit? Wine tasting starts at just £9.95 – kerching!
Compare cheap hotels in Surrey
Have a comment or question about this article? You can contact us on Twitter or Facebook.