9 ways to keep kids entertained on long road trips
May 22, 2020
Long road trips with younger travellers don't have to be highways to hell. We've put together the top tips for long journeys with kids, whether you're heading off for a weekend in Wales or embarking on a multi-country road trip.


1. Boost their brainpower
Worried about your little ones spending too much time staring a screen during long journeys? Don't – just choose the content carefully. Opt for games that give their grey matter a workout. Roblox, an app that lets kids code their own games then share them with friends, is a great pick.


2. Encourage creative game-playing
Choosing games which allow a greater degree of control (for example, role-playing games over platform ones) will stave off boredom for longer.
"Activities and games which are open-ended and allow for creative self-expression will be better boredom-busters in the long run," points out Professor John Eastwood, a Toronto-based psychologist who's spent years studying boredom in children.
Try creating your own fairytale, where everyone takes turns to add the next sentence to the story. You could even record it and transcribe it later.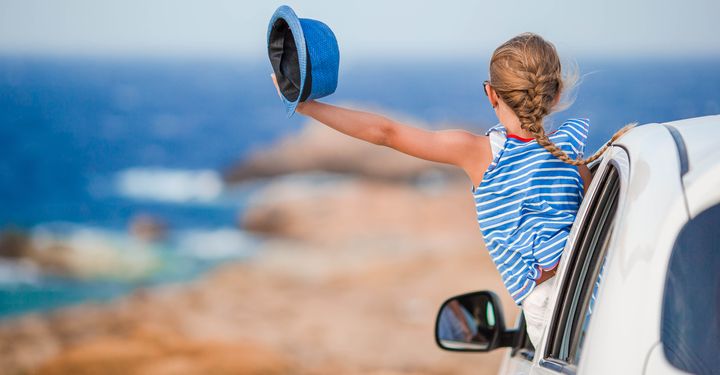 3. Remember that it's good to talk (or Tweet)
Frances Gardner, Professor of Child and Family Psychology, recently joined forces with the World Health Organisation and UNICEF to produce a practical guide for parents wondering how to keep kids entertained at home, and much of the advice can be applied to long car journeys, too.
For example, Professor Gardner and her team suggest avoiding cutting off access to social media entirely. For young people – especially teenagers – this becomes even more important during periods when they're unable to see their friends, whether they're at home or setting off on holiday. Instead, teach them how to use social media safely and responsibly.


4. Steer clear of the sugar (and make more stops instead)

Bribing kids to be on their best behaviour with sugary drinks or snacks could be a recipe for disaster – the confines of a car will prove even more challenging when that inevitable sugar rush kicks in.
Additionally, research shows that those who break up long periods of inactivity with short periods of activity (even a five-minute walk) can lower spikes in blood sugar caused by consumption of sugary drinks and snacks, so remember to stop regularly so that itchy legs can be stretched.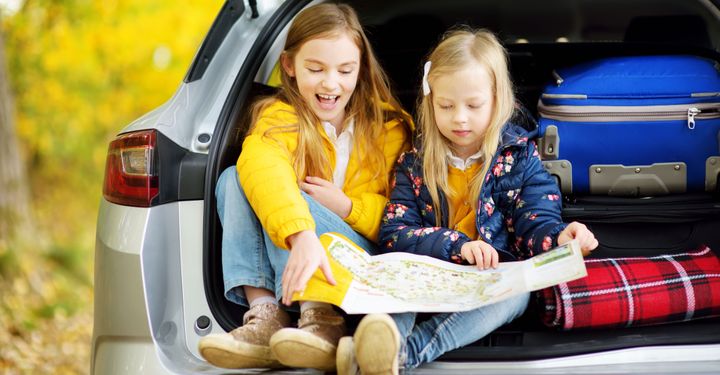 5. Make use of maps
Road maps might now be on the verge of extinction, but kids love them. Sadly, most drivers rely on dashboard sat nav systems, whether they're your own or ones which came with the hire car you rented. The downside? Sat navs can make kids feel somewhat detached from the process of getting from A to B.
Dig out a map (or buy one) and encourage children to follow your route, marking it with coloured pens. But no, you can't blame them when you accidently overshoot that turn you were meant to take.


6. Encourage (gentle) in-car aerobics
While we're not suggest attempting Joe Wicks-style workouts in the confines of your car, it's important to keep moving, in the same way we shouldn't sit in the same position in a plane or at home.
"Children and adolescents should concentrate on moving their legs when in confined spaces, because the negative effects of sitting for prolonged periods of time on blood vessel health appear to affect the legs more than the arms," points out Exeter University's Kate Sansum, a postgraduate research student currently studying the impact of prolonged sitting on vascular health in adolescents.
Try an energetic game of heads, shoulders, knees and toes, or plan a five-minute wiggle break every hour to shake out all that pent-up energy.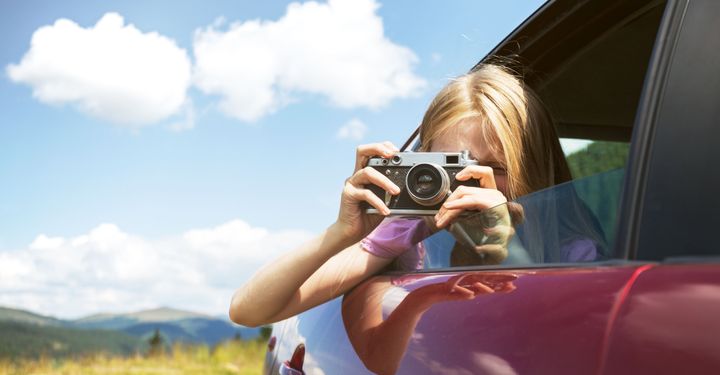 7. Never underestimate the power of a "knock knock" joke
This one's a double-edged sword, but consider bringing a joke book. It's admittedly a somewhat high-risk activity (there are only so many "knock knock" jokes a human can take), but doing so will encourage children to read, and the whole family can get involved – guessing the answers, then taking turns to read the jokes.
For the same reasons, consider old-school fun such as games of I spy, or challenge kids to spot certain items along the route.


8. Stick to a routine
Professor Gardner also emphasises the importance of a routine – albeit one with a little more flexibility. Yes, you're on holiday, but kids still need structure – it reassures them and provides a subtle reminder that they still need to behave.
Eating and sleeping underpin the most basic routines, so try and eat at the same time – whether it's a roadside picnic or a leg-stretching stop at a service station.
Kids will (in most cases) sleep anywhere, so if you'll be driving at night, make sure you pack favourite toys and story books, and encourage children to sleep when it's close to their bed time.


9. Get snap happy
We're not promising this will transform your offspring into budding Annie Leibovitzes, but giving your kids a camera – whether it's an old one of yours or a cheap one designed especially for kids – will keep them occupied during long journeys, encouraging them to focus on the changing landscapes rather than the fact that they're stuck in a car.
Just remember to nod encouragingly when they proudly show you their blurry shot of a cow in a field.

Have a comment or question about this article? You can contact us on Twitter or Facebook.