Updated October 30, 2020
(Published October 23, 2020)
Great news for winter sun seekers – the Canary Islands have been added to the government's travel corridors list. That means no 14-day quarantine on your return to the UK. As Spain is already open to visitors, you won't need to quarantine or provide a negative Covid-19 test result to enter either.
The islands are keen to welcome back visitors and holidaymakers seem more than happy to answer the call. Are you one of them? Here's what you need to know about booking your Canary Islands holiday.
Please note: The Covid-19 situation may change at any time and with little warning. Before booking your trip, check the FCO advice and make sure you're comfortable with the T&Cs of your holiday operator.


Many major holiday providers will take you there…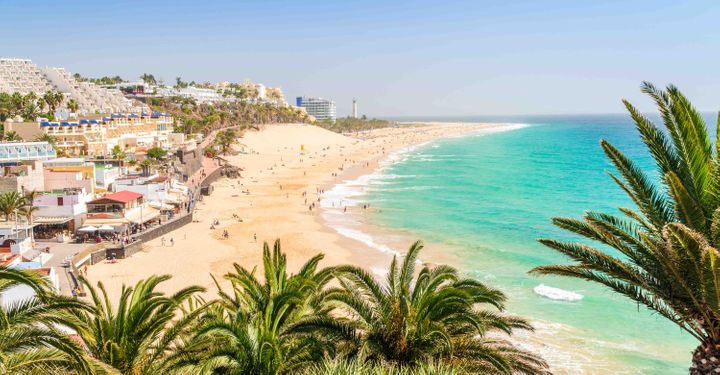 Many package holiday providers have been preparing for the Canaries to be added to the travel corridors list, so you'll have some good options if you want to take a trip now. TUI re-started flights to Fuerteventura and Lanzarote on October 24, while Jet2holidays resumed flights to Tenerife on October 30. It will restart holidays to Gran Canaria, Lanzarote and Fuerteventura from November 1.
Other package holiday providers including British Airways, First Choice and On the Beach all have deals departing in the next week too.


But make sure you're happy with the T&Cs before you book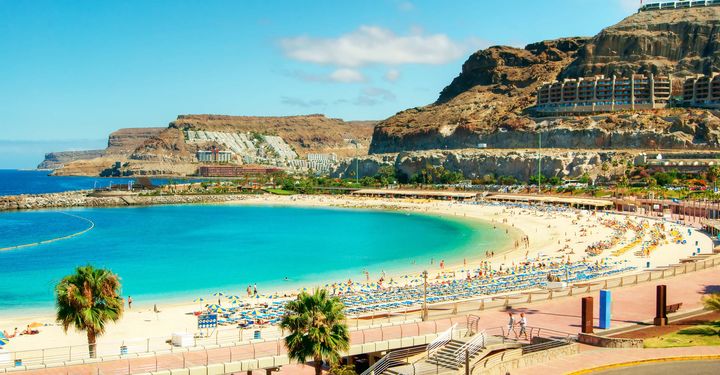 While the Foreign, Commonwealth & Development Office (FCDO) has given the Canary Islands the go-ahead for now, things can change – and quickly. We've previously seen greenlit destinations removed from the travel corridors list not long after being added, and there's no guarantee it won't happen again.
That said, many holiday providers are aware of this, and have altered their terms and conditions to suit the current situation. It often means you can adjust your holiday dates or destination without a fee, or easily cancel for a voucher or refund. But, you should always read the T&Cs thoroughly to make sure you're comfortable with them if circumstances change.


You can currently purchase a travel insurance policy…
Travel insurance during coronavirus is tricky to navigate but many companies have introduced some level of Covid-19 protection for travellers.
Look for providers with 'Enhanced Covid-19 cover' or similar; this can cover a mix of medical support and some coronavirus-related claims (eg if you contract the virus within 14 days of your trip and cannot travel). Keep in mind that the level of cover varies by provider and it's always best to check directly with the travel insurance company to ensure any new single or annual policy meets your specific needs.


And your EHIC is still valid (for now)
Your EHIC is valid until the end of the Brexit transition period on December 31, 2020, so check that it is up to date and remember to bring it along. It's not a replacement for travel insurance but it does entitle you healthcare for a reduced cost (or even for free) should you need it.


You'll need to follow Spain's health control measures at the airport…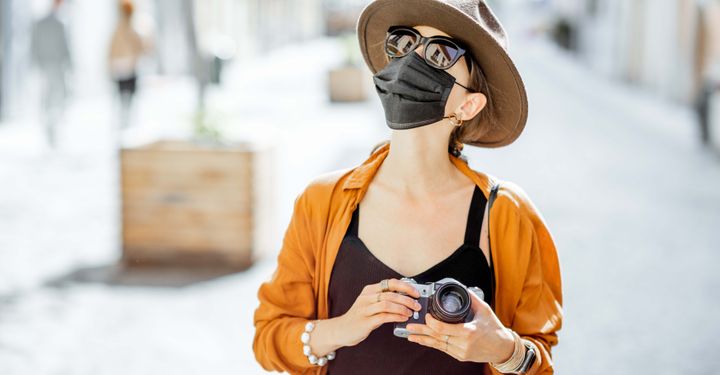 Spain's entry requirements are brief in comparison to those countries that require a negative Covid-19 test result to enter. But it may help to know what to expect. You'll need:
To complete a health declaration form online in the 48 hours before you're due to arrive (Note that you won't be able to submit the form outside of the 48-hour period). You'll receive a QR code once complete
To show your QR code at your departure airport. This can be on your phone or a hard copy
To wear a mask at all times at the airport and on your flight
To have your temperature checked at your arrival airport. You may have to undergo a medical examination if your temperature is higher than 37.5C
The Canarian tourist board also recommends visitors download the RadarCOVID track and trace app in preparation for your holiday. It's not mandatory but will notify you of risks of exposure to Covid-19. It's available on iPhone and Android, and you can read more about it here.


And in your destination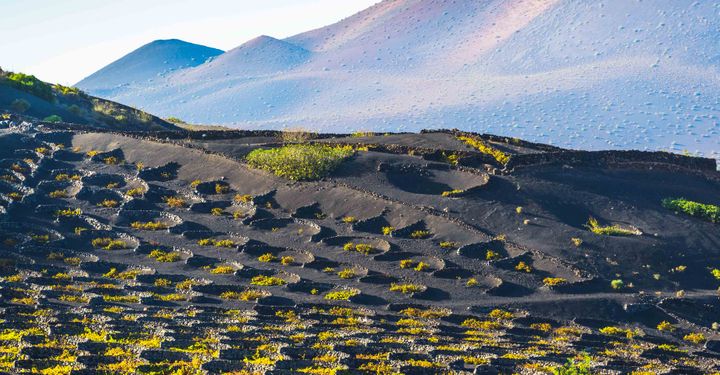 Unlike the UK, masks are mandatory both indoors and out in public spaces in the Canaries, so be sure to pack a few reusable ones to swap throughout the day. You won't need them when eating and drinking or while swimming and sunbathing at the beach or pool, provided you are at least 1.5m away from others. The same goes for nature areas: you can remove your mask as long as you can stay at least 1.5m away from others.
Beaches and tourist attractions have reduced their capacity to ensure social distancing can occur. You may want to arrive early to nab a spot on some of the more popular beaches, though visits may be timed to avoid overcrowding. For attractions, booking online in advance is required.
For active travellers, you can expect golf courses to be open and adventure activities still available. Check the requirements for these before you turn up on the day – you may need to bring your own equipment for the latter.
Expectedly, dancing at nightclubs is off the table for now, but like the UK, you can enjoy a drink outside at a bar or pub. Spas and wellness centres are also open with additional hygiene measures in place and fewer slots – booking is essential.

Your resort might look a little different…

Expect some minor but not holiday-breaking changes at your resort if you travel this year. Self-serve buffets that have screens to separate different areas may be in action at some resorts, while others may serve their usual offerings cafeteria-style.
Capacity at pools (one person to one sun-lounger) and in social areas has been reduced in line with social distancing measures. Sun-loungers will be grouped by family unit and must be kept at a 2m distance from others.
One-way systems may also be in place, and you may not be able to share an elevator with someone outside your group.


But you'll still enjoy the sunshine
Yes, travelling looks different right now but you can still have a great time away. Many attractions and things to do in the Canaries are open and ready for visitors, and hotels are seemingly excited to have travellers back.
Plus, with sunny November weather (highs of mid-20s across the four main islands) and island-hopping still a-okay, you'll be able to have a fantastic time on a Canaries break. Even better, it's likely to be much less crowded than usual – bliss!


Have a comment or question about this article? You can contact us on Twitter or Facebook.