Updated October 30, 2020
(Published October 16, 2020)
The government's ever-shrinking travel corridors list, combined with strict entry requirements in other countries, means holidaying abroad isn't a simple book-and-go affair anymore.
But if a staycation is not quite cutting it for you, some countries and islands are allowing visitors – as long as you can provide a negative Covid-19 test result or are willing to take one at the airport on arrival.
If that sounds like a decent deal to you, here's six places you can visit, and what to know before you book a holiday.
Please note: This article is intended as a guide only and was accurate at the time of writing. The Covid-19 situation in these destinations may change at any time and with little warning. Before booking your trip, check FCDO travel advice and make sure you're comfortable with the T&Cs of your holiday operator.

1. Madeira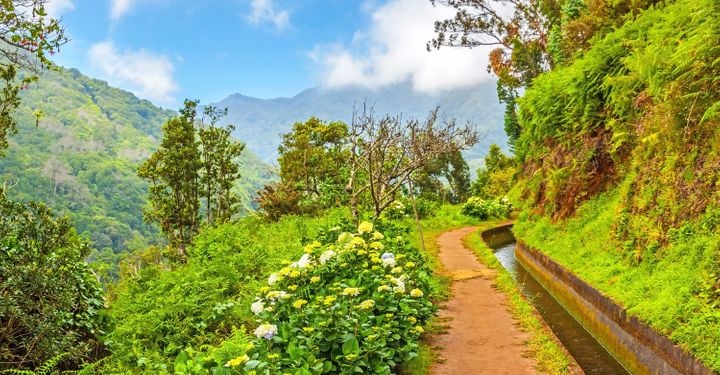 Madeira is exempt from the Foreign, Commonwealth & Development Office (FCDO; formerly FCO) advice against all but essential travel to Portugal. It means you can travel to Madeira without invalidating your travel insurance and can skip two weeks of self-isolation on your return home.
To visit Madeira, you'll need to complete a Travel Registration form between 12 and 48 hours before departure, and show proof of a negative Covid-19 test result. This test must be carried out within 72 hours prior to boarding in a nationally certified laboratory – or done on arrival (for free). If you opt for the free test, you must self-isolate in your hotel until you receive the result. This can take around 12 hours.
You will also be subject to a thermal screening on arrival. More information can be found on the Madeira Safe To Discover website.
2. St Lucia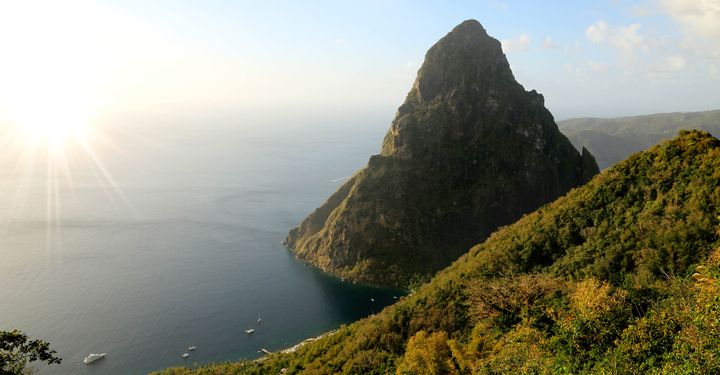 If you're looking for long-haul luxe, Caribbean favourite St Lucia has opened its borders again. Brits will need to comply with a number of simple requirements to enter. You'll need:
A negative Covid-19 test result, taken no earlier than 7 days before your arrival
Confirmation of your booking at a Covid-19 certified hotel (at the time of writing, 24 hotels are open and a further 6 will open throughout November)
To complete the Travel Registration Form.
You will also undergo a temperature check on arrival and must carry a printed copy of your travel registration submission, travel authorisation letter and your negative test result.
It's also worth knowing that you must remain in your hotels unless on a verified excursion. Find out more on the St Lucia Covid-19 page.
3. Maldives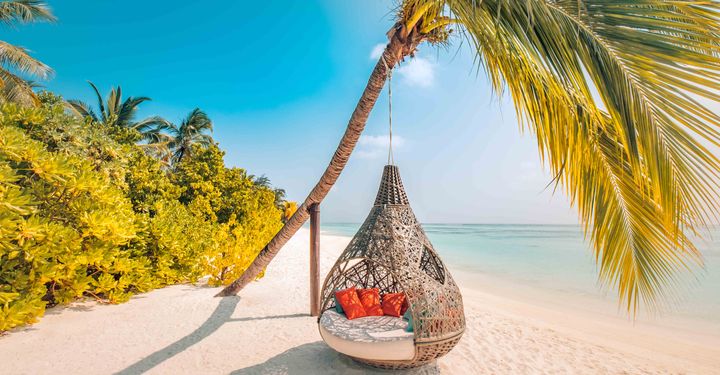 The Maldives has recently been added to the FCDO's travel corridor list. And with no quarantine requirements for tourists arriving in the island nation, a holiday here isn't all that different to usual.
Of course, you still need a negative Covid-19 test result (taken no more than 96 hours before departure) to enter. You're also required to complete a Traveller Health Declaration form 24 hours before your departure.
Be aware that temperature checks and health screenings are in operation at the airport. The Maldivian government also encourages travellers to download the contact tracing application 'Trace Ekee' in preparation for your trip. Find out the opening dates of approved tourist accommodation here.
4. Antigua and Barbuda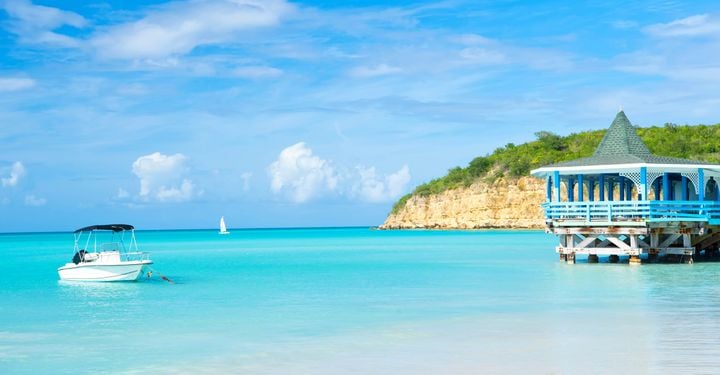 Another for Caribbean cravers, Antigua and Barbuda is also allowing visitors. Entry requirements are similar across the region, meaning you will need:
A negative Covid-19 test result obtained no earlier than 7 days before arrival
Confirmation of your approved accommodation
To complete a Health Declaration Form and undergo a health screening on arrival.
The FCDO advises that a further test on arrival may be required, and that you may need to pay to have it taken.
5. Jersey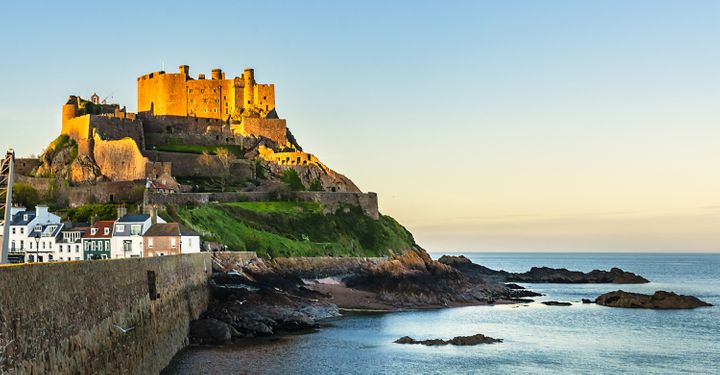 Jersey has categorised the UK into green, amber and red regions, making travel for some areas much easier than others.
If you are arriving from a 'green' region, you must take a free test on arrival at the airport or harbour and self-isolate while waiting for the first negative test result. Results are expected to be returned within 12 hours. If you are staying for longer than five days, you will need to take a second test on the fifth day of your stay.
Travellers from 'amber' regions need to take a test on the first and fifth days of their trip, and self-isolate while awaiting results. Those from 'red' regions will be tested on arrival and will need to self-isolate for 14 days.
All travellers need to complete an online registration form before they travel. You can find out which category your region falls into on Jersey's website.
6. Barbados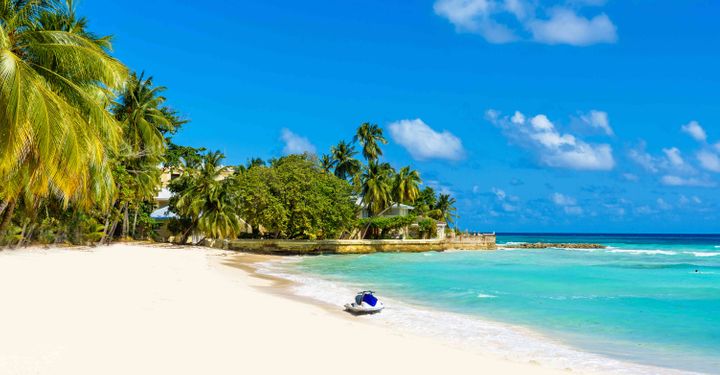 Barbados' entry requirements mean you'll probably want a few more days to play with; you'll need to be re-tested between four and five days after your first negative result (taken in your home country) to leave your hotel room.
If a longer holiday sounds like your cup of tea (and you don't mind a little in-room self-isolation), you'll need:
A negative Covid-19 test result from an accredited or certified facility, taken no earlier than three days before your arrival
Confirmation of your booking at an approved hotel
To complete the Online Immigration/Customs form between 24 and 72 hours before your arrival – you will receive two receipts and will need to present both (printed or electronically) on arrival
To book a second test at a government facility (free of charge) via the COVID-19 Hotline 1-246-536-4500 – you should receive your results within 24 hours
If your second test result is negative, you will be able to have full use of your accommodation (varies by provider) and can get out and about on the island. You will also need to self-monitor your temperature for the first seven days of your stay and give daily health updates local officials. You should travel with your own thermometer.
Find out more on the Barbados Travel Protocols page.
Know before you book
There are two types of Covid-19 tests available: virus and antibody. The virus test – a swab test –checks if you currently have Covid-19. Antibody tests require a blood sample and check if you've had coronavirus in the past. To travel, you will need to take the former test – either at your arrival airport (sometimes for a fee) or up to 72 hours before you go.
The UK government advises travellers to avoid using the NHS if they need one to travel. Instead, you should book a private test, which cost around £150 but this may vary by provider.
Keep in mind that some countries require tests to be conducted an accredited facility and results from at-home tests may not be accepted. Tests can also come back inconclusive and you may need to take it again, so factor this into your timings. Find out more on the FCDO website.

Have a comment or question about this article? You can contact us on Twitter or Facebook.