Covid-19 advice:
Where you can go on holiday | Check FCDO updates before you travel
Find out more
Edinburgh Festival Survival Guide 10 Insider Tips
Edinburgh Festival survival guide: 10 ultimate insider tips

There's only one place in the world to be in August, and that's Edinburgh.
Home to the world's largest arts festival, the city's population doubles as people flock to experience comedy, theatre, dance and almost every other type of performance imaginable, writes Owen O'Leary.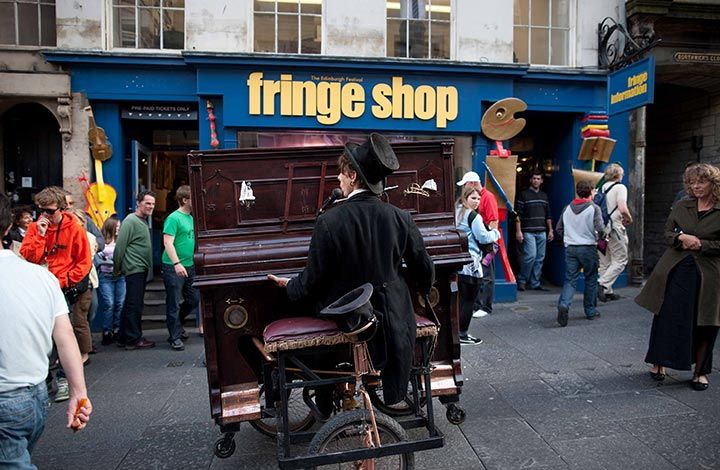 The Edinburgh Festival actually comprises six events taking place in the city this month. The daddy of these is the Edinburgh Festival Fringe, an anarchic, sprawling celebration of the arts that takes over the entire city. This year, 3,269 events will take place in 294 Edinburgh venues.
Alongside the Fringe, the Edinburgh International Festival showcases world-class theatre, music and dance performances by invited acts only (unlike the Fringe, which has an open access policy).
The Edinburgh International Book Festival is the largest gathering of its kind in the world, and the Royal Edinburgh Military Tattoo is a stirring performance from military musicians at Edinburgh Castle Esplanade. Finally, the Edinburgh Mela is a multicultural festival celebrating world music and dance.
In short, there's a lot on. These 10 tips from an Edinburgh expert will help to make it the festive trip of a lifetime.
1. Bring snacks and comfortable shoes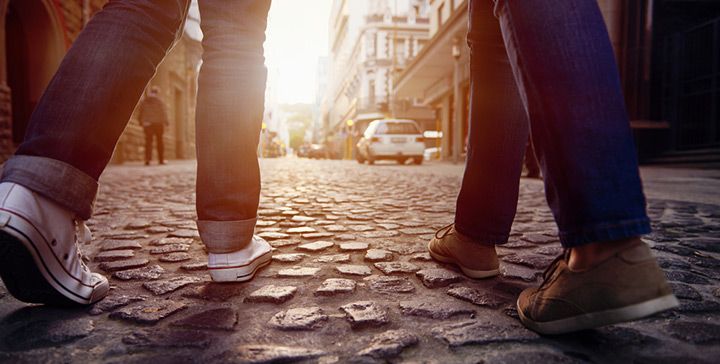 The secret is to be prepared for anything. One minute you could be hiking up Arthur's Seat – the famed Edinburgh hill – for a comedy gig, the next, dancing tango as part of an interactive show.
The ultimate kitbag would include layered clothing for all weather types (you can get four seasons in one day in Edinburgh); sturdy but comfortable shoes; a festival brochure; snacks in case you miss lunch going from show to show (Stoats porridge oat bars are reliable local rations); plus water and even a fan for hot venues – particularly at sold-out shows.
2. Plan to be spontaneous
Choosing all the shows to see beforehand can bring out the comedy-killing operations and logistics manager in all of us. The biggest treats of the festival are stumbling across a great show or bar, or the love of your life when you least expected it.
Perhaps the best solution is to plan up to a point and then leave the rest of the time free to enjoy what comes your way.
3. Not all reviews are equal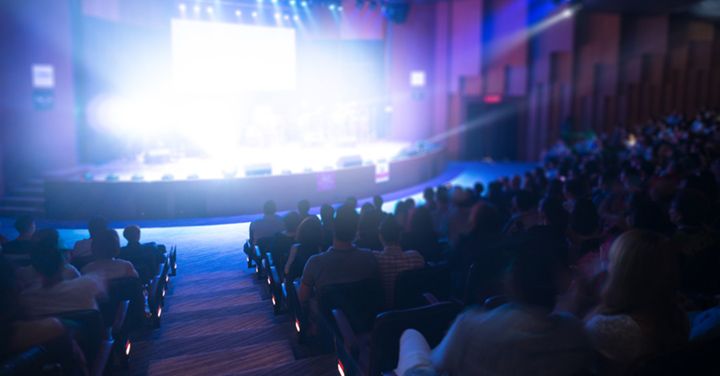 Most reviews rate shows on the star system: one star equals poor; five, unmissable.
However, not all five-star reviews are equal: some may be awarded by less experienced reviewers working for festival-only publications, while others are bestowed by seasoned critics from the national press.
Try to read a few reviews, from sources high-brow and low, before splashing out on tickets. The List website usefully aggregates each show's reviews.
4. What's 'app-ening?
Want to know the comedy gigs firing up near you in the next few hours? Get the Edfringe app, available on iTunes and Android, through which you can also buy tickets.
Take to Twitter for the inside track on the best shows. Recommended folk to follow include the theatre critic at the Scotsman (@joycemcm), the BBC's Edinburgh festival account (@BBCEdFest) and the freelance comedy writer Jay Richardson (@jayirichardson). The official Fringe account is @edfringe, and this year's hashtag is #edfringe.
5. Grab some quality "scran"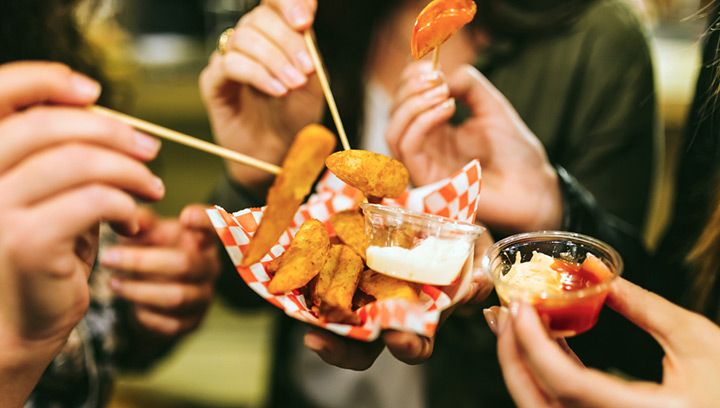 Edinburgh has the most restaurants per head of any British city, so setting time aside for decent post- or pre-show scran* shouldn't be a problem.
The quality street-food revolution hasn't passed Edinburgh by. Try George Square, to the south of the city centre, for a queue of vans selling everything from pad Thai to hot dogs during the festival.
Fine diners are treated to three Michelin-star restaurants in the city, including Restaurant Martin Wishart and The Kitchin (not a misprint: it's also named after the chef). Try great Scottish ingredients at The Dogs and the Timberyard.
Because many people book Fringe shows at the last minute, there are lots of restaurant cancellations, so you can try a walk-up booking at most places.
* Scottish slang for food
6. Take a green break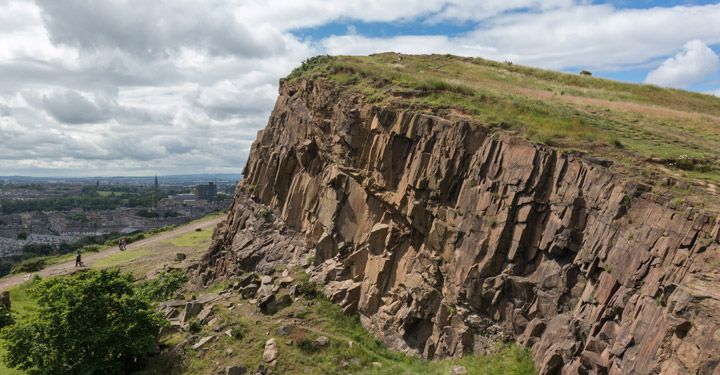 Green spaces are rarely out of sight in Edinburgh. Arthur's Seat hill looms large: the summit is just a 30-minute hike from the bottom of the Royal Mile promenade.
But you don't even need to go that far for a battery recharge. Dunbar's Close Gardens in the Canongate district is a beautiful walled green refuge from the Royal Mile melee. Further afield, the Royal Botanic Garden has stunning views of the city.
Strolling along the Water of Leith walkway, near the Scottish National Gallery of Modern Art, you might even forget there's a festival on.
7. Pack your celeb spotter's handbook
There'll be plenty of famous faces at this year's festival – yet not a red carpet in sight. Good big-name spotting territory includes nearby bars and cafes after the stars' shows.
With a pass, you could also scout the member's bars at the Assembly, Underbelly, Gilded Balloon and Pleasance venues – but you're as likely to bump into "him or her off the telly" queuing for a coffee or a bacon roll.
8. See other global superstars – who nobody recognises
Part of the beauty of the Edinburgh Festival is the influx of international artistic talent.
Yet – the flipside to those recognisable TV faces you might bump into in the coffee queue – many of these superstars in their home nations arrive in Edinburgh as relative unknowns and get to make it big all over again if they're a hit with the festival crowd.
9. Share the goss on what's great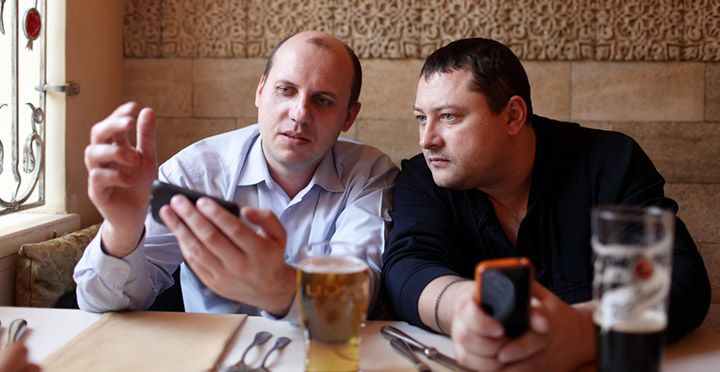 Good show recommendations are the most valuable currency in Edinburgh during August.
Everyone has an opinion, and it's a good conversation starter to ask what great acts someone's recently seen. (Just make sure the person you're talking to isn't connected with the show.)
In ascending order, recommendations from taxi drivers, venue staff and other performers are often reliable.
10. Explore the "outer Fringe"
Edinburgh Fringe is renowned as a place where stars are born, so to improve your chances of discovering the next Jude Law, Robin Williams or John Cleese at the best reviewed student productions and sniff out the smaller venues attracting queues.
If your heart is set on Edinburgh, there are six more festivals year round, including Edinburgh's Hogmanay, one of the world's great new year celebrations.
Owen O'Leary is the author with Claudia Monteiro of The Locals' Guide to Edinburgh
Have a comment or question about this article? You can contact us on Twitter or Facebook.
Sign up. Be inspired. Travel.
Subscribe now for hand-picked holiday deals, inspiration and the latest travel tips, straight to your inbox.