Covid-19 advice:
Where you can go on holiday | Check FCDO updates before you travel
Find out more
Eight Quick Tips Getting Airport Stress Free
Eight quick tips for getting through the airport stress-free

It's holiday time! Goodbye daily grind; hello fun. But you're not quite there yet. First you have to survive getting through the airport.
If you suffer acute check-in tedium or fret about keeping the kids entertained in the terminal, never fear. We've scraped together our 300 years (well, thereabouts) of collective airport wisdom at TravelSupermarket and come up with eight quick and easy tips for surviving – even enjoying – pre-flight necessities.
1) Get an airport map
Planning a pre-holiday duty-free shopping spree? To make the most of your time, search online for a map of the airport (here's Heathrow's, for example) before you get there so you can navigate it easily.
Similarly, factor in how long it will take to get to your departure gate, when it's announced. You don't want to ruin your leisurely browse by arriving wheezing after a sprint through the airport.
2) Weigh your own bags
Airline luggage weight allowances just keep getting lighter, and they're frighteningly easy to exceed. We've been caught out with this one and have ended up flailing around at the check-in desk, putting three extra layers on – before jetting off to somewhere sunny – and stuffing other items into our hand luggage.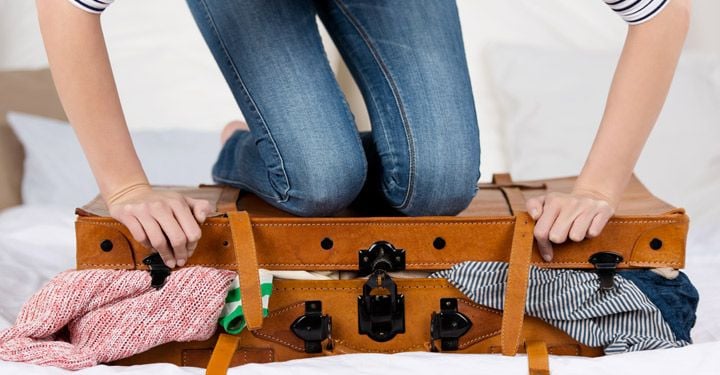 To avoid being over the weight limit, and to maximise the amount you're allowed to carry, it's worth investing in some hand-held scales and weighing your bags before you leave home. If you really have to bring that extra swimsuit, pre-book additional luggage allowance with the airline or face a big fat charge at the airport.
3) Keep all your paperwork in one place
Scrambling around for your passport and boarding card at check-in or border control isn't the best way to start a holiday. Before you leave, it's wise to put all your important paperwork in a clear plastic wallet and keep it one place – say, a particular pocket in your hand luggage – so you always know where to reach for it.
4) Park your car worries
Airport parking: boring but sometimes necessary. Book it before you arrive, otherwise you risk losing an unnecessary chunk of your holiday budget – plus there's the extra stress of trying to find a space when you get to the airport.
5) Get packing: hand-luggage packing
Online check-in has thankfully cut down some airport queuing but, of course, you still have to wait in line to drop off hold luggage. Travel with hand luggage only, on the other hand, and you breeze straight through to departures.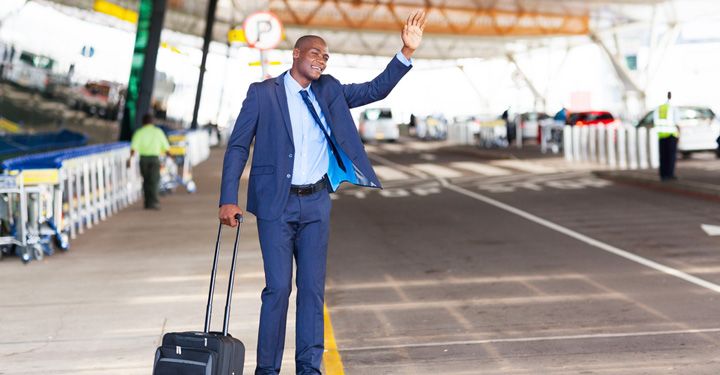 It soon becomes addictive, and our hand luggage packing tips should make the whole experience easier.
If you want to do some duty-free shopping but are worried about the extra weight, some airports offer a service – such as Heathrow's Shop and Collect – whereby you can pick up your purchases at the airport on return from your trip (depending on where you're flying to).
6) Speed through security
Airports are considering dropping security requirements regarding liquids onboard but, until they do, you should get a stock of those measly 100ml bottles (the big pharmacy chains have them) to squeeze your bathroom liquids into or buy travel–size bottles and tubes. Then stick the lot in a see-through plastic bag, ready to show security in a jiffy. Otherwise you risk losing your possibly expensive toiletries to the great banned-carry-on bin.
Frequent fliers will be familiar with the X-ray merry-go-round but it's worth repeating: you'll speed up your passage through security if you remove your coat, belt, any metallic items in your pockets, watches and jewellery while you wait in the queue for the security scanner.
And if you're really short on time or just hate queuing, some airports offer a fast-track service through security. At Manchester, for example, you can pre-book it for £3.50 per person.
7) Make the airport child's play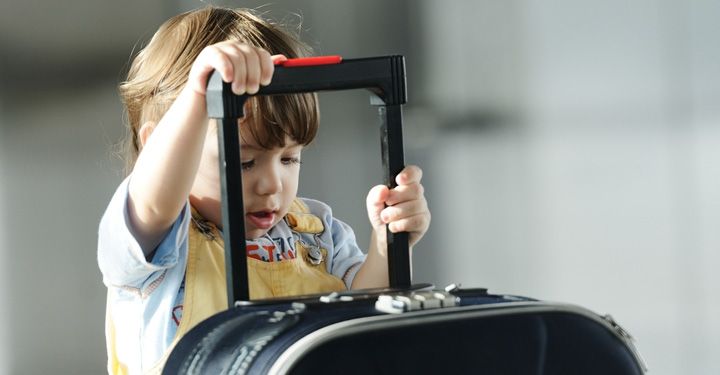 Airports sometimes seem designed to make a parent's life tougher. Crowds, queues, shops and overexcited kids don't mix. Do your research and make the most of airport facilities such as kids' zones, family lounges and family assistance lanes for getting through the airport.
8) Seat yourself wisely
Sit at the front of the plane and you'll be one of the first passengers off and, depending on the airport, closer to passport control.
That way you'll have all the more time to – finally – enjoy your holiday.
Have a comment or question about this article? You can contact us on Twitter or Facebook.
Sign up. Be inspired. Travel.
Subscribe now for hand-picked holiday deals, inspiration and the latest travel tips, straight to your inbox.