8 top tips for a stress-free airport experience

Please note: this article is sponsored by our partners at HolidayTaxis. The links on this page will take you directly to the HolidayTaxis website.


November 15, 2021
It's holiday time! Goodbye daily grind; hello fun. But you're not quite there yet. First you need to make it through the airport.
If you suffer acute check-in tedium or fret about arriving to the terminal in time, never fear. We've tapped our partners at HolidayTaxis for their quick and easy tips for surviving the airport experience.


1. Understand the travel requirements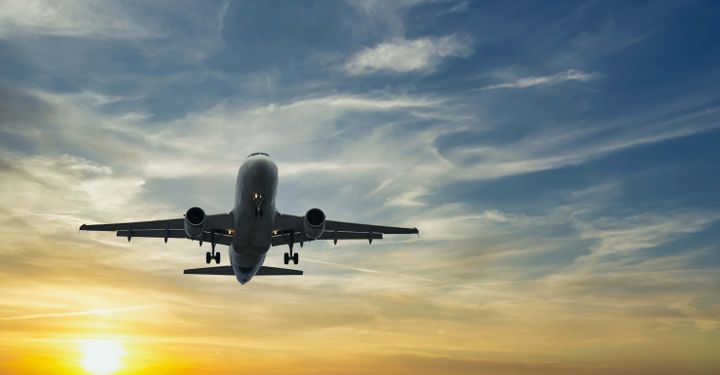 Travel is a little different these days, but Covid-related admin doesn't need to be a cause for stress. Entry rules for different destinations aren't as complicated as they seem: you'll usually need either proof of full vaccination against Covid-19 or a negative Covid-19 test result. You may also need to complete a form to present at check-in and at the border.
Save the stress by downloading all the documents to your phone (in case of poor signal) and bring printed copies as a back-up – it could be easier to show a handful of papers than to switch between a bevy of apps.


2. Pre-book your airport transfers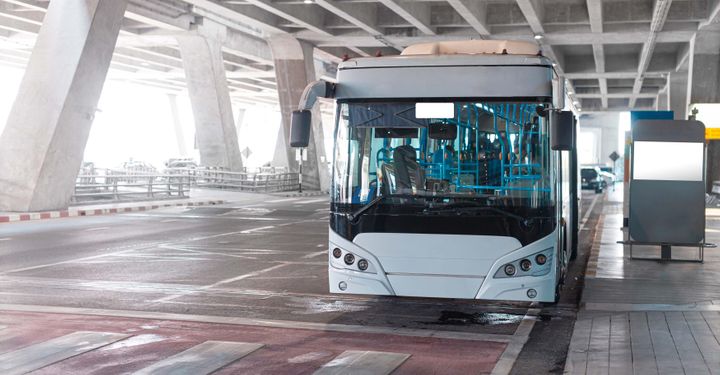 Don't wait until you've landed in an unfamiliar destination to work out your transport to your hotel. Pre-book your transport, whether that's a budget-friendly shared shuttle bus or a private car with your name on it, and you can step off the plane knowing exactly where to go – and how soon you'll be by the pool.
When you pre-book your airport transfer with HolidayTaxis, your emailed voucher will include all the details of where to meet your driver, and when. They'll even be automatically notified if your flight is delayed, so you won't need to stress if you're running behind schedule.
Trust us, you'll be thanking your past self when you skip the queue at the taxi stand and avoid needing to decipher public bus and train timetables. Plus, if you need to cancel or amend your airport transfer booking, even up to 24-hours before you are due to travel, you will receive a full 100% refund without any hidden fees. It's really a no brainer!


3. Pack light – and pack right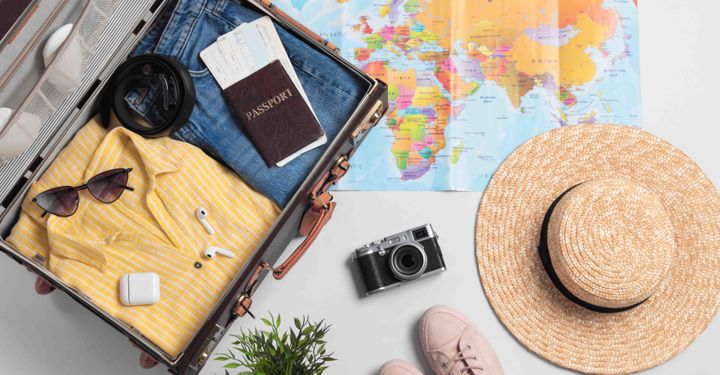 Holidaying in the age of Covid-19 means your packing list will look a little different. Namely, you'll want a good supply of face masks and hand sanitiser for your trip. While airports and travel providers are working hard to keep things hygienic (take HolidayTaxis' 7-Point Covid Safety Plan, for example), all of us have a part to play to ensure the safety of ourselves and others while travelling.
Pare down the rest of your packing list (and keep your sanitiser under 100ml), and you can even travel with hand luggage only. That way, you can skip the heart-in-your-mouth moment of weighing your checked luggage at the bag-drop and bypass the baggage carousel to be at your resort that much quicker.


4. Weigh your own bags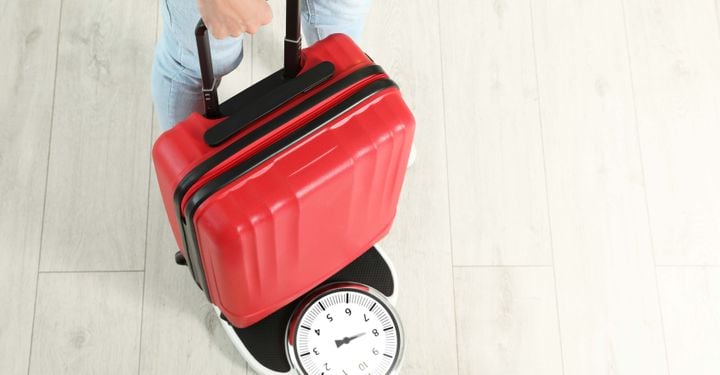 Airline luggage weight allowances just keep getting lighter, and they're frighteningly easy to exceed. Instead of flailing around at the check-in desk, putting three extra layers and stuffing other items into hand luggage, invest in some hand-held scales and weigh your bags before you leave home.
If you can't travel light, pre-purchase additional luggage allowance with the airline or face a huge charge at the airport.


5. Arrive at the airport early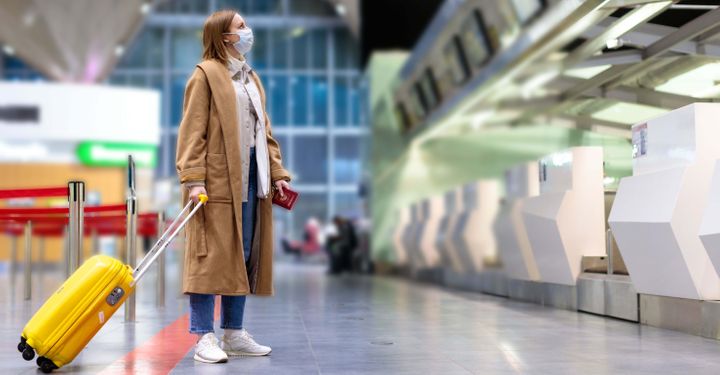 Forget furiously updating Google Maps for the next-best train or bus to make sure you scrape through security in time for your flight. Arrive early – around two hours before a short-haul flight and around three hours for a long-haul jaunt – to allow for any mishaps or long queues.
If you book an airport transfer with HolidayTaxis, your pick-up time will be calculated to ensure you're at the airport two-and-a-half hours before departure – so you can stroll into the airport without a smidge of pre-flight stress.


6. Keep all your paperwork in one place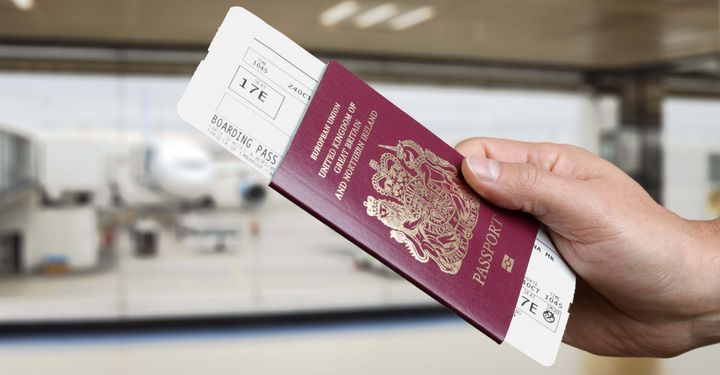 Scrambling around for your passport, boarding card and Covid-19 documentation at check-in or border control isn't the best way to start a holiday. Before you leave, it's wise to put all your important paperwork in a clear plastic wallet and keep it one place – say, a particular pocket in your hand luggage – so you always know where to reach for it.
That goes for any extras you've booked too, such as an airport transfer. Keep a printed copy of your booking with all your important documents to have to hand when you land.


7. Speed through security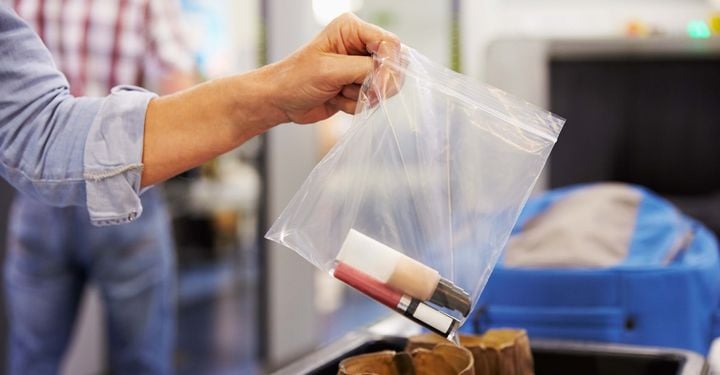 Get a stock of those 100ml bottles (the big pharmacy chains have them) to squeeze your bathroom liquids into or buy travel-size bottles and tubes. Then stick the lot in a see-through plastic bag and keep it in easy reach at the top of your hand luggage, ready to show security in a jiffy.
If you can, keep the plastic bag from your last trip and prepare it all at home to skip battling for bench space at security and rummaging for that rogue moisturiser at the bottom of your backpack.
Frequent fliers will be familiar with the X-ray merry-go-round but it's worth repeating: you'll speed up your passage through security if you remove your coat, belt, any metallic items in your pockets, watches and jewellery while you wait in the queue for the security scanner.


8. Seat yourself wisely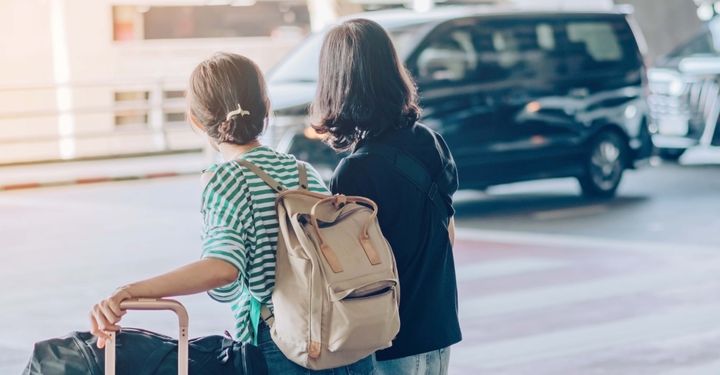 Sit at the front of the plane and you'll be one of the first passengers off and, depending on the airport, closer to passport control and your ride to your hotel. That way you'll have all the more time to – finally – enjoy your holiday.