How To Make The Most Of A Family Theme Park Visit
How to make the most of a family theme park visit

One of my absolute favourite places to take the kids is to a theme park – especially since they've got a little bit older and are now more than happy to join me on the rollercoasters, writes Catherine Cooper.
Sure, you can simply turn up at the gate, buy your tickets and still have a fabulous time – but you'll usually get a lot more out of your trip if you plan ahead a little (not to mention usually saving yourself some money).
Here are my tried-and-tested tips.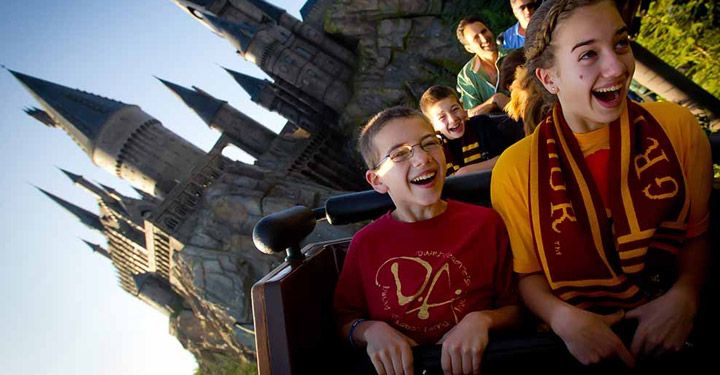 1. Pick the right park
Think about the age of your children. Some parks are very much aimed at younger kids (for example, Peppa Pig World and Gulliver's World) while others are mainly for adrenaline addicts.
Check out the park you are planning to visit before you go to make sure there are rides suitable for everyone in your party, paying special attention to height restrictions.
2. Don't pay over the odds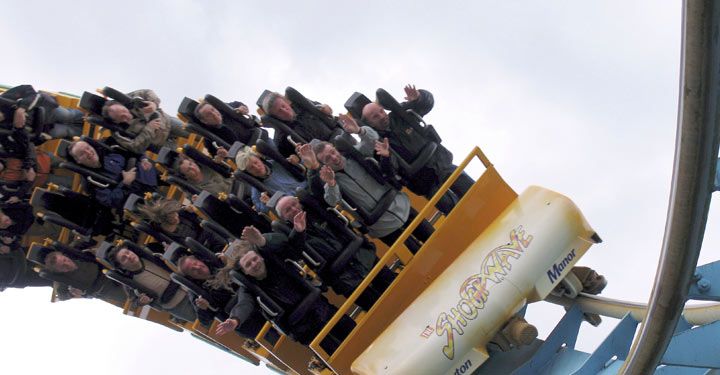 Follow the park you want to go to on Twitter and Facebook and check out their website for any discounts. Many parks offer money off if you book in advance – for example, at Chessington World of Adventures you can save up to 43% by booking ahead.
If you are planning to visit for more than one day, it is almost always cheaper to buy a multi-day pass – for example, Attraction Tickets Direct offer 14 days of unlimited access to Orlando's eight main theme parks for around £425, while daily entrance to each park costs around $100 (£65).
And some parks, including Flambards in Cornwall, offer a free return visit.
3. Consider a package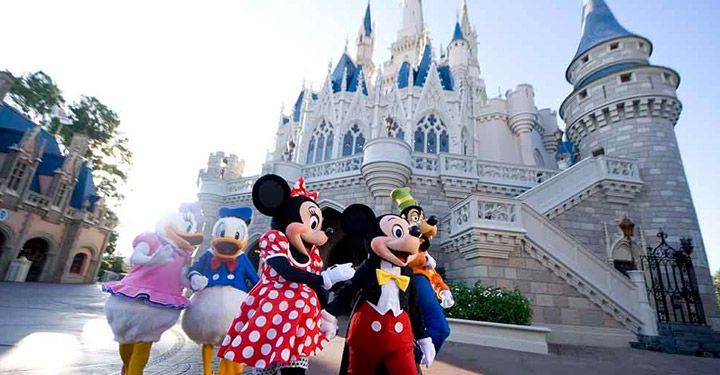 Many theme parks have on-site accommodation which, as well as putting you in the heart of the action, can offer perks such as early entry to the park. As park tickets are usually included in the package, staying on-site can be good value (but it can be pricey too so do your research).
An alternative is to stay at nearby accommodation which offers a shuttle bus, (for example, the Adagio apartments near Disneyland, Paris).
4. Think about meal times
It's a myth that parks confiscate food at the entrance – you can usually take in sandwiches, drinks and snacks, although some parks (including Disneyland, Paris) request that you don't take in massive picnic hampers.
And while it's true that food can be expensive and/or indifferent in some theme parks, equally, eating sandwiches which have been sweating for hours under the sun isn't much fun at all.
I'd recommend taking bottles of water and non-melting snacks (such as cereal bars) and budgeting for lunch on-site, if possible. Also, some theme parks may surprise you with the quality of their food – for example, PortAventura in Spain has a wide range of excellent and reasonably-priced restaurants themed to the different zones of the park so you get everything from tapas to Chinese food.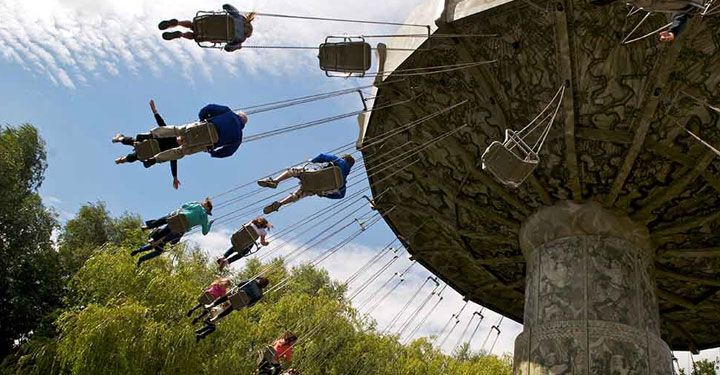 It's usually best to arrive ready for the gates to open – most parks tend to get busier in the afternoons, tailing off again in the evening (for those that are open late). Another alternative, for those with older children, is to go in the evening – some parks (including Gardaland in Italy) offer reduced-price tickets for entry after a certain time, plus you avoid the worst of the queues and the heat of the day.
For parks that have parades, the rides are usually quieter while these are on – well worth knowing especially if you are visiting for more than one day.
6. Do your homework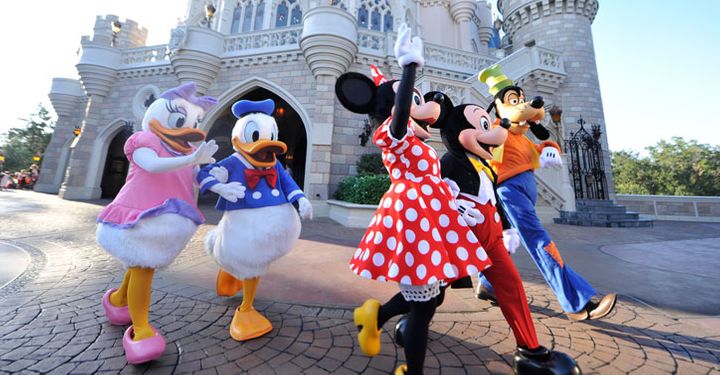 It's really worth having a good look at the park's website before your visit and talking about who wants to do what ride/see which show, as well as thinking about what might be a good order in which to do it.
If there's a big-name ride you're desperate to do, it's usually best to head for it as soon as the park opens. Fodor's publish an excellent "Unofficial Guide" series to the Disney Parks with patented touring plans to help you navigate the park in the right order, as well as thorough reviews of all the rides with details of likely queuing times and who the ride is suitable for.
It might sound a little obsessive, but they can save you a lot of time (and bickering).
7. Are fast passes worth it?
If you are going to a theme park during the summer holidays, they are going to be busy. Many parks offer various types of fast passes (which allow you to jump the queue) – but do your research before committing. They can be pricey (sometimes around the same price as the entrance ticket) and will often only work for certain rides – usually the adrenaline-junkie rides – so they can be next to useless if you've got very small children.
Some parks offer one-off fast passes for specific rides which can work well, depending on how many rides you want to go on and what the queues are like. Disney offer a free fast pass system where you can take a ticket which allots you a specific time to return to a ride which is brilliant – in Walt Disney World, Orlando you can even pre-book rides online.
8. Use buggies and lockers to make life easier
Theme parks involve a surprising amount of walking. Even if your child no longer usually uses a buggy, you might want to consider taking one with you or hiring one (many offer this service).
Also consider using lockers (most parks have some available) to avoid lugging around too much gear with you.
9. What to wear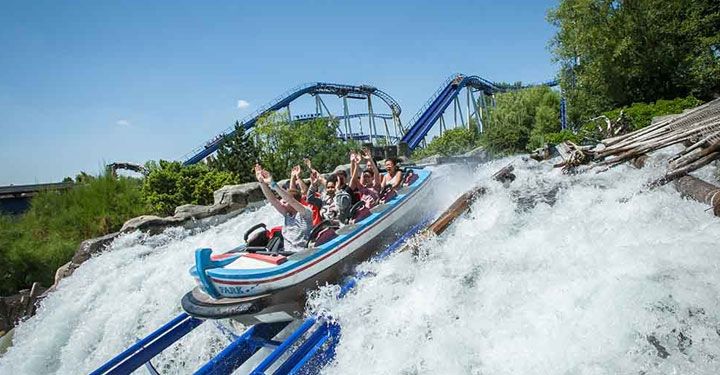 Everyone should be wearing comfy shoes and, if it's a park with a lot of water rides, it's worth taking a change of clothes and hiring a locker to put them in.
10. Set a budget for souvenirs
Most parks are littered with souvenir shops tending to lead to a lot of "mum-can-I-have" all day. I usually tell the children they can pick ONE thing at the end of the day up to a fixed budget to avoid lots of plaintive pleading.
11. Pace yourself
Allow yourself time to watch shows or parades – constantly being on the move or queuing is exhausting – plus some of the shows and parades are excellent.
And if everyone is getting too tired and fractious, don't be afraid to call it a day. It's supposed to be fun, after all!
Have a comment or question about this article? You can contact us on Twitter or Facebook.
Sign up. Be inspired. Travel.
Subscribe now for hand-picked holiday deals, inspiration and the latest travel tips, straight to your inbox.