Long Haul Holiday Survival Checklist
Your long-haul holiday survival checklist

Booking a long-haul holiday to a far-flung and exotic destination can be an exciting adventure. However, venturing into the unknown can also be daunting, and it's important to prepare yourself to ensure you can enjoy your holiday to the full.
Here are some of our top tips about what to do before you travel, how to handle a long-haul flight, and things to think about when you arrive.
Before you go
Passport
First things first – remember to check your passport is in date. While it may sound obvious, many of us forget about this until just before our holiday – by which time it can be too late to apply for a new one. Not only does your passport need to be in date, it needs to be valid for six months or more from your departure date – making it even more crucial to check the expiry date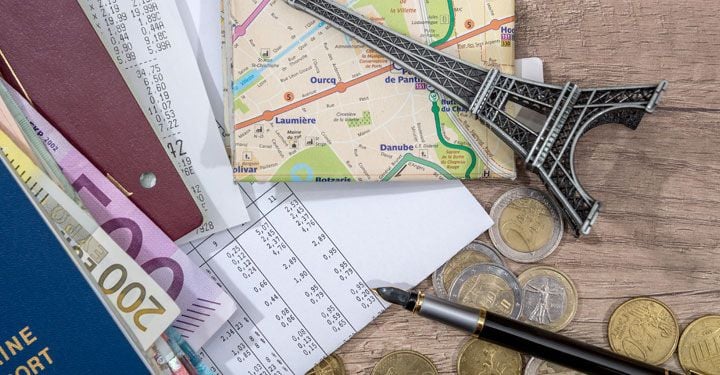 Should you need to apply for a new passport, you can do so online for a cost of £72.50. However, you can't use this service if you're travelling within the next four weeks. Instead, you'll need to make an appointment at your local passport office which offers a same day or week service for an extra charge. Consider that during peak times you may struggle to get an appointment – another reason not to leave it until the last minute.
Vaccinations
Find out well in advance exactly what jabs you are going to need to protect you against potential diseases. Various countries will have different requirements – but it's recommended by the Foreign & Commonwealth Office that you visit your doctor around eight weeks prior to travel. Use the NHS website for the latest information before making your doctor's appointment.
Currency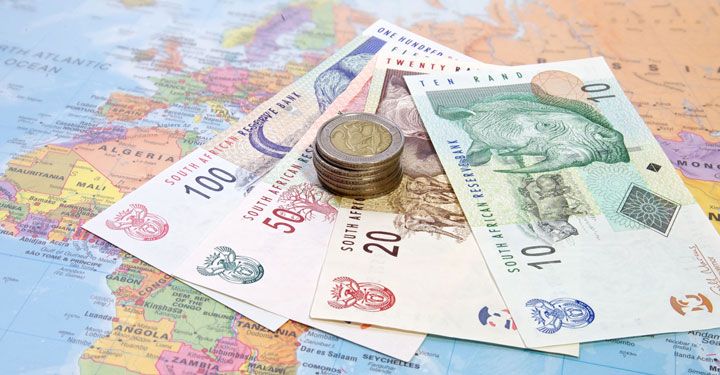 Make sure you get the best rate on your foreign currency by shopping around. The best rates can be found online and you can place your order to pick up at your nearest foreign exchange bureau or have it delivered to your door.
However, if time is short, even pre-ordering your currency to collect at the airport will afford you a better rate than waiting until you get there.
Visas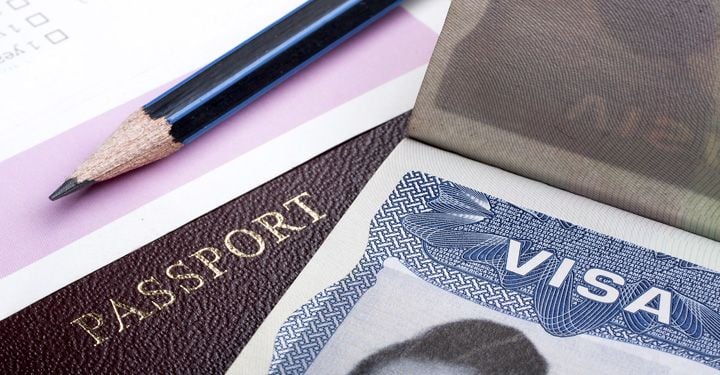 When booking any form of long-haul travel it's vital to check in advance whether a visa is required. You can do this by visiting the website of the country you are travelling to and reading the current advice.
You can then either apply yourself or use a specialist agent to arrange your visa. It's important to have the correct documentation before you arrive at the airport otherwise you will be turned away from check-in. Also carry out a further last-minute check in the couple of weeks prior to travel in case of changes to regulations.
Insurance
Travel insurance is another essential that many of us leave until the last minute to buy. However, getting your travel insurance at the time you book your holiday rather than just before you go will mean that if for any reason you had to cancel, you wouldn't lose the cost of your holiday.
Emergency numbers
Ensure that before you go you pack a list of emergency phone numbers, such as your bank, your phone company, the embassy and any medical numbers you may need while you are away. Also note down your passport number in case you lose it.
Overseas credit card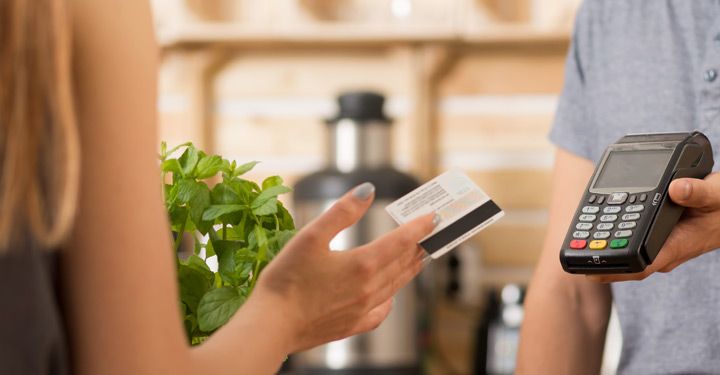 f you're likely to spend on your credit card while you're on holiday, applying for a credit card designed for overseas spending will ensure you don't get hit by expensive foreign exchange fees. Ones to look out for include the Halifax Online Clarity Credit Card and the Post Office Platinum Credit Card.
During the flight
Food and drink
It's important to ensure you drink plenty of water on a long-haul flight and try to avoid caffeine, alcohol and salty snacks. This will help to counteract the drying atmosphere of the plane and stop you becoming dehydrated.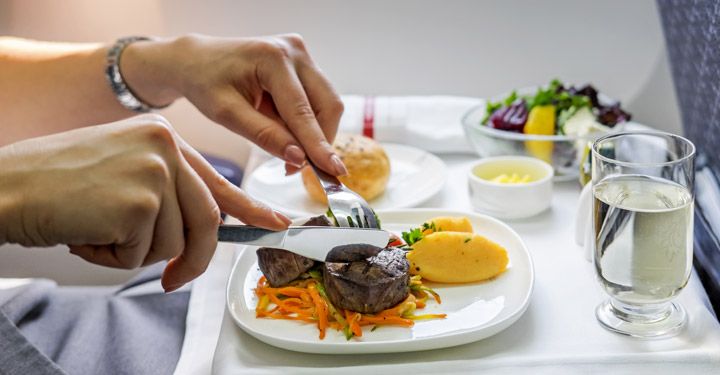 Increase your comfort
On a flight where you are going to be in the air for a number of hours, bringing an eye mask, ear plugs and travel pillow will ensure you maximise your comfort. Eye drops, face wipes, hand cream and Vaseline will ensure your skin is kept hydrated in the dry cabin atmosphere.
Wearing flight socks will also decrease the risk of developing DVT (deep vein thrombosis). Walking around and moving your feet while sat down will also help lower the risk.
Consider an upgrade
You could, of course, even consider paying for an upgrade. This allows you to benefit from increased comfort such as wider seats and extra leg room.
If you can afford to splash the cash, then upgrading to business class can offer services such as complimentary food and drink, access to airport lounges and flat beds.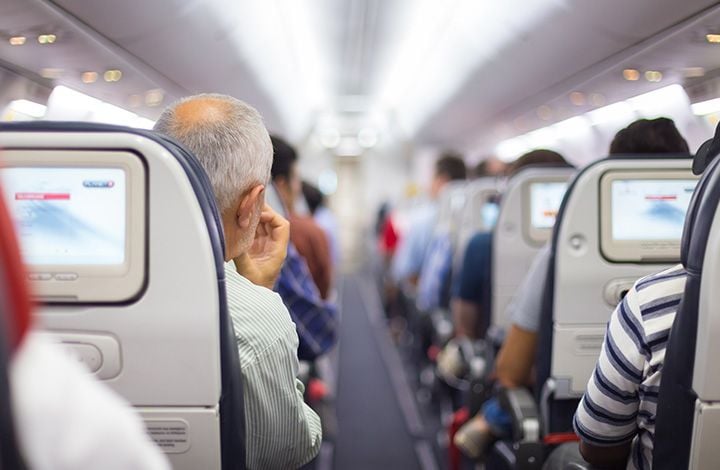 Split your journey
If you find the idea of a long flight daunting, you could consider splitting up your journey to give you a couple of hours' breather. Breaking up your travel means you can have a walk around on dry land and refreshments before taking to the skies again.
Prepare for your arrival
Setting your watch while on board to the same time as your destination will help your body clock to adjust. Use the time you have on the plane to read a good guide book and find out if there are any particular customs you should be aware of or expectations about clothing. Practising a few lines from a phrase book so you are able to at least speak the basics will also go a long way.
On arrival
Take time to get orientated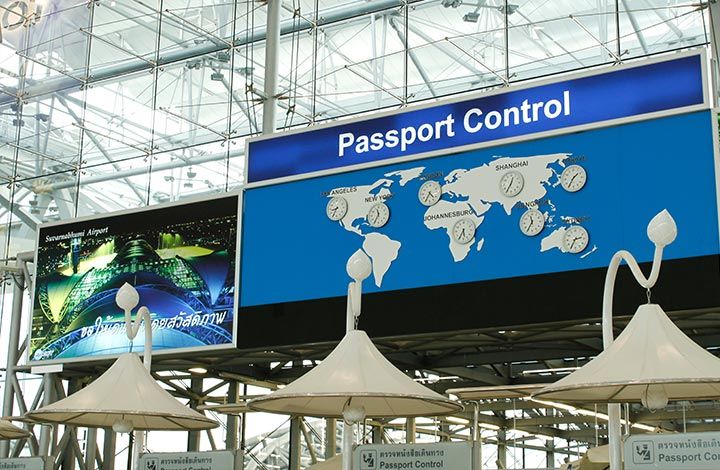 When you first arrive, book a guided tour of the area to help you to get your bearings. This also means you won't waste time later on getting lost!
Check things like public transport if you are likely to be travelling around – is it safe for tourists to use?
Those travelling with children should take time to familiarise themselves with hotel amenities. Check the depth of the pool, for example, and find out if the sea at the beach is safe to swim in or whether it poses a danger through rip tides.
Health
Be careful about what you choose to eat on holiday. Often just having a change in food can upset your stomach. Remember that choosing a salad can be an unwise decision as it is likely to have been washed in tap water rather than bottled. For the same reason, avoid having ice in your drinks. Steer clear of street food and ensure you have medication with you in case your stomach is affected.
Similarly, bringing an emergency first aid kit to ensure you are prepared for any situation will put your mind at rest, so pack plasters, antiseptic, insect repellent and painkillers.
Also, while it may be tempting to go out and bake in the midday sun, doing this could make you ill and ruin the rest of your holiday. Be sensible, wear a hat, cover up with sun cream and bring after-sun in case you burn. Ensure you keep hydrated by drinking plenty of bottled water.
Beware dynamic currency conversion
If paying for items on debit or credit card, you may be asked if you would prefer to pay in your own currency – known as dynamic currency conversion. Avoid this at all costs as hefty exchange rates will be charged.
Plan ahead for journey home
Finally, plan ahead for your journey home, factoring any jet lag issues for returning to everyday life into your overall journey planning. You can then return knowing that you'll have made the most of your break without having to rush headlong back into the daily grind of life.
Have a comment or question about this article? You can contact us on Twitter or Facebook.
Sign up. Be inspired. Travel.
Subscribe now for hand-picked holiday deals, inspiration and the latest travel tips, straight to your inbox.