Covid-19 advice:
Understand the traffic light system and check FCDO updates before you travel
Find out more
What to do if you miss your flight

September 10, 2019
The first time you miss a flight will possibly be a little awkward, likely very confusing and will probably put a damper on your getaway – to begin with, at least.
Luckily, our handy guide will help you recover from your missed flight woes and get your holiday back on track in no time.
From rebooking to refunds, here's what you need to know if you miss your flight.

I've missed my flight! What happens now?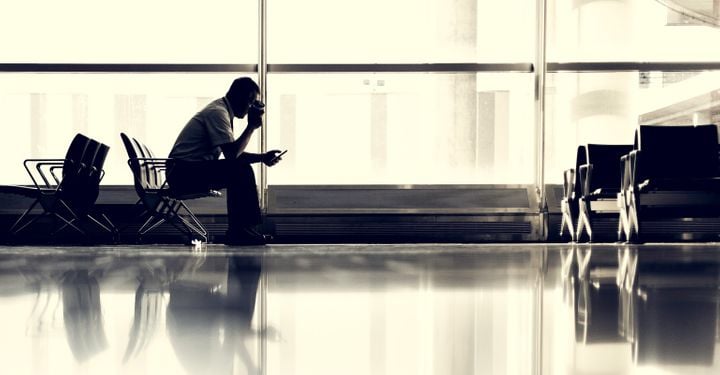 Putting aside missed connections for now (we'll get to this later), you will probably be in one of two situations: either you've made it through security and are rushing to your gate or you're barely in the departures hall.
If it's the former and boarding has closed while you're still airside, you must flag down a member of staff and admit to your mistake. While they won't have the power to stop the plane, your airline will be notified of the mix-up – this process is called decontrolling. Once that's done, you'll be taken back through security and passport control and into the arrivals hall.
The latter is a little easier – and a little less embarrassing. You can either give up and go home (not likely!) or talk to your airline to see what they can do to get you in the sky.
Will I be able to get on another plane with the same airline if I miss my original flight?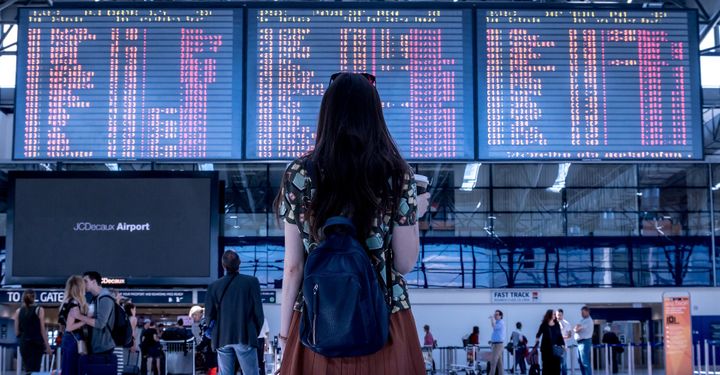 There's no guarantee that if you miss your flight, you'll be allocated a seat on the next or even a later flight that same day with your airline.
In some circumstances, you may be put on a reserve or standby list, ready to go in the place of the next unlucky traveller who missed their plane. But if you're travelling on a popular route, such as London to Rome, it may be easier to rebook on a later flight for a confirmed seat.
Be aware that if you've missed your flight through personal fault (sleeping in, not allowing enough time for peak time on roads, spending too much time in the duty-free store, etc), airlines are in no way obliged to put you on the next flight for free. However, there are plenty of tales of travellers who managed to negotiate their way onto a flight for little-to-no extra cost – the consensus here is that a little kindness can go a long way in getting what you want. Plus, if you don't ask, you don't get.
Of course, if the airline can't or won't budge, you'll need to look to other airlines for a last-minute flight to your destination. Asking at around at the desks can be helpful, but remember to check prices online, too; you might be able to find something cheaper through an online booking agent than directly through the airline in the departures hall.

Do I have to pay for a full ticket if I miss my flight?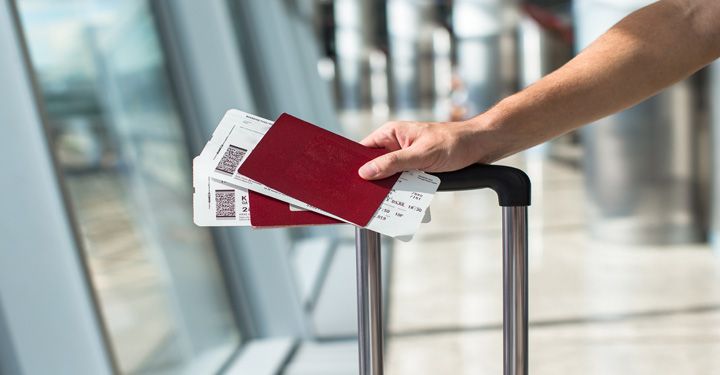 Last-minute tickets can be pricey and airlines have different rules as to how much you'll need to pay for a missed flight. Some low-cost carriers, for example, offer a 'missed departure' or 'rescue' fee.
Take Ryanair. If you miss your flight with the Irish airline but make it to the desk up to one hour after your plane leaves, a €100/£100 fee per passenger will get you onto the next available flight. On Wizz Air, this fee is €70 (£62.60). Aer Lingus charges €75 (£67) for the service and easyJet's 'rescue fee' will put you out £99 if you arrive no later than two hours of your original flight's scheduled departure time. It's always worth a look online though – you might find a flight in the next few hours that's even lower than these fees.
To add to the stress of missing your outward flight, many airlines' standard practice is to cancel return tickets. A Which? report recently accused airlines including British Airway and Virgin Atlantic of unfairly stranding passengers abroad after missing their original outbound plane.
It doesn't help that legacy carriers are less forward with their policies over missed departures. As such, if you do fly with a these bigger airlines and miss your departure, be sure to clarify exactly what you need to do to get your holiday back on track.
British Airways have previously stated that anyone who misses their flight will need book an alternative, likely at the full fare. Virgin Atlantic, meanwhile, has varying terms and conditions for each of their flights – it pays to read these thoroughly, just in case!
I think I'm going to miss my flight. Should I call the airline and let them know?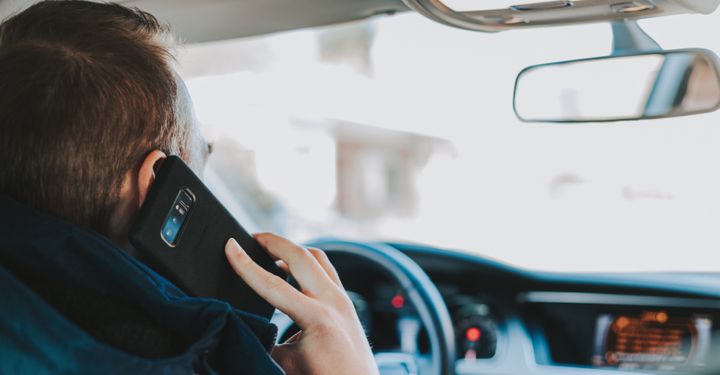 The short answer is yes. Whether you've left leaving for the airport late, have had an unfortunate flat tire or unreliable public transport means you'll cut it too fine, if you call your airline ahead of arriving at the airport, it may improve your chances of getting a seat on the next flight.

Can I get a refund for a missed flight?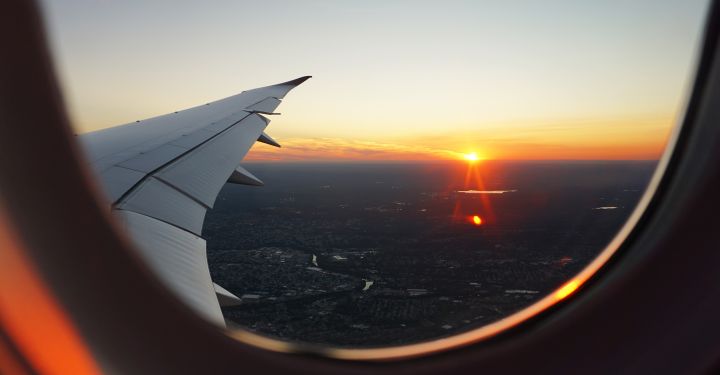 Unfortunately, if you've missed your flight due through a fault of your own, you will not receive a refund from your airline.
Generally, the only time you will get your money back is if the airline cancels your flight. The Civil Aviation Authority (CAA) advises that for travel to or within the EU, airlines are responsible for getting you on their next available flight or returning your money for all parts of an unused ticket.
Additionally, if you are given less than seven days' notice of the cancellation and still choose to fly on an alternative flight, you may be able to claim up to €600 in compensation. This depends on the length of your flight (whether it is short-, medium- or long-haul) as well as the length of your delay.
Does travel insurance cover missed flights?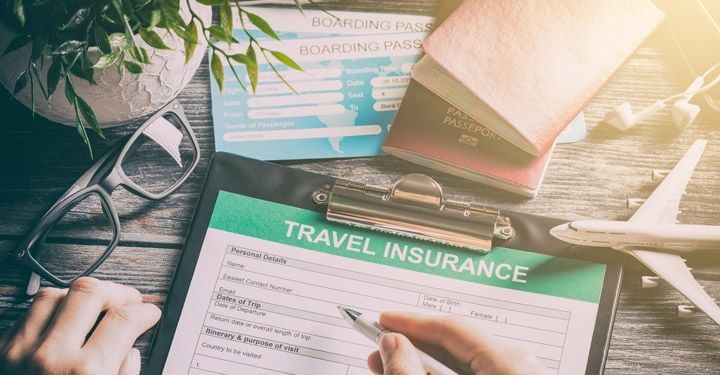 As with any other aspect of travel, your travel insurance policy will vary in the level of cover it provides for a missed flight.
Often, this is an add-on to a standard policy. If you choose to purchase this, you can usually claim between £250 and £1000 in compensation.
Again, if you've overslept or didn't leave enough time to get to the airport and through security, it is nearly impossible to claim compensation for missing your flight. Anything outside your control, such as public transport delays, a broken-down vehicle, unexpected traffic due to a road accident or breakdown and adverse weather conditions, are valid reasons for a claim.
You will also need to provide evidence such as pictures, delay verifications from public transport providers or a road incident report to support your claim.
Your policy will not cover a missed flight caused by the airline. In this case, it is up to your airline to provide compensation and get your holiday back on track by finding an alternate flight.

What do I do if I miss a connecting flight?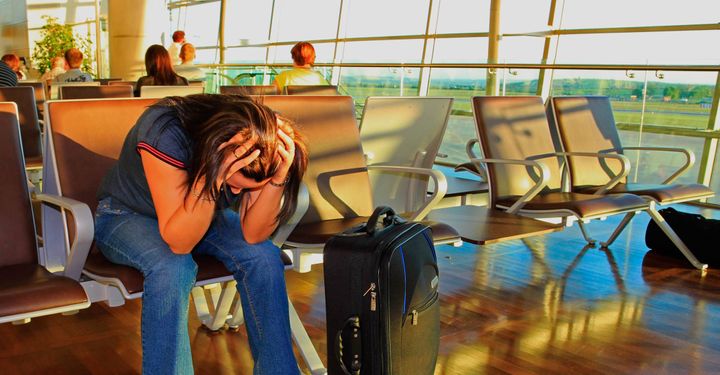 Did delays on your first flight cause you to miss your connection? The way you booked your ticket will determine what happens next.
For travellers who booked from A to C via B on a single ticket, it is up to the airline to arrange another flight. However, if you or your travel agent booked A to B on one ticket, then B to C on another, it is your responsibility to find other flight.
Whether you can claim compensation for the first leg depends on the length of your delay. The CAA says the same conditions apply to missed connection as they do to regular flight delays.
What if I've booked through a tour operator?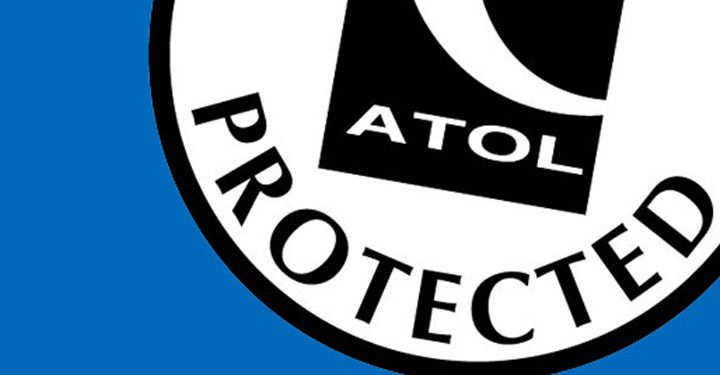 Package holidays will take care of everything from your flights and hotel to your airport transfers. Thanks to ATOL protection, they'll also take care of you if any element of your holiday doesn't go to plan. This includes missing your flight if a tour-operated transfer runs late.
They are also responsible for arranging overnight accommodation if you miss the final flight of the day.
What happens to my checked luggage when I miss a flight?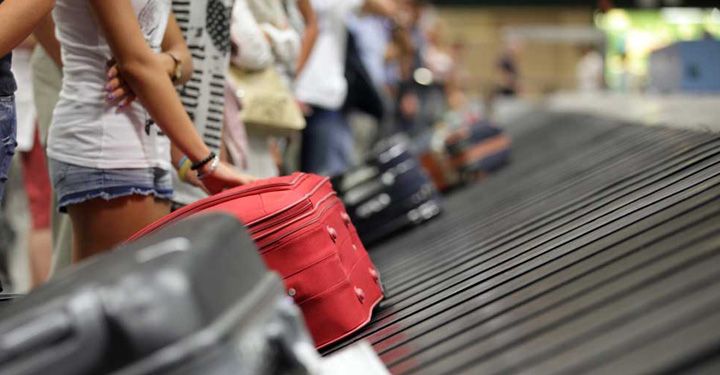 Those who can manage to fly with hand luggage only will have one less thing to worry about here. Because you may have missed your flight, but your checked luggage certainly didn't!
If your bags have flown without you, call ahead and let your airline know – they will safely store your belongings until you are reunited.

Have a comment or question about this article? You can contact us on Twitter or Facebook.
Sign up. Be inspired. Travel.
Subscribe now for hand-picked holiday deals, inspiration and the latest travel tips, straight to your inbox.