New York Save Spend Splurge
New York: Save, spend, splurge
By Shandana Durrani
New York is a helluva town, but it can be hell on your wallet, too. That's not to say there aren't deals, though – you just have to know where to find them.
The city offers experiences for every person and every budget, from the cheap and free, like strolling down the High Line on a crisp autumn day or nabbing free TV audience tickets, to the decadent, such as taking in some Opera at the Met or savouring Michelin-starred seafood delicacies at Le Bernardin
Save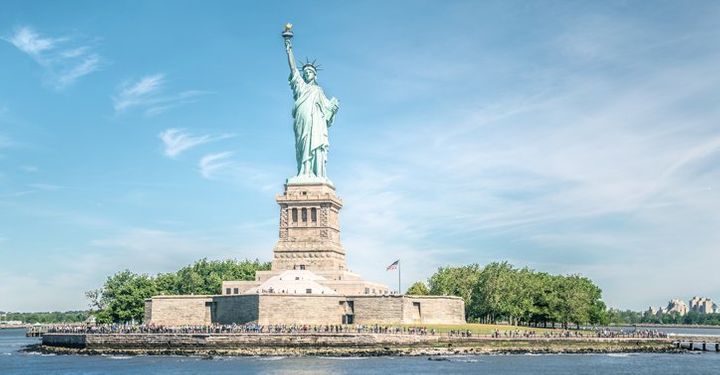 Accommodation
Hotel prices can be steep, but that doesn't mean you're out of options – January and February are good months to find the best deals. For really cheap hotels you'll need to head outside of the city centre, but if you'd prefer to be closer to the action then Jane Hotel in Manhattan's Meatpacking District is a quality place to stay for an excellent price, with doubles from $89.
A little pricier but another excellent option, BKLYN House opened to much fanfare in January 2016 in trendy Bushwick. With 113 neutral-toned, loft-like rooms that include wooden headboards and pops of color, you'd be hard pressed to find a better option in this popular neighbourhood. Extended stays also get a 20% discount.
If you prefer solitude to the hustle and bustle, head to the Paper Factory Hotel in Long Island City, Queens. The 122-room boutique hotel boasts rustic wooden desks, 12-foot-high ceilings, local artwork and panoramic views of Manhattan and beyond. The Superior Doubles offer the best bang for your buck.
Compare cheap hotels in New York
Restaurants & Activities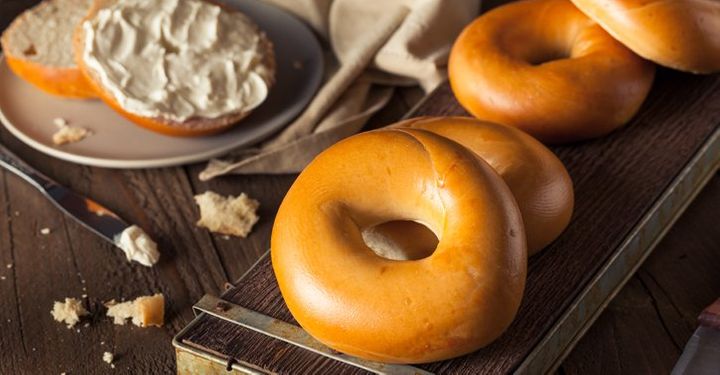 The Metropolitan Museum of Art allows guests to pay what they please – the $25 suggested donation is just that, so you can pay as little as a dollar if you're on a budget. If modern art is more your thing, the MOMA is free on Fridays, but get there early as the line can run around the block.
Many daytime and evening US talk shows, such as Good Morning America and The Tonight Show with Jimmy Fallon, film in New York. Visit the website of the show you'd like to see and you might be able to snap up some free tickets, although you should do this several weeks in advance to have a chance.
New York is a great city to explore on foot, so put on your comfiest walking shoes and hit the sidewalk. Central Park is obviously worth a stroll around, or you can meander above the streets on the High Line – this urban oasis, featuring native flora and many spots to recline and enjoy the Hudson River sunset, runs through Chelsea and is always a great walk no matter the time of year.
Schlepping around the city can work up an appetite, but thankfully New York it one of the most wonderful places to be in the world when it comes to food. The city has a wealth of inexpensive dining options, from ethnic eateries to food trucks and hot dog stands.
If you truly want to save, head to one of the many Gray's Papaya stands that are scattered throughout the city – with hot dogs costing only $1.95 and a 24-hour opening policy, it's one of the best deal for a quick meal in town. The city is also famous for its pizza and there are thousands of options, but Percy's Pizza in Greenwich Village is an excellent shout, serving slices for just a dollar each.
Compare cheap flights to New York
Spend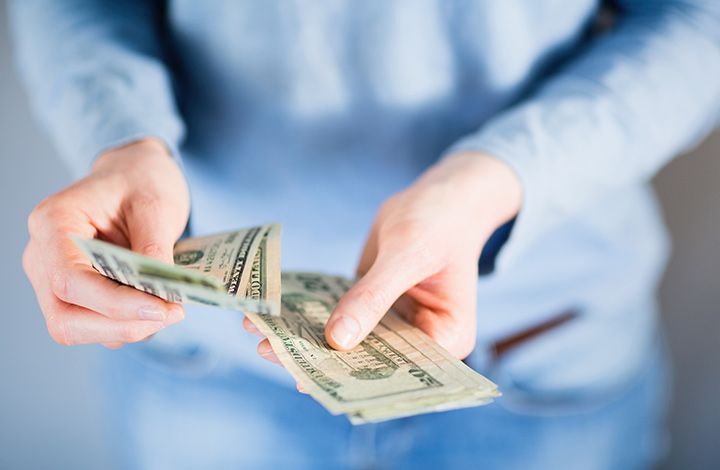 Accommodation
If you're willing to spend a little more, you'll get more back in New York in terms of space and amenities. Industrial chic meets contemporary design at the Franklin Guesthouse in Greenpoint, Brooklyn – this all-suite hotel occupies an ideal location near trendy coffeeshops and restaurants. Inside, you're treated to colorful interiors, tin-plated ceilings and a fitness centre with a sauna.
Many first-time visitors want a Times Square experience. If you're one of them, opt for the Sanctuary Hotel in Midtown Manhattan. This newcomer features 113 modern rooms with red accents and rainforest showers. Haven Lounge, its rooftop bar, is quickly becoming one of the hottest in the city dues to its views of the downtown skyline.
Restaurants & Activities
If you've always wanted to see a Broadway play but have thought it was out of reach, never fear. TKTSbooths, sponsored by the Theatre Development Fund, are located throughout the city and offer discount fares to daily and nightly shows. Head to the South Street Seaport or Downtown Brooklyn locations if you don't want to wait in the massive Times Square line.
If opera is more your thing, you don't necessarily have to splurge at the Met – New York City has dozens of independent opera companies that perform throughout the year. My favorites include Harlem Opera Theater and the Center for Contemporary Opera.
In terms of dining, mid-priced cuisine is something New York does well. Long a popular spot for Anglophiles and New Yorkers alike, The Spotted Pig is still packing them in thanks to its delicious British-Italian cuisine and bustling bar. This West Village mainstay offers the best deviled eggs this side of the pond and a people-watching scene bar none.
New York isn't known for great Indian food, but if you miss your curries Babu Ji in the East Village doesn't disappoint. This popular spot offers street-food delights such as yogurt kebabs with ginger sauce and tandoori prawns with pineapple chutney. Wash it all down with a new world wine or a refreshing mango lassi.
Splurge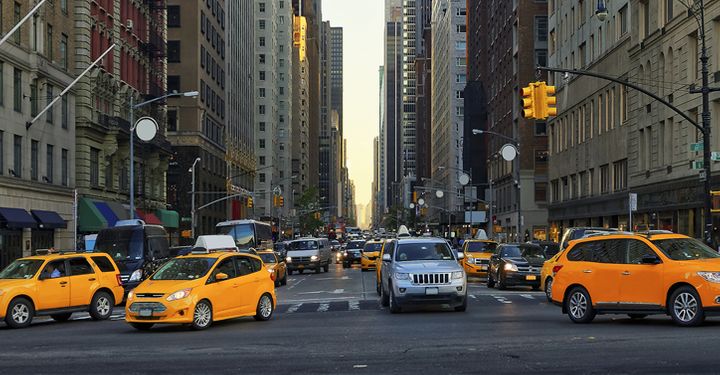 Accommodation
New York boasts so many iconic hotels it's positively head-spinning. The Plaza is always a favorite due to its proximity to Central Park, with rooms featuring floral wallpaper and velvet seating. If downtown is more your scene, head to The Crosby Street Hotel in Soho, which offers colourful English country décor and warehouse-style floor-to-ceiling windows.
Restaurants & Activities
Eric Ripert's Le Bernardin continues to reinvent the wheel and steal the show decades on with its innovative fish dishes, but 11 Madison Park in Gramercy Park is not far behind with its 11-course tasting menus.
After dinner, head to the Metropolitan Opera, New York City Ballet or New York Philharmonic, which are all within reach. They offer the ultimate in people-watching, especially when it comes to old Manhattan money. Well worth the splurge!


Have a comment or question about this article? You can contact us on Twitter or Facebook.